Commercial coffee machines make excellent additions to many hospitality venues. These coffee machines come in a variety of styles and sizes, so you should be able to find the perfect fit for you, regardless of your business needs. Deciding what kind of machine you need can be tricky, though. That's why we've put together this handy guide to help you out!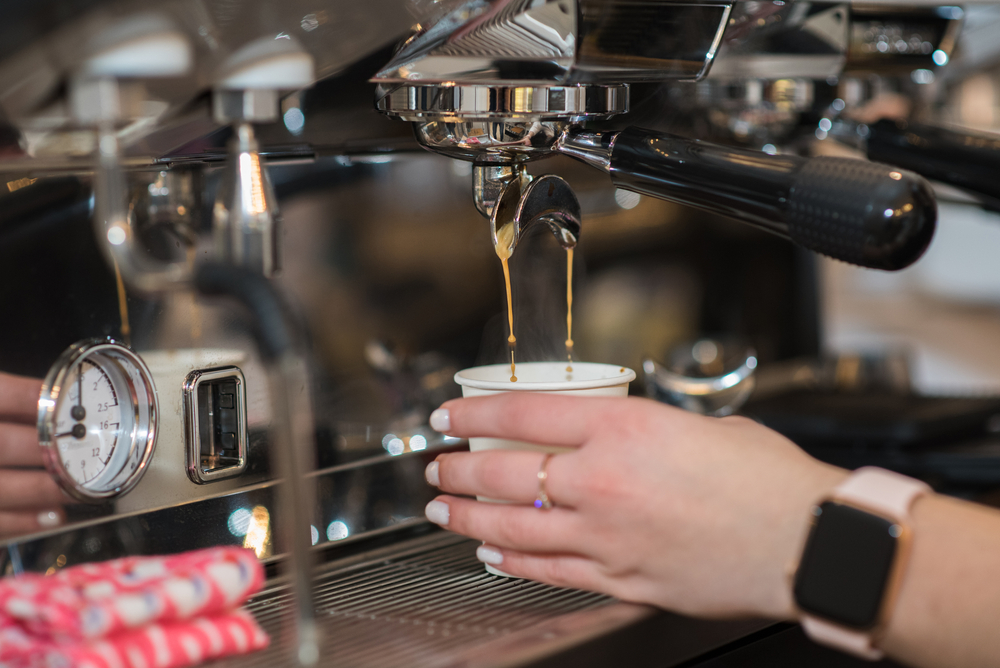 Types Of Commercial Coffee Machines
The first thing you need to get clued up on is all the different types of commercial coffee machines that are available on the market.
Best Selling Coffee Machines
Bestseller No. 1
Bestseller No. 2
Bestseller No. 3
Bestseller No. 4
Sale
Bestseller No. 5
Bean To Cup Machine
Bean to cup machines massively cut down the time it can take to manually make a coffee. Coffee beans are ground within the machine and the shot is created. Milk is then added, providing users with a complete cup of coffee. The coffee enters the machine as a bean and ends the process as a cup of coffee, hence the name bean to cup.
Bean to cup machines tend to be some of the priciest commercial coffee machines on the market. However, they are extremely easy to use and will provide you with a cup of coffee with one push of a button.
Traditional Espresso Machine
Traditional espresso machines brew coffee by forcing almost boiling water through a puck of coffee that is in the machine. This makes an extremely rich and concentrated coffee. These machines are available in both manual and automatic forms.
Espresso is a very strong type of coffee, so be wary of this before you buy!
Filter Coffee Machine
Filter coffee machines are some of the most affordable coffee machines on the market. They are super-efficient and are an excellent choice if you are looking to make simple black coffees.
These are great if you are buying a machine for office spaces, as it means that the coffee can be catered to everyone's liking without any fuss or complication.
Quick Coffee Machine
If you are looking for a super-fast coffee machine, there are several different styles to look out for. You could buy an automatic bean to cup machine or you could go for the simple and manual filter coffee machine.
We recommend checking out the Bodum French Press or the Nespresso Vertuo Next Coffee Machine if you are looking for a machine that can make a speedy cup of coffee.
Nitro Cold Brew Coffee Machine
If you are looking to make iced coffees, it is worthwhile investing in a nitro cold brew coffee machine. These machines make cold coffees that are infused with nitrogen.
The nitrogen provides the coffee with a thin layer of foam which makes the coffee smoother. These machines are perfect for iced coffee lovers all year round!
Important Factors To Consider
Now that you know a bit more about the different kinds of coffee machines on the market, you can start to think about other important features to consider to work out what machine is right for you.
Water Capacity
Water capacity is really important to take into account, especially if you are going to be using your coffee machine to make a lot of coffee at one time. Look at how much water can be held in the water tank.
Different types of coffee machines require different amounts of water per cup, too, so be sure to keep this in mind while shopping. For example, an espresso machine may require less water than a bean to cup machine.
Ease Of Maintenence
Think about how much time you can afford to spend on maintaining your commercial coffee machine. In most cases, it is unlikely that you will be able to allot hours to this job. Therefore, you want to look out for a coffee machine that is relatively easy to maintain.
Some machines come with automatic cleaning programmes so this could be something to look out for to save you valuable time that would otherwise be spent manually cleaning your machine. Regardless of whether or not you invest in a machine with a built-in cleaning programme, you still need to be sure to regularly descale your machine to keep it working efficiently for as long as possible!
Smart Control Feature
Some coffee machines can be connected to a phone or tablet, meaning you can control the machine without having to be anywhere near it! If this is something that could be beneficial to your needs, keep an eye out for a coffee machine with smart control features.
Automated Grinding
A machine with automated grinding will crush the coffee beans, saving you the process of having to manually grind the beans yourself.
Some commercial coffee machines can adjust the grinding levels. This means you can change the grind depending on what kind of coffee beans you are using. Some beans suit a coarser grind whereas some require a finer grind. This feature adds a level of professionalism to each cup of coffee.
A coffee machine with this feature is perfect for coffee shops as it means you can perfect every drink you prepare and make quality coffee every serve.
Important Features Of A Commercial Coffee Machine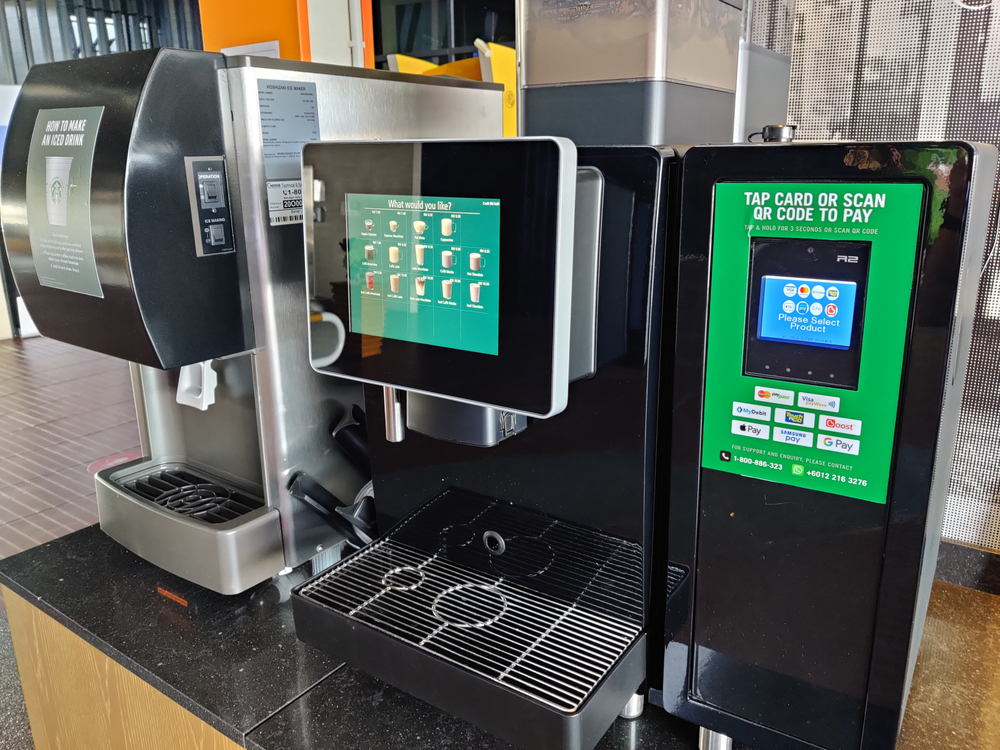 Now that you know some of the key features to look into, it's time to think about some of the more luxurious features of commercial coffee machines! These are great factors to keep in mind whilst shopping if you are looking for a coffee machine that is both practical and slightly indulgent.
The Control Panel
First and foremost, you want to ensure that you are buying a coffee machine that has a control panel that is clear and easy to use. You don't want anything overly complicated. Keep an eye out for sleek and simple control panels. Ensure that the control panel is big enough so that you can see what you are doing!
The Milk Frothing System
Milk frothers are readily available to buy as an additional tool after investing in a commercial coffee machine.
However, why not save yourself the bother and buy a coffee machine with a built-in milk frothing system. This will create a luxurious foam on the top of your coffee to create a cup that will rival those found in coffee shops!
Milk frothing works on almost every type of milk, except for rice milk.
The LED Screen
If you are buying a commercial coffee machine with a built-in LED screen, be sure that the screen is clear and easy to read. You don't want a screen that is low quality or difficult to see. A high resolution LED screen is key to a sleek and stylish commercial coffee machine!
Touch-Free Usability
Most often found with bean-to-cup machines, touch-free usability allows you to make a full coffee without the user having to do anything other than press a button on their machine or phone to start the process. With the press of a button, you will have a full cup of coffee ready without having to add or alter anything yourself.
How Does A Commercial Coffee Machine Work?
This depends on what kind of commercial coffee machine you decide to buy. You can choose a boiler fed machine or a machine that is kept warm by a heating block.
A boiler fed machine can store huge volumes of water and can easily provide warm drinks for hours at a time. These types of machines suit most business needs. Boiler fed machines are particularly good if you are going to be serving a lot of coffee in a short space of time.
Alternatively, you could opt for a heating block machine. These machines are ideal for serving coffee over a prolonged period. The liquid in these machines flows through a coil heating system before coming out into the cup. These machines are better for smaller businesses as they are not built to provide copious amounts of coffee in a short space of time.
Benefits Of Using A Commercial Coffee Machine
Now, you hopefully know everything you need to know before investing in a commercial coffee machine for your business. To recap:
A commercial coffee machine allows you to make coffee much faster than is possible by making coffee manually. You can make multiple coffees with a machine in the time it would take to one from scratch.
Customisable settings allow you to make coffee that can be catered to individual preferences. These professional coffee machines are perfect for any kind of hospitality venue as they provide quality coffee in every cup.
They can provide for huge numbers of people. They are built to last and can cater to large groups at any given time.
Commercial coffee machines are very sturdy and long-lasting. They are the definition of value for money.
Types Of Coffee That Can Be Made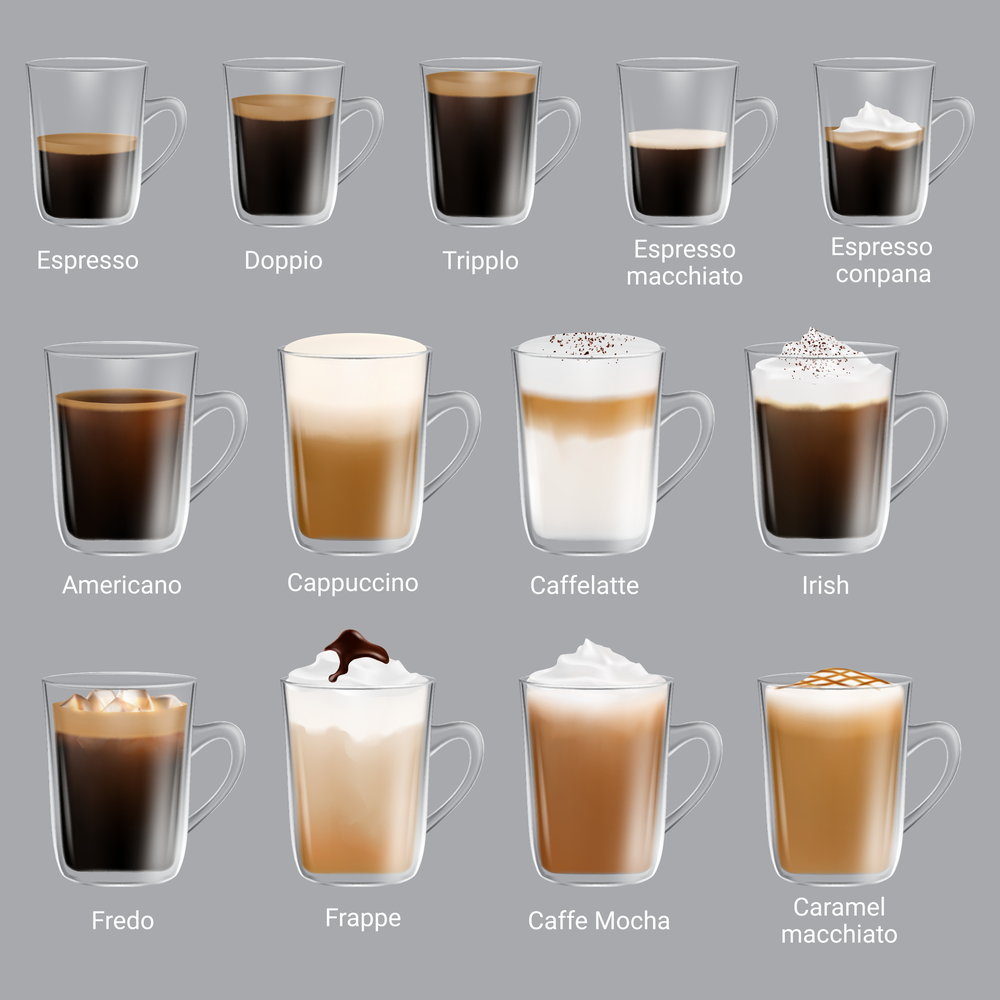 This largely depends on the type of coffee machine that you buy, however, the possibilities are pretty much endless! You can make all kinds of coffee with an espresso machine, including:
A plain espresso – If you're needing a caffeine boost, you can make this a double!
A latte – A sweet and smooth coffee.
A macchiato – A shot of espresso topped with a splash of milk.
A cappuccino – One-third espresso, one-third milk, one-third foam.
There are plenty of other types of coffee that can be made using a commercial coffee machine, however, these staples are a great place to start. Depending on the machine that you purchase, you may be able to make more complicated brews.
Final Thoughts
There are a huge number of factors to consider before investing in a commercial coffee machine for your business. Most importantly, you need to know what kind of coffee machine suits your business needs the best, whether that be a commercial machine or a bean to cup machine.
Next, you need to take into account what special features your business may need from the machine. If you are buying a machine for an office, you likely will not need as many high-tech features.
However, if you are looking for a machine in a hospitality venue where you will likely be expected to make a large variety of coffees and a more complex machine may be required.
No matter what you need from your coffee maker, there will be something on the market that suits you and your needs perfectly.
FAQs
How Much Does A Coffee Machine Cost?
Generally, coffee machines can cost anywhere between £500 to £2,000 to buy upfront. The cost largely depends on the quality of the machine, as well as the number of special features that come along with it.
However, many companies have the option to rent commercial coffee machines on a weekly or monthly basis as opposed to making an outright purchase.
Does A Coffee Machine Make Coffee Taste Better?
While it is possible to make great coffee by hand, coffee machines cut a lot of the time it can take to perfect a cup of coffee. Certain coffee machines have the option to change the cut of the grind, which allows you to have beans ground to the specification of different coffees.
On top of this, many coffee machines come with a built-in foaming device that can give you the perfect serve with the push of a button.
You can make a top-notch coffee manually, however, with the help of a machine, you can make a top-quality coffee that is completely hassle-free.
Last update on 2022-05-26 / Please note we are an Amazon affiliate. This means we earn a commission if you choose to buy via our links. However, this comes at no cost to you.