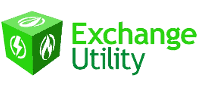 Exchange Utility offers energy comparisons for UK businesses for gas, electricity and water. Below we look at reviews for the company along with the services they offer, how much they cost and other key things you need to know to help you decide which energy broker is right for your business.
Exchange Utility Energy Broker Reviews
Below we look at reviews for Exchange Utility from a variety of websites. Please keep in mind that these reviews are for all of Exchange Utility's services and so may not fully reflect their business offerings.
Exchange Utility Energy Broker and Payment Services Plans, Packages & Prices
Exchange Utility energy broker services include:
Simple energy comparisons from UK utility suppliers
Save money and time
Independent quotes
Energy experts to support you
Can help tailor your contract to your needs
Only need to provide a few details from a current energy bill
Provide a choice of competitive market rates
They will complete the switch for you
There are no charges for using the energy broker service, it is built into the energy pricing or is a fee paid by the energy supplier you are switching to.
Note plans, packages and prices were all accurate at the time of publication (July 2021) but may have changed since then. Please check Exchange Utility's website for the latest information.
Exchange Utility Background
Exchange Utility is a utility comparison provider that offers simple comparisons of utility services for businesses. They provide price comparisons for gas, electricity and water from a range of UK utility suppliers that can help businesses to save money and time when switching suppliers.
Their staff are trained to the highest standard and are kept up to date with industry knowledge to help support businesses to get the best deal for their energy. Their energy experts will help you to tailored your energy contract to your energy needs so that you get a deal that best suits you.
Exchange Utility aims to make price comparisons simple as they only require you to provide a few details about your business and its energy consumption which can be found on a current energy bill. They will search for the most competitive quotes and offer you a choice of suppliers and when you have chosen a deal they will complete the switch for you.
Switching With Exchange Utility
You can switch energy suppliers with Exchange Utility by calling them on 0800 464 0897 or complete their online quote form, you will only need to provide a few details about your energy for them to provide you with a quote.
Additional Business Services From Exchange Utility
Exchange Utility also offers water comparisons and brokerage services.
Exchange Utility Customer Service and Complaints
You can contact Exchange Utility' customer services on 0800 464 0897.
Exchange Utility Contact
You can get in contact with Exchange Utility by:
Calling 0800 464 0897
Live chat available 24/7
Post – Athenaeum House, Market Street, Bury BL9 0BL
Website: https://www.exchangeutility.co.uk/
Exchange Utility Energy Broker Pros/Cons
Pros
Offers a simple energy comparison
Can assist you in saving money and your time
Ability to tailor contracts to your needs
A high proportion of positive customer reviews
Cons
Doesn't compare quotes from all energy suppliers
Doesn't offer any other energy-related services