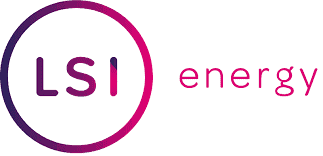 LSI Energy is a utility broker that provides businesses with price comparisons for electricity, gas, telecoms and water. Below we look at reviews for the company along with the services they offer, how much they cost and other key things you need to know to help you decide which energy broker is right for your business.
LSI Energy Energy Broker Reviews
There are currently no reviews available for LSI Energy.
LSI Energy Energy Broker and Payment Services Plans, Packages & Prices
LSI Energy energy broker services include:
Searches the whole market to find the optimum contract
Provides clear and simple comparisons
Call them to discuss your needs
They will provide you with a cost analysis
They will make a recommendation
They will take care of the switching process for you
Provides a personal Account Manager
There are no charges for using the energy broker service, it is built into the energy pricing or is a fee paid by the energy supplier you are switching to.
Note plans, packages and prices were all accurate at the time of publication (July 2021) but may have changed since then. Please check LSI Energy's website for the latest information.
LSI Energy Background
LSI Energy was founded in 1994 and was one of the first energy brokers to operate after the energy market was deregulated. They aim to provide their customers with optimised utilities that offer the best both in terms of price and service for now and into the future.
They offer a range of utility services which includes price comparisons and brokerage for gas, electricity, water and telecoms. They also provide energy management support which includes site energy audits, Demand Side Response solutions, energy efficiency programmes and self-generation. They also offer invoice validation, site works for the installation of meters and compliance with energy-related legislation.
LSI Energy searches the whole market to find the optimum contract that can save you money. They provide their customers with clear and simple comparisons that are accompanied by a cost analysis and recommendations. They provide customers with a personal Account Manager to guide them through the process and take care of the switch for them.
Switching With LSI Energy
You can switch energy suppliers with LSI Energy by calling them to discuss your needs and they will compare the suppliers for you to find the optimum contract then they will take care of the switch for you.
Additional Business Services From LSI Energy
LSI Energy offers a range of other business services which include:
Energy management
Invoice validation
Compliance
Siteworks
Water
Telecoms
LSI Energy Customer Service and Complaints
You can contact LSI Energy' customer services on 01727 877020 or email customerservice@lsienergy.com.
LSI Energy Contact
You can get in contact with LSI Energy by:
Calling 01727 877020
Complete their contact form
Post – Hastings House, 12 Park Industrial Estate, Park Street, Frogmore, St Albans AL2 2DR
Website: https://www.lsienergy.com/
LSI Energy Energy Broker Pros/Cons
Pros
Provides a phone-based service
Searches the whole market
Provides clear comparison and cost analysis
Personal Account Manager
Established energy broker
Cons
There are no customer reviews