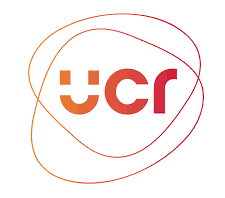 UCR Consultants specialise in providing energy cost reduction services for business and domestic customers for gas and electricity. Below we look at reviews for the company along with the services they offer, how much they cost and other key things you need to know to help you decide which energy broker is right for your business.
UCR Consultants Energy Broker Reviews
Below we look at reviews for UCR Consultants from a variety of websites. Please keep in mind that these reviews are for all of UCR Consultants' services and so may not fully reflect their business offerings.
UCR Consultants Energy Broker and Payment Services Plans, Packages & Prices
UCR Consultants energy broker services include:
Provides clients with all the options to make informed decisions
Saves time and money on switching energy suppliers
Can help you find the best savings
Find long-term price protection
Experienced account managers
Support through tendering and procurement processes
Leverages their relationships with energy suppliers
There are no charges for using the energy broker service, it is built into the energy pricing or is a fee paid by the energy supplier you are switching to.
Note plans, packages and prices were all accurate at the time of publication (July 2021) but may have changed since then. Please check UCR Consultants's website for the latest information.
UCR Consultants Background
UCR Consultants are an independent utility broker that has over a decade of experience in the utility market. They provide cost reduction services in utilities like gas and electricity for both businesses and domestic customers in the UK.
They currently manage over 40,000 supplies for their customers for who they have negotiated better energy prices. They provide their customers with the most competitive energy rates available and present them with all the available options to allow them to make an informed decision about their energy supply.
UCR Consultants offer both a quick comparison service that they do over the phone and a detailed utility cost analysis. Their experienced account managers will assist you in finding the best energy deal that can save you money and can find you long-term price protection. They will guide you through the tendering and procurement processes.
Switching With UCR Consultants
You can switch energy suppliers with UCR Consultants by contacting them on 0116 326 0188 or by completing their contact form.
Additional Business Services From UCR Consultants
UCR Consultants doesn't offer any other services to businesses.
UCR Consultants Customer Service and Complaints
You can contact UCR Consultants' customer services on 0116 326 0188.
UCR Consultants Contact
You can get in contact with UCR Consultants by:
Calling 0116 326 0188
Complete their contact form
Post – Crescent House, 40 Regent Road, Leicester LE1 6YJ
Website: https://www.ucrconsultants.co.uk/
UCR Consultants Energy Broker Pros/Cons
Pros
Can help you to make savings and get long-term price protection
Experienced account managers
Highly rated in customer reviews
Cons
Very little information about their services
Doesn't say how many energy suppliers they get quotes from
Doesn't offer any other energy related services