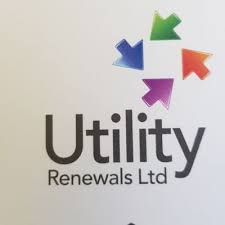 Utility Renewals is a utility procurement provider that caters for businesses and housing associations with gas, electricity and water as well as offering merchant services. Below we look at reviews for the company along with the services they offer, how much they cost and other key things you need to know to help you decide which energy broker is right for your business.
Utility Renewals Energy Broker Reviews
Below we look at reviews for Utility Renewals from a variety of websites. Please keep in mind that these reviews are for all of Utility Renewals' services and so may not fully reflect their business offerings.
Utility Renewals Energy Broker and Payment Services Plans, Packages & Prices
Utility Renewals energy broker services include:
Open and transparent service
They analyse, present and secure the most competitive energy package
Make the procurement process simple and efficient for you
They have a strong partnership with the majority of UK energy suppliers
Review the energy market information
Will advise in tender strategy and timing
Assistance in tender preparation and documentation
Evaluate all supplier offers
Support with bill validation and issue resolution
Provides a helpdesk
Account management support
Provides industry updates
There are no charges for using the energy broker service, it is built into the energy pricing or is a fee paid by the energy supplier you are switching to.
Note plans, packages and prices were all accurate at the time of publication (July 2021) but may have changed since then. Please check Utility Renewals' website for the latest information.
Utility Renewals Background
Utility Renewals are a specialist utility consultant whose management team have decades of experience in the energy industry. They understand the energy market and its changing landscape with legislation and environmental pressures. They are independent of the energy suppliers and offer their services to domestic and commercial customers including housing associations.
They offer a range of services which include utility procurement of gas, electricity and water as well as procurement of merchant services. They also offer a range of energy management support which includes account management support, energy market information, invoice validation and issue resolution.
Utility Renewals caters for businesses of all sizes throughout the UK. They offer a tailored service that will help in seeking out the best solution for your business and take the hassle out of switching energy suppliers. They can help you with your tendering strategy and timing, evaluating tenders and offers and switching.
Switching With Utility Renewals
If you want to switch energy suppliers with Utility Renewals you can request a callback on their website.
Additional Business Services From Utility Renewals
Utility Renewals offers a range of other business services which include:
Energy management
Invoice validation
Water
Merchant services
Utility Renewals Customer Service and Complaints
You can contact Utility Renewals' customer services on 01282 610396.
Utility Renewals Contact
You can get in contact with Utility Renewals by:
Website: https://www.utilityrenewals.com/
Utility Renewals Energy Broker Pros/Cons
Pros
Provide tendering and procurement support throughout the process
They have a strong partnership with energy suppliers
Offers an open and transparent service
Provide wider support with account management and bill validation
Cons
Not clear how many energy suppliers they get quotes from
A very low number of customer reviews although positive