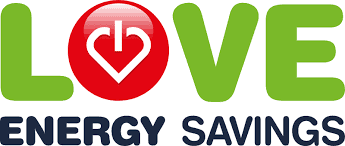 Love Energy Savings is a utility broker that offers comparisons for business and domestic users which includes gas, electric, water, insurance and telecoms. Below we look at reviews for the company along with the services they offer, how much they cost and other key things you need to know to help you decide which energy broker is right for your business.
Love Energy Savings Energy Broker Reviews
Below we look at reviews for Love Energy Savings from a variety of websites. Please keep in mind that these reviews are for all of Love Energy Savings' services and so may not fully reflect their business offerings.
Love Energy Savings Energy Broker and Payment Services Plans, Packages & Prices
Love Energy Savings energy broker services include:
Compare the best deals on the market
Find the cheapest deal and save money
Quotes available in seconds
Track your switch through their 'Track your switch'
Online or over the phone switching
Search for eco-friendly tariffs
Supports multiple sites and metering
No standing charge options available
Energy experts available to support you
Dedicated account manager to support you through the switch
They handle all negotiations with the supplier on your behalf
Offer customers exclusive offers
There are no charges for using the energy broker service, it is built into the energy pricing or is a fee paid by the energy supplier you are switching to.
Note plans, packages and prices were all accurate at the time of publication but may have changed since then. Please check Love Energy Savings' website for the latest information.
Love Energy Savings Background
Love Energy Savings was founded in 2007 to help businesses save money on their gas and electricity bills. Since then they have grown to become one of the leading business energy broker sites and they have expanded their range of utility offerings.
They now offer a price comparison for a variety of business utilities including energy, water, insurance and telecoms. They also offer price comparisons for homes including energy, broadband and mobiles.
Love Energy Savings claims that their business energy customers save on average 40% by switching suppliers with them. They provide a price comparison service that allows you to compare quotes in seconds and find the cheapest deal. You can filter quotes on eco-friendly tariffs, multiple sites and metering options, and no standing charges. If you choose to switch suppliers through them you can do this online or over the phone. Their dedicated account manager will support you through the switch and complete any negotiations for you with your existing or new supplier.
Switching With Love Energy Savings
You can switch energy suppliers with Love Energy Savings by firstly completing an energy comparison and then selecting the right deal for your business. You can either select the deal online to switch to or switch over the phone with one of their expert advisers. Once you have selected the deal and completed the required details, they will take care of the switch for you and will provide you with a dedicated account manager to negotiate the switch for you.
Additional Business Services From Love Energy Savings
Love Energy Savings offers a range of other business services which include:
Business water
Business telecoms
Love Energy Savings Customer Service and Complaints
You can contact Love Energy Savings' customer services on 0800 988 8375 or 01204 372741.
Love Energy Savings Contact
You can get in contact with Love Energy Savings by:
Call 0800 988 8375 or 01204 372741
Complete the contact form
Post – 2 Springfield Court, Summerfield Road, Bolton BL3 2NT
Website: https://www.loveenergysavings.com/
Love Energy Savings Energy Broker Pros/Cons
Pros
Supports you in finding the best energy deal
Suitable for businesses of all sizes
Can switch online or over the phone
Positively rated on a large number of customer reviews
Also offers other utility services
Cons