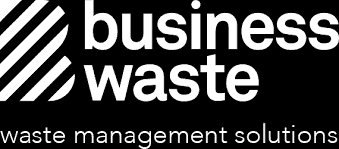 Business Waste Management is a waste management provider that offers general waste and recycling collections in a variety of bins types that is available across the UK. Below we look at reviews for the company along with the services they offer, how much they cost and other key things you need to know to help you decide which commercial waste provider is right for your business.
Business Waste Management Commercial Waste Reviews
Below we look at reviews for Business Waste Management from a variety of websites. Please keep in mind that these reviews are for all of Business Waste Management's services and so may not fully reflect their business offerings.
Business Waste Management Commercial Waste and Payment Services Plans, Packages & Prices
Business Waste Management Commercial Waste services include:
Assistance in managing waste cost-effectively
Commercial wheelie bins
Cardboard recycling
Glass recycling
Paper recycling
Clinical waste
Food waste
Plastic recycling
Confidential waste
Sanitary waste
WEEE waste
Skip hire
Shredding
Waste oil collection
Flexible collections
On-time collections
Free waste transfer note
Range of bin sizes from 120-1100 litres
Offers one month free collections
Free waste bins
Full UK coverage
Dedicated account manager
Contactable 24/7
Provide support and legal advice about waste
They do not provide price information but offer a free quote that will be sent within an hour.
Note plans, packages and prices were all accurate at the time of publication (August 2021) but may have changed since then. Please check Business Waste Management's website for the latest information.
Business Waste Management Background
Business Waste Management is a business waste management company that helps businesses in the UK to save money on their waste collection and disposal services. They offer reliable waste collections at competitive prices with free bins. They provide a service that is fast and easy to set up and a quote can be provided within an hour. They provide 24/7 telephone support and a dedicated account manager.
They provide a wide range of waste collection services with a variety of bins sizes and collections which include bags, 120-1100 litre bins, skip bags, skips, rear and front end loaders, roll on roll off, balers and compactors.
Business Waste Management offer collections including waste collection, waste management, waste disposal, recycling, trade waste, junk removal and waste removal. They recycle as much waste as possible including cardboard, dry mixed recycling, glass, metal, paper, plastic, textiles and wood. They also collect batteries, clinical waste, confidential waste, food, general waste, hazardous waste, industrial, liquid, oil, packaging, pharmaceutical, sanitary and WEEE.
Switching With Business Waste Management
If you want to switch commercial waste service to Business Waste Management you can complete their enquiry form to get a quote within an hour or call 0800 211 8390 to discuss your needs.
Additional Business Services From Business Waste Management
Business Waste Management doesn't offer other services to businesses.
Business Waste Management Customer Service and Complaints
You can contact Business Waste Management' customer services on 0800 211 8390.
Business Waste Management Contact
You can get in contact with Business Waste Management by:
Calling 0800 211 8390
Post – Artemis House, Eboracum Way, Heworth Green, York YO31 7RE
Website: https://www.businesswaste.co.uk/
Business Waste Management Commercial Waste Pros/Cons
Pros
Offers a wide range of business waste management services
Provides a variety of bin sizes free of charge
Covers the whole of the UK
Provides a dedicated account manager
A high proportion of positive customer reviews
Cons
No pricing information is available