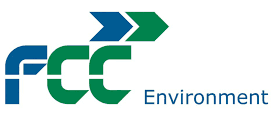 FCC Environment is an international waste management provider that offers a variety of waste and recycling collections as well as generating green energy and processing waste. Below we look at reviews for the company along with the services they offer, how much they cost and other key things you need to know to help you decide which commercial waste provider is right for your business.
FCC Environment Commercial Waste Reviews
Below we look at reviews for FCC Environment from a variety of websites. Please keep in mind that these reviews are for all of FCC Environment's services and so may not fully reflect their business offerings.
FCC Environment Commercial Waste and Payment Services Plans, Packages & Prices
FCC Environment Commercial Waste services include:
General waste collection
Paper collection of all grades
Cardboard
Glass mixed and colour separated
Plastics
Aluminium and steel cans
Mixed recycling in bags and wheeled bins
Office recyclables including batteries, printer cartridges, mobile phones
Confidential waste including paper, CDs, hard drives
Residual waste skip services
Secure product destruction
Food waste
Hazardous waste
Clinical waste
WEEE waste
There is no pricing information available on their website, but you can request a quote online or call their sales team to get a quote.
Note plans, packages and prices were all accurate at the time of publication (August 2021) but may have changed since then. Please check FCC Environment's website for the latest information.
FCC Environment Background
FCC Environment is a global waste management provider and is one of the largest environmental service providers that offer services across Europe, Africa, North and South America. They are a socially and environmentally responsible company that aims to minimise the amount of waste that ends up in landfill and reduce the impact that we have on the natural environment.
They are one of the UK's leading waste and resource management companies that collect business and municipal waste and recycling, processing waste and generating green energy from waste. They collect 1.3 million people's waste in the UK.
FCC Environment offers municipal services which include household waste collection, street cleaning, park maintenance, hazardous waste, clinical waste and food waste. They are a leading operator of local authority household waste recycling centres with 88 sites. They offer recycling services which include paper, cardboard, plastics, glass, metal, green waste, food waste, dry mixed recycling, WEEE and secure disposal.
Switching With FCC Environment
If you want to switch commercial waste providers to FCC Environment you can get a quote online by completing their online form or call their sales on 0344 736 9990.
Additional Business Services From FCC Environment
FCC Environment offers a range of other business services which include:
Green energy
Waste processing
Land development
FCC Environment Customer Service and Complaints
You can contact FCC Environment's customer services on 0344 736 9990.
FCC Environment Contact
You can get in contact with FCC Environment by:
Completing their contact form
Calling 0344 736 9990
Post – Ground Floor West, 900 Pavilion Drive, Northampton Business Park, Northampton NN4 7RG
Website: https://www.fccenvironment.co.uk/
FCC Environment Commercial Waste Pros/Cons
Pros
Trusted provider of waste services to many local authorities
Provides services internationally
Offers a broad range of collection services
Collects a wide variety of recyclable products
Minimises waste to landfill and uses waste to generate green energy
Cons
No pricing information is available
Low number of reviews with negative ratings