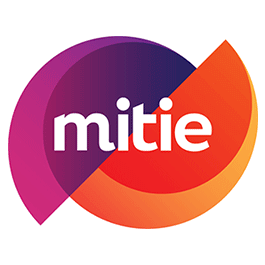 Mitie Energy is part of Mitie who is a facilities management and services company that offers energy services that help you control your energy, assets and estate. Below we look at reviews for the company along with the services they offer, how much they cost and other key things you need to know to help you decide which energy broker is right for your business.
Mitie Energy Energy Broker Reviews
There are currently no reviews available for Mitie Energy.
Mitie Energy Energy Broker and Payment Services Plans, Packages & Prices
Mitie Energy energy broker services include:
Negotiate and tender utility contracts
Offers fixed and flexible agreements
Renewable energy contracts
Private wire electricity supply
Corporate Power Purchase Agreements (PPAs)
Track market developments
Develop risk management strategies
Offers bill validation services
There are no charges for using the energy broker service, it is built into the energy pricing or is a fee paid by the energy supplier you are switching to.
Note plans, packages and prices were all accurate at the time of publication (July 2021) but may have changed since then. Please check Mitie Energy's website for the latest information.
Mitie Energy Background
Mitie was founded in 1987 and they have become one of the UK's leading facilities management and professional services company. They provide a range of services to a diverse range of clients from blue-chip businesses to hospitals and schools.
They take care of all different aspects of their clients' properties including maintenance, cleaning, security and fire safety, document services, waste and energy. They offer energy services that support businesses in controlling their energy, assets and estate under their Mitie Energy brand.
Mitie Energy provides larger energy users with support in negotiating contracts and tendering energy contracts. They handle fixed and flexible agreements as well as renewable energy contracts, private wire electricity supply and Corporate Power Purchase Agreements (PPAs). They provide services that include tracking market developments, developing risk management strategies and bill validation services.
Switching With Mitie Energy
If you want to purchase energy through Mitie Energy you can get in contact with them by completing their enquiry form on their energy page and a member of their team will get in touch with you.
Additional Business Services From Mitie Energy
Mitie offers a range of other business services which include:
Metering
Environmental compliance
Facilities management
Document management
Cleaning services
Engineering maintenance
Security and fire
Technical services
Waste
Mitie Energy Customer Service and Complaints
You can contact Mitie Energy's customer services on 0117 322 1322.
Mitie Energy Contact
You can get in contact with Mitie Energy by:
Calling 0117 322 1322
Email info@mitie.com
Post – The Shard, Level 12, 32 London Bridge Street, Southwark, London SE1 9SG
Website: https://www.mitie.com/all-services/energy-carbon/?filter-service=energy-carbon&filter-search=
Mitie Energy Energy Broker Pros/Cons
Pros
Provides a range of energy purchase options
They track market developments for their clients
Support clients in reducing energy risk
Provides bill validation services
Cons
Caters for larger energy users
There are no customer reviews