Keeping tabs on your vehicles can help businesses for a variety of reasons such as finding them if they are stolen, improving fleet productivity, finding the nearest vehicle to a job, providing delivery/arrival information to customers, or monitoring what drivers are doing.
This data can be powerful information in helping businesses to save money and improve efficiency. Below we have explored what is available in the market.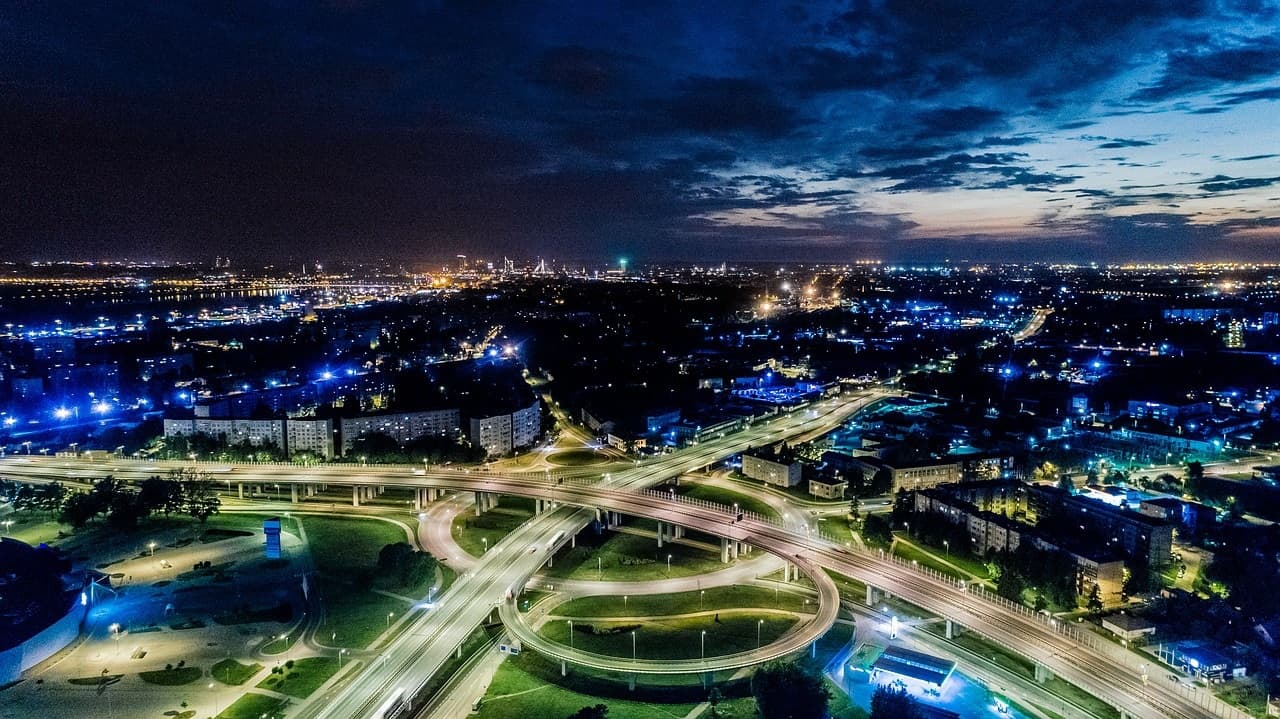 The table below gives a quick price comparison of the top UK providers for vehicle tracking.
* The facts and figures included here come from each company's website and were accurate at the time of writing but may have since changed. Also, please keep in mind these may not be apples to apples comparisons as each provider offers different solutions. This guide should be used as a starting off point for more research on your part.
Below we profile each of the companies' services and features in a bit more detail.
Note companies are ranked in no particular order and this no way indicates one solution is better than another.
1. Webfleet Solutions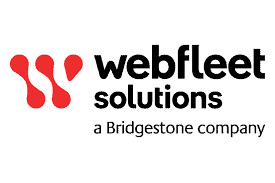 Some of the features and benefits of Webfleet Solutions' vehicle tracking.
Real-time vehicle tracking
Offers three levels of systems
Save time and money
Locate all your vehicles instantly
Driver behaviour information
Helps monitor working-time guidelines compliance
Covers 90 days of historical data
Alerts when leaving zones
Automatic registration of private and business miles
Offers demos and a free trial
Webfleet Solutions, formerly TomTom Telematics, is a telematics solutions provider that offers fleet management and connected car solutions to businesses. They claim to be one of the world's leading telematics solution providers. Their software, WEBFLEET, allows businesses to monitor their vehicles so that they can improve their vehicle performance, support drivers, reduce fuel consumption and increase fleet efficiency.
Webfleet Solutions provides three tiers of vehicle tracking software – entry level which is self-install and offers basic reporting; advanced which offers built-in tracking devices and extensive reporting; and expert level which includes the same features as advanced with the addition of driver terminals for navigation, communication to the office and real-time traffic updates.
2. TRACKER

Some of the features and benefits of TRACKER's vehicle tracking.
Products available to businesses and individuals
Caters for small businesses to large fleets
Can be used for cars through to construction machinery
Quickly trace stolen vehicles and is visible in containers, underground and across Europe
Reporting facilities
Traffic and route planning
Real-time updates
Journey playback
Work in partnership with the UK Police Force
Claims to be the UK's no.1 tracking solution provider
TRACKER is a vehicle tracking and telematics provider that has been providing solutions since 1993. They fit security systems to a wide range of vehicles including cars, motorbikes, HGVs, LCVs, plant and construction equipment and cater for individuals and small to large businesses.
TRACKER's primary product is tracking stolen vehicles and their unique transmitter will still work in containers, underground and across Europe. Their secondary purpose is to provide business efficiencies through the data collected from the trackers which can help report on vehicle use and includes journey playback. They can also offer traffic and route planning that receives real-time traffic delay updates.
3. Fleetsmart

Some of the features and benefits of Fleetsmart's vehicle tracking.
Complete fleeting management software solution
Includes vehicle tracking
Tailored systems
Manage and track your fleet easily
Live updates
Uses Google maps
Reporting suite
Promotes team efficiency and saves money
Journey replay facility
Demos available and free trials
Fleetsmart is a provider of fleet and asset monitoring solutions that offers flexibility and the ability to tailor your system to meet your needs. Their complete fleet management software solution helps you to track your vehicles easily and monitor their usage.
Fleetsmart's vehicle tracking solution provides real-time updates on the position, speed and status of all vehicles and you can even replay journeys. They utilise GPS vehicle tracking to pinpoint vehicles with a 5 meter accuracy and Google maps to see the location and routes. They offer optional extras such as a roaming add-on which allows you to track your fleet worldwide, or remote immobilisation.
4. Quartix

Some of the features and benefits of Quartix's vehicle tracking.
Real-time vehicle tracking
Works on any internet connected device
Web based software
Utilises Google maps and allows you to follow vehicles on the map
Locate vehicles
Allows you to analyse daily activity
Detailed driving style reports
Alerts for unauthorised moves
Driver planning tools
Daily vehicle logs
Quartix is vehicle tracking and fleet management business who provides a range of vehicle management tools and software to better manage your fleet. Their system software is cloud-based so you can access your data anywhere from any internet connected device.
Quartix's vehicle tracking solution utilises Google maps to assist you in locating and tracking your vehicles in real-time and to review your vehicle movement history. Their daily reporting facility allows you to drill down on vehicles and their movements and their driver's driving style. Other features include driver planning tools to allow you to best allocate work and alerts for when a vehicle goes to an unauthorised area.
5. Verizon Connect
Some of the features and benefits of Verizon Connect's vehicle tracking.
Advanced GPS fleet tracking software
Monitor and manage your fleet and drivers
Real-time visibility
Reduce costs
Increase productivity
Manage maintenance
High-resolution maps
Assist you providing more accurate ETAs
Allows you to analyse fleet performance
Customisable dashboards
Verizon Connect is a digital vehicle and driver management product provider who offers a variety of solutions including fleet and asset tracking, digital tachograph, service and scheduling, route optimisation, driver management and safety.
Verizon Connect's vehicle tracking offers advanced GPS fleet tracking software which has real-time visibility for you to manage fleet and drivers, and to monitor them which can help reduce costs and increase productivity. Their software helps you through being able to see where your vehicles are on their high-resolution maps which will assist you in providing more accurate ETAs and enables you to analyse fleet performance through their customisable dashboards.
6. Pinpointers

Some of the features and benefits of Pinpointers' vehicle tracking.
Cloud based system
Fast-track technology
Real-time and historic vehicle journeys
Driver behaviour
Road speed violations
Entry and exit zones
Driver timesheets
Real-time traffic updates
Comprehensive reporting suite
Pinpointers is a tracking solution and services provider that offers a variety of tracking services and devices which are designed for cars, vans, trucks and a specialist product for coaches. Their vehicle tracking software is cloud based which allows you to access the system for any device.
Pinpointer's vehicle tracking offers real-time tracking as well as being able to view historical vehicle journeys. Through their software, you can also monitor driver behaviour, check for road speed violations, and add entry and exit zones. The software also gives real-time traffic updates and can allow you to have driver timesheets.
7. Crystal Ball

Some of the features and benefits of Crystal Ball's vehicle tracking.
Comprehensive vehicle tracking
Helps reduce fuel usage and running costs
Can improve efficiency and productivity
Customisable dashboard
Extensive reporting suite
Alarms and alerts
Share live locations and journey history
Geofences and geo search
Journey playback
System heartbeat showing connect with vehicles when they aren't in use
Crystal Ball is a remote workforce performance monitoring provider who offers vehicle tracking, mobile phone tracking and field service management apps. They offer complete solutions to support lone workers on a single easy to use platform.
Crystal Ball's vehicle tracking is designed to help give businesses knowledge so that they can reduce fuel usage and running costs by improving efficiency and productivity in the mobile workforce. Their software has a customisable dashboard with an extensive reporting suite, alarms and alerts to notify you of events such as speeding, entry or exit of geofences. They also allow you to share live locations and journey history, and to playback journeys.
8. Movolytics

Some of the features and benefits of Movolytics' vehicle tracking.
Automated vehicle tracking
Track vehicle locations
Monitor fuel-spend in real-time
See distances travelled and working hours per driver
Pinpoints nearest vehicles
Share arrival data
Avoid traffic flare-ups
Use street view navigation
Save time and money
Automated alerts and geofencing
Movolytics is a vehicle telematics and fleet management system provider offering automated vehicle tracking as crucial technology for anyone managing fleets. They have designed their system to help businesses to transform their fleet management by improving efficiency, productivity and customer service.
Movolytics' vehicle tracking enables you to track your vehicle locations and monitor vehicle fuel spend in real-time. Their detailed reporting can help you to track the distance that each driver has travelled and their working hours. It also includes features such as being able to pinpoint the nearest driver to a job, avoid traffic flare-ups and use street view navigation to help get drivers to the right place.
9. RAM Tracking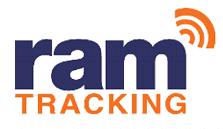 Some of the features and benefits of RAM Tracking's vehicle tracking.
Award-winning vehicle tracking solutions
Suitable for fleets from 3 to 3,000 vehicles
Offers tracking on cars, vans, trucks and fleets
Increase efficiency and reduce running costs
Live map view data
Customisable reports
Great coverage
Quick installation
Fitted by trained engineers at no extra cost
Email alert system
RAM Tracking is a vehicle telematics provider that offers vehicle tracking, dash cameras and fleet management software. Their systems are cloud-based and can be accessed via any device from anywhere.
RAM Tracking's vehicle tracking has been designed to cater for fleets as small as 3 to those up to 3,000 and is suitable for cars, vans and trucks. Their software will help you monitor and track the performance of your fleet so that you can increase your efficiency and reduce running costs. The tracking devices can be installed quick and discretely by their trained engineers at no additional cost as it is included in the price.
10. Kinesis

Some of the features and benefits of Kinesis' vehicle tracking.
Telematic systems
Suitable for single vehicles and fleets
Can be used for cars, vans and HGVs
Reduction of maintenance and fuel costs
Live vehicle tracking
See traffic congestion and identity best route
Save time and idling
Review journey history and comprehensive reporting tools
Mobile app
Self-install available
Kinesis is a vehicle telematics system provider that offers tools to help businesses to manage a single vehicle to a full fleet. Their software is designed for use in cars, vans and HGVs and will assist businesses in reducing their maintenance and fuel costs. They also offer a mobile app to allow you to manage your fleet on the move.
Kinesis' vehicle tracking provides access to live vehicle tracking and allows you to see where there is congestion and identify the best route. Their software allows you to review journey history and run comprehensive reports such as speeding, idling, and harsh braking/acceleration/cornering.
11. Trackm8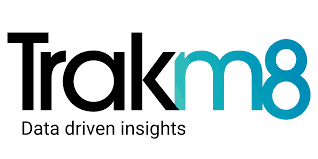 Some of the features and benefits of Trackm8 vehicle tracking.
Fleet management and vehicle tracking
Increase efficiencies and reduce costs
Accurate vehicle locations
Historic journeys
Advanced mapping options
Reconstruct journeys using Google Street View
Highlights driving behaviour events and speeding
Map overlays with weather conditions, road speed and traffic events
Helps estimate time of arrival
Also available for plant equipment
Trackm8, formerly Box Telematics, is a hardware and software manufacturer who offers telematic devices and smartphone apps. They create their own devices and software in the UK which includes fleet management and vehicle tracking.
Trackm8's vehicle tracking helps businesses to increase efficiencies and reduce costs of their fleets through their telematics devices and their smart vehicle tracking web portal. They offer a flexible solution and it displays the live locations of all vehicles. Through using advanced mapping options, you can reconstruct journeys using Google Street View to check driver behaviour events and speeding. You can also overlay weather conditions, road speed and traffic events to assist in providing estimated arrival times.
12. Scorpion Track
Some of the features and benefits of Scorpion Track's vehicle tracking.
Intelligent business fleet solutions
Reduce expenses
Optimise drivers
Lower fuel costs
Increase productivity
Live mapping and real-time updates
Custom geofences
Powerful reporting
Assign vehicle groups
Monitor driver behaviour
Scorpion Track is a manufacturer and supplier of vehicle security telematics systems. Their range includes vehicle tracking which is designed for fleets of 5 to 5,000 vehicles. Installation is fast and simple for installers and fleet managers.
Scorpion Track's vehicle tracking allows you to view the location of your vehicles on live maps and get real-time updates. You can set up custom geofences to allow you to designate areas that allowed or prohibited. It offers powerful reporting that is both intuitive and customisable which can be viewed online or exported as a PDF, Excel or HTML. You can assign your vehicles to groups and filter by depot, type or purpose.
13. Asset Monitoring Solutions (AMS)

Some of the features and benefits of Asset Monitoring Solutions' vehicle tracking.
Diverse range of vehicle tracking
Monitor asset location
Maximise operational efficiency
Monitor driver behaviour
Helps to provide accurate arrival times
Simple software platform with minimal mouse clicks
Tailored solutions
Bespoke reports
Choice tracking devices
Suitable for a wide variety of vehicles including cars, vans, motorbikes, lorries and plant machinery
Asset Monitoring Solutions provide fleet managers with tracking solutions which they manage in-house. They offer a diverse range of vehicle tracking solutions for a wide variety of vehicles and devices which can be easily fitted and will connect to their simple software platform that has been created with minimal mouse clicks.
Asset Monitoring Solutions' vehicle tracking allows businesses to monitor their assets location and driver behaviour to enable fleet managers to maximise operational efficiency. Through live tracking of vehicles, you can better predict arrival times and deliveries. They offer a tailorable solution where you can bespoke the reporting and select devices from a wide range.
Asset Monitoring Solutions website
14. Teletrac Navman

Some of the features and benefits of Teletrac Navman's vehicle tracking.
Bespoke vehicle tracking solutions
Live vehicle locations
Reporting on activity
Driver conduct tracking
Save money
Improve productivity
Route optimisation
Keep customers informed
Promotes safer driving
Offers a wide range of product enhancements and integrations
Teletrac Navman is a fleet management and vehicle telematics provider. They provide bespoke vehicle tracking solutions that can be tailored to meet your business needs. They offer a wide range of product enhancements and integrations to make the solution optimal for your business.
Teletrac Navman's vehicle tracking allows you to monitor live vehicle locations and gives data on vehicle performance to help optimise planning and improve customer service, and can also save money and improve productivity. Their system can help with route optimisation and keep customers informed. With their driver conduct tracking, you can improve driver behaviour and influence safer driving.
15. Masternaut

Some of the features and benefits of Masternaut's vehicle tracking.
Business vehicle tracking solutions
Optimise your fleet
Full visibility of your vehicles
Manage vehicles more effectively
Utilise assets better
Accurate vehicle locations
Reliable and robust tracking devices
Online activity tracking
Enables you to provide exact arrival times
Systems and devices developed in-house
Masternaut is a telematics and vehicle tracking provider that offers fleet telematics and management tools which gives you insights via their reporting, timesheets and more which assists businesses in optimising their fleets and simplify vehicle management. They develop their systems and devices in-house.
Masternaut's vehicle tracking allows businesses to manage their vehicles more effectively and better utilise their assets. They provide reliable and robust tracking devices that enable you to have full visibility of your vehicles through their online activity tracker and find my nearest feature and live alerts. You can use the vehicle tracking data to help you provide exact arrival times, fuel usage and utilisation.
16. Zubie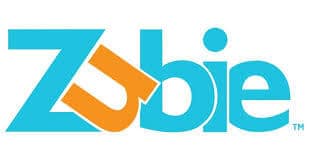 Some of the features and benefits of Zubie's vehicle tracking.
Easy to use GPS tracking system
Designed for small to large fleets
Real-time location tracking
Access via PC or smartphone
Trip history information
Easy sales reporting and tax filing
Place alerts
Easy install
Simple interface
Street-level Google map views
Zubie is a fleet management provider who offers powerful fleet management tools such as GPS tracking, driver performance, vehicle health and maintenance and driver check-in that are suitable for small to large fleets.
Zubie's vehicle tracking uses easy to use GPS tracking system to provide real-time location tracking of vehicles. Their system can be accessed through a PC or smartphone and provides a simple interface. Their system allows you to access historical trip information to analyse activity and can help make sales reporting and tax filing simpler. You can also add place alerts and view maps at a drilled down level using street-level Google maps.
17. Lyxt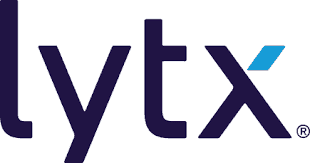 Some of the features and benefits of Lyxt's vehicle tracking.
GPS fleet telematics service
Complete fleet management solutions
Real-time access to fleet status
Locate, track and manage vehicles
Integrated with video
Review trips on replay
Access up to 100 driving hours
Find the closest vehicle to a destination
Communicate estimated time of arrival
Maximise efficiency and productivity
Lyxt is an industry leading fleet and compliance management solution provider who offer complete solutions for fleet managers. They provide vehicle solutions for fleets from 30 to over 500 vehicles in the UK in a variety of industries.
Lyxt's vehicle tracking gives real-time access to the status of fleet vehicles allowing you to locate, track and manage vehicles remotely. Uniquely they also combine their vehicle tracking solutions with integrated video with the ability to access up to 100 driving hours. You can also review all trips on replay, find the closest vehicle to the destination and communicate the time of arrival.
18. Pay As You Track

Some of the features and benefits of Pay As You Track's vehicle tracking.
Offers two types of tracking devices
Hardwired device
Plug-in drive
Record driving information
Suitable for HGVs
Auto-electrician required for hardwired device
Remote access
Download video
Vehicle immobilisation
Temperature monitoring
Pay As You Track is a specialist vehicle tracking provider that offers tracking devices and cameras for vehicles. They offer two types of tracking devices which are a hardwired device and a plug-in drive device. The hardwired device must be installed by an auto-electrician and is suitable for HGV.
Pay As You Track offers four vehicle tracking packages that vary based on the number of months of data, user logins, level of reports, alert type and advanced features included. Advanced options include remote access, vehicle immobilisation, temperature monitoring and aggregated video download. Standard features include complete telematics, unlimited geofences and API access.