In a nutshell, fleet management comprises several processes, which enable companies to view and manage an array of data associated with assets and vehicles. This information includes everything from acquisition to end of life data.
More and more companies are turning to fleet management software as technology advances. Why? To offer heightened visibility into asset and vehicle utilisation, and to better the management of cost ownership and maintenance planning.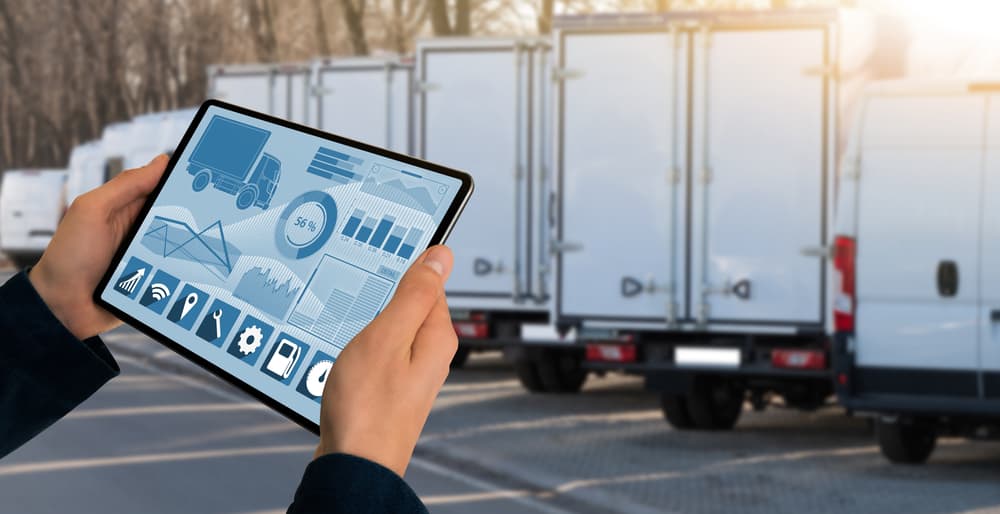 How Does Fleet Management Work?
Fleet management has come on leaps and bounds since it first came about. Due to these advancements, numerous companies are beginning to see the effect a well-organised fleet can have on day-to-day operations.
Fleet management in this day and age is so much more than maintaining and acquiring vehicles alone, it covers everything from compliance management to driver management, environmental impact, operational efficiency and more.
As the role of a fleet manager continues to grow, more businesses are investing in fleet management software. It is this software that provides companies with a solid platform to access and record the data that permits them to keep up with constantly evolving demands.
Fleet managers who invest in the correct software ensure complete transparency across their entire fleet set-up. This assists them in simplifying everyday jobs, whilst pinpointing specific issues that affect business and fleet performance.
The Different Types Of Fleets 
When it comes to the different types of fleets available, it is important to remember that no two are the same. Some boast a diverse selection of vehicles, whilst others have a large collection of one type of vehicle.
In a nutshell, a fleet vehicle is a single vehicle that makes up part of a commercial fleet.
Trucking
If you're a regular on the motorway, you'll have likely noticed an array of trucks, often in the slow lane. Some will be carrying products for a single brand, whilst others will carry products for numerous brands.
Delivery
Another popular use for a company fleet is delivery trucks. These delivery vehicles are used for both local deliveries and overseas deliveries for everything from grocery products to electrical products.
Commercial
The largest fleets in existence consist of a variety of vehicle types. Commercial fleets comprise everything from pickups to vans to tractor-trailers to vehicles used for long-haul shipping. They have transport for every eventuality.
Transport
In terms of transport, both taxis and rental cars fall into this category. From the telltale yellow cabs to cars rented for business and personal use, these fleets are used by many daily.
What Is The Role Of A Fleet Manager?
A fleet manager has many responsibilities, some of which include the following:
1. Driver safety
A key concern for fleet operations managers and companies or any fleet is driver safety. Ensuring all staff drive safely can prove a challenge, especially when fleet managers aren't always with the vehicles.
From vehicle tracking systems to dash cams, there are numerous tools fleet managers can invest in, all of which enable fleet managers to view their driver's behaviour in real-time. The data obtained from these devices can be used to administer driver training.
2. Driver retention
Another consideration for fleet managers is staff shortages. Ensuring driver retention at all times is key for successful fleet managers. To ensure this, a fleet manager must embrace a good working environment and offer mentorship programmes to their fleet operations workers. Both will heighten trust between the manager and driver, ensuring workplace happiness as a whole.
3. Fleet tracking
To keep an eye on their drivers and fleet operations, fleet managers must know the location of their drivers and vehicles at all times, irrespective of whether they own 10 or 10,000 vehicles. This is when fleet tracking comes into play. Fleet managers tend to use GPS tech as a tracking device to pinpoint the whereabouts of a remote vehicle.
4. Electronic Logging Device (ELD) compliance
The electronic logging device, also known as ELD, is a legislative body initiated in 2017. This body necessitates all commercial fleet operations drivers to record their hours of work online.
The result? Fewer accidents due to heightened accident management due to drivers not having enough time off the road. A big part of the fleet manager role is to implement this initiative, which ensures increased driver safety.
5. Total cost reduction
Whether lessening operational expenses or fuel management costs, one of the roles of a fleet manager is to pinpoint and remove expenses that are deemed unnecessary. The result? A budget-friendly, productive set-up.
6. Vehicle acquisition
To manage a fleet effectively, a fleet manager must predict what style of vehicle and how many are required for the company to function effectively. It may seem like a simple procedure to invest in new vehicles as and when required, but this is not the case, especially if the fleet manager wishes for a successful purchase and vehicle acquisition strategy.
Significant factors to take into consideration include market timing, staff eligibility and the vehicle lifecycle.
Why Is Fleet Management Important?
Fleet management is the key to the smooth running of vehicles, irrespective of their size, route planning, driver safety, asset utilization, accident management and more.
Tracking the condition and vehicle location via GPS technology and mobile apps, as well as the fuel cards usage and maintenance costs, assists in managing expenses and ensures the equipment is in tip-top condition for longer. For many businesses, this is the key to improving efficiency.
What Is Fleet Management Software?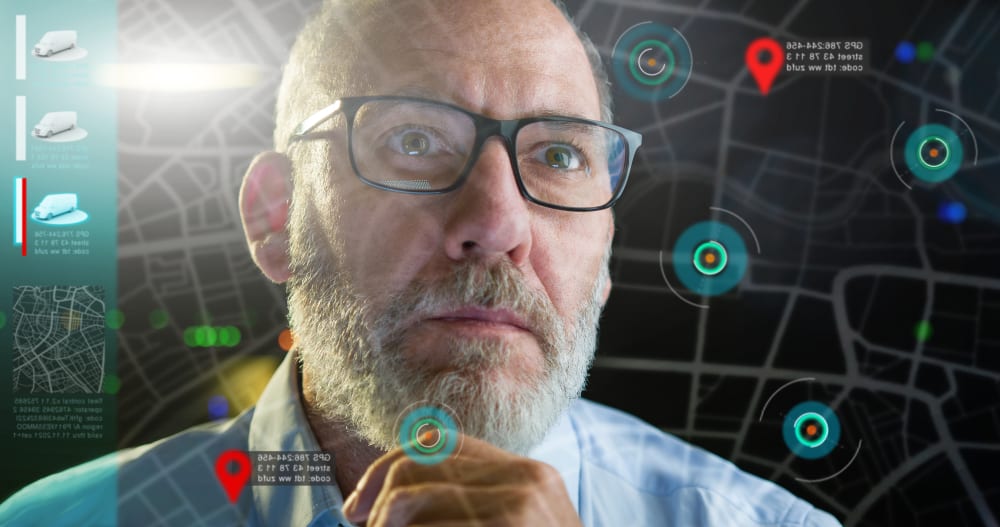 Fleet management software assists companies in heightening the safety, efficiency, and quality of day-to-day operations, using both internet-enabled software and sensors.
Whether you work in logistics, construction, transportation or food production it is important to invest in a quality fleet management software system that promises to assist you in ensuring your operations stay both streamlined and compliant
To work in real-time, fleet management software relies on GPS tech. This technology pinpoints the specific locations of fleet assets via a cellular network.
This data is then analysed via a software programme that operates on the Cloud. The information is presented in a clear, concise manner via a dashboard report.
What should fleet managers look for in fleet management software?
There are a variety of options to choose from when it comes to fleet managing software. There are also numerous system providers available. Some of the best to date include Azuga, Samsara, ClearPathGPS, NexTraq and Verizon Connect.
In terms of picking the best for your company, it is important to know what to look for.
How much does fleet management software cost?
In terms of costings, fleet management software varies and is dependent on how many assets you have, as well as your fleet size. The majority of providers charge a monthly subscription fee per asset being tracked and work on a SaaS model (Software-as-a-Service).
What Are The Challenges Of Managing A Fleet?
There are numerous challenges involved in managing a fleet, some of which we have listed below…
1. Vehicle Acquisition
First and foremost, when it comes to vehicle acquisition, a fleet manager should begin by researching any changes to current legislation, including the likes of RDE2 and WLTP fuel economy tests. It is after all the fleet manager's job to govern both the suitability and purpose of potential vehicle fleet purchases.
To acquire quality vehicle fleets, deals must be negotiated with the manufacturers of the vehicles themselves. Other considerations the fleet manager must take into consideration comprise insurance expenses, tax costs, fuel consumption and the expectations of the staff.
Additional deliberations include re-sale values and budget allocations.
2. Fuel Management
Fuel management is one of the biggest considerations when it comes to fleet operations, which can prove challenging, especially as fuel costs always seem to be on the rise. These rises in prices can't be predicted, however, there are ways to lessen fuel costs and consumption of your company's fleet.
One option to consider includes the type of fuel used in your company vehicles. Diesel at one time tended to be the more cost-effective option, especially for lengthy journeys. However recent government taxes have increased these costs for commercial vehicles.
Fleet managers need to evaluate all options to ensure they're investing in the best, most cost-effective option for their company. From diesel to petrol vehicles, to the more recent hybrid and electric cars, there are numerous options to choose from.
One way to determine the best vehicles for your company is to run a fuel cost-benefit analysis, keeping both performance and running costs in mind when you evaluate the results.
Another consideration for fleet management companies? The choice of fuel card and driver management routes. It's important drivers choose the most cost-effective routes for their vehicle fleet to ensure the fuel lasts longer in their commercial vehicles.
3. Vehicle Maintenance
Depending on your businesses' size, you have two options to consider when it comes to vehicle maintenance. The majority of bigger companies tend to administer repairs and servicing in-house, while smaller companies requiring vehicle maintenance (who don't have in-house workshops) often opt to outsource the work.
Irrespective of the route your company chooses, vehicle maintenance and legalisation is the fleet manager's responsibility. From carrying out fleet maintenance inspections before buying vehicles to day-to-day checks of your fleet management systems, any damage must be reported and rectified immediately.
Fixing issues in the on-set will ensure the smooth running of your fleet operations, whilst keeping fleet maintenance costs down.
4. Health and Safety
If an unfortunate incident occurs and one of your staff is subject to a road accident, your business needs to comply with health and safety regulations. Having easy-to-understand insurance reporting procedures in place will assist your drivers in carrying out best-practice in the event of an accident. Following these procedures will ensure claims are handled speedily and efficiently.
From driver training documentation to health and safety policies, it is a fleet manager's job to ensure correct protocol when it comes to a fleet's health and safety.
5. Meeting Compliance Requirements
From inspection sheets to day-to-day checks, driver checks, roadworthiness tests, insurance, defect reporting and more, meeting compliance requirements are an important part of a fleet managers role.
As well as carrying out these checks, all must be documented to ensure an entire information trail is accessible should it be requested. These documents are often requested if an accident should occur or by auditors.
Another thing to take note of when it comes to compliance is vehicle legislation. These legislations are constantly being updated and the fleet manager must be aware of these changes.
6. Controlling Costs
Although this sounds obvious, it's an extremely important factor to take into consideration. The role of a fleet manager involves analysing data, and this data will allow them to pinpoint areas that need to be improved. From analysing fuel use to lowering vehicle expenses to learning more about driver behaviour – there are many ways to attain more for less.
7. Avoiding Information Overload
It's not unusual for a fleet operation to showcase a great deal of data, however, not all of this information is useful to the company. It is also extremely time-consuming and costly to sift through the data.
This is why investing in a quality fleet management software system is imperative – it assists administrators in filtering unwanted information from the necessary information. The result? Only necessary reports are only generated.
8. Expanding Role of the Fleet Manager
The role of fleet managers is expected to expand over time. Integrating technology with the operations of your fleet means more work in areas of asset and mobility management. Other areas the fleet manager will cover include overseeing the effect your business has on the environment.
Investing in fleet management software in the initial stages will ensure your fleet management team can cover all the extra aspects of their role.
What Are The Benefits Of Fleet Management?
There are numerous benefits to fleet management, including those listed below…
Improve efficiency
Records and reports vehicle behaviour, including the likes of fuel consumption, sudden braking, speeding, unreasonable idling and sudden acceleration.
Tracks in real-time, which helps to pinpoint the best routes.
Offers licensing and scheduling reminders to lower vehicle downtime.
Increases flexibility through assigning jobs to specific vehicles, opting for those fit for the task
Provides a highly accurate activity timeline that helps fleet managers to ensure vehicles are being used both in a timely and appropriate manner.
Improve customer service
Fleet management is an asset to businesses that wish to heighten their customer service offerings, especially when it comes to recommendations. Many companies depend on word of mouth when it comes to attracting new customers and a great reputation is a key to this.
Quality fleet management software enables businesses to ensure satisfaction from initiating an order or service to the delivery of this.
Fleet management software helps to pinpoint areas that need to be improved upon.
Be compliant
Provides your fleet with the tools they need to ensure they are compliant at all times, ensuring they meet standard driving requirements.
Electronically records driver hours – this reduces user error and paperwork and ensures all drivers aren't driving for longer periods than they should be.
Reports and documents places, trips and routes. All of this data is accessible online.
Sends information to enforcement officers when necessitated, which lessens the work of the fleet management team.
Uses two-way driver input complete with alerts and ID plugs to share areas where compliance demands are not met.
Connects vehicle engines to the relevant devices to share data in real-time. This ensures every trip, minute and hour are accounted for.
Increase profitability
With a quality fleet management system in place, overseeing a fleet's budget becomes a simple task. Fleet management software provides insight into fuel costs, fleet trends, pricey audits, and various other aspects of a company's profitability.
Fleet management software provides your company with the data and equipment it requires to make sensible, successful financial decisions.
With this information, companies are better able to understand the monetary effect of vehicle assignments, driver behaviour and routing decisions.
Improve safety
Documents and notes down the behaviour of drivers. This includes hard braking, speeding, idling, acceleration and more. It does this through the use of tech-savvy computing, a tracking portal and online data.
Releases tailored reports showcasing information documented over time. This pinpoints problem areas such as staff driving in a risky manner.
Provides report access 24 hours a day, seven days a week, allowing fleet managers to review analytics as and when they need to.
Offers accurate feedback in real-time, as well as driver notifications through the use of in-car displays.
Records in-car video footage, which assists claims in the event of an accident, showcasing the lead-up and aftermath of the incident.
Increases driver's responsibility and safety awareness via the use of tech-savvy performance apps.
Offers training opportunities, incentives and rewards. A score tally is created using driver data.
What Is The Future Of Fleet Management?
In terms of the future of fleet management, Big Data is expected to play a key part. This data will work to combine both vehicle information and staff member mobility. The reports derived from this Big Data will help companies determine areas where they can save.
Instead of being given the keys to a company vehicle, employees are now able to choose between an overall mobility allowance or a wide selection of travel options.
By applying mobility-related data into the systems surrounding fleet management, fleets can use the data to assist in improving how they and their employees use their vehicles.
Final Thoughts
Tech-savvy fleet management software and tools assist fleet managers in supporting and administering their everyday operations.
The right software allows fleet managers to view the runnings of their operations in real-time, which in turn helps them to heighten driver satisfaction, whilst lessening the use of fuel. This is achieved through the use of accurate reporting and predictive analytics.
With this in mind, it is little wonder fleet managers heavily rely on fleet management tools and software, as well as vehicle telematics to assist the successful running of their companies.
FAQs
How do you run a successful fleet?
To run a successful fleet, you must create a fleet management plan, acquire data and keep records of this data, using it to improve the running of your company and hire quality drivers.
Other considerations within fleet management include ensuring the maintenance of your vehicles, providing training to staff, understanding insurance policies and tracking your fleet using GPS Software.
What skills do you need to be a fleet manager?
To be a successful manager of a fleet, fleet managers must boast exceptional communication skills, including both written and verbal.
Another must-have skill for fleet managers in a fleet management role? Strong leadership. Having the capability to inspire, motivate and lead staff toward a dedicated goal is the key to successful fleet operations and fleet performance.
What types of companies use fleet vehicles?
Companies that use a vehicle fleet include taxi firms, delivery companies, transport companies, car rental businesses, public utilities, police departments and public bus companies.
What are fleet assets?
Motor vehicles of the commercial sense, comprising cars, trucks, vans and specialist vehicles comprising mobile construction machinery, trailers and forklifts are all classed as fleet assets. Helicopters, planes, rail cars and ships can also classed as fleet assets.