Managing your fleet can be time-intensive and costly which is why there are a host of fleet management systems and software providers that offer solutions which can simplify, automate processes and reduce your costs. There are a variety of tools on offer which includes vehicle tracking, maintenance and repairs management, fleet administration and fuel management.
Below we have reviewed what products are available in the market.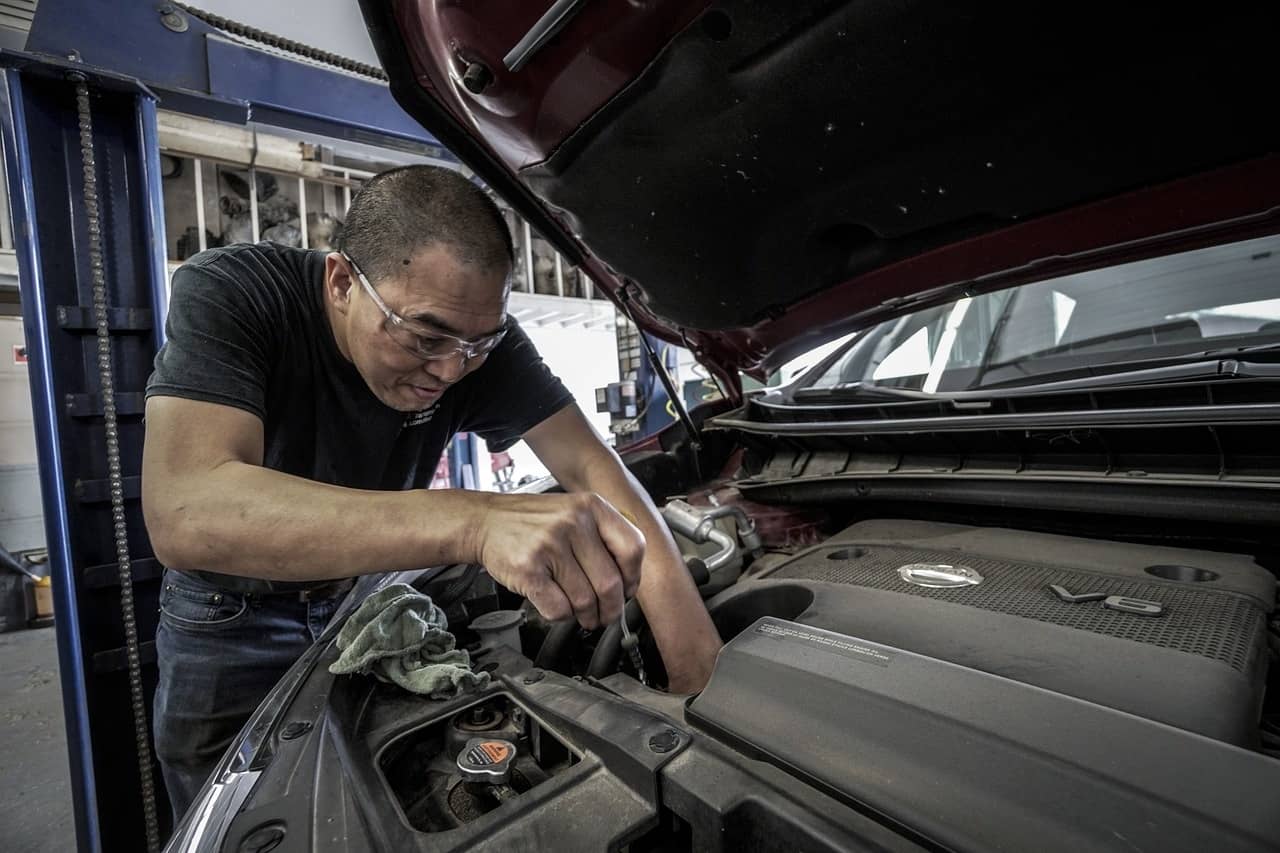 The table below gives a quick price comparison of the top UK providers for fleet management.
* The facts and figures included here come from each company's website and were accurate at the time of writing but may have since changed. Also, please keep in mind these may not be apples to apples comparisons as each provider offers different solutions. This guide should be used as a starting off point for more research on your part.
Below we profile each of the companies' services and features in a bit more detail.
Note companies are ranked in no particular order and this no way indicates one solution is better than another.
1. Webfleet Solutions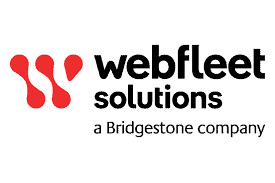 Some of the features and benefits of Webfleet Solutions' fleet management.
Fleet management systems
Extensive reporting facilities
Vehicle tracking with real-time information
Spot trends, benchmark performance and identify areas for improvement
Assists you in optimising your fleet
Customisable reporting
Green and safe driving
Notification settings
Helps you make informed decisions
Offers a free demo
Webfleet Solutions, formerly TomTom Telematics, is a specialist fleet management software provider that offers solutions to businesses that want to optimise their fleets. They are one of the world's leading telematics solution providers and they offer their WEBFLEET software to assist businesses to monitor their fleets.
Webfleet Solutions offers software that has customisable reporting that can help you to spot trends, benchmark performance and identify areas for improvement through their extensive reporting facilities. Their fleet management software includes real-time vehicle tracking with three tiers of software. They also offer green and safe training which improves driver behaviour, saves fuel and maintenance costs.
2. TRACKER

Some of the features and benefits of TRACKER's fleet management.
Fleet tracking solutions
Suitable for small to large fleets
Caters for a variety of vehicles
Provides reporting facilities
Real-time updates
Journey playbacks
Traffic and route planning
Can track vehicles anywhere including in containers, underground and across Europe
They work in partnership with the UK Police Force
Claim to be no.1 tracking solution in the UK
TRACKER is a telematics provider that offers vehicle tracking solutions to a wide variety of businesses of all sizes and to individuals. They provide solutions that work for a range of vehicles including cars, motorbikes, HGVs, LCVs, plant and construction equipment.
TRACKER offers vehicle tracking solutions that provide wide visibility of your fleet with their unique trackers that work even when they are in containers, underground or in Europe. Their software allows you to see real-time updates, replay journeys, traffic and route planning with real-time traffic delays, and detailed reporting facilities. Through the wealth of data, their system provides information that can drive efficiencies in your business.
3. Fleetsmart

Some of the features and benefits of Fleetsmart's fleet management.
Complete fleet management solution
The software includes vehicle tracking
Provides tailored solutions
Software to help you manage your fleet effectively
Helps to promote efficiency and save money
Real-time updates
Utilities Google maps
Includes journey playback facilities
Reporting facilities
They offer demos and free trials
Fleetsmart is fleet management and asset monitoring solutions provider offering tailored solutions to meet the needs of business fleets of all sizes. They offer a fleet management solution that is designed to keep businesses informed by tracking their vehicles and monitoring their usage.
Fleetsmart's fleet management software provides vehicle tracking that has real-time updates including position, speed and status. They also provide the facility to replay journeys. Their vehicle tracking utilises GPS tracking to locate vehicles within a 5 meter accuracy on Google maps. You can also add optional extras such as remote immobilisation and roaming add-on so you can track your fleet around the world.
4. Quartix

Some of the features and benefits of Quartix's fleet management.
Vehicle management provider
Vehicle tracking
Fleet management
Timesheets functionality
Driving style tracking
Real-time dashboards
Vehicle management
Reporting facilities
Alerts
Mobile app for drivers
Quartix is a fleet management system provider whose software offers vehicle tracking, timesheet functionality, driver style tracking and a variety of reporting which includes real-time dashboards, vehicle management, check time on site, vehicle utilisation analysis, mileage and speed reports, and route analysis.
Quartix's vehicle tracking offers real-time tracking and journey history information using Google maps. Their timesheet functions include trip reporter, timesheet analysis and individual driver reports. Driving style tracking includes league tables, reports on lost driver points, identify driving style concerns and give drivers access to their reports through an app. Set real-time alerts including unlimited customised geofencing, mandatory and prohibited zones.
5. Verizon Connect
Some of the features and benefits of Verizon Connect's fleet management.
Advanced GPS fleet tracking software
Monitor and manage mobile workforces
Fleet tracking
Asset tracking
Digital tachograph
Field service and scheduling
Route optimisation
Driver management and safety
Customisable dashboards
Reduce costs and increase productivity
Verizon Connect is a digital vehicle and driver management provider that has a wide range of fleet management tools to help businesses to manage their mobile workforces. Their range includes fleet tracking, asset tracking, digital tachograph, field service and scheduling, route optimisation, driver management and safety.
Verizon Connect's tracking facility gives real-time visibility of vehicles and better fleet management which allows businesses to reduce costs and increase their productivity. Their digital tachograph enables you to remotely download tachograph files to assist with compliance, reduce vehicle downtime and streamline processes. Their field service management software enables you to organise the best use of employees, vehicles and equipment.
6. Pinpointers

Some of the features and benefits of Pinpointers' fleet management.
Cloud-based vehicle tracking solutions
Suitable for cars, vans, trucks and coaches
Real-time vehicle locations
Historic vehicle journey information
Road speed violations
Driver behaviour
Timesheets
Traffic updates
Can set entry and exit zones
Detailed reporting facilities
Pinpointers is a vehicle tracking solution provider that offers a cloud-based system to help businesses to track cars, vans, trucks and coaches. Being cloud-based it has the advantage of being able to access it from any device, anywhere.
Pinpointers' vehicle tracking provides real-time vehicle locations and allows you to review historical journey information. They have a comprehensive reporting facility which can allow reviewing information such as road speed violations and driver behaviour. You can set entry and exit zones to manage where your fleet travels. You can get real-time traffic updates and collect driver timesheets information.
7. Crystal Ball

Some of the features and benefits of Crystal Ball's fleet management.
Vehicle tracking
Helps improve efficiency and productivity
Can reduce fuel usage and running costs
Share live locations
Journey history and playback
Comprehensive reporting suite
Alarms and alerts
Geofences and geo search
Fleet dashcam
Field service management apps
Crystal Ball offers the tools to help businesses manage remote workforces which includes vehicle tracking, fleet dash cams, field service management apps and mobile phone tracking. They offer a single platform to combine all these helpful tools.
Crystal Ball's system has vehicle tracking that has real-time vehicle location tracking and a comprehensive reporting suite that can help businesses to reduce their fuel usage and running costs and in turn, improve efficiency and productivity. They offer customisable dashboards, the ability to set custom alarms and alerts for events such as speeding, and the option to create geofences and geo search.
8. Movolytics

Some of the features and benefits of Movolytics' fleet management.
Fleet management support for transport and logistics businesses
Business intelligence tool
Reduce fuel and running costs
Increased visibility of your fleet
Vehicle tracking
Fuel management
Fleet safety
Driver behaviour
Eco-driving
Reports and dashboards
Movolytics is a fleet management systems provider that has created systems to support transport and logistics businesses. They provide a variety of tools to help fleet managers which include vehicle tracking, fuel management, fleet safety, driver behaviour and eco-driving.
Movolytics' vehicle tracking gives you real-time vehicle locations and the ability to monitor fuel spend. Their reporting facilities enable you to track driver distances and working hours, driver behaviour, compare drivers and create timesheets automatically. Alerts for dangerous driving and automated prompts for maintenance checks. Driver support including prompts to correct inefficient behaviour, driver scorecards and rerouting options to avoid traffic issues.
9. Ram Tracking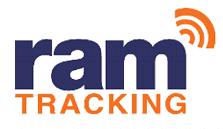 Some of the features and benefits of Ram Tracking's fleet management.
Systems to control and manage your fleet
Suitable for fleets from 3 to 3,000 vehicles
Vehicle tracking of cars, vans and trucks
Dashcams
Live vehicle tracking
Quick installation of tracking hardware
Fleet management software
Vehicle maintenance checks, scheduling and document storage
Reminders for MOTs, services, tax, insurance and lease renewals
Customisable reporting
Ram Tracking is a fleet management systems and hardware provider offering vehicle tracking, dash cams and fleet management software. It can manage fleets from 3 to 3,000 vehicles through cloud-based software which can be accessed through any device from anywhere.
Ram Tracking's vehicle tracking hardware is quick and easy to install by their trained engineers and offers real-time tracking to help monitor and improve the performance of your fleet. Their fleet management software allows you to manage and schedule vehicle maintenance, store documentation and set reminders. They offer customisable reporting to increase visibility and management of the fleet which can increase your efficiency and reduce your running costs.
10. Kinesis

Some of the features and benefits of Kinesis' fleet management.
Telematics systems for vehicle tracking
Suitable for cars, vans and HGVs
Can be used for individual vehicles or fleets
Aids the reduction of fuel and maintenance costs
Real-time vehicle tracking
Help save time and idling
Historic journey information
Comprehensive reporting
Congestion tracking and best route identification
Offers self-install
Kinesis is a vehicle telematics system provider designed for the use in individual vehicles or fleets including cars, vans and HGVs. Their systems can help businesses to reduce their fuel and maintenance costs. You can manage your fleet through their system on your computer or through their mobile app.
Kinesis' vehicle tracking offers real-time vehicle tracking and helps you to monitor driving and ways to save money. It provides congestion information and allows you to search for the best routes. Their reporting facility allows you to run reports on speeding, idling and concerning driver behaviour as well as review historical journey information.
11. Trackm8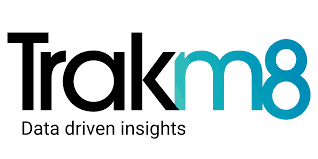 Some of the features and benefits of Trackm8's fleet management.
Fleet management and vehicle tracking solutions
Fuel efficiency solutions
Plant equipment solutions
Provides accurate vehicle locations
Review historic journeys
Offers advanced mapping
Helps to estimate the time of arrival
Monitor driving behaviour and achieve fuel savings
Highlights driver events including speeding
Reporting facilities
Trackm8, formerly Box Telematics, is a manufacturer of hardware and software solutions for telematics devices and smartphone apps. They design and manufacture fleet management and vehicle tracking solutions in the UK.
Trackm8's telematics devices and vehicle tracking portal helps businesses to track their fleets which can increase their fleet efficiencies and reduce costs. You can monitor vehicles in real-time and review historical journeys using advanced mapping including reconstructing journeys. Their reporting enables you to check driver behaviour, identify inefficient driving and speeding. It can help you predict arrival times using weather conditions, road speed and traffic events. Light bars can be mounted on dashboards to indicate the efficiency of the driving.
12. Scorpion Track
Some of the features and benefits of Scorpion Track's fleet management.
Intelligent business tool for managing fleets
Can lower fuel costs
Optimise driving styles
Reduce fuel and running costs
Increase productivity
Real-time vehicle locations
Monitor driver behaviour
Customise your own geofences
Powerful reporting tool
Can assign vehicle groups
Scorpion Track is a vehicle security telematics system manufacturer and reseller. They provide vehicle tracking solutions for fleets with between 5 and 5,000 vehicles. Their hardware is fast and simple to install and can provide a wealth of information.
Scorpion Track's vehicle tracking enables businesses to locate their vehicles in real-time and receive updates on their fleets. It includes a powerful reporting tool which is intuitive to use and can be customised. You can create reports online and can download them as a PDF, HTML or Excel document. Their system allows you to assign vehicle groups, add custom geofences and monitor your drivers' behaviour.
13. Asset Monitoring Solutions (AMS)

Some of the features and benefits of Asset Monitoring Solutions' fleet management.
Offers a range of vehicle tracking solutions
Tailored solutions
Designed for a variety of vehicles including cars, motorbikes, vans, lorries and plant machinery
Real-time asset locations
Monitor driver behaviour
Increase operational efficiency
Is simple to use with minimal mouse clicks
Can assist in providing more accurate arrival times
Choice of tracking devices
Bespoke reporting facility
Asset Monitoring Solutions is a fleet management system provider that offers vehicle tracking solutions that they manage in-house. They provide solutions for a variety of vehicles including cars, motorbikes, vans, lorries and plant machinery, and they offer a choice of tracking devices.
Asset Monitoring Solutions' vehicle tracking offers real-time asset tracking that also provides the facility to monitor driver behaviour to help increase operational efficiency and reduce costs. Their software can help you to provide customers with more accurate arrival times. They offer a tailored solution that meets your business' needs and provides a bespoke reporting facility.
Asset Monitoring Solutions website
14. Teletrac Navman

Some of the features and benefits of Teletrac Navman's fleet management.
Systems to help simplify fleet management
Greater fleet visibility and management
Reduce costs through efficiencies
Vehicle tracking
Fleet safety
Tachograph and driver hours
Job management
Trailer tracking
Equipment management
Fleet maintenance
Teletrac Navman is a vehicle telematics and fleet management systems provider offering bespoke solutions tailored to meet your business needs. They can tailor the solution through their range of product enhancements and integrations to optimise the solution for you. They provide fleet management and job site management software.
Teletrac Navman's fleet management software gives you greater visibility of your vehicles through real-time location tracking and increases your fleet compliance such as Working Time Directive and tax compliance of expenses. Helps improve fleet safety through reporting of driver performance, event viewing such as unsafe driving and in-vehicle notifications. Customisable dashboards and reporting including KPIs, real-time alerts, driver behaviour and events.
15. Masternaut

Some of the features and benefits of Masternaut's fleet management.
Business vehicle tracking solutions
Assists you in optimising your fleet
Helps you to more effectively manage your fleet
Better utilise vehicles
Real-time vehicle locations
Track vehicle activity
Assist in providing more accurate arrival times
Increased visibility of your fleet
Offers robust and reliable tracking devices
Develops systems and devices themselves
Masternaut is vehicle tracking and telematics provider that offers businesses the management tools to track and report on their fleets. Through the insights, their data provides you can optimise your fleet through simplifier fleet management.
Masternaut's vehicle tracking solutions offer robust and reliable vehicle tracking devices that give businesses greater visibility of their fleets. Through this, they can manage their fleets more effectively and utilise assets better. They provide real-time vehicle locations, online activity tracker, find my nearest function and customisable alerts. Their system can assist you in providing more accurate arrival times, reduce fuel usage and maximise vehicle utilisation.
16. CLM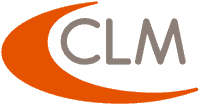 Some of the features and benefits of CLM's fleet management.
Fleet management support
Provide fleet management strategy advice
Driver management solutions
Vehicle maintenance
Rental services
Vehicle funding
Vehicle procurement
Fleet administration
Vehicle logistics
Fleet optimisation
CLM is a fleet management expert who provides a variety of fleet services through their outsourcing solutions. They have almost 40 years' experience in providing fleet management solutions on behalf of their clients. They offer tailored solutions that are designed to meet the needs and resources that your business has. Their aim is to run client's fleets more cost-effectively and deliver real and measurable savings.
CLM's fleet management solutions include providing strategy and advice, full outsourcing of driver management, vehicle maintenance, short and medium-term vehicle rental, vehicle funding solutions, vehicle procurement services, fleet administration, vehicle logistics management and grey fleet management services.
17. FleetCheck
Some of the features and benefits of FleetCheck's fleet management.
Tailored fleet management software
Multi-award-winning software
Increase fleet efficiency
Driver management
Vehicle management
Track and set reminders
Fuel card integration
Maintenance tracking
Comprehensive reporting
Manage incidents, accidents and training
FleetCheck is an award-winning provider of fleet management software in the UK. They have designed their software to assist businesses in more effectively managing their fleets and increase efficiency.
FleetCheck's fleet management software is flexible and easy to use. They tailor their solution to meet your needs. They offer software that can help manage your drivers and vehicles in one place. It allows you to track and monitor all your driver and vehicle data and set reminders for documentation, MOTs, servicing and safety inspections. It can integrate with fuel cards and provides a comprehensive reporting facility that can also help you manage any incidents, accidents and driver training.
18. Fleetio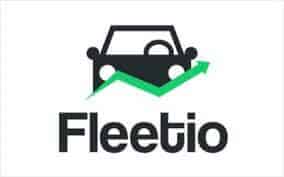 Some of the features and benefits of Fleetio's fleet management.
Complete fleet management solutions
Inspections and compliance monitoring
Fuel management
Maintenance history
Issue tracking
Inventory management
Preventive maintenance
Works orders
Reporting and analytics
Reduce vehicle downtime and improve safety
Fleetio is a fleet management software provider that enables businesses to track, analyse and improve their fleet operations. Their system is designed to help businesses to reduce their vehicle downtime, improve safety, streamline processes and reduce paperwork and time spent managing your fleet.
Fleetio's fleet management software allows you to effectively manage your business' fleet through tracking and scheduling inspections, compliance monitoring, storing maintenance history, setting alerts and reminders, preventive maintenance, tracking issues and works orders. It also offers inventory management for parts and supplies in multiple locations, fuel management including fuel economy and cost per mile, location-based reporting, integration of fuel cards, and a reporting and analytics suite.
19. AUTOsist Fleet

Some of the features and benefits of AUTOsist Fleet's fleet management.
Fleet maintenance and management software
Web-based system
Access anywhere through the web or mobile app
Streamline fleet management
Set reminders and notifications
Organise records
Service and maintenance tracker
Works orders
Vehicle assignments
Fuel tracker
AUTOsist is a fleet maintenance and management software provider offering a web-based system that allows you to access your data from anywhere on any device through the web portal or mobile app. It is designed to help businesses to streamline their fleet maintenance and management.
AUTOsist's fleet maintenance and management software allow you to organise and store your vehicle records, track your service and maintenance records, track works orders and vehicle assignments. It allows you to set reminders and notifications to ensure your fleet is compliant. You can also manage your fuel and MPG with receipt uploads. You can run reports to check on spending on maintenance and servicing.
20. Avrios

Some of the features and benefits of Avrios's fleet management.
A comprehensive fleet management platform
Integrates your data with suppliers
Automate your processes
Complete insights into your fleet
Stores vehicle documentation and maintenance records
Offers a procurement module
Manages fuel cards
Track vehicle damage
Driver administration
Invoicing and report functionality
Avrios is a fleet management software provider offering a comprehensive fleet management platform which has a modular design so that you can tailor the platform to your needs. The platform has been designed to simplify fleet management and provide efficiency savings.
Avrios' platform can integrate with your suppliers, automate your processes and give you insights into your fleet through its report function and invoice module. It stores all your vehicle data including documentation and maintenance records. It offers a procurement module to assist you in tracking vehicles. You can integrate fuel cards through their optional module to help assign cards to drivers or vehicles and identify poor fuel efficiency.
21. Chevin Fleet Solutions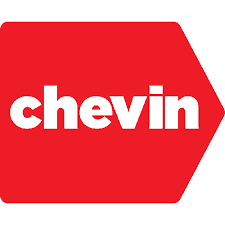 Some of the features and benefits of Chevin Fleet Solutions' fleet management.
Global fleet management solutions provider
Reduce costs and increase efficiencies
Automate your workload
Track assets and drivers
Store records, maintenance and repairs
Track fuel and emissions
Improved driver visibility
Inspections, defect reporting and audits
Workshops and scheduling
Customisable reporting
Chevin Fleet Solutions is a global fleet management solution provider that offers FleetWave software which is designed to simplify fleet management and it assists in reducing costs and increase efficiencies. It aids businesses in storing information in one place, automating workloads and tracking both assets and drivers.
FleetWave allows you to store records, track maintenance and repairs, monitor fuel emissions, schedule maintenance, tracks parts and inventory and improve driver visibility. It helps manage inspections, defect reporting, audits and reduce unscheduled downtime. It improves safety and reduces accident risks as well as giving you fleet reporting and performance data. It supports finance teams with billing, invoicing and budget management.
Chevin Fleet Solutions website
22. Zubie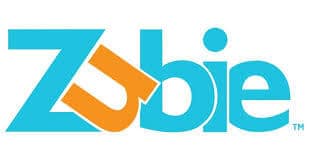 Some of the features and benefits of Zubie's fleet management.
Manage your fleet and track vehicles
Easy to use
GPS tracking
Vehicle health
Smart maintenance
Driver performance
Integrations with apps
Set alerts
Journey history
Offers flexible pricing plans
Zubie is a fleet management and vehicle telematics provider that offers powerful tools through their easy to use, cloud-based portal. They offer Zubie Fleet Connect which is an easy to use service which requires plugging a small device into each vehicles' diagnostic port to track vehicle health and driving activity.
Zubie's services include real-time GPS tracking and vehicle health which includes maintenance activity, fuel levels, engine issues, mileage and vehicle utilisation. You can track driver performance such as idling, speeding, fuel usage, hard braking and rapid acceleration. You can also create scorecards, use it to estimate arrival times and give drivers access through Zubie Crew driver app.
23. Lyxt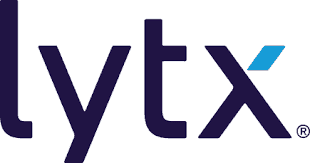 Some of the features and benefits of Lyxt's fleet management.
Offers comprehensive and customisable solutions
Improve driver safety
Maximise efficiency and productivity
Fleet dash cams
Driver safety solutions
GPS fleet tracking
Locate, track and manage your vehicles
Integrates with video
Replay journeys
Find the closest vehicle
Lyxt provides fleet and compliance management solutions to support fleet managers in more effectively managing their fleets. They support fleets with a minimum of 30 vehicles up to over 500. Their solutions offer comprehensive and customisable software to cater for a variety of industries.
Lyxt's software is designed to help improve driver safety, maximise efficiency and productivity through the use of dashcams, GPS tracking and driver safety solutions. Their GPS tracking allows you to locate, track and manage vehicles which includes journey replay, find the closest vehicle function and access up to 100 driving hours. Driver safety solutions include driver safety programme and risk detection service.
24. Vimcar

Some of the features and benefits of Vimcar's fleet management.
Offers three flexible plans
Self-installation
Access through the mobile app
Hardware included
Vehicle tracking
Route history
Departure and arrival alerts
Vehicle misuse and theft protection
Dedicated customer agent
30-day money-back guarantee
Vimcar is Germany's leading fleet management software provider that offers three fleet management plans. Their plans include the hardware required to track vehicles and hardware replacements, all hardware is sent by free delivery and self-installation is required. The hardware is easy to install and the software is intuitive.
Vimcar's three plans are based on the length of the plans which are monthly, 12 months and 24 months. All plans include a 30-day money-back guarantee, dedicated customer service and access through their app. The plans also include vehicle tracking, route history, departure and arrival alerts, vehicle misuse and theft protection, and data export.
Common Questions
What is fleet management?
Fleet management is a function used mainly by agencies and businesses that rely on transportation for their services or products. Fleet management is fully designed to manage productivity, control costs, and reduce risks.
In essence, it is the processes used by the fleet managers to make decisions, monitor the fleet's activities, keep the fleet running, oversee vehicle disposal and acquisition, and assist with route planning and dispatch.
Why is fleet management important?
It does not matter how many trucks a business has, it could have one, or it could have 15,000. Either way, fleet management is crucial for the success of all business operations.
It is essential for cost management, fuel consumption, fleet performance, and maintenance schedules. It also extends the lifetime of all of the equipment.
Fleet management is crucial because it promotes continuous improvement through goals, increasing safety, tracking vehicles, enhancing productivity, monitoring the lifecycle of vehicles, and boosting efficiency. It is much more sustainable.
What are the benefits of fleet management?
Fleet management can improve driver safety. The system focuses on behaviour and performance, and fleet managers can get real-time notifications or alerts about any dangerous driving habits.
Fleet management cuts operational costs and increases efficiency. Fleet managers get custom and detailed reports, and they can use these for actionable information to make improvements.
Fleet management lowers fuel consumption and fuel costs. Fleet managers can access fuel tracking data that they can use to find potential savings, come up with a budget, and get an idea of good fuel management.
Improves vehicle maintenance. Fleet management systems provide management with data that can be used to create specific preventative maintenance schedules. Some data includes fuel usage, kilometres travelled, and engine hours. Fleet management companies can save a lot on maintenance costs.
Real-time insights and updates. The GPS tracking systems tell managers where the vehicles are, their completion status, and estimated delivery and arrival times. Updates and vehicle tracking improve customer service, are more efficient, and save fleet managers time.
Customer satisfaction. The fleet manager can get appointment reminders and simplify the bookings. Customers also get accurate ETA's and receive reminders and booking confirmations.
Planning routes. Businesses can efficiently plan their routes, days, and fleet distribution through a fleet management system.
All records and data can be found online to easily be reviewed and accessed and will generally have no errors.
It can assist with vehicle acquisition, and help managers know how many vehicles they need and how to operate them.
How much does fleet tracking cost?
The cost of Fleet tracking differs depending on all the different software features.
When looking at pricing, it is also best to consider the type of business you have and what all of its features are.
Prices can start at about £5, up to around £25, per month. However, there do tend to be hidden costs, as there are often costs for installing and shipping the hardware.
You can opt for monthly packages or yearly packages from specific companies. The cost also depends on the number of trackers you buy and your location, as different areas have different legal guidelines. You can also either get a fitted tracker or a dongle tracker. The latter tends to be more expensive.
Check out our site for a useful list of some affordable tracking software systems!
What does fleet management software do?
Fleet management software reports, collects, monitors, stores, processes, exports, and manipulates fleet data. The software makes it much easier to manage a fleet of commercial vehicles. You can track the performance of the fleet and report on the metrics of the fleet via analytics and reports.
Fleet management software is made to track the vehicle, the driver, incident management, and maintenance tasks. It is designed to improve and streamline the automation of the fleet and the end-to-end management.
All in all, the software allows management to accomplish several tasks relating to all fleet operations and come up with fleet management solutions.
How do I find the best fleet management software?
What may be the best software for you may not work for another.
Firstly, the best software for you will depend on the specific features that you'd like. You should consider the cost and all of the extra fees. Some software comes with all additional features at a lower price, while other software may require higher fees for extra features.
You will also need to consider some general features that need to be present in the software you opt for. These features should include document management, real-time location tracking, and service history tracking. The software should also have route tracking, maintenance alerts, and dispatching.
The best software should also be user-friendly as it should be easy to install, and fleet managers should be able to easily adapt to the software. The best software should also come with excellent customer support.
Please note we use affiliate links which may pay us a commission when clicked.