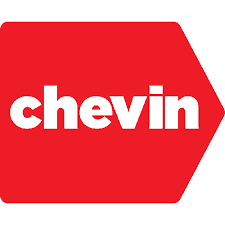 Chevin Fleet Solutions is a specialist provider of fleet management software that helps businesses to take control of their assets and workforce. Below we look at reviews for the company along with the services they offer, how much they cost and other key things you need to know to help you decide which vehicle and fleet services provider is right for your business.
Chevin Fleet Solutions Vehicle and Fleet Service Reviews
There are currently no reviews available for Chevin Fleet Solutions.
Chevin Fleet Solutions Vehicle and Fleet Services Plans, Packages & Prices
Chevin Fleet Solutions offers a fleet management service that includes:
Centralise your fleet management
Full visibility of asset data
Automate and streamline processes
Pre-configurated or custom forms
Eliminate paper-based processes
Mobile data collection
Workshop hub designed for technicians
Can be used by technicians in the workshop and field use
Set up notifications
Connect to the system via smartphones, tablets and laptops
Digitise paperwork and documentation
Manage assets
Fuel management
Fleet maintenance
Workshop management
Inventory management
DVSA earned recognition
Scalable solution
Integrate with third-party apps including GPS, telematics, fuel cards and financial services
Assistance in staying compliant
Create and view analytics including KPI tracking
Real-time and bespoke reporting
There is no pricing information available.
Note plans, packages and prices were all accurate at the time of publication but may have changed since then. Please check Chevin Fleet Solutions' website for the latest information.
Chevin Fleet Solutions Background
Chevin Fleet Solutions was founded in 1990 in the UK to develop software solutions that assist fleet management. They deliver cutting edge fleet technology and they were the first to develop a web-based fleet system. They claim to be a leading global provider of dedicated fleet management software and are an award-winning provider.
They provide solutions for organisations of every shape and size across the world in over 180 countries. They support the management of over two million vehicles and associated assets across the globe. They provide businesses with extensive experience and support in keeping their fleets moving, streamline their processes and improve their performance.
Chevin Fleet Solutions' FleetWave fleet management system is easy to use and flexible. The system can help businesses to monitor assets, lower emissions, increase utilisation, reduce costs, improve performance and automate processes. They also offer a wide range of third party integrations which includes apps such as GPS, telematics, fuel cards and financial services.
Switching To Chevin Fleet Solutions
If you want to learn more about Chevin Fleet Solutions' products or to purchase them you can complete their online form and one of their Sales Development Representatives will get in touch with you. Alternatively, you can call them on 01773 821992 or email sales@chevinfleet.co.uk.
Additional Business Services From Chevin Fleet Solutions
Chevin Fleet Solutions also offers FleetWave Forms which allows you to build electronic forms and collect data on the go and reduce paperwork.
Chevin Fleet Solutions Customer Service and Complaints
You can contact the Chevin Fleet Solutions customer service team on 01773 821992 for general enquiries or 01773 828822 for support on Monday-Friday 9am-5.30pm.
Chevin Fleet Solutions Contact
You can get in contact with Chevin Fleet Solutions by:
Completing their contact form
General enquiries call 01773 821992 (Monday-Friday 9am-5.30pm)
Support call 01773 828822 (Monday-Friday 9am-5.30pm)
Email sales@chevinfleet.co.uk
Post – The Old School House, Chapel Street, Belper, Derbyshire DE56 1AR
Website: https://www.chevinfleet.com/
Chevin Fleet Solutions Vehicle and Fleet Services Pros/Cons
Pros
A comprehensive system that can automate and streamline fleet management
Manage assets, workshops and inventory
Integrates with a range of third-party apps
Ability to create custom forms
Provides a variety of analytics and real-time reporting
Cons
Doesn't offer other fleet services such as vehicle tracking or cameras
No pricing information available
No customer reviews