Managing your vans effectively is probably essential to your business as you need to maximise the use of the vehicles and reduce costs. Van tracking software is designed to help businesses to locate their vehicles and monitor their usage so that they can use that wealth of information to improve their fleet effectiveness and drive efficiencies. Below we have explored the vehicle tracking providers that specifically offer van tracking.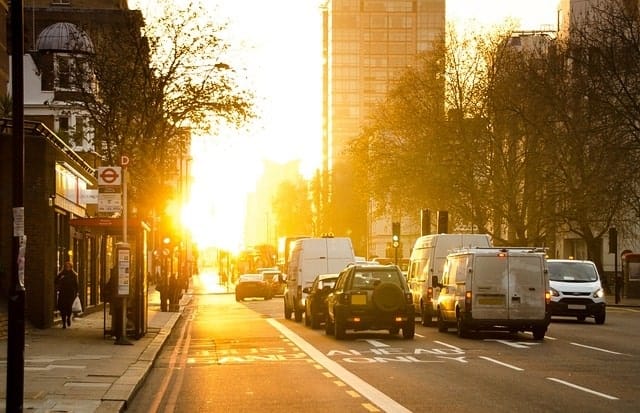 The table below gives a quick price comparison of the top UK providers for van tracking.
* The facts and figures included here come from each company's website and were accurate at the time of writing but may have since changed. Also, please keep in mind these may not be apples to apples comparisons as each provider offers different solutions. This guide should be used as a starting off point for more research on your part.
Below we profile each of the companies' services and features in a bit more detail.
Note companies are ranked in no particular order and this no way indicates one solution is better than another.
1. TRACKER

Some of the features and benefits of TRACKER's van tracking.
Vehicle tracking solutions
Available to business and individuals
Suitable for small businesses to large fleets
High visibility including in containers, underground and across Europe
Real-time updates
Journey playback
Traffic monitoring and route planning
Reporting suite
Partner with the police force
State they are the no.1 tracking solution provider
TRACKER is a telematics and vehicle tracking provider that caters for a variety of vehicles including cars, motorbikes, HGVs, LCVs, plant and construction equipment. They offer solutions to individuals and businesses from small companies to large fleets.
TRACKER offers unique vehicle tracking that allows them to find vehicles that have been hidden in containers or underground, or taken into Europe. Being able to track vehicle whereabouts is their primary objective and their secondary is to provide efficiency savings to businesses from the data that they collect, vehicle usage reports and journey playback. They offer real-time vehicle tracking and traffic information that can help route planning to avoid traffic delays.
2. Fleetsmart

Some of the features and benefits of Fleetsmart's van tracking.
Fleet management software provider
Incorporates vehicle tracking
Provides tailored solutions
Enables you to manage and track your fleet effectively
Real-time vehicle locations and updates
Promotes efficiency which can save money
Utilises Google maps
Provides journey playback
Detailed reporting facility
Offers demos and free trial
Fleetsmart is fleet and asset monitoring solutions provider who offers a flexible solution which can be tailored to suit your needs. They offer a solution which provides fleet management solutions that enable you to track your vehicles and assets which includes cars and vans.
Fleetsmart's vehicle tracking provides information on vehicle location, speed and status with both real-time information and review past journeys. Their GPS tracking facilities enable you to pinpoint within 5 meters accuracy. They use Google maps to allow you to see locations and plan routes. They also offer optional bolt-ons which include remote immobilisation and roaming so you can track your vehicles anywhere in the world.
3. Quartix

Some of the features and benefits of Quartix's van tracking.
Cloud-based vehicle tracking solutions
Real-time tracking
Works on any internet-connected device
Allows you to monitor vehicles on Google maps
Route analysis
Optimisation of vehicles
Daily activity reports
Detailed reports on driving styles
Customisable alerts
Provides driver planning tools
Quartix is a fleet management and vehicle tracking solution provider that offers a cloud-based system which can be accessed anywhere on any internet-connected device. They offer a variety of vehicle management tools and software that can help businesses to manage their fleets more effectively.
Quartix's vehicle tracking is designed to help you track vehicles in real-time, monitor their routes using Google maps and review past vehicle movements. Their reporting facility allows you to analyse reports, optimise vehicle performance and improve efficiency. They provide daily activity reports, customisable alerts and driver planning tools to enable you to best allocate work.
4. Pinpointers

Some of the features and benefits of Pinpointers' van tracking.
Vehicle tracking solutions
Suitable for cars, vans and trucks
Software is cloud-based so can be accessed from anywhere on any device
Real-time vehicle tracking
Historic journey data
Monitor driver behaviour
Manage driver timesheets
Highlights speeding violations
Real-time traffic updates
Detailed reporting facility
Pinpointers is a vehicle tracking provider whose systems are designed to meet the needs of cars, vans, trucks and fleets and they also offer a specialist coach product. Their software is cloud-based which means you can access your data from anywhere on any device.
Pinpointer's vehicle tracking provides real-time vehicle tracking as well as a wealth of historical journey details to allow you to review vehicle and driver performance through their detailed reporting facility. You can do more than just track your vehicles as it offers driver behaviour monitoring including highlighting any speeding violations, and it also provides real-time traffic updates to help with route planning.
5. RAM Tracking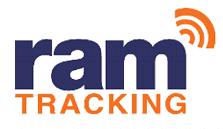 Some of the features and benefits of RAM Tracking's van tracking.
Specific van tracking solution
Helps manage employees and reduce costs
Improves efficiency and reduces admin time
Live and historic reporting
Automated reports
Automated email alerts
Provide roaming sim cards to increase coverage in rural areas
Flexible and fast installation
Free upgrades
Includes fleet management and telematics features
RAM Tracking is a vehicle tracking solutions provider whose system provides fleet management and telematics features to manage fleets and employees, improve efficiencies and reduce admin time. They offer a range of products designed for cars, vans, trucks and fleets.
RAM Tracking's van tracking has both real-time vehicle movements and historic reporting. Key features include automated reports, a range of automated email alerts such as out-of-hours ignition alerts and MOT reminders. Their systems are easy to install and they will arrange a convenient time for you. They provide roaming sim cards for vehicles that travel in rural or low signal areas and will upgrade the equipment as standard.
6. Kinesis

Some of the features and benefits of Kinesis' van tracking.
Vehicle telematics systems
Suitable for cars, vans and HGVs
Can be used for one vehicle or fleets
Can reduce fuel and maintenance costs
Real-time vehicle tracking
Historic journey data
View congestion to help plan routes
Reporting suite
Mobile app available
Can self-install
Kinesis is a vehicle telematics system provider whose system is designed to manage from 1 vehicle to a whole fleet and it is suitable for cars, vans and HGVs. Through their vehicle data and reporting, you can reduce your fuel and maintenance costs by making efficiencies and improving vehicle optimisation.
Kinesis' vehicle tracking gives you access to your vehicle data through your PC or on the move through the mobile app. Their software gives real-time vehicle locations, historic journey data, help identify congestion and plan best routes, comprehensive reporting capabilities to run reports speeding, idling and bad driving habits.
7. Scorpion Track
Some of the features and benefits of Scorpion Track's van tracking.
Business fleet management solutions
Designed for fleets of 5-5000 vehicles and is suitable for vans
Assists in increasing productivity
Can lower fuel costs and expenses
Helps optimise drivers and vehicles
Provides live maps and real-time updates
Monitor your drivers' behaviour
Create customised geofences
Allocate vehicle groups
Comprehensive reporting facilities
Scorpion Track is a supplier and manufacturer of vehicle security telematics systems for fleets from 5 to 5,000 vehicles and a variety of vehicle types including vans. They provide a fast installation service which minimises disruption to fleets.
Scorpion Track's vehicle tracking gives you access to live maps and real-time updates on your fleet that can help you in planning trips and allocating work to lower fuel costs and expenses. Through their reporting suite, you can monitor drivers' behaviour and run reports to help reduce administration. You can assign vehicle groups by depot, type or purpose, and create your own geofences to separate prohibited and allowed areas.
8. Asset Monitoring Solutions (AMS)

Some of the features and benefits of Asset Monitoring Solutions' van tracking.
Provides vehicle tracking solutions
Suitable for a variety of vehicles including vans
Tailored solutions
Choice of tracking devices
Can be used to maximise operational efficiency
Track vehicle location in real-time
Driver behaviour
More accurate arrival times
Bespoke reporting
Easy to use platform
Asset Monitoring Solutions is a vehicle tracking solutions provider that offers systems that are suitable for a wide variety of vehicles including cars, vans, motorbikes, lorries and plant machinery. They provide tailored solutions that can help businesses to maximise their operational efficiency.
Asset Monitoring Solutions provide vehicle tracking that allows you to monitor where your vehicles are with live tracking which can help you to better predict more accurate arrival times. Their software enables you to monitor driver behaviour and run bespoke reports through their ease to use platform that they have designed to have minimal mouse clicks.
Asset Monitoring Solutions website
9. Zubie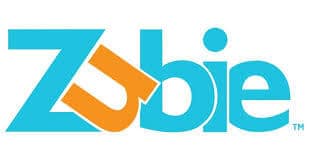 Some of the features and benefits of Zubie's van tracking.
GPS tracking system
Suitable for small to large fleets including vans
Provides real-time vehicle tracking
Cloud-based system that can be accessed by PC or smartphone
Historic journey information
Set up alerts
Review information on street level using Google maps
Simple to use software
Detailed reporting suite
Assists with sales reporting and tax returns
Zubie is a fleet management provider who offers a variety of solutions which includes GPS tracking, vehicle health and maintenance, driver performance and driver check-in. Their solutions are designed for a variety of industries and fleet sizes with a range of vehicles including vans.
Zubie's vehicle tracking uses GPS tracking systems and software that is cloud-based and can be accessed through their easy to use software interface on your PC or smartphone. You can track vehicle movements in real-time, review historical journey information, use street-level views with Google maps, set up alerts and utilise reporting facilities which are useful for sales reporting and tax filing.