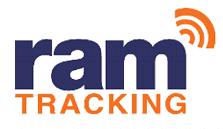 RAM Tracking is a fleet management provider that offers vehicle tracking and dashcams suitable for cars, vans and trucks, and fleet management software. Below we look at reviews for the company along with the services they offer, how much they cost and other key things you need to know to help you decide which vehicle and fleet services provider is right for your business.
RAM Tracking Vehicle and Fleet Service Reviews
Below we look at reviews for RAM Tracking from a variety of websites. Please keep in mind that these reviews are for all of RAM Tracking's services and so may not fully reflect their individual offerings.
RAM Tracking Vehicle and Fleet Services Plans, Packages & Prices
RAM Tracking offers fleet management and vehicle tracking service that includes:
Vehicle tracking for cars, fleets, lorry, trucks and HGVs
Accessed via the cloud via any device
Live tracking and map view of vehicle status
Historical data
Easy to read reports
30-minute installation at your convenience
Offers a range of affordable and easy to use dashcams
Fleet documentation storage
Schedule vehicle maintenance checks
Notification of accidents and breakdowns
Reminders of MOT, service, tax and lease renewals
Electronic submission of receipts and expense claims
Log mileage with photo capture
Proof of delivery using signature capture
There is no pricing information available.
Note plans, packages and prices were all accurate at the time of publication but may have changed since then. Please check RAM Tracking's website for the latest information.
RAM Tracking Background
RAM Tracking was established in 2004 and they develop in-house vehicle tracking systems and fleet management software as well as dashcams. They have installed over 105,000 GPS vehicle tracking devices for over 12,500 businesses.
They store customer data securely on their servers for a minimum of three and provide access to it online through their platform that can be used on any device at any time from anywhere. They provide vehicle tracking for cars, fleets, lorries, trucks and HGVs with live tracking and a map view of all vehicle statuses. They can install the devices within 30 minutes at your site at your convenience to minimise disruption to your fleet operations.
RAM Tracking also offer a choice of dashcams that they can also install for you. Their fleet management software, RAM Assist, is an app that provides document storage, schedules maintenance, manages accidents and breakdowns, provides reminders of MOTs, servicing, tax and lease renewals, manages receipts and expense submissions, logs mileage, and collects proof of delivery.
Switching To RAM Tracking
If you want to purchase one of RAM Tracking's products you can call them on 0330 100 3622 or request a quote through their website by providing a few details about your company.
Additional Business Services From RAM Tracking
RAM Tracking offers a range of fleet services for a variety of vehicles and dashcams suitable for commercial vehicles, live streaming and Direct Vision Standard.
RAM Tracking Customer Service and Complaints
You can contact the RAM Tracking customer service team on 0330 100 3622.
RAM Tracking Contact
You can get in contact with RAM Tracking by:
Completing their contact form
Call 0330 100 3622
Live chat on their website
Post – First Floor, Nelson House, George Mann Road, Quayside, Leeds LS10 1DJ
Website: https://www.ramtracking.com/
RAM Tracking Vehicle and Fleet Services Pros/Cons
Pros
Offers a range of fleet management solutions including vehicle management, tracking and dashcams
Accessible system from any device
Quick installation at your convenience
Captures receipts and expense claims
Positive customer reviews
Cons
No pricing information available
Doesn't include assets tracking