Protecting your vehicles and getting the most from them is a key priority for most businesses with trucks as they are a key element of their business operations.
Truck tracking solutions can offer the security of being able to track vehicles if stolen but also so much more. Truck tracking can offer a wealth of information from locating vehicles through to assistance in optimising your fleet and increasing efficiency. We have explored below which providers clearly offer truck tracking as part of their vehicle tracking.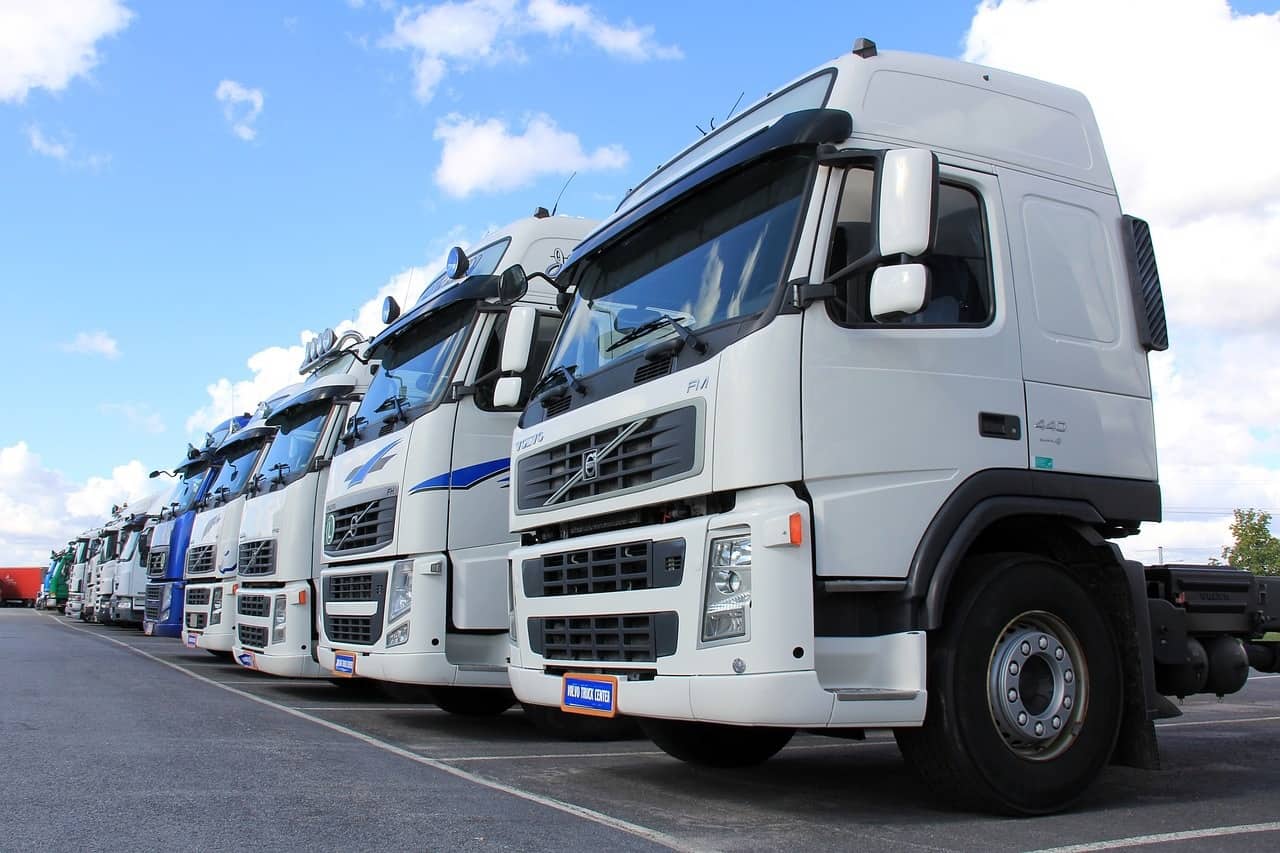 The table below gives a quick price comparison of the top UK providers for truck tracking.
* The facts and figures included here come from each company's website and were accurate at the time of writing (September 2019) but may have since changed. Also, please keep in mind these may not be apples to apples comparisons as each provider offers different solutions. This guide should be used as a starting off point for more research on your part.
Below we profile each of the companies' services and features in a bit more detail.
Note companies are ranked in no particular order and this no way indicates one solution is better than another.
1. TRACKER

Some of the features and benefits of TRACKER's truck tracking.
Vehicle tracking solutions suitable for trucks
Available for individuals and businesses
Designed for small to large fleets
Suitable for cars to construction machinery
Advanced tracking facilities
Real-time vehicle locations
Playback journeys
Monitor traffic and plan routes
Comprehensive reporting suite
Claims that they are no.1 UK tracking solution provider
TRACKER provides a range of vehicle tracking and telematics solutions that are designed for individual vehicles through to large fleets which can comprise of a variety of vehicles such as cars, HGVs, LCVs, motorbikes, plant and construction equipment.
TRACKER's vehicle tracking offers advanced tracking capabilities which means that they can locate vehicles that are in containers, underground or have been taken into Europe. They provide real-time vehicle tracking as well as being able to playback journeys, monitor traffic and plan routes. You can interrogate the data in their reporting suite to discover patterns and how to improve efficiencies.
2. Quartix

Some of the features and benefits of Quartix's truck tracking.
Vehicle tracking designed for a variety of vehicles including trucks
Cloud-based software
Can be accessed from any device
Real-time location tracking
Uses Google maps
Analysis of daily activity
Unauthorised moves alerts
Provides driving styles reports
Assistance in driver planning tools
Creates daily vehicle logs
Quartix is a fleet management business who offers a variety of vehicle management tools and software that includes vehicle tracking to help you manage your fleets more effectively. Their software is designed to be used by a variety of vehicles including trucks.
Quartix's vehicle tracking software is cloud-based and can be accessed from anywhere on any internet-connected device. Their vehicle tracking uses Google maps to track vehicles in real-time and to monitor vehicle movements. Their reporting facilities enable you to access daily logs and analyse activity such as unauthorised moves and it can help in improving driving styles. Their software also provides driver planning tools.
3. Pinpointers

Some of the features and benefits of Pinpointers' truck tracking.
Cloud-based vehicle tracking
Suitable for cars, vans and trucks
Real-time location tracking
Historical journey information
Monitor driver behaviour
Real-time traffic updates
Detailed reporting facilities
Track road speed violations
Set entry and exit zones
Produce driver timesheets
Pinpointers provides a range of tracking solutions for a variety of vehicles including cars, vans and trucks as well as a specialist product for coaches. They offer tracking devices and software that is cloud-based which enables you to access the software from anywhere on any device.
Pinpointers' vehicle tracking provides real-time vehicle locations for fleets and you can also access historical journey information to allow you to review driver activity and behaviour. It gives real-time traffic updates and can help produce driver timesheets. Their detailed reporting facilities allow you access to a wealth of information including road speed violations, monitor entry and exit zones, and analyse driver activity.
4. RAM Tracking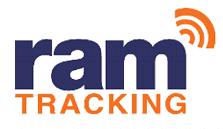 Some of the features and benefits of RAM Tracking's truck tracking.
Specific truck tracking product
Suitable for 1 lorry to a fleet
Track vehicles wherever they are
Monitor fuel usage
Save time and money
Suitable for a wide variety of businesses
Documents drivers' efficiency and behaviour
Freight tracking services
Backup invoices
Helps to evidence work for compliance reasons
RAM Tracking is vehicle telematics provider offering a variety of software and hardware such as vehicle tracking, dash cameras and fleet management software. Their software is cloud-based and can be accessed through any internet-connected device. They offer specific tracking solutions tailored for different fleet types.
RAM Tracking's truck tracking is suited to single lorries or fleets to track real-time locations and review journey history. It is designed to help businesses to save time and money through monitoring fuel usage, track freight, monitor driver efficiency and behaviour to reduce administration and highlight waste. The software can also backup your invoices to track fleet expenditure and evidence your compliance.
5. Kinesis

Some of the features and benefits of Kinesis' truck tracking.
Telematic solutions
Suitable for cars, vans and HGVs
Can be used in a single vehicle or for fleets
Can help reduce fuel and maintenance costs
Real-time tracking and historic journey information
Route planning with traffic congestion monitoring
Track idling and improve efficiency
Comprehensive reporting
Offers self-install
Mobile app
Kinesis is a vehicle telematics systems provider that offers software and hardware that is designed to help businesses track and manage their vehicles. Their solutions are suitable for single vehicles to large fleets and can be used on cars, vans and HGVs.
Kinesis' vehicle tracking allows you access to real-time vehicle locations and historical journey information. Their software can help you to reduce fuel and maintenance costs by having greater insight into your fleet and driver behaviour as well as assistance with route planning through congestion monitoring. Their comprehensive reports can help with administration and monitoring fleet usage to improve efficiency.
6. Scorpion Track
Some of the features and benefits of Scorpion Track's truck tracking.
Provides intelligent fleet solutions
Assists in optimising drivers and vehicles
Can reduce your expenses
Lower fuel costs
Improve productivity
Provides real-time updates and live maps
Can assign vehicles to groups
Monitor driver behaviour
Set geofences
Produce a variety of reports
Scorpion Track manufactures and supplies vehicle security telematics systems that are designed for fleets that are from 5 vehicles to 5,000. They provide intelligent fleet solutions that can optimise drivers and vehicles which includes trucks.
Scorpion Track's vehicle tracking gives you insight into your vehicles through live maps and real-time updates. Through the wealth of information provided, you can reduce your overheads including expenses and fuel costs which can reduce administration and increase productivity. Their features include assigning vehicles to groups to aid monitoring as you can filter by depot, type and purpose, setting geofences and detailed reporting. Their customisable reports are intuitive and can be viewed online or downloaded.
7. Asset Monitoring Solutions (AMS)

Some of the features and benefits of Asset Monitoring Solutions' truck tracking.
Offers a range of vehicle tracking solutions
Suitable for a variety of vehicles including trucks
Simple to use software
Tailored solutions
Offers a choice of tracking devices
Monitor vehicle locations
Aids operational efficiency
Can monitor driver behaviour
Assists with providing more accurate arrival times
Provides bespoke reporting facility
Asset Monitoring Solutions is a fleet management software and hardware provider whose product range includes a variety of vehicle tracking solutions. They offer customisable and tailored solutions with a choice of tracking devices and simple to use software which has minimal mouse clicks.
Asset Monitoring Solutions' vehicle tracking is suitable for cars, vans, motorbikes, lorries and plant machinery. It provides real-time tracking information and driver behaviour monitoring which can maximise your operational efficiency and assist with providing more accurate arrival times. They provide a bespoke reporting facility which allows you to run reports and analyse your fleet data.
Asset Monitoring Solutions website
8. Masternaut

Some of the features and benefits of Masternaut's truck tracking.
Vehicle tracking solutions for businesses
Developed by their in-house teams
Have full visibility of your fleet
Manage your fleet more effectively
Better utilise your assets
Real-time vehicle locations
Robust and reliable tracking devices
Monitor activity online
Assists in providing more exact arrival times
Reporting facilities
Masternaut is a vehicle tracking and telematics provider that offers fleet tracking and management tools to businesses to help improve and optimise your fleet and manage it more effectively through efficient fleet management. Their software and hardware are suited to a variety of vehicles including trucks.
Masternaut's vehicle tracking is developed in-house and they provide robust and reliable tracking devices which allow you to track your vehicles in real-time online. Their management tools offer business insights through reporting facilities, timesheet production and vehicle management. Through full visibility of your vehicles you can better plan and provide exact arrival times as well as monitor fuel usage and vehicle utilisation.
9. Zubie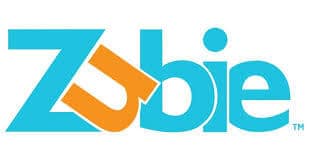 Some of the features and benefits of Zubie's truck tracking.
GPS vehicle tracking systems
Simple to use and install
Suitable for small to large fleets
Real-time vehicle locations
Cloud-based so available through any device
Journey history information
Set alerts
Uses street-level Google maps
Reporting suite
Can help with tax filing
Zubie provides fleet management solutions which include powerful tools such as GPS vehicle tracking, vehicle health and maintenance, driver performance and driver check-in. Their solutions are designed to meet the needs of small to large fleets including trucks.
Zubie's vehicle tracking uses GPS to provide simple to use real-time vehicle tracking and is easy to install. They utilise street-level Google maps to drill down to more detailed views and cloud-based software so you can access it anywhere on any device. You can also view historical journey information, set alerts, analyse data through the reporting suite to help make fleets more efficient and assist with tax filing.
10. Lyxt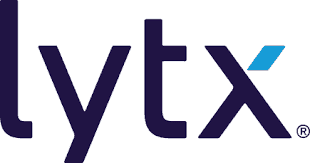 Some of the features and benefits of Lyxt's truck tracking.
Provides GPS telematics solutions
Offers complete fleet management solution
Maximise productivity and efficiency
Real-time vehicle tracking
Allows you to locate, track and manage vehicles
Replay journeys
Can integrate video dash cams
Can store 100 driving hours
Assists with an estimated time of arrival
Helps to find the closest vehicle to a location
Lyxt claims to be a leading fleet and compliance management solution provider who offer a range of fleet management solutions. They offer solutions to UK businesses with fleets of 30 to over 500 vehicles in a variety of industries and vehicles including trucks.
Lyxt's vehicle tracking provides GPS telematics that gives real-time vehicle statuses so that you can locate, track and manage your vehicles more effectively. They aim to help businesses manage their fleets to maximise productivity and efficiency. Their features include journey replay, integrated video, storage of 100 driving hours, can assist in the estimated time of arrival and closest vehicle to the location.
FAQ
Can you legally track a company vehicle?
There are no dedicated vehicle tracking laws in the UK. However, it's essential to abide by what the law says about surveillance and using GPS tracking devices to carry it out.
In the UK, two laws affect the use of data gathered from any tracking device.
The first is the Data Protection Act (DPA) which governs the potential misuse of personal information, stipulating that employees are entitled to know what information employers are holding about them.
The second is the Human Rights Act (HRA) which is in place to protect the individual's right to private and family life – including employees. This is particularly important when it comes to vehicle GPS tracking.
If, for example, an employee uses a vehicle that is tracked outside of working hours, they must be able to switch off the tracking to protect their privacy. This ensures the vehicle tracking device is only in place to track employees during work hours.
The information that tracking systems can gather about employees is considered personal data. For this reason, the data must also be dealt with following the General Data Protection Regulation (GDPR).
Some conditions govern whether or not it's legal to use GPS vehicle tracking systems to track your employees:
1) Employees must know when they're being tracked
2) Employees must have previously given consent to being tracked
3) Employees are only tracked during working hours.
The data that vehicle tracking devices collect relates to the performance and identity of drivers. This can cause issues around privacy to come up.
If you plan to use vehicle trackers on your business vehicles, it's crucial to fully understand how these laws affect vehicle tracking and the use of the data collected.
Which is the best vehicle tracking system?
Most vehicle tracking technology relies on Global Positioning Satellite (GPS) or Very High Frequency (VHF) radio signals. Each type of system has different advantages and drawbacks.
Generally, GPS is the most popular option as it offers added functionality and more tracking data through an app or website. For instance, you can find out where the car is parked or calculate business mileage.
VHF offers more robust tracking as the vehicle can be tracked wherever, even if it's in an underground car park or a secluded shipping container.
One of the best company vehicle tracking system providers is the aptly named Tracker. Tracker combines GPS and VHF technology in hybrid tracking devices for added reliability and coverage. Although expensive, Tracker is the preferred device for company car and fleet vehicle trackers.
How much does a truck tracker cost?
There's a huge variety of truck trackers out there available at different price points. Depending on your needs and the level of insurance you require, there are systems designed to fit most drivers' requirements for as little as £50.
More expensive options like Tracker cost considerably more, averaging around £700. There are also other things to consider, like the installation cost and whether the tracker needs a SIM card to operate.
However, the up-front costs are easily offset by the peace of mind these devices provide. In addition, knowing where your business vehicles are acts as insurance if they're stolen or damaged.
Do trackers reduce insurance?
Installing a tracking device on company vehicles can help you save significant amounts on car insurance.
With a tracking system in place, insurance companies are more likely to offer reduced premiums and discounts on insurance due to the additional security they provide and reduced risk to the insurance provider.
Moreover, if the tracking solution leads to a stolen vehicle being found, it's possible for insurance providers to recover some of the claim costs – meaning they won't have to pay out in full.
What are the benefits of using lorry management software?
There are many benefits to using fleet tracking software for your business. First of all, you can ensure driver safety with a solution that offers real-time alerts with surrounding vehicle tracking to pinpoint dangerous driving behaviour.
Fleet managers can benefit from real-time updates and insights about where their drivers are, employee behaviour, and estimated arrival/delivery time. All of this provides a deeper understanding of what's happening in the field.
Fleet management software also provides detailed, custom reports to help you turn data into actionable insights. It's not just about knowing the vehicle's location; vehicle trackers can also help identify areas for improvement to streamline business processes.
Can I save on fuel costs with lorry tracking?
An effective GPS vehicle tracker provides insight into fuel consumption. For instance, vehicle tracking data reports can distinguish necessary and wasteful idling to help you identify problems with fuel efficiency. In the long run, this could lead to reduced fuel costs and increased profit for your business.