Below we profile 6 cheap fleet management & vehicle tracking systems for UK small businesses.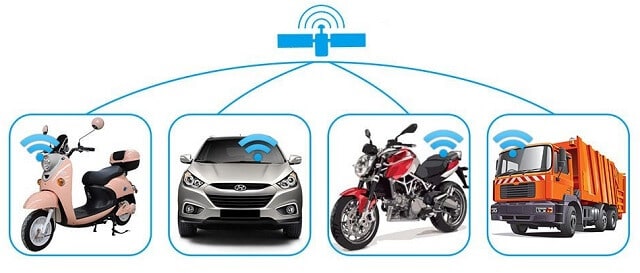 1. TomTom Telematics
Price: 3 months free trial for WEBFLEET LITE.
Features:
Real-time track & trace
Detailed trip reports
Reliable mileage registration
Identify nearest driver for a new assignment
Vehicle tracing remembers every movement of every vehicle in your fleet for up to 90 days
Receive instant alerts when vehicle enters or leaves a designated area
Generate reliable, easy-to-understand reports on trip data
Get precise, mapped location of both parked and moving vehicles
Configure service, productivity and fuel indicators to your needs
3 months free trial
2. Tracker
Price: £249+ (inc. VAT & Installation) and £149.00 per year subscription.
Features:
VHF and GPS car tracking devices
Works if the car battery gets disconnected
Some models will track in Europe
Some models offer access to TRACKER Touch app
Some models have motion sensor
Some models offer access to My TRACKER
Long battery life with up to 5 years standby
Can be installed easily in vehicles or hired assets
Offers high tech tracking that is not affected by signal jammers
Nationwide support from the UK police force
3. Fleetsmart
Price: From £11.95 per month
Features:
Free Setup
1 Minute Tracking Updates
Google Maps Premier
Emailed & Excel reports
Speeding & Idling Alerts
5m Accuracy
European Tracking (optional add-on)
Remote immobilisation
Full lifetime Warranty
Flexible Volume Discounts
4. Quartix
Price: From £13.90 per month
Features:
Free app
Excel reports
Online timesheets
Emailed timesheets
Google Maps
Streetview & traffic
Route map – a clear, colour-coded trace of the route taken between stops
Daily vehicle tracking logs
Custom Location Names and Job References
Clear, colour-coded journey reports
5. Pinpointers
Price: From £13.99 per month to rent or £149 + £8.99 per month to buy.
Features:
'Fast-Track' Real-Time Tracking.
Vehicle Journey History
Arrival/Departure Details
Route Optimisation
Vehicle Odometer Readings
Real-Time Alerting
Harsh Acceleration, Breaking Cornering Incidents
Distance & Time Spent Travelling
Journey Costs
Idling Times & Locations
6. Crystal Ball
Price: From £13 per month
Features:
Custom Dashboard
Comprehensive Reporting Suite
Bespoke Alarms & Alerts
Share Functionality
Geosearch & Geofences
Journey Playback
Driver Behaviour (add-on)
Remote Immobilisation (add-on)
Fuel Card Integration (add-on)
Asset Management (add-on)