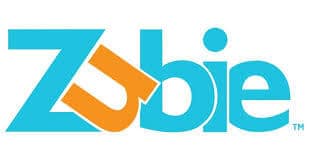 Zubie offers fleet management solutions that are easy to install and provide vehicle tracking, maintenance and driver safety features. Below we look at reviews for the company along with the services they offer, how much they cost and other key things you need to know to help you decide which vehicle and fleet services provider is right for your business.
Zubie Vehicle and Fleet Service Reviews
Below we look at reviews for Zubie from a variety of websites. Please keep in mind that these reviews are for all of Zubie's services and so may not fully reflect their individual offerings.
Zubie Vehicle and Fleet Services Plans, Packages & Prices
Zubie offers fleet management and vehicle tracking service that includes:
Easy to install device
Live vehicle tracking and map
Find the closest driver
View and store trip history
Geofences and alerts
Vehicle and driver metrics
Maintenance tracking and smart maintenance
Driver safety
Monitor engine diagnostics
Low fuel and battery alerts
Estimate repair costs
Track OEM service reminders
Schedule maintenance from any device
Make payments and view invoice history
Reporting with weekly or monthly reports
Flag unsafe behaviours including speed alerts
Reduce fuel consumption
Compare driver performance scores
Open API
Customer support levels by email and chat with phone support on some plans
Option to include dashcams
30-day trial with free return of equipment
They offer a choice of plans with the option of one, two or three year contracts which include:
Light – from $15 per month for Easy GPS Tracking
Standard – from $18 per month for Driver + Vehicle Performance
Premium – from $22 per month for Comprehensive Fleet Management
Note plans, packages and prices were all accurate at the time of publication but may have changed since then. Please check Zubie's website for the latest information.
Zubie Background
Zubie was founded in 2012 in America by a partnership with a focus on connected car applications from which it has grown and expanded into a custom telematics and data services provider. They provide services for fleets of all sizes, insurance carriers, automotive dealers and manufacturers, and service centres.
They provide a powerful suite of fleet management tools for businesses that include GPS tracking, vehicle health, vehicle maintenance, driver performance and driver check-in. They provide an easy to install device and their fleet management tools can protect your vehicles and optimise your fleet. They offer an open API that can allow you to link to outside apps.
Zubie fleet management software features live vehicle tracking, geofences and reporting with weekly or monthly reports. They offer driver safety tools which include the ability to monitor engine diagnostics, low fuel and battery alerts, track OEM service reminders and schedule maintenance from any device. They also can flag unsafe behaviours including speed alerts and you can compare driver performance scores.
Switching To Zubie
If you want to purchase Zubie's Fleet Connect software you can complete their online form to get a quote, request a demo or a free trial of their software. Alternatively, you can call them on (844) 733 9249.
Additional Business Services From Zubie
Zubie offers a range of services which include:
Dashcams
Vehicle health
Smart maintenance
Driver performance
Zubie Customer Service and Complaints
You can contact the Zubie customer service team on (844) 998 1085 or visit the Zubie Help Center.
Zubie Contact
You can get in contact with Zubie by:
Website:  https://zubie.com/
Zubie Vehicle and Fleet Services Pros/Cons
Pros
Offers a choice of plan levels from basic tracking to more comprehensive fleet management
Managing vehicle maintenance
Monitor vehicle health
Track driver behaviour
Offers a 30-day trial with free return of equipment
Cons
American based business with no UK based support
Includes features for servicing and pricing that might not be suitable in the UK
Very mixed customer reviews