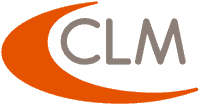 CLM offers fleet services through an outsourcing solution that is tailored to meet the needs of their clients and run their fleets more cost-effectively and efficiently. Below we look at reviews for the company along with the services they offer, how much they cost and other key things you need to know to help you decide which vehicle and fleet services provider is right for your business.
CLM Vehicle and Fleet Service Reviews
Below we look at reviews for CLM from a variety of websites. Please keep in mind that these reviews are for all of CLM's services and so may not fully reflect their individual offerings.
CLM Vehicle and Fleet Services Plans, Packages & Prices
CLM offers a fleet management service that includes:
Outsourced fleet management support
Tailored solutions
Run fleets more cost-effectively
Fleet strategy and policy advice
Maintenance management
Fleet admin
Experienced advisors
Driver management
Short and medium-term rental services
Vehicle funding
Vehicle ordering, deliveries and collections
Vehicle logistics
Grey fleet management services
There is no pricing information available.
Note plans, packages and prices were all accurate at the time of publication but may have changed since then. Please check CLM's website for the latest information.
CLM Background
CLM has over 30 years of experience in delivering outsourced fleet management services for cars and commercial vehicles on behalf of its clients. They are part of the Maxxis Group of companies that deliver asset funding and management solutions. They are fleet management specialists that have a team of experienced advisors that can assist businesses in running their fleets more cost-effectively and efficiently.
They provide their clients with measurable results that deliver cost savings through their competitive tendering and pay as you go maintenance solutions. They provide bespoke and flexible services to their customers which can help them to shape their fleet strategy and policies to drive down costs.
CLM's fleet management services include maintenance management, fleet admin, driver management, vehicle logistics and grey fleet management services. They also assist businesses with vehicle financing and purchasing which includes short and medium-term rental services as well as vehicle ordering, deliveries and collections.
Switching To CLM
If you are interested in CLM's fleet management services you can request a call back by completing their online form for an impartial consultation to discuss your fleet management options. Alternatively, you can call 01908 210100 to discuss your needs.
Additional Business Services From CLM
CLM doesn't currently offer any other services to businesses.
CLM Customer Service and Complaints
You can contact the CLM customer service team on 01908 210100.
CLM Contact
You can get in contact with CLM by:
Website: https://www.clm.co.uk/
CLM Vehicle and Fleet Services Pros/Cons
Pros
Offers a comprehensive outsourced solution
Tailored solutions to meet each client needs
Assistance in vehicle purchasing, leasing and rentals
Assistance in creating fleet strategy and policy
Support in driver management
Cons
Only offers an outsourcing solution
No pricing information
A low number of customer reviews with an average rating