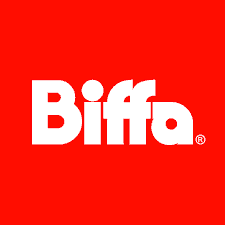 Biffa is a business waste and recycling service provider that caters for businesses of all sizes across the UK. Below we look at reviews for the company along with the services they offer, how much they cost and other key things you need to know to help you decide which commercial waste provider is right for your business.
Biffa Commercial Waste Reviews
Below we look at reviews for Biffa from a variety of websites. Please keep in mind that these reviews are for all of Biffa's services and so may not fully reflect their business offerings.
Biffa Commercial Waste and Payment Services Plans, Packages & Prices
Biffa Commercial Waste services include:
Offers a range of waste collection and recycling services
Provides 95% UK postcode coverage
Assistance in meeting legal waste requirements
Free, no-obligation waste management system audit to help maximise efficiencies
Comprehensive waste management solutions
Provides opportunities to divert waste from landfill
Waste collection and responsible disposal of it
Online CustomerZone to schedule collections, pay bills and more
Commercial general waste collection
Dry mixed recycling collections
Commercial food waste collection
Man and a van removal service
Skip hire
24/7 emergency waste clearance
Hazardous waste
Clinical waste
Asbestos removal
Fully licensed and accredited waste carrier
There are no prices available on their website, you need to complete a quote to get price information tailored to your circumstances.
Note plans, packages and prices were all accurate at the time of publication (August 2021) but may have changed since then. Please check Biffa's website for the latest information.
Biffa Background
Biffa was founded in 1912 and they have over a century of experience in delivering waste management solutions to businesses and households across the UK. They have 95% postcode coverage of the UK with a network of depots positioned around the UK supporting their delivery which includes 30 facilities and 70 industrial and commercial depots.
They claim to be the UK's no.1 business waste management services provider offering commercial waste collection services. They are a fully licensed and accredited waste carrier. They provide reliable and cost-effective business waste collection services which include general commercial waste, dry mixed recycling, commercial food waste, hazardous waste, clinical waste and asbestos removal. They also offer a man and a van removal service, skip hire and 24/7 emergency waste clearance.
Biffa caters for a wide range of industries including construction, hospitality, manufacturing, public sector, retail and more from business start-ups to large multi-national organisations.
Switching With Biffa
If you want to switch commercial waste providers to Biffa, you can get a quote and buy a waste contract online using their online form.
Additional Business Services From Biffa
Biffa only offers waste collection services to businesses and households as well as waste processing services.
Biffa Customer Service and Complaints
You can contact Biffa's customer services team on 0800 601 601.
If you want to make a complaint you can contact Biffa on 0800 601 601 or email services@biffa.co.uk with your business name, postcode and a few details about what has happened.
Biffa Contact
You can get in contact with Biffa by:
Calling 0800 601 601
Email services@biffa.co.uk
Post – Coronation Road, Cressex, High Wycombe, Buckinghamshire HP12 3TZ
Website: https://www.biffa.co.uk/
Biffa Commercial Waste Pros/Cons
Pros
Highly experienced having operated for over a century
Support with meeting legislation and diverting waste from landfill
Provides a wide range of waste management collection services
Has 95% UK postcode coverage
Provides emergency, hazardous and clinical waste collections
Cons
No pricing information is available
A high proportion of negative customer reviews