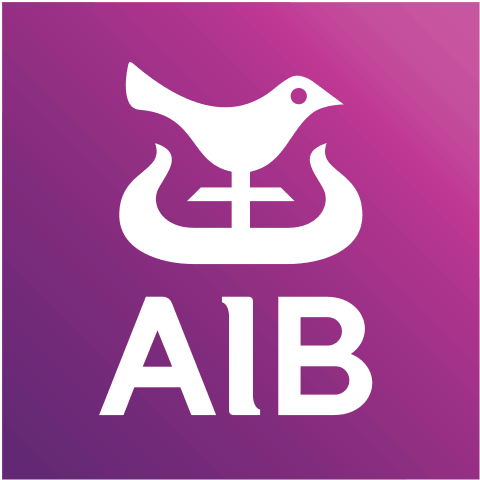 Allied Irish Bank is a banking provider that offers a wide range of business finance products which includes a business current account. Below we look at reviews for the company along with the plans they offer, how much they cost and other key things you need to know to help you decide which business bank account provider is right for your business.
Allied Irish Bank Reviews
Below we look at reviews for Allied Irish Bank from a variety of websites. Please keep in mind that these reviews are for all of Allied Irish Bank's services and so may not fully reflect their business offerings.
Allied Irish Bank Business Current Account Plans, Packages & Prices
Allied Irish Bank currently offers a business current account that provides:
Flexible access with online account management
Receive payments electronically or by cheque
Business debit card that allows purchases across the world
Cash withdraws of up to £500 per day from cash machines
Pay in cash at their branches
Overdraft facility is available subject to meeting criteria
The account has a range of charges which includes:
Account charge – £10 per quarter
Automated withdrawals charge – £0.55
Cheque credit charge – £0.30
Automated lodgements and credits – £0.35
Note plans, packages and prices were all accurate at the time of publication but may have changed since then. Please check Allied Irish Bank' website for the latest information.
Allied Irish Bank Background
Allied Irish Bank is a financial services provider that operates in the Republic of Ireland and the UK as part of a group. They offer a wide range of personal, business and corporate finance products which include bank accounts, loan products, asset finance, invoice finance and merchant services.
They are one of the largest banks in Ireland which is majority owned by the Irish Government since late 2010 when the bank was in effect nationalised when it was bailed out by the government.
Allied Irish Bank (GB) is part of the Allied Irish Bank Group. In the UK, they are not one of the leading banks, but they operate a small branch network with branches in the main UK cities. Many branches also contain a business centre to support their business customers.
Switching To Allied Irish Bank
Allied Irish Bank is part of the Current Account Switch Guarantee which means that switching to them will take place within seven working days.
If you want to switch to them, you should visit one of their Business Centre or phone them on 0345 034 3253 (lines are open Monday to Friday 9am – 5pm). They may require two forms of identification and for you to sign the application.
Additional Business Services From Allied Irish Bank
Allied Irish Bank also offers a wide range of business finance products which include:
merchant services
finance and loan products
savings and deposits.
Allied Irish Bank Business Service Availability
Allied Irish Bank doesn't publish any eligibility criteria for their business current account but there are criteria for their business debit cards and credit cards.
Allied Irish Bank Business Customer Service and Complaints
Allied Irish Bank Customer Service Team is available on 0345 600 5204 Monday-Friday 9am – 5pm.
Allied Irish Bank Business Contact
You can get in contact with Allied Irish Bank by:
Call 0345 600 5204 (Monday-Friday 9am – 5pm)
Automated telephone service (24/7)
Post – Head Office, St Helen's, 1 Undershaft, London EC3A 8AB
Website: https://aibgb.co.uk/our-products/business-current-accounts
Allied Irish Bank Business Services Pros/Cons
Pros
Flexible account access
Variable interest rates
Debit card allowing purchases across the world
Has a network of branches
Cons
There are not many business centre branches in the UK
Call centre operates during weekday business hours only
There are very few customer reviews available for them