Managing your businesses staff expenses can be complicated and onerous which is why a prepaid company expense card could help. Expense cards can be issued to individuals and some allow them to be used abroad.
Many providers offer the facility to track expenditure in real-time, automatically load funds and allow you to export data or they connect to your accounting software. This increased visibility and accountability can help businesses to better control expenses. There are several prepaid expense card providers which we have explored below.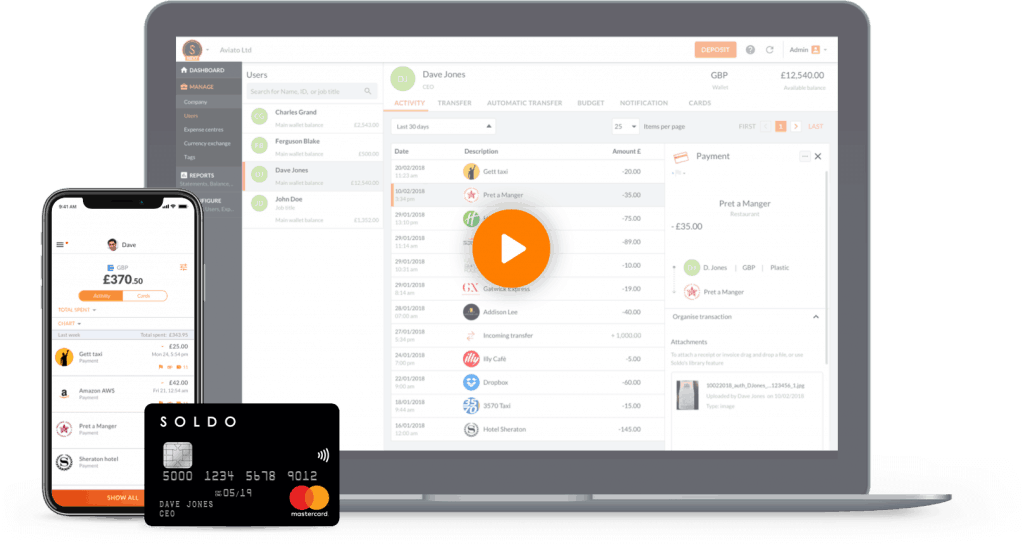 The table below gives a quick price comparison of the top UK providers for prepaid company expense cards.
* The facts and figures included here come from each company's website and were accurate at the time of writing but may have since changed. Also, please keep in mind these may not be apples to apples comparisons as each provider offers different solutions. This guide should be used as a starting off point for more research on your part.
Below we profile each of the companies' services and features in a bit more detail.
Note companies are ranked in no particular order and this no way indicates one solution is better than another.
1. Pleo

Some of the features and benefits of Pleo's prepaid company expense cards.
Offers smart company credit cards
Automated expense reports
Simplifies company spending
Set limits for each staff member
Import receipts on their app
Real-time visibility and notifications
Integrates with accounting tools
Instantly disable and enable cards
Automatically categorise purchases
Offers three plans
Pleo is a specialist company credit card provider that enables businesses to manage and track expenses more successfully. They offer Mastercards that allow employees to make purchases without having to spend their own money and it gives employers control and visibility of expenditure.
Pleo offers three plans – Essential providing the core features, Pro which is for growing teams and enhanced product features, and Premium which is designed for larger teams and offers a dedicated account manager. Their cards allow you to set individual limits per employee and their app allows employees to import receipts on the go. It integrates with accounting tools to allow you to export data.
2. Payhawk

Some of the features and benefits of Payhawk's prepaid company expense cards.
Payhawk physical Visa Commercial Debit and Credit cards
Virtual Payhawk Visa Commercial Debit and Credit cards
One click card issuance and card freezing
Up to 6x better exchange rates than banks
EUR and GBP accounts
Google & Apple Pay
Daily and Single transaction limits
Manage spend policies and shared limits for multiple cards
Mobile app for cardholders
Automatic creation of expenses in real-time after every payment
Payhawk provides company expense cards and payment management solutions to businesses that enable them to manage expenses, manage invoices, monitor subscriptions, reimburse employees and make bill payments. They provide a system that can integrate with your accounting or ERP software.
Payhawk offers corporate Visa cards that have built-in spending rules and automatically collect receipts. They charge a monthly account fee starting at £199 per month plus a monthly card fee of £9 per card. Their cards and software make it easier to manage your business expenses as it chases receipts and manages everything in a single platform as well as allowing you to use your cards internationally.
3. Soldo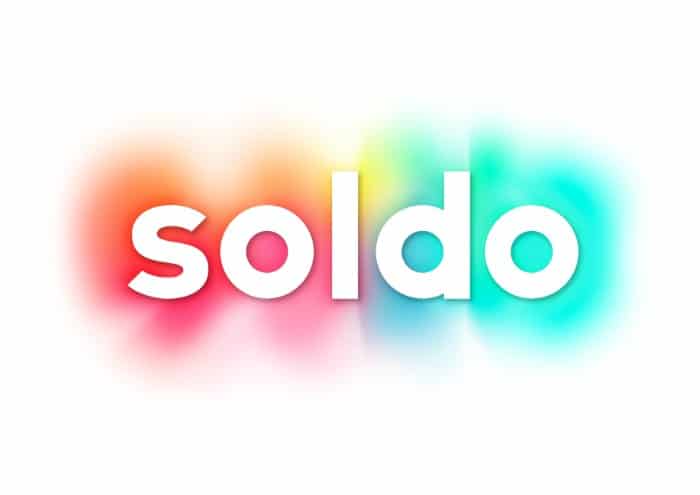 Some of the features and benefits of Soldo's prepaid company expense cards.
Prepaid Mastercard
Helps you with managing expenses
Allows you to control spending
Automatically send funds to cards
Empower employees
Real-time tracking
Simplified reporting
Export to any accounting system
Employee mobile app
Employer web console
Soldo is a specialist provider of pre-paid business expense cards which are Mastercard. They have designed their cards to simplify reporting, provide real-time tracking and manage staff expenses effectively through recording all purchases and allowing you to export the information directly into any accounting system.
Soldo offers three types of products – Pro which offers the core card features, Premium which provides advanced controls, functionality and reporting, and Enterprise which is designed for those requiring more than 30 cards and it offers more advance integrations and dedicated support. They provide employers with a web console and employees a mobile app to help everyone to keep track of transactions and balances.
4. Tide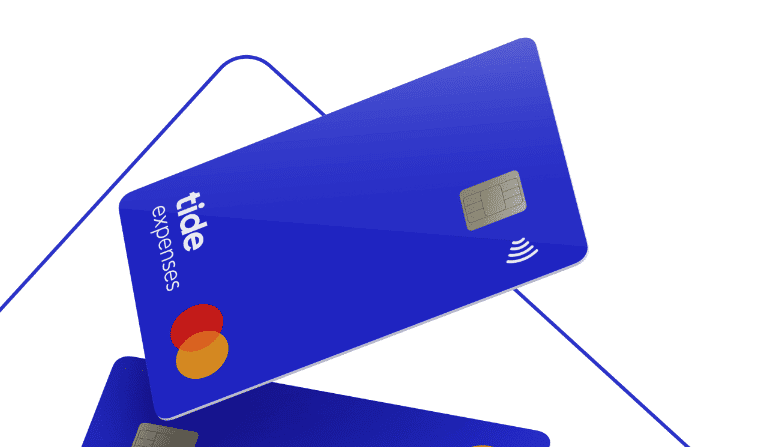 Order a Tide Expense Card for up to 50 people
Set individual spend limits per card
No more expense claims
See all transactions itemised
Freeze and cancel cards
Change or remove limits in an instant
Scan and upload receipts
Simplify your business accounting
Set spending limits on your company expense cards
The Tide Expense Card comes from leading Challenger bank Tide. It offers a whole range of options to help running you business easier. The main thing is it allows you to give each of your employees a card so they can make payments without bothering you, yet you retail complete control.
5. Wallester

Some of the features and benefits of Wallester are:
Instant virtual card issuance
Physical card express delivery
Individual spending limits
Perfect solution for online media buying
Contactless payment option (Apple Pay, Samsung Pay, etc.)
Exclusive Platinum card benefits
Wallester Business payment cards are accepted in all countries using the VISA payment system.
Make payments in EUR with no commission or other convenient currency
Wallester is an Estonian financial institution and official Visa partner. Wallester Business provides companies with the solution to open an account and instantly issue an unlimited number of Visa virtual and physical cards, using which the company will be able to manage all corporate expenses with a single smart platform.
6. Cashplus

Some of the features and benefits of Cashplus' prepaid company expense cards.
Offers a low-cost alternative to company credit cards
Helps manage expenses
Provides free additional cards
Set individual limits for each card
Quick to set up
Track expenditure in real-time
Integrates with accountancy software
No monthly card fees
Pay in money through a bank transfer
Charges a single annual fee on the primary account
Cashplus is a business current account provider that offers customers a low-cost alternative to company credit cards which are prepaid Expense Cards that are Mastercards that can be used for staff expenses. They allow you to have up to 20 cards per account and provides additional cards for free.
Cashplus' Expense Cards don't have an individual card fee but have a single annual fee that is applied to the primary account. Their cards offer an individual limit and money can be paid onto the card simply through a bank transfer. You can easily manage the cards, track real-time expenditure 24/7 and it can integrate with your accountancy software.
7. EasyFX

Some of the features and benefits of EasyFX's prepaid company expense cards.
Business expense cards designed to be used overseas
Prepaid currency card
Zero fees on purchases, withdrawals and transfers
Store multiple currencies on a single card
Unlimited number of cards
Monitor expenditure in real-time
Manage from any device
Free international transfers
Easy to manage controls
Flexible card that can be used in millions of locations worldwide
EasyFX is a specialist pre-paid travel card provider that offers cards to businesses for international expenses to make purchases easier and more traceable. They offer a pre-paid card that can be loaded with multiple currencies on a single card. Their cards are accepted in millions of locations around the world.
EasyFX's cards do not charge fees on purchases, withdrawals or transfers, however, some card fees apply including charges on dormant cards, cash withdrawn over the counter, replacement and additional cards. They allow you to have as many cards as you need, and you can manage the cards from any device with easy to use controls and real-time monitoring.
8. WeSwap

Some of the features and benefits of WeSwap's prepaid company expense cards.
Expense card designed for overseas travel
Helps to avoid expensive fees and commission
Offers an app to help manage expenses
Send money easily
Allows you to send money to other colleagues
Provides low fee charges
Can be used for a wide variety of purchases
Tag and export data for your expenses
Fees for exchanging currencies
Withdrawal fees apply on some transactions
WeSwap offers travel money products which include business expense cards for use overseas. Their cards offer businesses low fee charges to help them avoid expensive fees and commission on exchanging money for overseas trips.
WeSwap cards can be used for a wide range of purchases which includes flights, hotels and refreshments. You can make cash withdrawals although fees are charged for transactions under £200. The fees vary depending on how many days' notice you give for exchanges but they range from 1-2%. They help you manage expenses and have visibility through their app which allows you to tag and export data about your transactions.
9. CaxtonFX

Some of the features and benefits of CaxtonFX's prepaid company expense cards.
Prepaid cards to simplify your expenses
Provides a finance dashboard
Has a smart expenses app
Set automatic top-ups
Seamlessly integrates with all major accountancy packages
Simple reconciliation and reporting
Offers as many cards as needed
Real-time tracking
Capture and categorise receipts through their app
Dedicated account manager
Caxton FX is an online payment and currency card provider whose range includes prepaid corporate cards which are Mastercard cards which are widely accepted around the world. Their cards are designed to help control your business' expenses as they provide an easy to use finance dashboard and smart expenses app to track your purchases in real-time.
CaxtonFX offers two types of prepaid business cards one offers free use and a simple monthly card fee and the other has no account fee but applies fees on transactions. Their smart app allows staff to load receipts and categorise them. You can set reminders and it integrates with all major accountancy packages.
10. Equals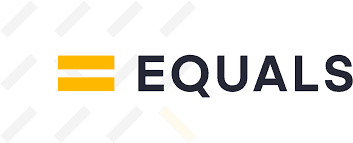 Some of the features and benefits of Equals' prepaid company expense cards.
Prepaid Mastercard cards
Multi-currency payment card
Can load and transfer funds between cards easily
Helps control spending
Real-time tracking
Upload receipts and tag transactions
Integrates with accounting tools
Provides an easy to use mobile app
Allows staff to monitor their purchases
Dedicated UK based support
Equals is a payment provider that enables individuals and businesses to transfer money, make payments, currency exchange, expenses cards and travel cards. They provide transparent pricing on prepaid cards with a simple annual card fee, card issue fee, ATM withdrawal charges and out-of-currency fee.
Equals' expense cards are Mastercard cards which can be used internationally and can be used by staff based abroad. It offers businesses control with the ability to transfer funds easily, track expenses in real-time, upload receipts and tag transactions, block ATM use, provides a mobile app for cardholders and administrators, and it integrates with accounting tools to assist in reducing administration.
11. Yordex

Some of the features and benefits of Yordex's prepaid company expense cards.
Offers dedicated expense cards
Pre-paid and virtual cards
Simplify processes
Allows multiple cards
Offers real-time control and visibility
Integrate with smart spend software
Manage all expenses
Eliminate petty cash
No chasing receipts
No hidden fees
Yordex is an account and purchasing software and expense card provider that offers smart solutions to help businesses to manage their transactions and finances. Their expense cards are dedicated cards that can be assigned to each employee, supplier or beneficiary to assist tracking. Their cards can be either physical or virtual cards.
Yordex has designed their expense cards to help simplify your processes and they integrate with their smart spend software. Their software gives you real-time control and visibility of your card transactions. Using their cards can eliminate the need for petty cash and prevent you from chasing receipts.
12. B4B Payments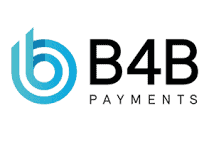 Some of the features and benefits of B4B Payments' prepaid company expense cards.
Offers branded and prepaid company cards
A simple and flexible way to track expenses
Streamline expenses onto a single platform
Create efficiency through analysing spend
Detailed reporting
Real-time transaction monitoring
Set your own spending parameters
Contactless payments
Secure platform
Integrates with Sage, Concur and Xero
B4B Payments is a payment provider that offers expense management, payroll and payouts, employee incentives and perks. They offer corporate expense management that includes prepaid company cards which provides a simple and flexible way to manage and track expenses.
B4B Payments allow you to streamline your expenses by processing all your employee expenses and giving you a real-time view of their transactions with detailed reporting which can help you to analyse your spending and create efficiencies. They allow you to set your own card parameters on how and what the cards can be used for. It is a secure platform that can be integrated with Sage, Concur and Xero.
* Please note if you sign up for the Soldo, Pleo, Pawhawk, Wallester or CashPlus cards via our link we may receive a fee but this comes at no expense to you.
FAQ
What Is A Prepaid Expense Card?
If you're looking for a way to provide your staff with the financial means to make business purchases without giving them access to the main accounts, then an expense card may be a worthwhile option for you.
Business prepaid cards can help employees spend what they need to while leaving you in control of how much they can purchase at any one time. Business prepaid cards are used by many businesses, whether the company has a dozen or hundreds of staff members.
Unlike a business credit card, these prepaid expense cards are more like debit cards in that they have spending limits that stop employees from overspending. Prepaid business cards are ideal when you're a business that's trying to stick to a budget.
A prepaid card offers convenience and financial security for your company.
Prepaid cards are good for when you need to give financial spending power to multiple staff members across the organisation.
What Is A Company Credit Card?
If you have a business bank account, you'll want a company credit card. Company credit cards or corporate credit cards are credit cards for business owners to use.
They will typically be made available to several people within the business who need them.
They work in the same way as a personal credit card would, with certain limits. You could withdraw cash on them and use them as you would to make various business purchases.
It's useful for business expenses, from paying monthly direct debits to one-off purchases.
For business owners, it keeps your personal money separate from your business finances. You'll have a separate prepaid business account that makes it easier to control your company's employees' spending.
Is Prepaid Expense A Debit Or Credit Card?
It acts as a debit card because the money is loaded onto the card rather than the money that a lender finances.
Depending on the card provider, prepaid business cards can be loaded quickly with funds online or using a mobile app. Prepaid cards are different to credit cards in that you can't set up direct debits or standing orders like you would with a credit card alternative.
You can't go into an overdraft with business prepaid cards either, meaning you have complete financial security. A prepaid card is often used when the business owner can't apply for a traditional bank account or can only give out a certain amount of business credit cards.
What Is The 12-Month Rule For Prepaid Expenses?
There's something called the 12-month rule for prepaid business cards in place. This allows for a deduction of the expense that's been prepaid in the current year if the benefit paid for doesn't extend beyond:
– The end of the taxable year, following the taxable year where the payment is made.
– Twelve months from the date the prepaid expense is made.
As an example, if a company pays £15,000 for an insurance policy on the 31st of December 2022 and it's effective from January-December 2023, the 12-month rule applies.
This is because the benefit of the insurance policy doesn't extend more than twelve months or beyond the end of the taxable year, as mentioned above.
The full £15,000 would then be deductible in 2023. It's rare to have a prepaid expense over the twelve months.
How Do Expense Cards Work?
A prepaid employee expense card works by providing flexibility employees need to make payments as and when needed.
The company loads on the amount of money required for the week or month, and then the employee spends the money as and when it's needed.
A prepaid card like this one can be helpful for setting limits and for giving financial aid to those employees that need it. It saves having to hand out credit cards to multiple staff.
These prepaid business expense cards can then be monitored closely to see if financial changes can be made to the spending every month. Some employees may exceed their limits, whereas others might not spend it all.
Who Can Issue Prepaid Cards?
A business prepaid card can be issued by banks and other major credit cards organisations such as Mastercard, American Express, and Visa, for example.
They each offer unique benefits, so it's worthwhile to look at all the providers before picking which offers the best options for your prepaid business cards needs.
For prepaid business card distribution within a company, the financial team or operations is usually in charge of prepaid card assignment. The responsibility will depend on the size of the business and who holds the financial power.
* Please note we have affiliate relationships with many of the companies listed above.