The world of Direct Debits has been changing, and more and more businesses are starting to use Direct Debits as means of collecting payments from their customers as a simple and convenient method that better guarantee payment and automates recurring payments.
For smaller businesses, it can be difficult to set these up directly with their bank as they often will not provide Direct Debit and BACS services to them, which is where Direct Debit providers come in.
They can offer a facilitation service or a fully managed service to collect Direct Debit payments on your behalf. We have looked at some of the leading Direct Debit providers to see what they can offer.
The table below gives a quick price comparison of the top UK providers for Direct Debits.
| Company | Fees |
| --- | --- |
| GoCardless | 1% + £0.20 |
| SmartDebit | From 20p per transaction |
| London & Zurich | Not stated |
| Eazy Collect | Not stated |
| Debit Finance Collections | Not stated |
| Eazipay | Not stated |
| Vindicia | Not stated |
* The facts and figures included here come from each company's website and were accurate at the time of writing but may have since changed. Also, please keep in mind these may not be apples to apples comparisons as each provider offers different solutions. This guide should be used as a starting off point for more research on your part.
Below we profile each of the companies' services and features in a bit more detail.
Note companies are ranked in no particular order and this no way indicates one solution is better than another.
Featured. GoCardless

Some of the features and benefits of GoCardless' Direct Debit services.
Collect Direct Debit payments easily
Get paid on time
Collect variable amounts
Suitable for invoices and reoccurring payments
No set up costs
No contract
Start taking payments on the same day
Assists in controlling your cash flow
No longer need to chase payments
Connects with leading accountancy software
GoCardless is an international payment network business that is trying to rival credit and debit cards and is aiming to remove the barriers so that businesses can take payments more easily. They offer a Direct Debit solution that allows businesses to collect payments when they are due automatically.
GoCardless' Direct Debit solution enables businesses to set up a Direct Debit agreement with their customers so that they can get their invoices paid on time and allow reoccurring payments. Their solution gives businesses greater control of their cash flow and prevents delayed payments and the need to chase for payments.
1. SmartDebit*

Some of the features and benefits of SmartDebit's Direct Debit services.
Reliable and efficient payment processing
Flexible Direct Debit service
Tailored solutions
Bureau service for highly automated payment processing
Managed service for straightforward Direct Debit collections
Secure and safe service
Improved cash flow
Also offer cheque processing and online payments
Offer professional services and training solutions too
SmartDebit is payment processing provider who offers a range of Direct Debit services for businesses that cater for most eventualities. They provide a flexible service that can be tailored to your needs to help you increase your cash flow. They also provide other payment processing which includes online payments and cheques.
SmartDebit's two Direct Debit products are Bureau and Managed. The Bureau service is for larger businesses who have a BACS service user number and can use accept BACS submission directly. The Managed service is suitable for businesses of all sizes and SmartDebit will manage the whole process for you. SEPA service is for regular reoccurring payments.
2. London & Zurich

Some of the features and benefits of London & Zurich's Direct Debit services.
A bespoke approach to Direct Debit collections
One of their specialist areas of expertise
Help growing and established businesses to access Direct Debits and BACS systems
Cutting edge software
Simple and convenient payment collection
Manage or facilitate payments
Collect reoccurring, varying amounts or one-off payments
Set up customers over the phone, online, via their TV, or mobile app
Manage the Direct Debits through a secure online portal
Customer-centric approach
London & Zurich offers personalised Direct Debit and card payment services which are tailored and customer-centric through helping them set up Direct Debit payments. They support businesses of all sizes and can help smaller businesses by giving them access to Direct Debit and BACS facilities that they probably would not be able to access on their own.
London & Zurich offer a Direct Debit service that is simple and convenient and Direct Debits can be easily set up with their customers face-to-face, over the phone, online, via their TV or by mobile app. They offer managed or facilitated services that you can access and manage through their secure online portal.
3. Eazy Collect

Some of the features and benefits of Eazy Collect's Direct Debit services.
Reliable and simple payment processing
Low-cost payment solution
Improved cash flow
Flexible solution that allows you to vary the amounts
More attractive payment terms
Reduced administration costs
Easily set up Direct Debits through a variety of methods
Offers a fully outsourced solution or submission software only solution
Start accepting Direct Debit payments within a week
Secure payment solution
Eazy Collect is a payment collection business that sets up payments easily and helps to ensure that payments are received on time. They offer a low-cost solution which allows you to set up Direct Debit payments easily through a variety of methods including over the phone, online, via apps, through a web form and through your own CRM system.
Eazy Collect's Direct Debit solution allows you to set up reoccurring or variable payment amounts on the payment date. The automation and guarantee that payments will be made on time gives businesses greater control of their cash flow and reduced administration costs as they will no longer need to chase payments.
4. Debit Finance Collections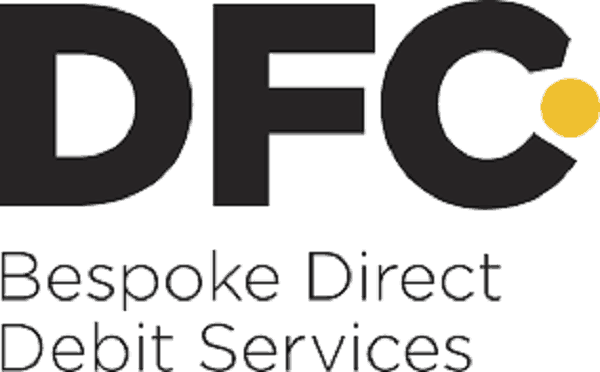 Some of the features and benefits of Debit Finance Collections' Direct Debit services.
Transparent service with a clear price and no hidden extras
Use the latest technology
White label solution for Direct Debit
Electronic file transfer solution for paperless transactions
Fully managed service
Credit control service
Customer analytics and reporting facilities
Integrates with other software
Complies with PCI and BACS requirements
Dedicated customer care
Debit Finance Collections is part of Transaction Services Group (TSG) who are a leading revenue management provider operating across the globe. They offer a Direct Debit service that delivers more as they incorporate credit control service, provide customer analytical data and reporting facilities that allow you to get greater insight into your customers.
Debit Finance Collections offer a transparent service that delivers a Direct Debit solution that has a clear pricing structure with no hidden additional costs. Their service can be used for reoccurring payments and variable payments which they can be collected through three products offerings which vary the control and input you have.
Debit Finance Collections website
5. Eazipay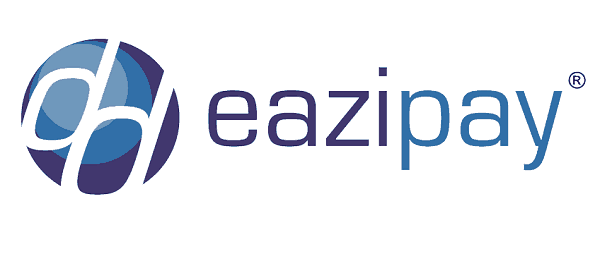 Some of the features and benefits of Eazipay Direct Debit services.
Easy to set up Direct Debits
Reliable and flexible solution
Reduce admin costs
Increase your control over your cash flow
Change payments easily
Quickly receive non-payment notifications
Improve customer loyalty
Suitable for all business
Enable smaller businesses to access Direct Debit service
Backed by the Direct Debit guarantee
Eazipay is a payment processing business that specialises in Direct Debit services in businesses of all sizes. They offer their services to smaller businesses who would not be able to access Direct Debit services directly from the banks. They also support larger businesses to help them collect payments on their behalf.
Eazipay's Direct Debit service is easy to set up and manage with a flexible service which includes being able to change the payment easily. Utilising their Direct Debit solution can increase your control over your cash flow, reduce your administration costs and can help improve customer loyalty.
6. Vindicia

Some of the features and benefits of Vindicia's Direct Debit services.
Complete subscription management service
Reoccurring billing
A platform that assists in managing acquisition and retention
Accepts a wide range of payment types and currencies
Aids customer satisfaction
Supports business growth
Dedicated support
Scalable solution
Anti-fraud protection
Provides business support and blogs
Vindicia is a subscription services business that provides a comprehensive solution for consumer subscription businesses. Their subscription management platform supports businesses through managing customer acquisition, billing, retention and growth.
Vindicia's subscription management service allows businesses to set up reoccurring billing through Direct Debit using one of their two solutions which are called Vindicia Cashbox and Vindicia Select, as well as Vindicia Trial which is their free trial offering. They will work with you to help you grow your business and they offer dedicated support. They can accept a wide range of currencies and payment types including PayPal and Amazon Payments.
Please note we have an affiliate relationship with Gocardles, SmartDebit and London & Zurich. This does not affect the services they offer, but result in a commission to us if you sign-up to their services via this website. We may also be paid a fee if you get a quote using the form at the top of this page.
FAQs
What Is Direct Debit?
Direct debit is an easy, safe and secure way of making regular payments or recurring ones, whether for business or pleasure. Typically, direct debits are set up to help pay regular monthly charges like council tax and gas/electric bills.
In 2021, 4.6 billion direct debits were processed in the UK, meaning many Brits rely on this form of payment method heavily.
You may have a number of them set up already. However, some people are unsure how and when to use direct debits.
How Much Do Direct Debits Cost?
As a business setting up direct debit payments can be a lot cheaper than card transactions with a lower likelihood of failed payments. For example, GoCardless charges as little as 1% + £0.20 per transaction.
Compare that to a company like Stripe which charges 1.4% + £0.20 for UK based cards or 2.9% + 20p for international ones.
How Do I Set Up A Direct Debit For My Company?
How do you set up a direct debit for your business? Many companies set up direct debit transactions to keep on top of regular payments. Here's a helpful step-by-step guide on how to set it up properly.
Get a direct debit mandate from the customer.
This is important to have permission to take future payments. Depending on the ideal method, this can be made online, on paper or over the phone.
Submit to the banking system via BACS.
Your direct debit payment will need to be given to the customer with advance notice, and it also needs to be submitted via the banking system. This can take up to 10 days, depending on the bank provider.
Take payments.
Once the direct debit has been accepted, you can start taking payments as required.
What Are The Advantages And Disadvantages Of Direct Debit?
There are a number of benefits to setting up a direct debit guarantee. However, there are also some disadvantages to this process that are worth considering.
Advantages
– Avoids the likelihood of a missed payment. Not every customer will remember to make payments as and when needed, so these fixed payments are ideal.
– Saves time for both the customer and the business chasing any late payments.
– Cost-effective in comparison to others and is a preferred payment method for many.
– Less chance of payment failing to process.
Disadvantages
– A disadvantage of the direct debit scheme is the length of time to make the first payment. However, there are instant bank payment transactions you can put in place to help customers pay immediately.
– Despite being more successful than other payment methods, it's not guaranteed that the payment will go through.
Is a Direct Debit Safe?
Direct debit is a safe and secure way to help customers make recurring payments without lifting a finger. The bank account details that the goods or service provider needs are limited to help keep finances secure.
Most accounts offer a direct debit option. However, some don't like a savings account. Businesses will likely offer incentives for a direct debit transaction, so it's worth looking at what you could get.
Direct debit is also protected under the financial conduct authority, so your money is secure. With a direct debit, you can also cancel it at any point, giving you financial control over who takes your money.
Is a Direct Debit UK Only?
Not exactly, Bacs Payment Schemes Limited (Bacs) runs the system for UK direct debits but other countries have similar schemes. For example, SEPA Direct Debit covers countries in the EU.
Similarly, the US, Canada, Australia all have their own equivalent systems.
Fortunately, companies such as GoCardless now make it really easy to collect direct debits from not only from the UK but internationally as well.
Is GoCardless Free?
GoCardless is a service that helps with collecting payments on your behalf. As a business, the scheme connects to your accounting and billing software.
As a result, you can manage all your business payments via one easy-to-use dashboard. With GoCardless, you can also set up direct debits with customers online instead of on paper or phone.
GoCardless is free to use but charges a transaction fee of just 1% +20p. There are no set-up fees or hidden charges, meaning you can get your direct debit payments set up easily and with little hassle.