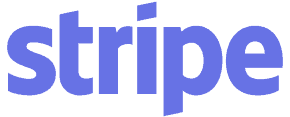 Stripe offers a range of payment processing services that cover online payments, in-store payments, billing, subscriptions and invoicing. Below we look at reviews for the company along with the services they offer, how much they cost and other key things you need to know to help you decide which payment services provider is right for your business.
Stripe Payment Service Reviews
Below we look at reviews for Stripe from a variety of websites. Please keep in mind that these reviews are for all of Stripe's services and so may not fully reflect their individual offerings.
Stripe Payment Services Plans, Packages & Prices
Stripe offers merchant accounts and online payments that include:
Hosted payment page or API based integration
Customisable pages and flows
Integrate across all channels
Create an account in minutes
Accepts over 135 currencies
Accept debit and credit cards as well as wallets
Access a library of designs
Caters for subscription businesses
Fraud protection
PCI compliance
Reporting and insights
They offer a choice of two plans which are:
Integrated – 1.4% + £0.20 for European cards and 2.9% + £0.20 for non-European cards
Customised – a customised packages design around your needs
Note plans, packages and prices were all accurate at the time of publication but may have changed since then. Please check Stripe's website for the latest information.
Stripe Background
Stripe was launched in 2011 in California as a payment processing provider. They now have 14 global offices with two headquarters in San Francisco and Dublin. They support millions of businesses across the world in over 120 countries, helping them to start, run and scale their businesses.
Stripe caters for businesses of all sizes and shapes from start-ups to public companies and they help them to use their software to accept payments and manage their businesses online. They provide support to ensure that businesses can operate online reducing the risk of fraud and can expand internationally. Their platform is cloud-based and it provides reliability, scalability and security.
They claim to be one of the fastest advancing developer platforms which offer businesses both the technology and the tools they need to develop their business online. They offer industry-leading documentation, provide support to the developer community and have a library of hundreds of third-party integrations.
Switching To Stripe
If you want to join Stripe you can contact their sales team by completing their sales form or you can sign up online for their Integrated plan.
Additional Business Services From Stripe
Stripe offers a range of payment services which include:
Billing and subscription services
Invoicing platform
Stripe Customer Service and Complaints
You can contact the Stripe customer service team by logging in to your account or by emailing info@stripe.com.
Stripe Contact
You can get in contact with Stripe by:
General enquiries can email info@stripe.com
Existing customers need to log in to their account to access further contact information
Post – 9th Floor, 107 Cheapside, London EC2V 6DN
Website: https://stripe.com/gb/payments
Stripe Payment Services Pros/Cons
Pros
Choice of hosted page or API
Offers a simple pay-as-you-go plan or customised plan
Accepts over 135 currencies
Secure platform
Overall they are fairly positively rated on Trustpilot
Cons
No details about contact arrangements given
There a high number of negative customer reviews