If you run a business that takes payments face-to-face and you want to create a modern and efficient payment process in your stores, then you need to invest in an EPOS system (electronic point of sale) that will create a professional point of sale process and improve customer satisfaction.
EPOS systems can manage much more than tracking your sales as they are intelligent systems that can provide valuable insights into your business and customers through powerful reporting functionalities that can also simplify the sales process and financial reporting.
We've examined many of the providers to see what their EPOS systems can offer you.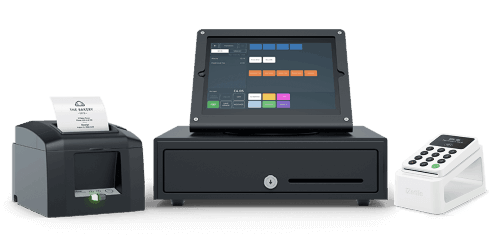 The table below gives a quick price comparison of the top UK providers for point of sale and EPOS systems.
* The facts and figures included here come from each company's website and were accurate at the time of writing but may have since changed. Also, please keep in mind these may not be apples to apples comparisons as each provider offers different solutions. This guide should be used as a starting off point for more research on your part.
Below we profile each of the companies' services and features in a bit more detail.
Note companies are ranked in no particular order and this no way indicates one solution is better than another.
Featured: Zettle Pro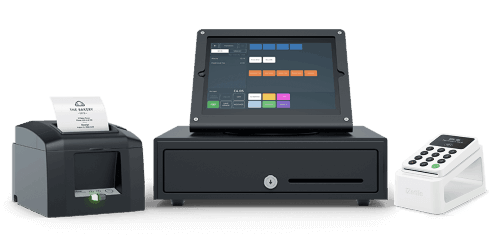 Some of the features and benefits of Zettle's point of sale and EPOS systems.
Modern and mobile POS systems
Hardware and software to take payments anywhere
POS apps
Quick and secure smart card readers
Build a point of sale system with all the accessories you need
Dashboard to track all sales and staff
Easy to use reporting facilities
Integrated cross-channel platform
Free point of sale app
Separate solutions for retailers and restaurants
Special Offer: Buy all hardware (including iPad) for just £599 + VAT Here
Zettle is a commerce systems provider who offers a wide range of business solutions for accepting payments in-store, on the move and online. They provide point of sale systems that combine the software and hardware to take payments anywhere that you do business.
Zettle provides point of sale systems that are built to your needs with all the accessories that you require such as receipt printers, barcode scanners, tablet stands, and cash drawers. Zettle's systems come with a dashboard that allows businesses to monitor and track all sales and employees and it can integrate with other sales channels.
Visit the iZettle website
1. Lightspeed

Some of the features and benefits of Lightspeed's point of sale and EPOS systems.
Systems designed to help small businesses grow
Increase loyalty and build a CRM
Integrate payments to manage all transactions
Can also create your own online store with them
Receive one-to-one free onboarding support
Support services available on webinars, demo and videos
Integrates with other software and hardware
Pricing based on the number of users
Basic reporting which can be upgraded to advanced reporting
Unlimited 24/7 support included free
Lightspeed is commerce business support provider who delivers point of sale and e-commerce solutions which also include accounting, hardware and integrations with other software and hardware providers to create complete business solutions, such as Oracle, iZettle, Planday and Deliveroo.
Lightspeed will provide all new customers with one-to-one support to get them set up and running as well as having a whole host of support tools including webinars, demos and videos. They also provide 24/7 support that is unlimited and free as part of your deal. They offer three levels of pricing that are targeted at different business sizes and the number of users.
2. Square

Some of the features and benefits of Square's point of sale and EPOS systems.
Point of sale systems designed to grow with your business
A system that caters for all types of businesses
Free point of sale app for iOS and Android
Use tablets and smartphones as a payment device
Accept payments and create printed or digital receipts
Simple design for ease of use
Track all payments
Inventory management
Reporting facilities
Location Management allows you to monitor multiple stores from anywhere
Square is a payment solution provider who offers a range of in-store, online and virtual terminals to meet businesses needs in selling their products and services. Their point of sale systems can be complete systems or made up of components such as their free point of sale app, tablet stands and payment services. Square can help you turn any tablet or smartphone into a payment device.
Square has designed their point of sale systems to be simple and intuitive to make payment processing easy. Their systems help businesses to track all their payments, inventory and stores to help you make more informed decisions.
3. Shopify

Some of the features and benefits of Shopify's point of sale and EPOS systems.
Systems that can help you sell anywhere
Easy to use interfaces
Built with security
Synchronise across sales channels
Advanced checkout facilities for handling discounts and promotional codes
Plug and play hardware
Accept a range of payment types including credit cards and gift cards
Reporting facilities
Inventory management
24/7 support
Shopify may be more well-known for online stores, but they also provide point of sale systems to use in stores. Their point of sale solutions are built for ease of use with plug and play technology to get you up and running quickly, and the user-friendly interface to make taking payments straightforward and simple.
Shopify offer point of sale systems that can have advanced checkout facilities so that you can have greater flexibility and control to manage discounts, promotional codes and gift cards. Their built-in reporting facilities and inventory management will also enable you to manage your business more effectively with greater insights to aid decision making.
4. Epos Now

Some of the features and benefits of Epos Now's point of sale and EPOS systems.
Complete EPOS system and software provider
Pay upfront or pay monthly options
Easy to use
Their systems can be accessed and monitored from anywhere
Real-time reporting available
Standalone or connect to applications
iOS and Android solutions
Scalable solution to suit businesses of all sizes
24/7 customer support
Award-winning and highly rated on Trustpilot
Epos Now offers a range of point of sale and EPOS systems with a variety of options to cater for different business needs. They provide complete EPOS systems which can be standalone systems or be part of a large network of systems and can also connect to other applications, such as payment systems, online ordering, accounting and CRM systems.
Epos Now systems are easy to use and staff can be trained within 15 minutes. Their systems can be accessed and monitored from anywhere to give maximum control and you can also access real-time reporting to keep track of sales.
5. Comtrex

Some of the features and benefits of Comtrex's point of sale and EPOS systems.
Integrated EPOS solutions
Specialise in providing services to the hospitality sector
Offer a range of point of sale including handheld ordering and kitchen screens
Stock management
Staff and money management
Improved customer experience
Accept a variety of payment types including chip and pin and mobile payments
Scalable solution
Reporting facilities that give you business intelligence
High level of customer support
Comtrex is an EPOS system provider that specialises in catering their point of sale systems to the needs of the hospitality sector. To aid the hospitality sector they provide front of house systems, handheld ordering devices, and kitchen screens to make an improved customer experience.
Comtrex's EPOS systems not only handle payments and orders, but they can also help manage your stock, staff and money to aid you to run your business more effectively. Combined with their reporting facilities it helps businesses gain a greater insight into their business. Their service is suitable for small independents through to national chains.
6. ShopKeep

Some of the features and benefits of ShopKeep's point of sale and EPOS systems.
iPad based point of sale systems
Simple set up and easy to use
Customisable solution
Accept all payment types
Add any hardware that you need
Guarantee the lowest integrated payment processing rate
Detailed data and real-time reports
Automated inventory tools
Integrates with other business apps such as BigCommerce, MailChimp and QuickBooks
Manage your business from anywhere
ShopKeep is a point of sale system provider who specialises in iPad based systems for restaurants, bars and retailers. They state that they provide the lowest integrated payment processing rate and they guarantee it can't be beaten.
ShopKeep's point of sale solution is simple and easy to set up and can be customised to meet your business's needs with additional hardware such as printers, stands and cash drawers. You can also integrate their point of sale with business apps that can broaden its use such as BigCommerce, MailChimp and QuickBooks. Their reporting facilities also allow businesses to get valuable insight into their sales.
7. Tevalis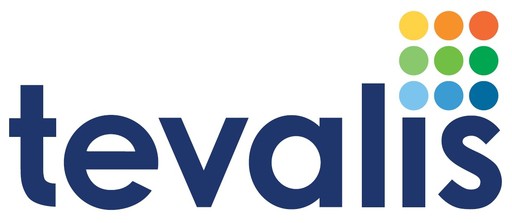 Some of the features and benefits of Tevalis' point of sale and EPOS systems.
Tailored solutions
Sector-specific
Front of house solution for the hospitality industry
Back office tools to help you control your business
Table management feature
Handheld ordering
Reservation systems
Combine point of sale and merchant services
Incorporates instant messaging and upselling tools
Staff tracking
Tevalis is a point of sale system provider that delivers solutions that can help run more than just your standard point of sale system. They offer systems that are particularly useful for the hospitality industry as they can help run the front of house, table management, reservations, handheld ordering, kitchen display units, and messaging facility to help the bar and kitchen communicate more effectively.
Tevalis combines their point of sale and merchant services to allow you to manage your transactions in one place. Their systems allow you to set up and run promotional activities and you can add a secondary display to run promotional videos and messages.
8. Nobly

Some of the features and benefits of Nobly's point of sale and EPOS systems.
Simple to use point of sale systems
Reliable and affordable hardware
Free and fast set up
Train your staff in minutes
Sales tracking
Inventory management
End of the day reporting
Offline mode in case your wifi is down
Integrates with other supporting software
Powerful reporting
Nobly is a point of sale system provider that delivers systems that are simple and effective to use. Their systems are affordable and reliable with practical features that assist businesses such as having an offline mode to allow you to continue if the wifi goes down.
Nobly also pride themselves of having a system that gives you great insights and information as they offer intelligent reporting that helps you understand your sales and track your inventory. Their end of day reports allows you to check your daily numbers. Their systems can also offer table ordering devices and table monitoring, and ingredient tracking to help restaurant businesses.
9. Intelligent Retail

Some of the features and benefits of Intelligent Retail's point of sale and EPOS systems.
Offers modern EPOS systems for independent retailers
Award-winning solutions
Multi-channel system
Centralised stock management
Improve your ordering based on business insight
Easy to use systems
Assistance in running loyalty schemes and promotions
A scalable solution suitable for small to large businesses
Work with popular platforms such as Magento and WooCommerce
Offer a range of options to suit most business needs
Intelligent Retail provides multi-channel retail solutions including point of sale systems that they deliver to independent businesses. Their solutions are easy to use and tailored to each business' needs and their experienced consultants will understand your business before proposing a solution for you.
Intelligent Retail believe that businesses should have access to information to empower businesses to make informed decisions. Their system can help businesses to manage their stock across multiple channels and stores which will assist with ordering and purchasing decisions. They also offer more advanced features to enable businesses to run promotional offers and loyalty schemes.
10. ICRTouch

Some of the features and benefits of ICRTouch's point of sale and EPOS systems.
Tailored EPOS solutions
Ease to use systems
Fast and reliable solutions
Complete EPOS suites
Systems that enable technology to ease business processes
Handheld ordering technology and kitchen display units
Stocktaking and price check devices
Global partner network
Have installed over 100,000 systems
ICRTouch is a point of sale provider that specialises in supporting the hospitality industry, retail, events and educational establishments. They provide a tailored point of sale solutions that are state of the art and can also offer more than just sales tracking and payments but can also aid the wider business in running more effectively.
ICRTouch has catered packages of products that can help bars and restaurants with digital menus, handheld ordering systems, collection point management and kitchen display equipment. For retailers, they can offer handheld stock management devices to do stock takes and price checks.
11. EPOS Direct

Some of the features and benefits of EPOS Direct's point of sale and EPOS systems.
Multi-purpose EPOS systems
Offer a range of plans to suit all budgets
All in one ordering system
Improved sales management
Stock control management
Staff management capabilities
Reporting facilities
Partner with leading providers
Offer a 30-day trial
Provide systems to a wide variety of industries
EPOS Direct is a supplier of EPOS systems that can deliver complete EPOS systems with all the elements you need to effectively manage your business. Their systems are delivered in partnership with leading industry providers, such as Emperium.
EPOS Direct offer point of sale systems that are available on a lease rental basis. Their systems can help improve ordering, track sales and manage your inventory, as well as help you to manage your staff. They have reporting facilities that help gain insights into your business and supply all supporting products including consumables. They believe that their systems are so good that they offer a 30-day trial.
12. Vend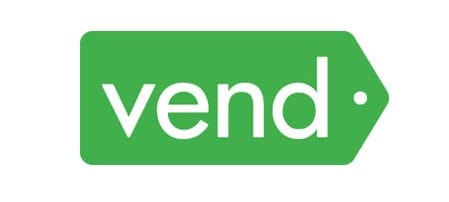 Some of the features and benefits of Vend's point of sale and EPOS systems.
Multi-retail outlet EPOS systems
Easy to use and manage
Compatible with iPad, Mac and PC
Integrate with online sales
Works offline
Inventory management
Synchronises to the cloud
Loyalty schemes
Reporting facilities
Free trials available
Vend claim to be the UK's leading EPOS software provider whose systems operate on iPad, Mac and PC and the data collected is stored in the cloud to provide back up and it can still operate when offline.
Vend's systems are easy to use and intuitive so it doesn't take long to get up and running and train your staff. You can add any hardware to create a system that works for your business. They offer customisable receipts that can be printed or emailed. Their systems can manage returns, refunds, store credit and loyalty schemes. The reporting facilities and cash management allow you to track all sales and cash to reduce errors.
13. Miura

Some of the features and benefits of Miura's point of sale and EPOS systems.
EPOS hardware provider
Unify payments with point of sale systems
Partner with other leading providers to offer complete systems
Simple and easy to use
Single device solution
Take payments from anywhere
Secure platform
Cater for businesses of all sizes
Tailored and customisable solutions
Provide mPOS and retail POS solutions
Miura is EPOS hardware provider who supplies leading mPOS and retail POS solutions that they deliver in partnership with other leading providers that compliment their offerings to create complete systems. They unify payments and point of sale equipment to create effective solutions for retailers.
Miura's point of sale offers simple and easy to use to systems that can be used on the move to take payments. They provide customisable solutions that can be tailored to meet the needs of businesses of any size. They provide modern devices that offer a single device solution combined with secure platforms for peace of mind.
14. Casio

Some of the features and benefits of Casio's point of sale and EPOS systems.
Simple but smart EPOS systems
Reliable and robust service
Android-based solution
Stylishly designed
Low power consumption
Cloud-based software
A back office that allows you to manage all of your system
Customisable design and tailored EPOS systems
Specialises in systems for the hospitality industry
Providing payment solutions for over 40 years
Casio has a long history in providing point of sale equipment which started in 1976 with electronic cash registers. They now provide simple to use and smart EPOS systems that are reliable and robust, which they target at the hospitality industry including bars, restaurants, café and clubs.
Casio provides an android based solution that is stylishly designed to create a customisable appearance that fits your needs and brand. Their systems are backed up on the cloud and they consume lower levels of electricity. Their back-office functionality allows you to manage all your EPOS system and check reports.
15. pointOne EPoS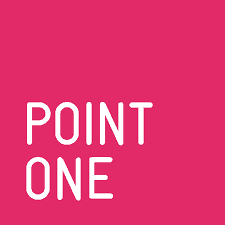 Some of the features and benefits of pointOne EPoS's point of sale and EPOS systems.
EPOS systems designed for the hospitality industry
User-friendly interfaces
Can be used on multiple devices
Fast transactions
The system is modular and customisable
Can incorporate powerful hospitality features
Ability to run loyalty schemes across multiple sites
Stock control
Remote management
Data analysis and reporting
pointOne EPoS offer EPOS systems that are designed for the hospitality industry that are built modularly so that they can be tailored to the customer's needs. They offer the option to incorporate some useful features for the hospitality industry which include stock control, kitchen management, tableside management and driver management to make running a business smoother.
pointOne EPoS provide EPOS systems that deliver fast transactions with user-friendly interfaces that can be used on a variety of devices. For businesses with multiple locations, you can manage all sites remotely through their dashboard which also you to run loyalty programmes, analyse your data and run reports.
16. ITS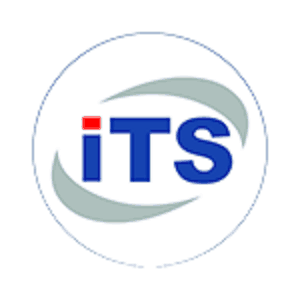 Some of the features and benefits of ITS' point of sale and EPOS systems.
Single or multi-site point of sale systems
Central system management
Easy to use systems
Reliable and affordable
Choice of accessories
Wireless solutions
Stock control
Partner with hardware manufacturers
Training included as part of the installation
Multilingual support team
ITS is a EPOS provider that provides software and hardware in partnership with leading hardware manufacturers. They provide systems that are suited to single site businesses or multi-site businesses that can be managed remotely to give an overview of all the sites in your business.
ITS delivers systems that easy to use, reliable and affordable which can be customised to your needs through a range of hardware that includes wireless devices to create a more attractive and effective point of sale solutions. As part of their installation, they provide in-house training to ensure you can use your new system effectively.
17. 3S POS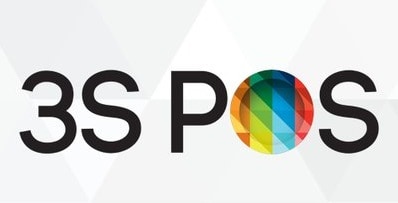 Some of the features and benefits of 3S POS' point of sale and EPOS systems.
Clever EPOS systems for the hospitality and retail sectors
Mobile chip and pin payments
Kitchen displays, handheld ordering and table management
Centralised system management and overview
Distribution management
Sales management functionality
Stock control
Manage loyalty and promotions
Integrate with Sage accounts and payroll
Advanced business reporting
3S POS provides a clever point of sale systems that deliver reliable services to the hospitality and retail sectors. They offer a broad range of functionality and add-ons which include assisting restaurants with kitchen displays, handheld ordering devices and the ability to manage their tables. For retail businesses, they offer distribution and stock management facilities.
3S POS systems are customisable and can integrate with other software such as Sage accounting and payroll. They can also manage loyalty schemes and promotions to help you improve customer relationships. Their systems also incorporate advanced reporting facilities that enable you to gain valuable insights into your business.
18. APG Cash Drawer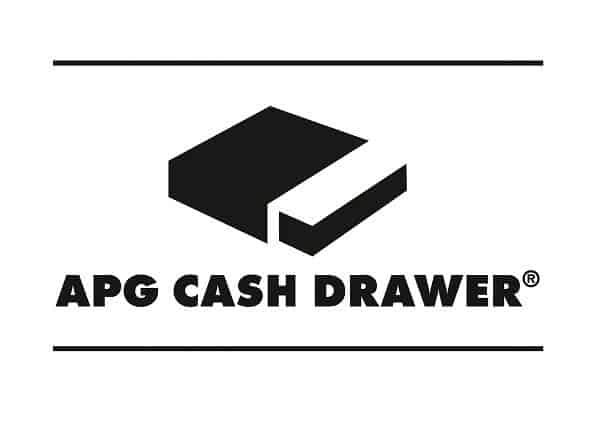 Some of the features and benefits of APG Cash Drawer's point of sale and EPOS systems.
Provide simple cash drawers through to customised POS solutions
Efficient and secure solutions
Custom interfaces
Specially designed and customisable cash drawers
Reliable and fast systems
Mobile solutions using Bluetooth and wireless technology
Add accessories to complete your system
Sell replacement parts and accessories
Cater for retail and hospitality sectors
Advanced data security and encryption
APG Cash Drawer is a point of sale provider that specialises in delivering bespoke and customisable cash drawer solutions as standalone items or as part of a complete system. They are based in America but have distribution partners in the UK who can supply their products. They deliver secure systems that are fast and customisable to meet your needs.
APG Cash Drawer cater their systems towards the retail and hospitality sectors. They provide wireless solutions to help declutter and make point of sale equipment more mobile. They can offer a range of accessories and replacement parts for existing systems.
19. XEPOS

Some of the features and benefits of XEPOS' point of sale and EPOS systems.
Adaptive EPOS systems
Single or multi-site systems
Simple and effective to use
Online and offline solutions
Access through any device
Integrate payment gateways
Centralised back office for reporting and price setting including promotions
Scalable solutions
24/7 customer support
Cater for a wide range of business types
XEPOS is an EPOS system provider who caters their adaptive EPOS systems for the retail, hospitality, health and beauty, and takeaways sectors. They have developed their systems to deliver effective and powerful solutions whether they are used on a single site or across multiple sites.
XEPOS's EPOS systems are simple and easy to use and can be used online and offline effectively. Their software can be used on any device and it integrates with payment gateways to help you accept most payments. Their systems have a centralised back office that gives you both an oversight and insight into your business, each site, products, and to control pricing and promotions.
20. Unique Secure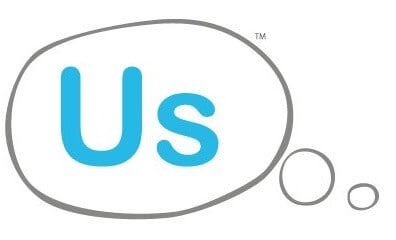 Some of the features and benefits of Unique Secure's point of sale and EPOS systems.
Modular EPOS systems
Designers and manufacturers of point of sale hardware
Cutting edge tablet-based designs
Effective and easy to use interfaces
Mobile point of sale solutions
Maximise customer engagement at the point of sale
Plug in and use from the box
Their range of solutions to cater for different needs
Complete control over your system and business
Secure payment technology
Unique Secure are designers and manufacturers of point of sale hardware based in the UK with operations throughout Europe and North America. They claim to create point of sale solutions that are cutting edge and their interfaces are designed to be easy to use and maximise customer engagement. They only design tablet-based point of sale systems.
Unique Secure provides a wide range of systems that cater for a variety of business needs including mobile systems, discrete systems, ones that can incorporate cash drawers and payment devices. They have created systems that can be taken out of the box, plugged in and will work straight away without needing any technical knowledge.
21. Reposs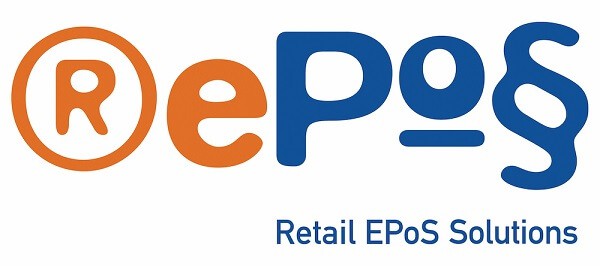 Some of the features and benefits of Reposs' point of sale and EPOS systems.
Complete EPOS systems that are unique
Easy to use hardware and software
Fast and reliable
Excellent installation and 24/7 support service
Supply Toshiba POS and parts
Specialise in supporting independent retailers
Cater for high volume and low value
Provide a range of peripherals
Finance is available
Better oversight of your business through reporting
Reposs is a EPOS hardware and software provider that delivers its systems predominantly to independent retailers like newsagents and convenience shops. They offer Toshiba point of sale equipment which they will continue to support and repair for up to 7 years after they are stopped being produced.
Reposs ensure that their systems are suitable for high volumes of transactions that are of low value to cater for their target audience. They provide a range of peripherals to create systems that suit individual business' needs. They offer finance to help smaller businesses to pay for their systems as they use them.
22. Epos Company

Some of the features and benefits of Epos Company's point of sale and EPOS systems.
Complete EPOS systems
Packages including software and hardware
Offer basic to the state-of-the-art systems
Bespoke programming
Will seek out the best solution for you
They install the systems for you
Offer staff training
Ongoing support
Their software is compatible with all Windows-based systems
They cater for a wide range of businesses including retailers and hospitality
Epos Company is a EPOS software and hardware provider who can provide complete systems or standalone software or hardware to businesses. They tailor their systems to their clients as their hardware and software are personalised to their client's needs and they offer bespoke programming.
Epos Company provides systems that can be simple and basic for straightforward transactions or state of the art systems which are tailored to your needs. They install their systems and provide staff training to ensure that the system is fully operational and to guarantee that you and your staff are able to use the system effectively.
23. Emperium POS

Some of the features and benefits of Emperium POS' point of sale and EPOS systems.
Leading provider of EPOS systems
Single and multi-store solutions
Bespoke systems
Fast payments
Accept all payment types
Manage your business using the system
Track sales, inventory and purchasing
Manage loyalty schemes
Systems for retail, hospitality and much more
London based business that operates across the world
Emperium POS is a leading provider of EPOS systems for businesses that require either single or multiple EPOS systems. Emperium POS is a UK based business that has expanded to cover many parts of the world.
Emperium POS creates bespoke point of sale systems that are designed to cater for a broad range of businesses as they can bespoke their systems to meet any needs. Their systems accept all payment types and make fast transactions to speed up time at the counter, as well as being able to monitor all your business functions with intelligent reporting.
24. CSY Retail Systems

Some of the features and benefits of CSY Retail Systems' point of sale and EPOS systems.
Retail EPOS and e-commerce solutions
Easily customisable
Offers business intelligence features
Cloud-based back up
Give advice on how to get the best out of your EPOS system
Additional features such as electronic labelling and weighing scales
Integrated loyalty schemes
In-house training
Helpdesk support 7-days a week 8am-8pm
Can assist with creating an online sales site
CSY Retail Systems is an EPOS provider who caters their systems for the retail sector and they have designed them to be easily customised so that they can be tailored to your needs. Additional extras can be integrated into your EPOS system such as personalised features, electronic shelf edge labelling and weighing scales.
CSY Retail Systems' point of sale system offers business intelligence that will help you gain valuable insights into your business and customers. Their system offers cloud-based back up to keep your data safe. They provide in-house training to use their systems effectively and helpdesk support to keep you running.
25. Open Retail Solutions
Some of the features and benefits of Open Retail Solutions' point of sale and EPOS systems.
Multichannel EPOS systems
Support single or multiple site businesses
A wide range of tills with additional features
Back office facility to give an overview of your transactions
Promotions management
Offer a range of add-ons such as digital signage, staff management and web interface
Stock control
Assists with ordering
Access financial reports
Support a range of retailers
Open Retail Solutions is a point of sale provider who supports retailers with their systems in either single or multi-site businesses. They can also support them in selling across multiple sales channels. They offer back-office functionality to enable businesses to get an oversight of their business with stock control, information to aid ordering and examine financial data.
Open Retail Solutions' point of sale systems offers a wide range of features such as table ordering, kitchen displays, weighing scales and other hardware. They also offer a range of add-ons to make running your business easier such as digital signage, staff management and web interface.
26. Loyverse POS

Some of the features and benefits of Loyverse POS' point of sale and EPOS system.
Allows you to turn your smartphone or tablet into a POS
Accept a variety of payments
Manage sales
Monitor inventory
Employee management
CRM and customer loyalty
Printed or electronic receipts
Integrates with other hardware
Run reports on sales analytics
Manage multiple stores
Loyverse POS offers a range of point of sale systems and software to help businesses to manage payments and inventory better.  They provide the software needed to convert your smartphone or tablet into a POS system that can accept a variety of payment types, issue receipts on paper or electronically. It will store sales records, allow you to monitor inventory, run loyalty programmes, manage customer records and employee management.
Loyverse POS provides the POS software for free, as well as dashboard, kitchen and customer displays and then offers optional add-ons including employee management, advanced inventory and integrations. All add-ons include 24/7 priority support through online chat.
27. Napkin EPOS

Some of the features and benefits of Napkin EPOS' point of sale and EPOS system.
EPOS systems catering for bars, restaurants and cafes
Integrates with SumUp payment processing
Customisable pricing and run promotions
Inventory management
Reporting functionality
Integrates with LiquidAccounts.com
Connect to a printer
Customisable layout and design of the display
Manage tables and take table orders
Online customer ordering
Napkin EPOS is an EPOS provider that specialises in EPOS systems for bars, restaurants and cafes. They offer low costs systems that start at £10 per month which is designed to be affordable for small businesses.
Napkin EPOS is designed to help take payments through being able to customise pricing and run promotions, and it integrates with SumUp payment processing where fees can be charged. The software is designed to help you to manage your inventory, connect to a printer, customise the layout and design, manage tables, take table orders, take online orders and produce reports.
28. AirPOS

Some of the features and benefits of AirPOS' point of sale and EPOS systems.
Enables businesses to sell in-store and online
Easy to use software
Accept a range of card payments
Manage your inventory
Manage multiple locations and channels
Monitor staff performance
Ecommerce integrations include Zettle, Worldpay and Xero
In-depth reporting and back-office accessible anywhere on any device
Offers free demo and 14-day no commitment trial
Support available 9am to midnight seven days a week
AirPOS is a point of sale provider that offers a range of POS systems, software and hardware options to small and independent retailers in the UK. They provide software that is compatible with Android, iOS and Windows devices and a variety of hardware which includes tablet stands, cash drawers, printers and scanners.
AirPOS have created their systems to help small businesses to keep a better eye on their business as it allows them to monitor their inventory, manage multiple locations, manage multiple channels, monitor employee performance, run loyalty schemes and produce in-depth reporting. Their software can also be integrated with Zettle, Sumpup, Tide, Worldpay and Xero.
29. FusionPOS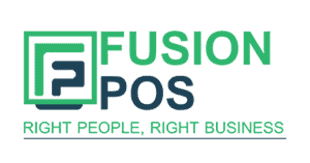 Some of the features and benefits of AirPOS' point of sale and EPOS systems.
Specialise in EPOS for restaurants and takeaways
Helps streamline business operations
0% commission on online orders
Branded online ordering system
Allows customers to order from any device in a few clicks
Includes point of sale hardware and latest software
Unlimited updates at no charge
Process payments from all major providers including Apple pay and Gpay
Includes point of sales thermal printer, cash drawer, caller ID and saving customer details in a database
Offers a free trial
FusionPOS is a point of sales system provider that was founded in 2017 and specialises in hardware and software that supports the restaurant and takeaway sectors. They offer cloud-based ordering and point of sale (POS) systems that help bring businesses into the digital world and streamline their operations.
FusionPOS offers three levels of plans with increasing levels of features. Their plans include a branded online ordering system that allows customers to order food from any devices easily with just a few clicks and you benefit from 0% commission. Plans include software with unlimited updates and the hardware required including thermal printer, cash drawer and the ability to capture and store customer details in a database.
Please note we have affiliate agreements with Lightspeed, Zettle, Square and Shopify. This means they pay us a commission if you book a demo after using our website. This comes at no cost to you, but we thought you should know. We may also receive a fee if you use the quote form at the top of this page.
FAQs
What Is An EPOS System?
An EPOS stands for Electronic Point of Sale system. The system combines EPOS hardware and software that helps provide more efficiency for businesses that need this system in place.
Whether that's a retail store or hospitality venue, an EPOS system can help process and track sales and other tasks. This type of technology provides more data for the business owner to analyse the performance of the business more effectively.
With EPOS systems, they can also be connected to an eCommerce site to provide both online and offline integrations when needed.
What Are The Benefits Of EPOS?
There are many benefits to using an EPOS system, and these are advantages that impact both customers and the business owners themselves.
Some of the main advantages for store owners using an EPOS system are:
– Helps bring together all business operations for efficient management
– EPOS solutions help create accurate inventory forecasts
– Keeps track of business performance and provides reports
– Set staff permissions to limit what certain employees see and don't see
Customer experience is integral to the success of the business too, so some benefits of using an EPOS system for customers are:
– Correct product pricing and stock levels across multiple channels online and offline
– Speeds up order processing
– Customers can utilise promotional discounts and offers
– An elevated shopping experience for all customers who shop with the business
How Much Do EPOS Systems Cost?
An EPOS system can vary depending on the brand, the hardware required, and the cost to implement the software. Some software can be free, a one-off payment or a monthly fee subscription.
With EPOS systems, you can expect a ballpark figure of the following:
Entry-Level Systems – £250-£300 for hardware and around £0-£30 a month for software.
Mid-Level Systems – £400-£1000 for hardware and £30-£50 a month for software
Advanced Systems – £1,000+ for hardware and £60-£100 a month for software
The type of system you choose will depend on the nature of the business and what features you require from the systems themselves. Bigger businesses will likely need more advanced systems in place.
As an EPOS system comprises EPOS software and EPOS hardware, it's important to consider what budget you have available to spend on these systems amongst the company's other outgoings.
What Is The Difference Between POS And EPOS?
These days the terms are used pretty interchangeably in the UK. However, until recently they did refer to slightly different things.
A POS is a point of sale where goods or services are paid for, and ultimately, it's a modern cash register that most retailers will have.
An EPOS system differs because it's an electronic form of the POS system and is operated mostly online.
Some small business owners will opt for EPOS software because they've created a retail business that operates as a hybrid model of online and offline channels. Here are a few differences between a POS and EPOS system.
– EPOS often has better security protocols in place
– Flexible payment options to process payments with EPOS systems
– POS offers a variety of features, but EPOS systems have more flexibility
– Inventory management is easier to track with EPOS over POS
– EPOS core hardware comprises improved analytical features
Both systems were better than the traditional till system store-owners some twenty or thirty years ago.
How Do EPOS Systems Work?
A retail EPOS system works just like any cash till or register familiar to most people nowadays.
Modern EPOS systems will be able to read product barcodes using barcode scanners, and this then tells the customer how much is required to make payment. There is various hardware to add to the system, including a receipt printer and portable hardware.
Hardware like card readers is helpful in stores where food and drinks are served.
EPOS systems also help deliver more payment providers as an option for customer transactions, and there's usually a dedicated customer support service for this product.
How Can Data From EPOS Systems Be Used?
EPOS software is a great way to help collect data that can be used in various ways. Information and data for any business can be advantageous for creating reports and analysing the performance of certain stocks throughout the year or during a particular seasonal campaign.
Data is a great advantage for many businesses. NewVantage Partners found that 64.2% of businesses claimed that they use data to drive innovation. Businesses can make better-informed decisions due to this data when it comes to stock control.
It can also give businesses the knowledge of what needs a promotional offer to push existing stock, and many of these systems allow the creation of loyalty schemes. These systems also have helpful integrations with other tools like accounting software and detailed reporting tools.