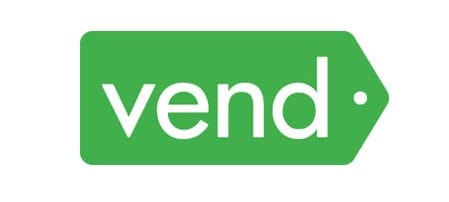 Vend is a point of sale provider that offers systems that allow a range of retail businesses to accept payments in-store, online and on the go. Below we look at reviews for the company along with the services they offer, how much they cost and other key things you need to know to help you decide which payment services provider is right for your business.
Vend Payment Service Reviews
Below we look at reviews for Vend from a variety of websites. Please keep in mind that these reviews are for all of Vend's services and so may not fully reflect their individual offerings.
Vend Payment Services Plans, Packages & Prices
Vend offers EPOS systems and EPOS software that include:
Web-based point of sale system
Works on Mac or PC
Online or offline
Connects with most popular POS equipment and hardware
Integrates with a range of payment providers
Sell on the go with Vend register iPad app
Vend display using the iPad app
Create quick keys
Product and customer search
Add sales notes to receipts
Apply discounts
Customise receipts
Parked sales
Gift cards
Split payments
Store credit
Refunds and returns
Layaways and on-account sales
User accounts and permissions
Cash management
Register closure reports
Range of add-ons such as Timely, Deputy, Xero, Quickbooks, WooCommerce, Shopify
They offer a choice of plans which includes:
Lite – from £49 with no transaction fees for single locations
Pro – from £69 with no transaction fees suitable for multiple locations
Enterprise for larger businesses requiring customisation
Hardware prices are in addition to the above and are available on their website where you can build your own kit.
Note plans, packages and prices were all accurate at the time of publication but may have changed since then. Please check Vend's website for the latest information.
Vend Background
Vend is a retail management software provider that offers point of sale software that is cloud-based. They were founded in 2010 with the aim to help retailers to grow their business. They are POS software designers that also provide a wide range of POS hardware.
They have designed their POS software to be intuitive and simple to use as well as help to streamline operations to make running the business more efficient. They cater for a wide range of retail businesses allowing them to accept payments through Mac or PC and on the go through their iPad app. They also offer a second display app for iPad.
Their software is compatible with a wide range of hardware and can integrate with a variety of other complementary software. Their software integrations include ecommerce, accounting, customer engagement, inventory management, scheduling, bookings, employee management and advanced analytics.
Switching To Vend
If you want to join Vend you can request a callback or call them through their website or call 0208 106 0775. They also offer a free 14-day trial, and you can watch a 10-minute demo of their software.
Additional Business Services From Vend
Vend offers a range of additional EPOS features which include:
Inventory management
Reporting and insights
Hardware – card readers, cash drawers, barcodes, printers, stands/mounts and accessories
Payments
Ecommerce solutions
Customer management
Barcode scanner
Vend Customer Service and Complaints
You can contact the Vend customer service team through their online help centre on the online chat.
Vend Contact
You can get in contact with Vend by:
Sales call 0208 106 0775
Live chat online (available 24/7)
Post – Senna Building, Gorsuch Place, London E2 8JF
Website: https://www.vendhq.com/uk/
Vend Payment Services Pros/Cons
Pros
Offers web-based POS software suitable for Mac and PC
Purchase software only or with hardware
Provides a range of integrations including ecommerce, accounting and more
Simple price plans with no transaction fees
Fairly positive customer reviews
Cons
On the go and display screens only compatible with iPad
Phone support included on all plans but details not provided