iPads and tablets are changing the EPOS landscape. Point of sale systems are changing and no longer need to be fixed to the counter or be large units. Modern systems are agile and can be portable, they are modular to enable businesses to create systems that incorporate the features and accessories that they need.
At the heart of a lot of these systems are tablet-based solutions, many of which are iPads as they offer a mobile solution that can have multiple uses.
There are many providers of EPOS software with some providing iPad software, so we've looked at the providers to see what iPad EPOS solutions are available.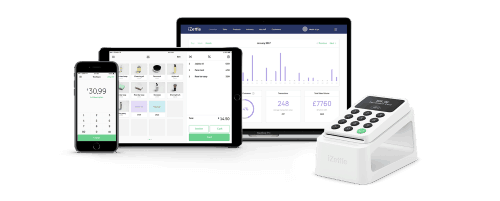 The table below gives a quick price comparison of the top UK providers for iPad point of sale and EPOS software.
* The facts and figures included here come from each company's website and were accurate at the time of writing (May 2022) but may have since changed. Also, please keep in mind these may not be apples to apples comparisons as each provider offers different solutions. This guide should be used as a starting off point for more research on your part.
Below we profile each of the companies' services and features in a bit more detail.
Note companies are ranked in no particular order and this no way indicates one solution is better than another.
Featured: Zettle Pro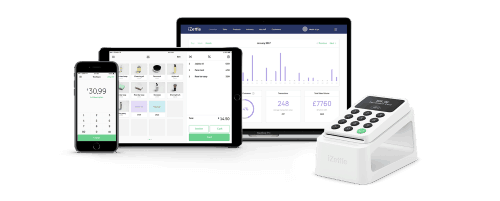 Some of the features and benefits of Zettle's iPad point of sale and EPOS software.
Modern and mobile POS systems
Incorporate hardware accessories to create a bespoke solution
Easy to use software
Accept mobile payments
Free POS app
Remote dashboard to track all sales and staff
Reporting facilities
Integrated cross-channel platform
Designed for all businesses
Dedicated solutions for retailers and restaurants
Zettle is a EPOS system and software provider who offers a range of solutions to businesses in all sectors but also provides tailored solutions for retailers and restauranteurs. They offer a range of systems which include iPad-based EPOS systems with a variety of accessories to create a bespoke solution to meet your needs.
Zettle's EPOS software is easy to use and their app is available free download and use. Their iPad software and systems make taking payments easy and mean you can take payments from anywhere. Their software can be remotely managed and will give you access to their reporting facility which can offer better insight.
Visit the Zettle website
1. Square

Some of the features and benefits of Square's iPad point of sale and EPOS software.
Tablet-based POS systems
Free point of sale app for iOS and Android devices
Enable you to use tablets and smartphones for multiple uses
Accept payments and create printed or digital receipts
Easy to use interfaces
Track all your payments
Manage your inventory
Access reporting facilities
Remote management and multiple site management
Cater for all types of businesses
Square is a payment solution provider that deliver a range of tablet-based POS systems and software to a wide variety of businesses. They offer a tailored service where you can build a solution that works for you from a range of software, accessories and hardware.
Square's POS solutions are easy to use and to accept payments on and allow you to print receipts or send them digitally. They also offer a reporting facility that enables businesses to have greater insight into their sales, inventory, sites and customers. The software can be accessed remotely and can manage multiple sites giving a good overview and control of all sites.
2. Shopify

Some of the features and benefits of Shopify's iPad point of sale and EPOS software.
Mobile POS systems and software including iPad solutions
Easy to use interface
Safe and secure software
Ability to synchronise all your sales channels
Can handle discounts and promotional codes
Hardware is plug and play
Reporting facilities
Manage your inventory
Offer online sales support and e-commerce site development
24/7 support
Shopify offers POS solutions that combine software and hardware that includes iPad-based systems. Their solutions enable businesses to take payments from almost anywhere. Their payment solutions are safe and secure with the data being stored securely.
Shopify's systems are easy to use and enable businesses to combine their sales channels which can help in synchronise your data and inventory to create a system that gives you a complete overview of your sales and stock. You can access their reporting facilities remotely to assist you in managing multiple sites. Shopify is also an e-commerce site developer and they can support you to grow your business online.
3. Lightspeed

Some of the features and benefits of Lightspeed's iPad point of sale and EPOS software.
Mobile EPOS systems using iPads
Customer facing displays with product information
Incorporate payments and ordering into one device
Kiosk-based ordering through iPads
Designed for the restaurant businesses
Cloud-based EPOS that can be accessed from anywhere
Reporting facility
Secure data storage and back-up
Improve communications between staff
24/7 support
Lightspeed is a EPOS system and software provider whose products include iPad software and systems. They offer systems and solutions that are tailored to restaurant businesses which allow them to have iPad-based systems that enable table ordering, customer-facing displays, and payments through a single device. They also offer kiosk-based iPad ordering for a high tech dining experience.
Lightspeed's iPad EPOS software is cloud-based which means that you can access the software from anywhere through any device. This enables businesses to oversee multiple sites and run reports to get greater insight into their business.
4. Epos Now

Some of the features and benefits of Epos Now's iPad point of sale and EPOS software.
Provide complete EPOS systems and software only solutions
Offer a range of tablet solutions including iPad
Will migrate all your data from your existing system
Manage all your products, stock and customer data
Standalone or connect to applications
Easy to use
Scalable solution
Access and monitor from anywhere
Real-time reporting available
24/7 customer support
Epos Now is a EPOS system and software provider who supplies a wide range of systems which includes products specifically for tablets on either iOS and Android platforms. Their iPad software is easy to use and provides a scalable solution as you can add as many devices as you want to the network.
Epos Now offers a migration service to help you to migrate all your existing data from your current system to theirs. Their software can be used as a standalone system or you can add various applications and hardware to create a complete solution that caters for all your needs.
5. ShopKeep

Some of the features and benefits of ShopKeep's iPad point of sale and EPOS software.
Specialist iPad-based point of sale systems
Easy to use and simple to set up
Customisable software and systems
Guarantee the lowest integrated payment processing rate
Accept all payment types
Offer all the possible hardware that you may need
Access your sales information and real-time reports
Remotely manage your business from anywhere
Automated inventory tools
Allows you to integrate with apps such as BigCommerce, MailChimp and QuickBooks
ShopKeep is a point of sale software and system provider who specialise in iPad-based solutions for businesses who are retailers, restaurateurs and bars. They guarantee that their integrated payment processing rate is the lowest on the market.
ShopKeep's systems and software are easy to use and simple to set up and can be integrated with other useful apps to create a more effective system, these include apps such as BigCommerce, MailChimp and QuickBooks. You can access their software from anywhere remotely to manage and run reports to give you a better insight into your sales and inventory including real-time reports.
6. Nobly

Some of the features and benefits of Nobly's iPad point of sale and EPOS software.
Simple to use iPad POS that are the next generation of POS systems
Reliable and affordable systems
Free and fast set up
Integrates with other supporting software and hardware
Train your staff in minutes
Track your sales and run reports
Manage your inventory
Offer facilities such as table ordering devices, table monitoring and ingredient tracking
Works offline in case your wifi is down
Reporting facility
Nobly is a point of sale software and hardware provider that offers iPad-based POS solutions that can be standalone devices, or you can add hardware to create a bespoke system for your business that will give you a complete POS solution. It will also integrate with other software.
Nobly's iPad POS systems are reliable and affordable with free set up and easy to use with staff being able to be trained in minutes. They offer powerful software which will enable you to get better insight into your business by being able to track sales, manage your inventory and run reports.
7. EPOS Direct

Some of the features and benefits of EPOS Direct's iPad point of sale and EPOS software.
A wide range of EPOS systems and software including iPad POS
Offer a no-contract plan
Simple pricing at £25 per month
Demonstration software available and can try it for 30-days
Cloud-based software
A range of accessories available
Sales and stock control management
Reporting facilities
Delivered with leading providers
Support businesses in a wide variety of industries
EPOS Direct is a supplier of EPOS systems and software who offer a wide range of solutions and hardware which includes iPad-based solutions which can be standalone software or can include accessories to create a complete EPOS system.
EPOS Direct's iPad POS systems and software are available on a no contract plan with simple pricing. Their software is cloud-based and can be accessed on a trial basis for 30 days so that you can sample their software without committing to them. Their software will give you access to reporting that enables you to track your sales and stock.
8. Vend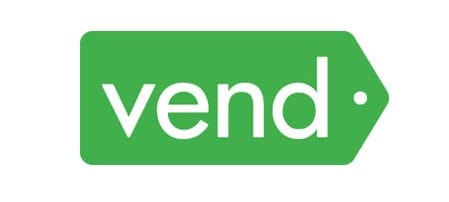 Some of the features and benefits of Vend's iPad point of sale and EPOS software.
Simplified iPad POS to reduce swipes, touches and taps
Quicker sales
Easy to use and manage
Customisable interface
Attractive POS solutions
Manage your inventory
Synchronises to the cloud
Manage loyalty schemes
Reporting facilities
Free trials available
Vend is a EPOS software provider that delivers a range of solutions that operate on iPad, Mac and PC. They have created iPad software that is more intuitive and easier to use with fewer swipes, touches and taps through their customisable interface which enables you to choose which products or services take priority.
Vend's software enables businesses to create an attractive point of sale systems that incorporates the accessories that you need. The software synchronises to the cloud to keep your data safe and access to it remotely. It also incorporates reporting facilities and inventory management to allow to have greater control and knowledge of your business.
9. Unique Secure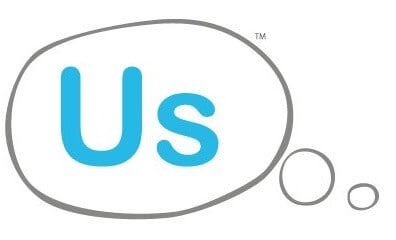 Some of the features and benefits of Unique Secure's iPad point of sale and EPOS software.
Modular EPOS systems built around tablets
Cutting edge tablet-based designs
Simple to set up with plug in and use from the box technology
Easy to use interfaces
Mobile point of sale solutions that can incorporate useful functionality
Enable you to maximise customer engagement
Their range of solutions cater for different business needs
They design and manufacture point of sale hardware
Offer a range of different styles of system and accessories
Secure and safe technology
Unique Secure is not just a provider of EPOS software as they also design and manufacture point of sale hardware which means that they can offer a wide range of hardware solutions and accessories to complete your iPad POS.
Unique Secure's iPad POS software is easy to use and to set up as they have created systems that are able to be used straight from the box without any technical knowledge. Their iPad software enables businesses to accept payments from almost anywhere. They have designed their systems to be modern and cutting edge to create POS that are attractive.
10. AirPOS

Some of the features and benefits of AirPOS' iPad point of sale and EPOS software.
Software that is compatible with iOS, Android and Windows
Can connect in-store and online sales
Simple software
Accept a variety of payment cards
Suitable for multiple locations
Stock management
Cloud-based back office accessible from anywhere on any device
Provides customer support from 9am to midnight seven days a weeks
Offers a 14-day trial with no commitment
AirPOS is a point of sale provider specialising in solutions for small and independent retailers. They offer a range of POS systems including software that is compatible with iOS, Android and Windows devices and a range of hardware compatible with iPads and Android tablets including tablet stands, printers, cash drawers and scanners.
AirPOS offers two plan levels which are AirPOS and AirPOS Pro, the key difference being the loyalty software and free hardware on the Pro plan. Both plans include stock management, the ability to manage multiple locations and multiple channels, monitor staff performance and produce in-depth reports. They also offer integrations with Sumup, Tide, Xero, Zettle and Worldpay.
11. Loyverse POS

Some of the features and benefits of Loyverse's iPad point of sale and EPOS software.
Allows you to sell from iPad, tablet or smartphone
Accept a range of payment methods
Add discounts
Print or issue electronic receipts
Suitable for multiple locations
Can integrate with customer and kitchen displays
Assists with order management, stock and staff management
CRM and loyalty program
Provides integration with third-party apps including accounting and ecommerce
Includes 24/7 live chat support
Loyverse POS offers a variety of POS software including standard POS software, dashboard software, kitchen display software and customer display software that are free. They also provide a range of pay monthly software to enhance the POS functionality including employee management, advanced inventory and integrations.
Loyverse POS' software works on iOS and Android tablets and smartphones so you can quickly start taking payments from anywhere on any device. Their software enables you to accept a range of payments, print or issues electronic receipts, manage cash, orders, stock and staff through a single platform. They also offer CRM and loyalty program management and integration with ecommerce and accounting software.
Please note we have affiliate agreements with Lightspeed, Zettle, Square and Shopify. This means they pay us a commission if you book a demo after using our website. This comes at no cost to you, but we thought you should know. We may also be paid a fee if you get a quote via the form at the top of the page.