Investing in accounting and bookkeeping software can reap great rewards as it can help you streamline and automate some of your financial processes which can save you time to focus on your core work.
Many software packages can help you to manage invoices, payments, expenses and even track time for billing purposes. There is a range of accounting and bookkeeping software providers who offer varying products which we have explored below.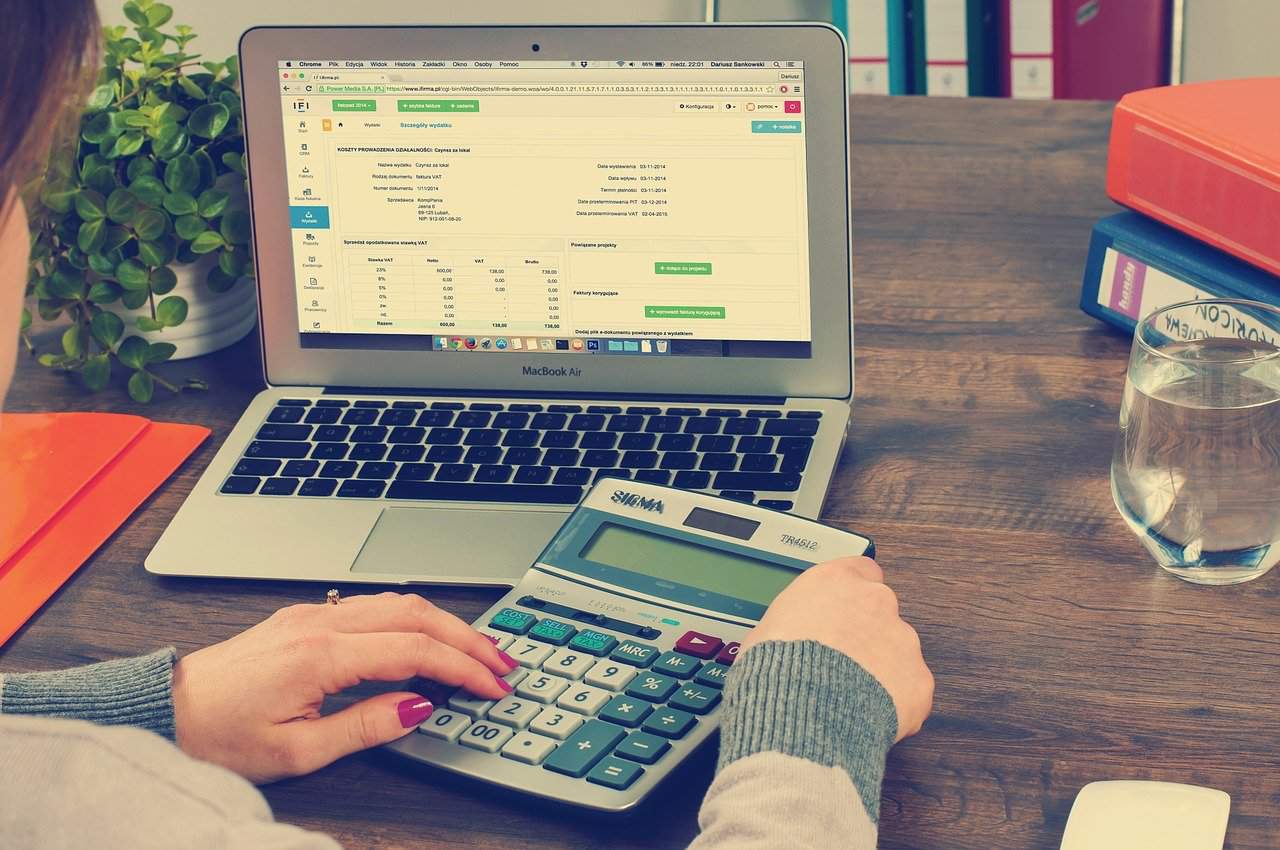 The table below gives a quick price comparison of the top UK providers for accounting and bookkeeping software.
| Company | Free plan | Cheapest monthly plan |
| --- | --- | --- |
| Xero | Yes | £10 |
| FreshBooks | No | £11 |
| QuickBooks | No | £12 |
| Sage Cloud Accounting | No | £12 |
| Kashoo | No | $16.65 |
| Wave | Yes | Not stated |
| FreeAgent | No | £9.50 |
| Zoho Books | No | £6 |
| Clear Books | No | £8 |
| Pandle | Yes | £5 |
| Bokio | Yes | £10 |
| Osome | No | £120 |
* The facts and figures included here come from each company's website and were accurate at the time of writing (April 2020) but may have since changed. Also, please keep in mind these may not be apples to apples comparisons as each provider offers different solutions. This guide should be used as a starting off point for more research on your part.
Below we profile each of the companies' services and features in a bit more detail.
Note companies are ranked in no particular order and this no way indicates one solution is better than another.
1. Xero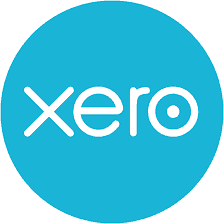 Some of the features and benefits of Xero's accounting and bookkeeping software.
Offers accounting software designed for small businesses
Cloud-based software
Helps automate everyday business tasks
Provides up-to-date financials
Access your accounts from anywhere
Automatic reminders
Make online payments
Import bank transactions
Send invoices
Offers a mobile app
Xero is an accountancy software provider that caters for smaller businesses. They provide smart online accounting solutions that are cloud-based and they deliver reliable and secure data protection. Their software is designed to help make tax and VAT returns simpler, including digital returns.
Xero's accountancy software will assist you in automating everyday business tasks and provide you with up-to-date financial information. You can access your accounts from anywhere on a laptop or mobile using their mobile app. Their software enables you to reconcile your accounts through importing bank transactions, send invoices, making payments and setting reminders.
2. FreshBooks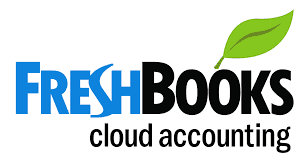 Some of the features and benefits of FreshBooks' accounting and bookkeeping software.
Offers small business accounting solutions
Provides fast and secure software
Enables you to free up time through automation like invoice reminders
HMRC compliant software
Produces insightful reports
Offers online payments
Allows you to track time spent on each client/project
Log and organise expenses
Offers a free trial
FreshBooks is a cloud accountancy software provider that offers solutions to the self-employed and small business owners all over the world. They designed their software to aid small businesses to simplify and automate their financial processes to release more time for the work they do.
FreshBooks' accountancy software is HMRC compliant for making tax and VAT returns, and it provides fast and secure software that can be trusted. They will help improve your processes through simplifying invoicing, allowing online payments, automation of invoice reminders, the ability to easily log and track expenses. They even offer the facility to track staff hours to make client invoicing easier with pre-population options.
3. QuickBooks

Some of the features and benefits of QuickBooks' accounting and bookkeeping software.
Offers quick and simple accounting software
Run payroll
Self-assessment including digital returns
Manage VAT
Send invoices
Time tracking facilities
Connects with your bank account
Pay bills
Manage expenses
Mileage tracking
QuickBooks is an accountancy software provider that is designed to meet the needs of the self-employed, smaller businesses and accountants/bookkeepers with their quick and simple software solution that encompasses all financial monitoring solutions. They offer several plans which include a single self-employed plan and three complete plans offering VAT, payroll and more functions.
QuickBooks' offers a variety of accountancy and bookkeeping solutions that include managing self-assessment and VAT including making digital returns, allows you to run payroll, send invoices and pay bills. They also offer solutions to manage your expenses, time and mileage tracking as well as connecting with your bank account.
4. Sage Cloud Accounting

Some of the features and benefits of Sage Cloud Accounting's accounting and bookkeeping software.
Offers cloud-based accountancy software
Easy to set-up and use
Access the software from anywhere on any device
Real-time financial data
Helps aid collaboration
Compliant software for making tax digital
Offers smart automation
Offers bank-level security
24/7 online support
Offers a free trial
Sage Cloud Accounting is one of Sage's accountancy tools which is cloud-based and is designed for small and medium-sized businesses. They offer two plans for their cloud accounting package which are an entry-level for sole traders and micro-businesses, and a standard plan for established businesses that require invoicing and cash flow management.
Sage Cloud Accounting plans all offer the ability to create invoices, track payments, produce real-time reports and submit VAT returns. Their software also allows you to access your accounts through their mobile app and it connects to your bank. Additional features include quotes and estimates, record purchase invoices and view cash flow statements.
5. Kashoo

Some of the features and benefits of Kashoo's accounting and bookkeeping software.
Offers simple cloud accounting software
Designed for small businesses
Speeds up your accounting processes
Manage expenses
Automate reports
Fast invoicing
Connects to your bank account
Automatic backups
Mobile app
Offers unlimited help by phone, in-app chat and email
Kashoo is an accounting software provider that offers a single plan designed to cater for small businesses to help them automate and speed up their accounting processes. They offer a free 14-day trial of their software.
Kashoo's accounting software is packed with premium features which include premium support that has no limits and is available by phone, in-app chat and email. Their software integrates with other software, connects with over 5,000 banks and they offer a mobile app. Other features include managing expenses, automating reporting, fast invoicing, automatic backups and notifications, allows bulk editing and one-click reviews.
6. Wave

Some of the features and benefits of Wave's accounting and bookkeeping software.
Offers financial software for entrepreneurs
They offer free software and pay per use for payments
Assists with accounting
Designed to assist those with no accountancy skills
Automated processes
Manages invoicing
Helps to track receipts with scanning
Payment processing
Payroll
Run financial reports
Wave is a financial processing and accountancy software provider that offers solutions for invoicing, payment processing, receipt management and general accountancy. They offer their software for free with no setup costs or hidden fees and charge only for online payment processing as a percentage and a small transaction fee.
Wave's accountancy software offers unlimited tracking, allows access by third parties, connects with bank accounts and credit cards and has a performance dashboard. It offers powerful reporting on cash flow, profit and loss, financial statements and overdue invoices and bills. Their invoice functionality is available in many currencies, send estimates that can be converted into invoices, and personalisation of invoices.
7. FreeAgent

Some of the features and benefits of FreeAgent's accounting and bookkeeping software.
Provides accounting software designed for small businesses
Easy to use software
Helps manage project finances
Produces invoices
Can create estimates
Track time on clients/projects
Manage expenses
Incorporate payroll
Connect to your bank
Offers a free trial
FreeAgent is an accountancy software provider that has created its software to support small businesses in managing their finances. They offer three plans that are designed for different business setups – Sole Trader which includes self-assessment filing, Partnership/LLP which includes profit share calculation, and Limited Company which includes self-assessment filing, dividend vouchers and corporate tax forecasting.
FreeAgent's accounting software is designed to manage their finances through support for managing project finances, producing invoices, creating estimates, tracking time spent on projects/clients, managing expenses, payroll activities and connecting to your bank. They offer a free trial to allow you to sample their software capabilities.
8. Zoho Books

Some of the features and benefits of Zoho Books' accounting and bookkeeping software.
Offers online accounting software
Helps automate business workflows
Provides end-to-end accounting
Raising sales orders
Produces invoices
Helps prepare VAT
Import bank transactions
Time tracking
Offers a variety of apps that can be integrated into their platform
Provides a 14-day trial
Zoho is a software provider for businesses to assist them in managing a variety of online resources including CRM, sales and marketing tools, remote working tools, email and finance tools which includes Books for accounting. Zoho Books is an end-to-end accounting software which helps automate business workflows.
Zoho Books helps to manage receivables through sending estimates and converting them into invoices and assisting with payment reminders. Manage payables through the creation of purchase orders and uploading receipts. You can also import your bank account transactions, track time spent on projects, manage contacts and run a wide variety of reports.
9. Clear Books

Some of the features and benefits of Clear Books' accounting and bookkeeping software.
Provides small business bookkeeping and accounting software
Simple to use tool
Create and send invoices
Purchase tracking
Financial reporting
Track business bills
Employee expenses
Match bank transactions with invoices and bills
Offers search capabilities
Produce reports and tax returns
Clear Books offers business accountancy software that is designed for small businesses and is easy to use. Their software allows businesses to take control of their invoicing, purchase tracking and financial reporting. They offer two plans which are Small and Large.
Clear Books' Small plan provides invoice and quote creator, bill and receipt tracking, bank feeds and uploads, reports, dividend tool and project accounting. The Large plan offers all the Small plan capabilities plus advanced features including HMRC recognised software, making tax digital VAT reporting, CIS and multi-currency. Their software allows you to also track business bills and employee expenses, search by customer/supplier and match bank account transactions.
10. Pandle

Some of the features and benefits of Pandle's accounting and bookkeeping software.
Provides simple bookkeeping software
Intuitively designed to help save you time
Offers a free plan
Automatically pulls out bank accounts transactions
Helps automate payment reminders
Create quotes and invoices
Upload receipts
Submit compliant VAT returns directly to HMRC
Control access
Offers an intuitive mobile app
Pandle is an accountancy software developer who has created simple and easy software that has been designed to support small businesses with their bookkeeping. They offer two plans which are a free plan and a Pro plan. You can try out the Pro plan on their free trial.
Pandle's free plan includes creating quotes and invoices, payment reminders, accept payments with Pandle Pay, import bank transactions, VAT submissions, run reports and export data. In addition, the Pro plan offers receipt uploads, manage projects, cash flow forecasting, manage user permissions, unlimited users, premium invoice templates and multi-company management.
11.Bokio

Some of the features and benefits of Bokio's accounting and bookkeeping software.
Simple accounting software
Offers a free account
Record transactions from your bank
Automated software reports
Send and track invoices
Manage your accounts on the go with mobile-friendly software
Assists in submitting your VAT return
HMRC compliant
Manage expenses
Cloud-based and secure backups
Bokio is a financial software provider that offers bookkeeping and invoicing software as well as service add-ons. They cater for smaller businesses and the self-employed. They offer three plans which are a Free plan, Priority Support and Hire an Accountant.
Bokio offers cloud-based financial software that is automatically backed up and secure. Their free plan includes recording transactions, templates, unlimited invoicing, automated reports, HMRC compliant VAT returns, automatic bank feeds, management of expenses and support. Priority Support incorporates all the free features but has support to set-up the account and 24-hour support response time on business days.
12. Osome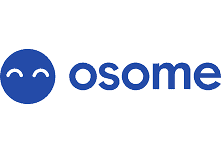 Some of the features and benefits of Osome's accounting and bookkeeping software.
Offers accounting software for entrepreneurs and e-comm sellers
Manage taxes, VAT and reports
Automated software
Reconciles payments
Track payments
Prepare sales analytics
Optimised for Amazon, eBay and Shopify
Integrates with apps
Provides a dedicated human accountant
Offers a demo of the software
Osome is an accountancy software provider that caters for entrepreneurs and e-comm sellers with over 9,500 clients around the world. They claim that their software can help free up 40 hours of admin per month and can save 400 trees per year of paper by digitising paperwork.
Osome offers its customers a dedicated bookkeeper and accountant that will get to know your business and support you. They will help you get set up, handle your books and accounts, prepare reports and chat via live chat. Their software helps reduce admin by automating your software, reconciling and tracking payments and integrates with apps.