Webinars are a great way to engage customers and staff in communications, training and increasing sales opportunities. Most webinar software offers aids to help plan, run and analyse your webinars and can monetise your webinars to drive revenue as well as offering a variety of other features. There are many webinar software providers to choose from so we have detailed below what each of the leading providers offer.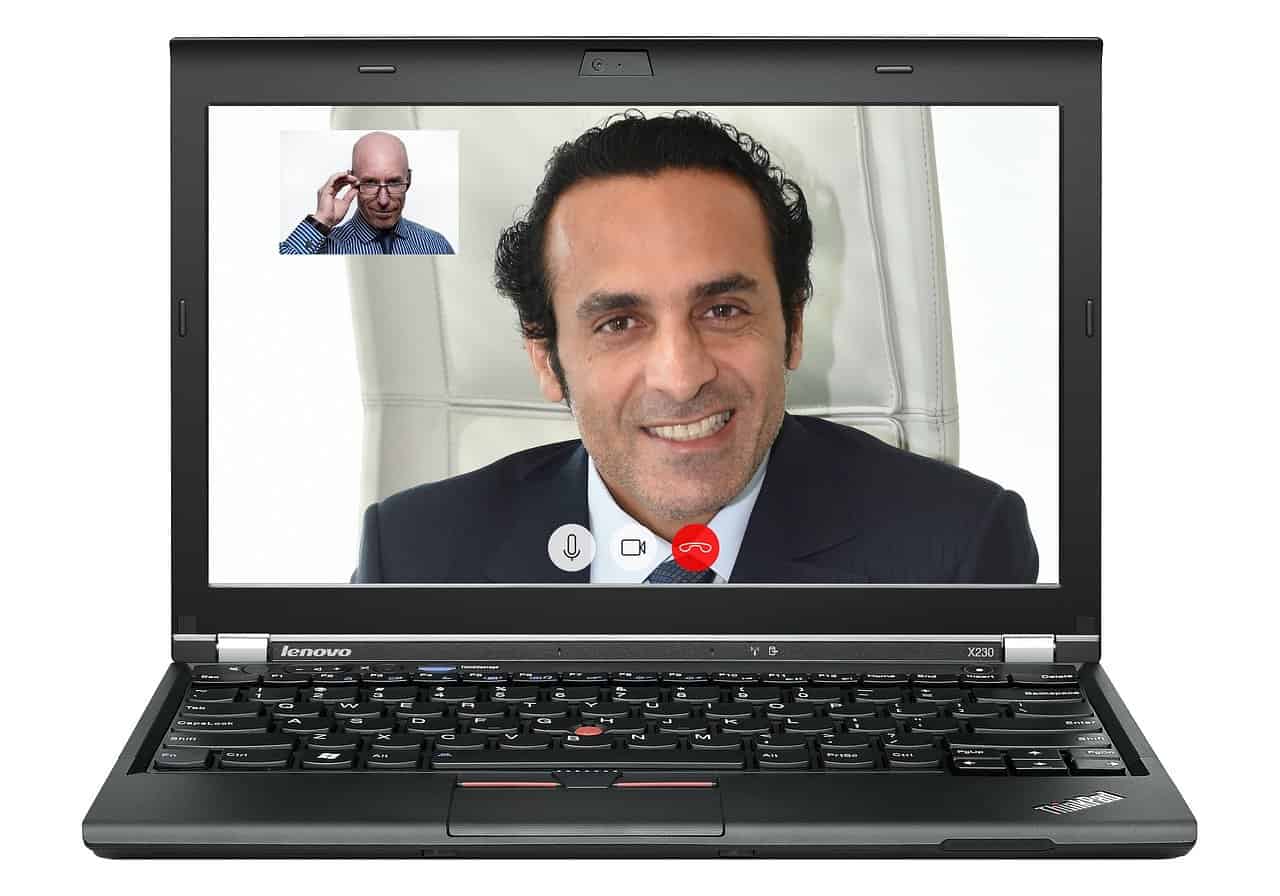 The table below gives a quick price comparison of the top UK providers for webinar software.
| Company | Free plan | Cheap monthly plan |
| --- | --- | --- |
| GoToWebinar | No | £69 |
| BigMarker | No | $79 |
| EasyWebinar | No | $78 |
| ClickMeeting | No | £20 |
| Demio | No | $34 |
| Livestorm | Yes | $99 |
| WebinarJam | No | $499 |
| EverWebinar | No | $199 |
| WebinarNinja | No | $39 |
| GetResponse | No | $49 |
| Adobe Connect | No | £40 |
| Webinars OnAir | No | $19.97 |
| Hangouts Meet | Yes if you have G Suite account | £4.14 |
| Livestream | No | £70 |
| Zoom | Yes | £11.99 |
| AnyMeeting | Yes until 2021 | $48 |
| Webex | Yes | £11.25 |
| Dacast | No | $19 |
| MyOwnConference | Yes | £22 |
| LiveWebinar | Yes | £9.60 |
* The facts and figures included here come from each company's website and were accurate at the time of writing (Jan 2022) but may have since changed. Also, please keep in mind these may not be apples to apples comparisons as each provider offers different solutions. This guide should be used as a starting off point for more research on your part.
Below we profile each of the companies' services and features in a bit more detail.
Note companies are ranked in no particular order and this no way indicates one solution is better than another.
1. GoToWebinar

Some of the features and benefits of GoToWebinar's webinar software.
Offers webinar specific software
Allows you to plan, present and follow-up
Suitable for a variety of skill levels
Takes the stress out of presenting
Quick and simple event management
Pulls together data on attendance and performance
Allows you to show videos, run polls and share content
Produces automatic invitations and follow-up emails
Designed for training and lead generation purposes
Offers a 7-day trial
GoToWebinar is one of LogMeIn's communication and collaboration tools which caters for a wide variety of professions that are small to medium-sized businesses with software including webinars, meetings, rooms and training. They offer three plans and a free 7-day trial.
GoToWebinar is designed to allow you to plan your webinars, present and then conduct follow-up with participants. They have designed the software to be easy to use and set up with their user-friendly event management tool that takes the stress out of organising and presenting. It also allows you to share content and videos as well as run polls and collect data on attendance and performance.
2. BigMarker

Some of the features and benefits of BigMarker's webinar software.
Offers a video platform for webinars
Also suitable for summits and virtual conferences
Helps to automate training and marketing
Grow the reach of your businesses through webinars
Offers a variety of webinar types
Plans can offer up to 1,000 attendees and four hosts
Enables chat, polls, Q&A and handouts
Screen, file and video sharing
Provides analytical features
Offers a range of sales and marketing features
BigMarker is a webinar hosting provider that offers four webinar software plans that include live streaming, on-demand webinars, automated webinars, Facebook and YouTube Live, MeetingSpace and 24/7 use. The Starter Plan offers up to 100 attendees and one host and other plans can offer up to 1,000 attendees and four hosts.
BigMarker also offers a wide variety of other features including chats, polls, Q&As, handouts, screen, file and video sharing, recording, dial-in audio and analytics. They also offer a range of sales and marketing features including email templates, landing pages, custom URLs, list management and ability to sell tickets.
3. EasyWebinar

Some of the features and benefits of EasyWebinar's webinar software.
Provides three webinar plans
Easy to use platform
Offers both live and automated webinars
Designed to help you grow your business
Integrates with a variety of popular platforms
Allows you to automate engagement
Simple set up process
Customer tracking tools
Suitable for lead generation, client communications and interactive training
Offers a free trial
EasyWebinar is a specialist webinar software provider that offers three business plans that are designed to help businesses to grow and it is suitable for lead generation, client communications and interactive training. They offer new customers a free trial and they provide discounted rates for those choosing annual billing.
EasyWebinar's software is designed to be simple to set up and it can integrate with a variety of popular platforms. They provide both live and automated webinars through Evergreen as well as allowing you to track customers through tools. Their plans offer a variety of features including up to 100 live attendees through to 2,000 on the highest plan.
4. ClickMeeting

Some of the features and benefits of ClickMeeting's webinar software.
Offers meeting solutions including webinars
Provides a variety of support tools
Hassle-free set up
Customise your webinar rooms
Offers automated webinars
Allows paid webinars
Enables subaccounts and multi-users
Offers a range of add-ons
Suitable for marketing, sales, e-learning and onboarding
Offers a 7-day free trial
ClickMeeting is an online meeting software provider whose solutions include webinars. They offer three webinar plans and provide a free 7-day trial which allows you to run webinars for up to five people. Their plans allow businesses to customise their accounts and spaces with subaccounts and multi-users.
ClickMeeting's plans offer a variety of features which includes automated webinars, paid for webinars, customised branding, webinar timeline, customised invitations, registration page, profile page, address book and waiting room facility with the ability to show the agenda. They have designed their webinar software for marketing, sales, e-learning and onboarding clients.
5. Demio

Some of the features and benefits of Demio's webinar software.
Offers easy to use webinar software
No download required
Provides a range of marketing tools
Customise with your branding
Offers live and automated webinars
Allows replays
Enables chat, questions, polls, handouts and call to action prompts
Works with all operating systems
Provides 24/7 customer support
Offers a free 14-day trial
Demio is an online event hosting software provider suitable for webinars and they offer three packages to cater for different needs. They also offer a free trial which lasts for 14 days. They have designed their software to be easy to use as it doesn't require you to download a plugin and it works with all operating systems which make their webinars easier to join and increase attendance.
Demio's features include live and automated webinars, ability to replay webinars, enables you to chat, receive questions, run polls, give handouts and deliver calls to actions. They provide a range of marketing tools to support you and offer 24/7 customer support.
6. Livestorm

Some of the features and benefits of Livestorm's webinar software.
Offers a variety of communication tools
Provides a free plan
Unlimited webinars and on-demand webinars
Unlimited meetings
Up to 100 attendees with the ability to extend to 1,000
Four-hour webinar limit
Screen sharing
Browser-based webinars
Allows Q&As during webinars
Unlimited replay
Livestorm is an online communication tools provider that offers three plans which are a free plan, Premier and Enterprise. The free plan includes unlimited webinars, on-demand webinars and meetings with four attendees and 20-minute maximum limit.
Livestorm's webinar plans include browser-based webinars, chat, live answer notification and Q&A during webinars, customer registration, unlimited replay and storage, screen sharing, one-click invite via email and automatic reminders. They provide webinars that can last up to four hours for up to 1,000 although extra fees occur for over 100 attendees. They offer team-wide accounts and provide multi-language support.
7. WebinarJam

Some of the features and benefits of WebinarJam's webinar software.
Offer three webinar plans
Up to 5,000 attendees
Allows up to six presenters
High-quality video and audio
Works across all devices
Screen sharing
Live chat
Automated recordings
Flexible scheduling
Attendee spotlight
WebinarJam is a webinar provider offering three plans. The Basic plan includes unlimited webinars with up to two presenters and 50 attendees for up to two hours. The Professional plan offers up to 4 presenters and 2,000 attendees for a maximum of three hours. The Enterprise plan includes up to 6 presenters and 5,000 attendees for a maximum of four hours and a control centre.
WebinarJam has interactive tools which include live chat, attendee spotlight for discussions, has drawing boards for illustrations or notes, run polls and surveys, video plugins and handouts. Plans also include active offers to run money-making events, automated recordings, page builder and flexible scheduling.
8. EverWebinar

Some of the features and benefits of EverWebinar's webinar software.
Offers three webinar plans
Plans are based on the payment frequency
Automated webinars
Advanced simulation tools
Pre-made landing pages
Live chat simulator
Clickable offers
Page builder and flexible scheduling
Polls and surveys
Provides 24/7 support
EverWebinars is a specialist webinar provider who offers three plans that are all based payment frequency of either three instalments, annual and biennial. All plans include automated webinars, advanced simulation tools, pre-made landing pages and 24/7 support.
EverWebinars include live chat simulator to increase engagement, clickable offers so your events can make money including creating urgency, polls and surveys, and dynamic attendee display. They do hybrid webinars that allow you to do automated webinars that benefit from interactivity including live real-time chat. They provide a page builder with full customisation and seamless integration with stats, chats and videos as well as flexible scheduling and detailed analytics.
9. WebinarNinja

Some of the features and benefits of WebinarNinja's webinar software.
Offers four webinar plans
Unlimited webinars
Run paid webinars
Multiple presenters
Auto recording
Auto email notifications
Integrates with over 1,000 apps
Provides stats and analytics
Interactive tools
Offers a range of templates
WebinarNinja is a webinar provider that offers four tiered plans designed for different levels of attendees and features. The plans all include unlimited recorded webinars and live attendees – Starter plan of 100 attendees, Pro 300 attendees, Power 1,000 attendees and Plus 5000 attendees.
WebinarNinja's plans offer unlimited webinars that can be free or paid and can have multiple presenters. It includes features like auto recording, auto email notifications, sharing of slides, screen sharing, Q&A and polls. Their software integrates with over 1,000 apps and they provide stats and analytics to support you as well as templates for registration and thank you pages.
10. GetResponse

Some of the features and benefits of GetResponse's webinar software.
Offers integrated webinar software
Easy to set-up
No installation required
Aims to increase conversions and engagement
Share files in many formats
Add YouTube videos
Chat and moderate discussions
Screen saving
Interactive whiteboards
Allows you to gather feedback
GetResponse is an online collaboration tool provider who offers a variety of communications which includes webinar software. Their software is designed to help you increase conversions from your webinars and improve engagement. To assist you they have made the software easy to use and it doesn't require participants to install programmes or software.
GetResponse's webinar software allows you to chat, moderate discussions, share files in a variety of formats, embed YouTube video to your presentations, share your screen, use interactive whiteboards for collaboration. They enable you to promote your products through call-to-action buttons and collect feedback through polls and tests.
11. Adobe Connect

Some of the features and benefits of Adobe Connect's webinar software.
Offers a range of online software solutions
Multiple media and video
Interactive tools
Smart Q&A and multiple poll types
Quick status options
Hosting controls
Registration management
Branding and customisation
Reporting and analytics
Offers 90-days free access
Adobe Connect is a software solutions provider who offers a variety of online tools to support businesses including collaboration tools like webinar software. Their software is flexible and powerful with the ability to customise and brand templates, assistance in managing registrations as well as reporting and analytics
Adobe Connect has created their software to increase interaction through allowing you to use dynamic multimedia and video as well engagement tools like smart Q&A, quick status options, multiple types of polls, ice breakers, word clouds and timers. They offer hosting controls including prepare mode, presenter only area, ability to set-up rooms in advance and engagement dashboards.
12. Webinars OnAir

Some of the features and benefits of Webinars OnAir's webinar software.
Offers affordable webinar solutions
Simple and easy to use software
Designed to help businesses monetise webinars
Customise with your own branding
Offers bigger rooms
Incorporate one-click offers
Automatically redirect your audience to your website
Offers a variety of tools to increase engagement
Provides integration opportunities
Offers a 30-day trial
WebinarsOnAir is a webinar solution provider that has built their webinar software to hold all the features that you require and uses Google foundations to create a platform you can trust. They specialise in paid-for webinars to help businesses to increase their revenue stream.
WebinarsOnAir incorporates sales tactics as part of their software offering through giving you the tools you need like monetising your webinars, one-click offers, and force redirect your audience on to your website at the end of the conference. They offer a variety of other features including email, reminders, recordings, multiple speakers, share desktop, interactive chat, social media integration, run polls and surveys.
13. Hangouts Meet
Some of the features and benefits of Hangouts Meet's webinar software.
Offers a range of online collaboration software
Includes meeting and webinar software
Forms part of G Suite business plans
Easy to set-up webinars
No plugins or account required
Up to 30 attendees
Gives you smart participant management
Simple access through an email link or calendar invite
Fast interface
Can be used on any device including conference room equipment
Hangouts Meet is part of Google's G Suite online software tools that are designed to increase engagement and collaboration. It forms part of their G suite offering for businesses and education plans. Their software is flexible and can be used on a variety of devices and conference room equipment.
Hangouts Meet is designed to be easy to use with a fast interface with simple setup and the ability to send out access through emails and calendar invites. Participants can access the webinar simply through the link and they don't need to have an account or download any software. They help you to manage your meetings/webinars through smart participant management.
14. Livestream

Some of the features and benefits of Livestream's webinar software.
Online communication tools provider
Provides two plans
Offers the ability to monetise your events
Secure service with an option for more advanced security
Embedded video player
Stream to Facebook and YouTube
Overlay graphics
Q&A and polls
Caters for individuals through to large organisations
Livestream is an online communication tool provider that enables businesses to create virtual events and conferences which can include collaborating with staff or running webinars. They offer two live streaming plans called Premium and Enterprise.
Livestream's Premium plan is designed for individuals and small organisations and the Enterprise plan is designed for larger organisations. All their plans include built-in security, analytics, streaming options for Facebook and YouTube, embedding video, graphic overlay, audience chat, lead generation tools, Q&A and polls. In addition, the Enterprise plan includes dedicated support, more advanced security, on-site or virtual training and the ability to monetise your events.
15. Zoom

Some of the features and benefits of Zoom's webinar software.
Provides live virtual events and broadcasting software
Offers a reliable and scalable solution
Up to 100 interactive video participants and 10,000 view-only attendees
Easy to set-up and use with intuitive controls
Customise your communications
Allows you to monetise your webinars
Offers flexible registration management
Provide multiple integration options
Includes event assistance
Works on a range of devices
Zoom is an online communications provider that offers software to run webinars, meetings, workspace video tools, chat functionality, virtual rooms, enterprise cloud phone systems and app marketplace integrations. They offer a single webinar plan with a range of add-ons including the number of participants and hosts as well as rooms, audio conferencing and level of cloud recording storage.
Zoom's webinar software offers a scalable solution that is reliable with a simple setup and intuitive host controls and interactive tools. Their software provides flexible registration and can integrate with many CRM systems as well as working on a variety of devices and conference equipment.
16. AnyMeeting

Some of the features and benefits of AnyMeeting's webinar software.
Offers video conferencing and webinar software
Provide three levels of plans based on attendee numbers
Allows up to 1,000 attendees
Supports up to 12 presenters
HD video
Offers a range of host controls
One-click screen sharing
Live Q&A and attendee chat
Real-time polls
Offers cloud recording
AnyMeeting is a software solution provided by Intermedia cloud communications that can be used for virtual meetings which includes video conferences and webinars. They offer three levels of plans which are Lite, Pro and Enterprise which vary largely by the number of attendees – 50, 200 and 1,000 respectively.
AnyMeeting's webinar software features HD video quality, one-click screen sharing, live Q&A, attendee chat, real-time polls, cloud video recording, computer audio and phone dial-in facilities including international numbers. Their software also offers easy to use host controls, custom invitations and reminder emails, customised branding, audience waiting room, presenter green room to chat separately prior to the event and built-in reporting.
17. Cisco Webex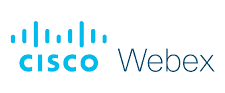 Some of the features and benefits of Webex's webinar software.
Offers large scale webinar software
Host up to 3,000 attendees
Stream to up to 40,000 people
End-to-end solution
Scalable software
Highly secure
Screen sharing
Q&A, polling and chat
Multiple presenters
Broadcast quality audio
Cisco Webex is an online communication and collaboration tool provider offering online meeting and webinar software. They offer four plans – Free plan for personal use with up to 100 participants, Starter for small teams and improved features, Plus for mid-size teams, and Business for larger teams.
Cisco Webex provides an end-to-end solution for online events which includes planning aids and follow up analysis tools. They offer a scalable solution that operates on a highly secure platform for a variety of meetings and webinars. Their software features broadcast-quality audio, have multiple presenters, recording, customise with branding and allows you to screen share, run Q&As, polling and chat functionality.
18. Dacast

Some of the features and benefits of Dacast's webinar software.
Provides live streaming and video hosting solutions
Has four plans with different levels of viewers
Offers an all-in-one solution
High-quality streaming
Secure hosting
Integrate live video and VODs
Monetise your webinars
Provides white-label and brand control
24/7 support
Offers a free trial
Dacast is an online communications tools provider that offers live streaming and video hosting solutions. They offer four plans with differing bandwidth, viewers, hours and storage which includes a low-cost plan and a high-volume customisable plan.
Dacast's webinar plans include unlimited live events, ad-free HD streaming and unlimited viewers. They provide a secure platform to host events and they allow customisation through letting you use your branding and they give 24/7 customer support. Other features included in all plans are broadcasting quality video, live recording, multi-bitrate streaming, embedded HTML player, real-time analytics, live countdown and 30-minute rewind.
19. MyOwnConference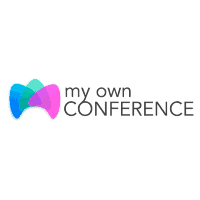 Some of the features and benefits of MyOwnConference's webinar software.
Choice of free and paid plans
Limits the number of cameras in the webinar up to 10
Choice of recording quality
Recording up to 10 hours on paid plans
Storage capabilities form 5-100GB on paid plans
Discounts available for the length of the plan
Unlimited webinars on paid plans
Offers a day, month and year plans
No installation required
Automated emails and reminders
MyOwnConference is a dedicated video conferencing provider that offers free or paid plans that offer a variety of features. Their video conferencing software requires no installation and is easy to use. Their plans are offered on a day, month or year basis.
MyOwnConference's free plan includes 20 attendees, three cameras within the webinar, storage of 500Mb, SD and HD storage quality and up to 20 minutes of recording time. The paid plans are based on the number of attendees starting from 60 through to 10,000. It includes 10 cameras in the webinar, 5GB- 100GB storage, SD and FHD or UHD recording quality and up to 10 hours recording time.
20. LiveWebinar

Some of the features and benefits of LiveWebinar's webinar software.
Dedicated video conferencing provider
Offers three plans
Customised plan are also offered
Has a free plan for 5 attendees
Can allow up to 1,000 attendees
Recording from two to eight hours
Screen sharing
Tests, polls and surveys
Marketing automation
14-day trial available
LiveWebinar is a video conferencing software provider that offers four types of plans on a monthly or annual basis. They offer a 14-day trial to allow you to try out the software.
LiveWebinar's free plan includes up to five attendees, two hours of recording, screen sharing, tests, polls and surveys, and marketing automation. The Pro plan includes up to 100 attendees, six hours of recordings, YouTube and Vimeo Player integration. The Business plan includes up to 500 attendees, eight hours of recordings in HD and participant tracking. They also offer a custom plan where you can choose your own features including up to 1,000 attendees.