Deploying a CRM system in your business can help you to streamline your sales and marketing processes and improve your customer relationships whilst empowering you with a wealth of knowledge from data analytics. There are however many CRM software providers on the market and choosing the right one can time consuming, so we have explored what each of the leading CRM software providers can offer to assist you in this search.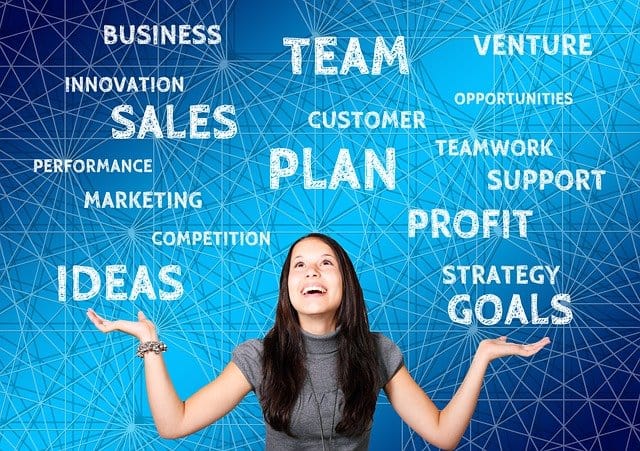 Featured CRMs
* The facts and figures included here come from each company's website and were accurate at the time of writing but may have since changed. Also, please keep in mind these may not be apples to apples comparisons as each provider offers different solutions. This guide should be used as a starting point for more research on your part.
Below we profile each of the companies' services and features in a bit more detail.
Companies are ranked in no particular order.
1. Salesforce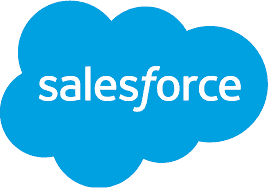 Offers CRM software that caters for a variety of needs including small businesses
Tailored to the needs of your businesses
A cloud-based system that can track email and capture web leads
Centralise and improve your sales
Improve customer services through increasing satisfaction and retention through help desk solution
Gain marketing insights through better data and grow your pipeline
Capture leads and conversions
Automate sales processes
Reduce admin work
Contact them on 0800 092 1223
Website Salesforce CRM
2. Bigin
CRM system designed for small businesses
Offers a risk-free trial for 15 days and free plan for a single user and 500 records
Capture all communication and activities in one place
Manage your pipeline effectively
Real-time notifications and automation of activities
Apps for iOS and Android
User-friendly dashboard to give you an overview
Manage activities and follow-up activities
Choose a template to suit your business and get set up in less than 30 minutes
Sign up online on their website
Website Bigin CRM
3. Zoho CRM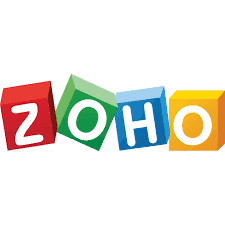 Easy to use CRM system
A powerful suite of software to run your business
Offers flexible month to month contracts and transparent pricing
Onboarding and training support including a migration wizard to import data easily
Automate processes and reduce admin
Integration with other systems and applications
Track all communication channels – telephone, email, live chat and social media
Apps for iOS and Android
Offers a 15-day free trial
Sign up online
Website Zoho CRM
4. Copper CRM

Provides an integrated CRM solution
Offers a 14-day trial
Better insight into customer activity
Integrates with Google Workspace, Chrome and other tools and apps
Add leads, look up interactions, create events and follow up on tasks
See everything from your Gmail inbox
Automate workflow and tasks
Track progress
Mobile apps on iOS and Android
Book a demo and start a trial online
Website Copper CRM
5. Monday.com

Offers an international used CRM system
Designed to boost team alignment, efficiency and productivity
Offers a free plan for up to 2 users
Streamline processes, tools and files and customisable workflows
Bring teams together with collaborative tools
Easy to use automation and real-time notifications
High-level overview through customisable dashboards
Integrate with a variety of tools
24/7 customer support
Sign up online for a 14-day free trial
Website Monday.com CRM
6. Freshsales CRM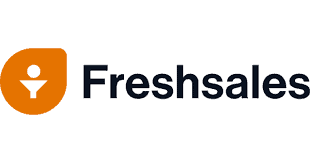 Offers Sales CRM and Sales & Marketing CRM
Create and track sales activities
Tailored processes and contact lifecycles
Customisable fields, roles and modules
Caters for multi-currencies and languages
Automate tasks
Connect communication channels and unify customer information
Integrates with your phone
Gain insight and enhance productivity with AI and sales data
Offers a 21-day free trial
Website Freshsales CRM
7. HubSpot CRM

Offers a powerful and easy to use CRM
Provides free access to some features on Marketing Hub, Sales Hub and Service Hub
Premium software is offered with enhanced features and first-class support
14-day free trial available on CMS Hub and Operations Hub
Each of the platform products are available as standalone items or combined
Automation of processes
Connection of communication tools
Templates and builder tools
Offers a choice of plan levels – Starter, Professional and Enterprise
Provides support by phone and email
Website HubSpot CRM
8. Insightly CRM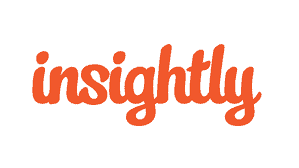 Offers a CRM system that is built to provide insight
Provides a free plan for up to 2 users
Track activity and communications
Automatically route leads to the right person
Workflow automation
Send, track and save emails
Align teams and processes
Securely connect all your tools
Customisable real-time data dashboards
Manage on the go with a mobile app on iOS and Android
Website Insightly CRM
9. Less Annoying CRM

CRM system created for simplicity
Designed for individuals, small businesses and teams
An affordable alternative for smaller businesses
Free 30-day trial
No long-term contracts
Intuitive system
Quick and easy set up
Simple pricing plans
Free phone and email support
Sign up online for a free trial
Website Less Annoying CRM
10. Zendesk Sell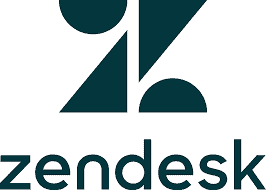 Sales based CRM system
Designed to maximise productivity, visibility and revenue
Assists in making data-driven decisions
Integrates with tools and apps
Complete overview of customer accounts and track sales
Build and manage sales pipelines
Automate communication tracking
Mobile app so you can use it on the go
Reporting and forecasting
Sign up for a free trial on their website
Website Zendesk Sell CRM
11. Pipedrive CRM

Sales led CRM systems
Designed by salespeople to help grow revenue
Offers a free 14-day trial
Reduce manual work with automation
Set up the software in a few minutes
Schedule calls, emails and meetings
Access insights and reporting
Intuitive design
Mobile app
Sign up for a free trial online
Website Pipedrive CRM
12. Keap CRM
CRM for sales and marketing
Offers 14-day free trial
Provides three levels of plans
Easy to use software
Capture leads more efficiently
Automate communications and follow up
Consolidate tools including email and SMS, calendar bookings, invoice and payments
Customisable options on some plans
Mobile app
24/7 support
Website Keap CRM
13. Teamgate CRM

Offers a smart sales CRM system
Provides a free trial
Integrated inbox to send and receive emails with most email providers
Save time on administration and streamline processes
Provides smart customer management tools
Onboarding support
Simplify sales processes and access tools
Gain insight into your sales pipeline
Integrate with tools and apps
Book a demo or free trial online
Website Teamgate CRM
14. Nimble CRM

Offers a CRM system for more than salespeople
Offers a 14-day free trial
Easy to use
Integrates with email, social media and website
Tracks all activity
Manage data and reporting
User-friendly dashboard
Customisable pipelines
Mobile iOS and Android apps
Sign up for a free trial online
Website Nimble CRM
15. Freshworks CRM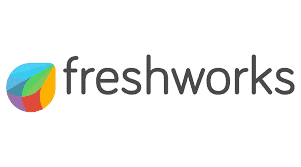 Provides a range of CRM systems tailored to different needs
Offers a 21-day trial
Omnichannel suite
Support desk and contact centre solutions
Messaging solutions
Sales solutions
Marketing solutions
Easy to use and intuitive system
Integrates with other software
Sign up online for a free trial
Website Freshworks CRM
16. SugarCRM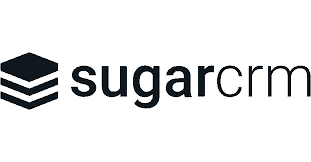 CRM system designed for marketing, sales and customer service
Offers 7-day free trial
Designed for startups to mid-size organisations
Provides a complete view of customer history and sales
Intuitive customer experience tools
Analytics that allows you to make data-driven decisions
Offers a choice of plans that can be upgraded at any time
Provides a comparison tool to help you to choose the right plan
Add-ons are available at an extra cost
Sign up online for a demo or free trial
Website SugarCRM
17. Act! CRM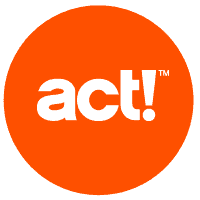 All in one CRM system for sales and marketing
Offers a 14-day free trial
Transparent fees and value for money
Provides power tools to support sales and promote your business
Automate processes
Track and monitor sales and customers
Store all customer communications in one place
Outlook integration
Mobile app for iOS and Android
Sign up for a free trial online
Website Act! CRM
18. Capsule CRM

Provides a choice of CRM plans
Offers a free plan for up to 250 contacts and 2 users
30-day free trial available on all plans
Consolidate all customer communications in one place
Track and monitor customers and sales
Tailor your pipeline to your needs
Make informed decisions using sales analytics reports
Integrate with popular tools and apps including QuickBooks, Xero, Sage, Outlook, Gmail and Mailchimp
Provides calendar and task management tools
Sign up online for a free trial
Website Capsule CRM
19. Agile CRM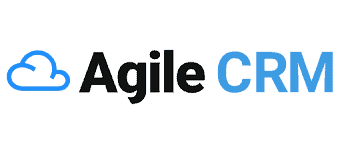 CRM designed for sales, marketing and customer service
Offers a free trial
Provides an all in one platform
Easy implementation and use
Integrates with tools and apps
A fast, cloud-based system
Manage contacts, communications and appointments
Track sales and monitor progress
Automate workflows
Sign up online for a free trial
Website Agile CRM
20. SAP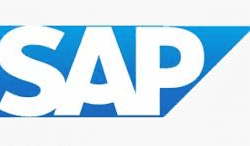 Offers a range of sales, marketing and service CRM software
Cloud-based software that provides real-time data
Personalise communications and customer journeys
Simplify and refine processes with AI and automation
Streamline your analytics
Mobile app to access your data/customers from any device anywhere
Create loyalty and growth
Gain customer insights from reporting
Purchase a single module or combine into a more comprehensive package
Offers a range of other business software solutions
Website SAP CRM
21. ServiceNow

Offers Customer Service Management (CSM) software
Provides a choice of three plans
Improves service operations
Engage customers with digital workflows
Bring together front, middle and back office
Automate processes and increase efficiency
Intelligent route tasks to the best employee
Monitor services and identify problems quicker
Increase self-service
AI-powered chatbot
Website ServiceNow CRM
22. Microsoft Dynamics

Offers a variety of CRM software for sales, marketing and customer service
Engage customers and build personal experiences
Connect customer experiences across channels using AI
Gain valuable insight through customer data
Accelerate revenue using AI
Use collaboration tools to aid customer journeys
Improve sales pipeline efficiency
Optimise operations and elevate employee effectiveness
Provide an omnichannel solution across channels seamlessly
Sign up for a 30-day free trial of their software
Website Microsoft Dynamics CRM
What is CRM software?
CRM stands for customer relationship management and CRM software is designed as an integrated software solution that brings together all customer information and interactions. It helps businesses to consolidate all their customer information in a single place and better manage those contacts and maintain relationships by tracking communications, purchases and customer details. It allows sales and marketing teams to track leads and develop pipelines. It allows businesses to analyse their data and make informed decisions based on what their customer information and sales data say and can forecast and report.
Many CRM software providers offer different plans and packages, and their content can vary so it is worth checking what you will get before purchasing a plan or utilise their free trial to sample what their software offers. Some providers also offer features that can include automation of processes to reduce administration, integration with business apps and tools, capturing emails, sending of emails and text messages, calendar integration, and the ability to access it through a mobile.
Why do small businesses need CRM software?
Small businesses can benefit from CRM software as much as larger businesses as it can help them to streamline processes and communications and assist in tracking customers more effectively. The CRM software can bring together all your communication with a customer and allow you to quickly look at your history with them on a desktop or on the move making your business seem more responsive and customer-focused. By streamlining your processes and introducing automation, you can reduce administration time and focus your resources on sales and business management.  The CRM software also provides greater insight into your customers and sales and allows you to analyse the data captured to make more informed decisions.
Small businesses can benefit from these features as it makes managing customers easier, can elevate pressures on your business through streamlining processes and increasing the information they have when making decisions. It can support growth and increase sales as well as give you a competitive edge.
How much is CRM software?
The cost of CRM software varies depending on the provider, what the software offers and the number of users you have and in some cases the number of contacts you have. There are a few providers that offer a free plan which is normally limited by the users and the number of contacts that you can have in the CRM.
Paid plans start at £5 per month per user for basic plans and there are often 3 or 4 levels of plans available that are tiered in pricing and the level of features included which can be priced into hundreds of pounds depending on the provider.
What is the cheapest CRM software?
The cheapest CRM software is free but this offers limited functionality, users and contacts. The basic paid plans will offer more functionality, users and contacts, however, generally the more you pay the more features, capabilities and capacity you will get. Basic paid plans can start as low as £5 per month per user.
What is the best CRM software?
Which CRM software is best is subjective depending on your needs and budget. There are a variety of CRM software options available and some specialise in providing support to particular sectors, functions or scale of businesses. The content of these CRM systems can vary and therefore it is important to understand what you need from your CRM software now and in the future so that it can grow with you. You should list out your needs and compare each of the offerings to see if provides the features that you need. Some systems may offer more than what you require and you may end up paying for features that you do not need which might mean you are paying more for it than necessary as other providers may offer a more basic plan at a more affordable price.