Social media marketing forms part of the marketing tool kit and it focuses purely on promoting your business, products and services through social media channels. Social media marketing aims to increase awareness of your business and its offerings, increase sales through all channels, drive traffic to your website and increase engagement with your customers and potential customers.
Having a social media presence has become increasingly important to show that your business or brand engages with its audience and is part of the social media scene. Whether you use one or all of the social media platforms available is down to your business needs, your target audience and your budget or available time to manage all the platforms.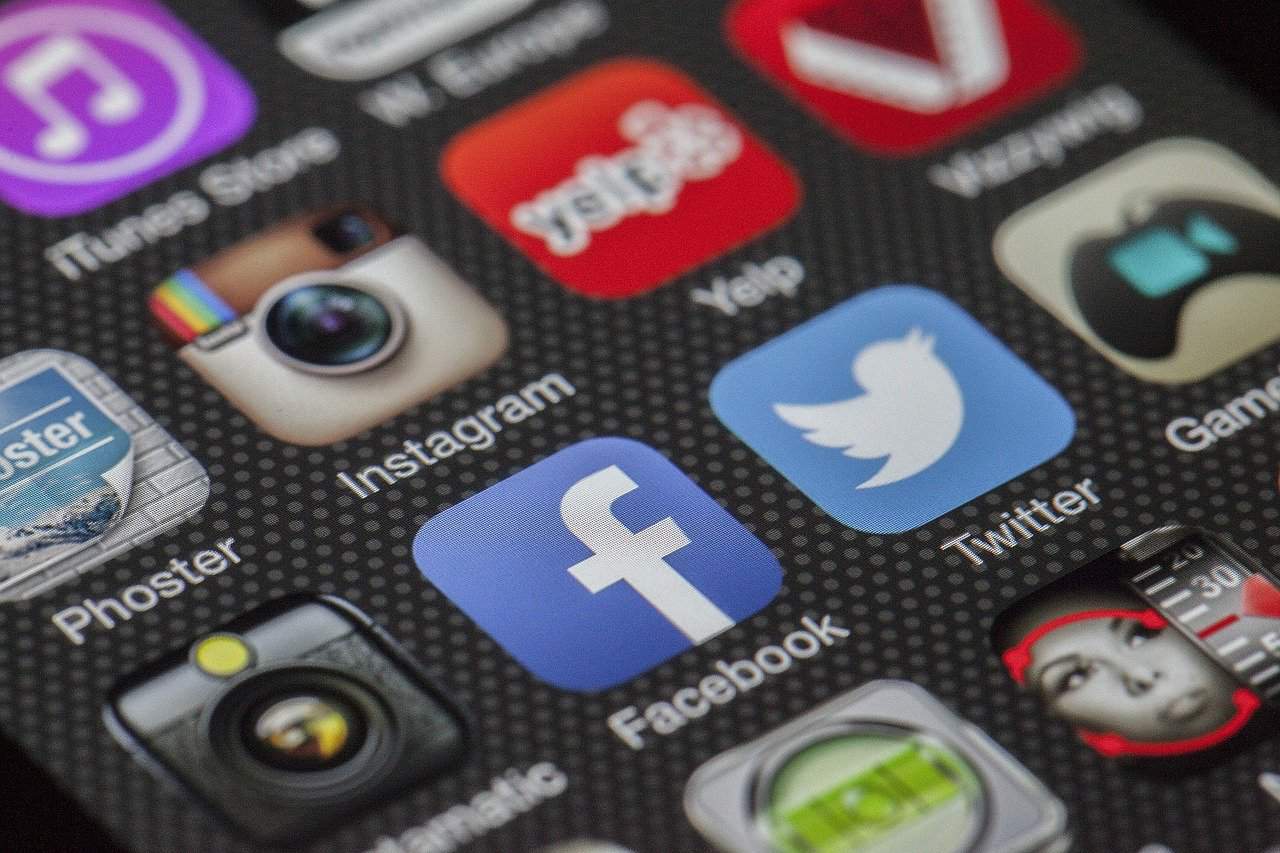 How much does social media marketing services cost?
Social media marketing costs can be packaged in a variety of ways which can vary by agency. Often, they create packages that are targeted towards certain requirements such as basic posting each week, plans with a greater number of posts designed to grow your reach, fully managed social media and bespoke packages which include greater involvement beyond just posting. These plans may cover a different number of platforms.
A basic plan providing 3 unique posts per week can cost from £45 – £499 per month.
High-level plans can cost from £299 per month upwards
Sales generation and strategy generation can cost from £899 per month
Freelancers offer rates from £15 to £60 per hour depending on the level of experience and the role that they are doing.
Other costs may be separate such cost per click advertising or cost per thousand impressions, but these costs vary by platform and industries and how you purchase them, for example, you can purchase through an auction on Facebook.
There are a growing number of social media platforms and their appropriateness for your business will vary depending on your industry, products/services and the target audience. Social media platforms include:
Facebook
Twitter
LinkedIn
Instagram
YouTube
Snapchat
Pinterest
Tumblr
Tik Tok
Anchor
Social media marketing is not just about creating posts, it also involves social media advertising, blogs, sharing and commenting on posts to increase your business' visibility on social media platforms. The content of your social media is important as it needs to balance selling with sharing of content that your audience wants to read as well ensuring that it represents your brand and doesn't get misinterpreted which can end up in negative publicity.
Social media marketing can involve a wider variety of activity that goes beyond what you would normally talk about as a business and what you would include on your website. What you do or are able to do on each of the social media platforms will vary but this could include:
Promoting your business and individual products/services.
Highlighting the benefits of what you are offering.
Demonstrate your capabilities and product features.
Promoting events or special offers.
Delivering teasers about new offerings.
Sharing tips and advice.
Giving insight into your business and products/services.
Sharing videos or photographs that enhance your offering and explore what you do.
Promoting and sharing blogs that you have written for your website.
Running promotions, giveaways or competitions to increase the number of likes and shares your post achieve to reach new potential customers by utilising the networks of your followers. This can also increase your relevance rankings on the social media platform.
Running polls or gauging feedback to enhance engagement with your audience as well as demonstrating that you want their views and will act upon them.
Posing questions on topical themes to boost engagement through stimulating conversation on your posts.
Showcase the good work you do and awards that you have won.
Create a human side to your business through showcasing your staff, how you support the local community or charities or champion different causes, demonstrate your environmental credentials and activities to becoming a more familiar, caring, responsible and interesting to your audience.
Sharing content from others that your audience will find interesting and will enhance your profile.
Cultivating a social media following can be time-consuming and many businesses find that it slips down their list of things to do as other priorities take over. Other businesses don't feel confident to manage their social media themselves or know how to start to do it effectively. This is where employing a social media marketer or agency can help as they can deliver the results you need efficiently and guide you on what you should be doing.
What does social media marketing include?
Social media marketing is much more than sending a few posts as there is a lot of planning and monitoring activities that take place as well as creating content. These can be categorised into five core activities which are:
Strategy
Planning and posting
Engagement
Analytics
Advertising
The first thing that a social media marketer will do is create a strategy whether that is a formal or informal strategy. This involves examining what you want to achieve from promoting your business on social media and who your target audience is. They will also examine which social media platforms you want to target or focus on. They will assess which platforms are best at reaching your target audience and advise on which to focus on. They will then assess what type of content you want to share whether that be as posts, video, links, images and other people's posts. They may also create a marketing persona to help give your social media a voice and views.
Once a strategy has been created then a plan will be developed based on the platforms you want to target and the amount of weekly activity you want to do to create a consistent presence. The activity will then be delivered using social media scheduling tools such as Hootsuite and Buffer.
Engagement is also a very important part of social media marketing as you need to be able to listen to what is happening on the various platforms and try to engage your audience and build conversations. They can try to increase engagement with your posts in the form of comments and likes, as well as monitor comments about your business and products and then responding to them where appropriate. Through increasing your engagement, it will widen the number of people that see the business or brand and can increase your followers, likes and comments which can help support your social media profile and increase its relevance and visibility.
Another element of the social media marketing that can help support your efforts is analysing the activity. This examines the reach of your posts, levels of engagement and mentions which enables you to see what parts of your activity have gained the most interest and reactions. It also helps you focus your future activity on things that your audience are more engaged in.
Lastly, advertising through social media platforms is the other elements of social media marketing. Advertising is paid for and is designed to be used to boost your social media profile and reach on posts so that a wider audience can view it. One of the benefits that you can utilise on some social media platforms is being able to target your advertising to a specific group of individuals as you are able to select criteria including demographics, individual's interests and their online behaviours. It is also scalable, and you can start with a very small budget to try it first with no big outlay like other mediums.
How much of the above activity you do is up to you and how much you may want to spend on social media. Many companies start small with one or two social media platforms and grow their activity on those platforms to see what it can deliver for them before they increase the amount they do on each platform or add other platforms. It is often best to do one well rather than spread yourself too thin across too many platforms.
Social media marketing can be used to increase the business, brand or personal profiles when it comes to LinkedIn. LinkedIn is different from many of the other platforms in how it works as it is largely built as a networking tool and some business activities are restricted. Therefore, you may be more successful if you focus some of your LinkedIn activity on individuals and use their profiles to grow interest in the business and its products/services. One activity you can do is building an individual's connections so that they have a larger audience to share their and your businesses posts with.
With social media marketing, it can be quite transparent in how well you are doing through examining the increase in followers, number of likes, amount of engagement, number of connections, number of shares, number of comments and the amount of traffic directed to your website. This is why you can set very measurable goals for your social media and you can benchmark yourself against your competitors to see what level you should be aiming for.
What are the benefits of using a social media marketing professional?
There are many benefits from using a social media marketing professional which includes:
They are experienced in creating posts and graphics to make them stand out which means they can create better posts and will probably be more efficient in producing them.
They know what sort of messaging works and when is best to post to increase your exposure and engagement.
They understand how each platform works and the rules that apply to ensure that you can maximise your effectiveness and not breach any rules that can result in your profile/account being suspended.
They are aware of what is happening in the news, what is trending on social media and how to harness some that interest for you in your posts in a relatable and relevant way.
They can build a social media calendar that will help plan your social media posts throughout the year. It will take into account all the appropriate seasonal themes, special or national days that can be worked into your social media and any key dates for your business.
They know how to get a good balance between selling and providing content of value so as not to lose your audience through overselling.
They can help increase your number of followers, likes and connections as well as drive traffic to your website. This may include advising you on website landing pages so that you can quickly convert their interest into a sale.
They can create a buzz around your brand or business through running campaigns that engage audiences through posts, competitions and promotions.
They can deliver varied content that will keep your audience engaged.
They can track what is working and what isn't to help improve your social media performance.
They can run targeted advertising campaigns focus on particular demographics.
They can promote all aspects of your business and showcase what your business is about beyond what your advertising and website can offer to make a more personal connection with your audience.
They can create a personality for your business or brand and humanise it so that people feel more connected to you.
They can promote what you do to support your employees, the communities you work in and charities as well as the environment.
What type of social media marketing service are available?
There is a range of social media marketing options available which include:
Freelance providers – these are individuals who offer these services and they tend to specialise in social media marketing and sometimes online marketing.
Small agencies – there are some small specialist social media marketing businesses who may also offer some other online marketing including copywriting, blogs, SEO and Google Ads.
Full-service agencies – these are marketing agencies that offer a wide range of marketing services both offline and online which includes social media marketing. In these cases, most agencies have a small team that focuses purely on social media and they may be briefed by the client manager.