Creating and maintaining an online presence that is fresh and dynamic is important to many businesses as a lot of consumers expect businesses now to have an online presence where they can view what is on offer from the business. You also need to stand out from the crowd of competitors and be able to distinguish yourself as well as making sure that your services can be found.
So, getting a website that meets these requirements is essential and many businesses do not have the time or the experience to build their own website so they turn to website designers to build the website that they need. Website designers are specialists in creating a website that presents your business effectively in a user-friendly way and ensures that your website is optimised to increase your search engine rankings.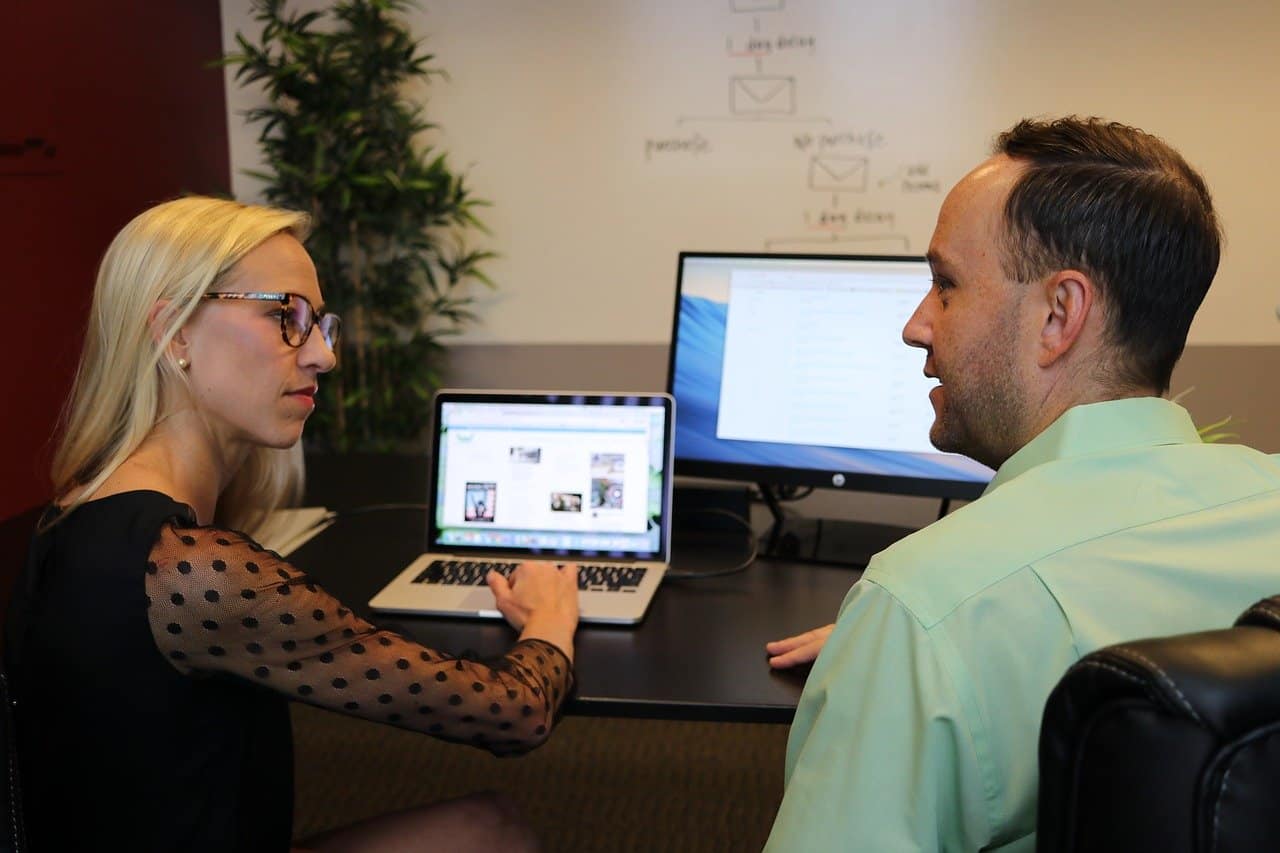 How much does website design services cost?
Website design costs can vary depending on what you want to create and the type of company you use, for example, a full-service agency or freelancer. You can also get the website design completed by an offshore website designer which can seem a lot cheaper than using a UK based company, however, their reliability and being able to check on their reputation is much harder and language barriers can also cause issues.
Website designers and agencies often will group their services into packages such as designing a full website which can include website development elements as well. These packages can include additional costs such as SSL certificates, web hosting and other website support costs including malware scanning and automatic backups.
We have searched a range of providers to build a list of potential costs so that you can get an indication of what the costs could be. However, please note that some of these costs may include some website development charges as well as website design:
Creation of a small portfolio website with basic functionality and only a few pages can cost from £200 to £500.
Creation of a more advanced portfolio-style website that features more functionality can cost from £500 to £1,000.
Creation of an ecommerce website that incorporates payments and order management can cost from £1,000 to £2,500.
Creation of a website that requires greater database capabilities can cost from £2,500 upwards depending on your needs.
Website hosting can vary widely with basic sites costing from £3 to £45 per month and ecommerce sites or those wanting dedicated or private servers or cloud servers can cost from £10 to £350 per month.
Purchasing SSL certificates vary depending on your website and can cost from £15 to £250 per year.
If you require a website designer to make amendments to your website, it can cost from £15 to £50 per hour depending on the experience of the person making the amendments and the agency rates.
As an alternative, you could opt to build the website yourself using an easy to use website builder which could bring down the cost of creating a website considerably if you have the time to build it yourself. You can use website builders to create a basic portfolio style website to an ecommerce website capable of taking orders and payments.
What is the difference between website design and website development?
Website design and website development are often confused and thought of as the same thing, but they are in fact two distinct roles. Some businesses and individuals may offer both services or do both roles but they are very different parts of creating a website.
Website designers create the look and feel of the website and focus on the website's usability. Website designers create the website look and feel by working alongside the client so that it meets their needs. They will build the wireframes to demonstrate the designs to the client so that they can approve the website before it is fully developed. The website designer will create this front-end design of the website and the website developer will develop it into a website. Some website designers may offer full website design using website builders to create the website so that they do not need to do the website development.
Website developers use the approved website design and turn it into a working website, focusing on the nuts and bolts of the website and what makes it work, this is known as front-end development. Website developers build websites using HTML, Javascript, CSS, PHP and other programming to create the website pages and they will maintain the website to keep it operational. Website developers can also be called website programmers. Website developers also complete the back-end development of the website which is where they build and maintain the components that make the website exist.
Often website agencies employ both website designers and website developers and the website designer creates the website layout and then the website developer creates the complete website. In these cases, the two names can be used to describe the business and many favour one term over the other to promote their business. If you search for a website designer, you may also have businesses that call themselves website developers in your findings for this reason. Others may use website development as an overarching term which includes website design as one of its elements.
What does website design include?
The website designer role can in some ways blur a bit with the website programmer role, but generally, the role tends to involve more the visual elements of the website:
Their key role is designing the look and feel of the website.
They will work with the client to understand their needs and translate them into an effective website.
They will produce a range of concepts for the client to choose between.
They will create wireframes that website developers can build the website from.
They can advise on how to build the best website to create a modern and effective website.
They will design a website that will support businesses in improving their search engine rankings through building the website in an SEO friendly manner.
They will plan the layout and design the header and footer of the pages.
They will design the website's navigation and the website's architectural layout that underpin the design.
They will create building blocks of content that can be included in different pages.
They will marry the businesses branding with the website design based on fonts, colours, graphics and layout.
They will create an online identity for the business.
They can create graphics to be displayed on your website.
They can utilise any current website content.
They can utilise website builder platforms to create a complete website.
They may provide advice on improving your search engine rankings.
They can provide website updating services when software and applications require updates.
They can make amendments to your website when required.
They can add in website traffic monitoring using tools like Google Analytics.
They can provide SSL certification to verify your online communication security and prove you have an encrypted connection.
They can make recommendations or provide website hosting facilities.
What are the benefits of using a website designer?
There are many benefits of using a website designer which can include:
They can create attractive websites that assist you in selling your business to visitors.
They will create a website that will support and enhance your brand.
They bring with them a wealth of experience and they can offer insight and knowledge about creating the best website.
They will have worked across a variety of sectors and will understand the needs of different clients and any best practice or pitfalls of creating a website in a certain way.
They know which platforms and templates work best and would be most suitable for your business.
They can advise you on what functionality you will need to make your website perform to the best of its ability and which applications you should include and invest in.
They will work with you to understand your requirements and they will produce a choice of designs and layouts to give you control of your website and the direction it goes in.
They will advise you on how best to structure the website to make it easier for customers to find the content they require and build navigation to support this.
They understand search engines and what is required to create a website that will increase your search engine rankings.
They will work with the website developer if one is used on your behalf to build the website.
They will help you to understand how the website works and how to create and amend the content on your website yourself.
They can help you to better understand your customers by including website traffic monitoring like Google Analytics.
They can help you to maintain your website by making any amendments required after the launch and conduct any software or application updates.
They can provide support when issues occur with your website and investigate the cause and rectify it.
They can help you to manage your website administration and create users.
They can advise and obtain SSL certification to help improve your website's reputation.
They can advise you on hosting solutions and provide recommendations or offer their own solution so that you get a solution that supports your website effectively.
What type of website design services are available?
There are several types of website design companies which offer a variety of services and can include both website design and website development as a combined package. Many website companies call themselves website designers or website developers but offer both services.
These companies can be defined as:
Full-service companies that have larger resources to provide a fuller range of services in-house which could include website design, website development, graphic design, website hosting, SEO and copywriting. These companies often have separate website design and website developer roles.
Smaller companies – those can offer similar services as full-service companies, but they may outsource some of their activity to freelancers. They may have separate or combined roles for website designers and website developers.
Self-employed or freelance website designers – these will either work directly with their own clients or work with other agencies on a freelance basis. They may offer a combined website design and website development functions or create websites using a website builder.