HR stands for human resources which is the term used for managing people within an organisation. HR consulting is the term given to companies that provide outsourced HR services to other organisations. This may be provided to businesses that have no internal HR provision or as a support function for an in-house HR team or professional where additional resource or expertise is required.
The services that HR consulting businesses offer can vary depending on the firm in question as there are full-service firms and specialist firms. You can generally purchase all the services that you require to support your business' HR functions and this can include resource management, recruitment, advisory services and strategy development.
In most cases, you can purchase services as you need them or set up a contract to provide the services on a regular basis which include a set list of provision and an allowance but some extra charges may occur for services not included.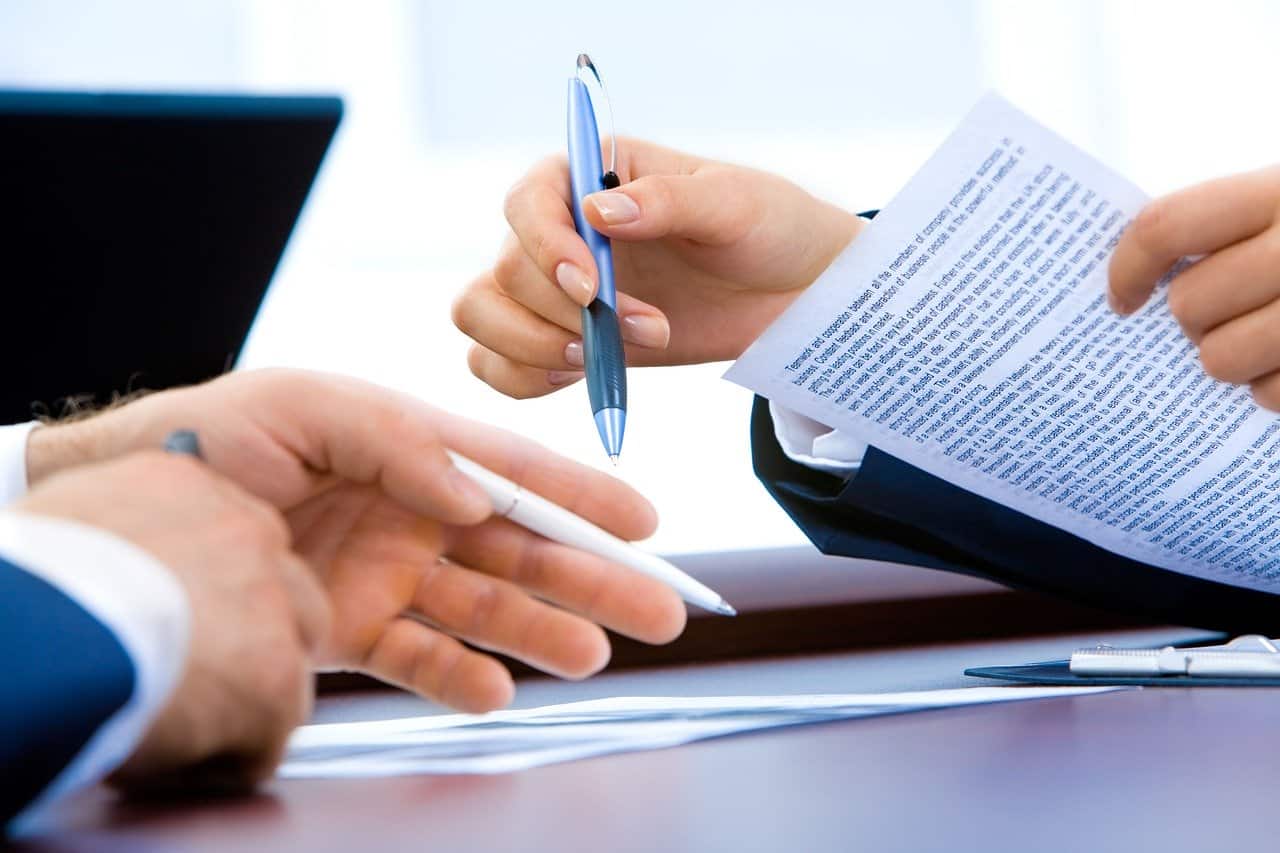 What does HR consulting include?
HR consulting services can cover a wide range of human resource functions which can include:
Day to day management of employees including:
Setting up and supporting HR management systems which can include sickness reporting and monitoring, annual leave requests and scheduling, appraisals and training records.
Company handbooks
Writing of company HR policies and procedures
Telephone advisory support for managers to help them handle everyday employee issues and circumstances.
Support in handling employee disciplinaries, employee grievances and disputes.
Employment strategies including:
Organisational design
Corporate culture including vision and values
People strategy
Employee engagement such as employee surveys
Developing employee engagement and communication strategies to ensure that employees are informed and engaged with your business.
Organisational change including:
Assisting businesses to restructure their people resources, maximise their deployment and make cost reduction savings.
Handle mergers and acquisitions including merging workforces, TUPE and redundancy processes.
Change management such as employee engagement sessions, assistance in presenting the changes to employees, staff consultation meetings, selecting the right people for the roles and managing redundancy processes.
Recruitment and talent management which can include:
Full or partial involvement in the recruitment process from writing and reviewing the role and job description, advertising, selection, interviewing and onboarding of the new recruits.
Managing your current staff resources and ensuring that employees can meet their potential and grow within the business.
Retaining and developing employees through appraisals and creating training and skills progression, job shadowing and mentoring.
Writing and reviewing employee contracts.
HR analytics includes:
Producing a range of business data about employees to help inform decisions.
Provide the business with valuable insight into your employees including sickness rates, staff turnover, hours worked and productivity.
Helping you to interpret the data and look for ways to improve your employee relations and management.
Run employee surveys and analyse the results.
Learning and development includes:
Assessing and managing your employees' skills and qualifications.
Identifying skill shortages or gaps compared to your business needs and requirements.
Tracking qualifications and accreditations to ensure employees qualifications are maintained and up to date, as well as renewing any professional memberships and ensuring that professional development is achieved to maintain this membership.
Providing equal opportunities for all employees to help them develop.
Provide or create a database or records for all employees and their training.
Link the training records with employee appraisals.
Producing and running learning courses either face-to-face or eLearning on HR related subjects such as managing staff, handling conflict, recruitment and disciplinaries.
Design and deployment of compensation and benefits including:
Rates of pay
Bonuses
Pensions support
Benefits including health benefits, reward and incentive schemes.
Benchmarking of your compensation and benefits against others in your industry
What are the benefits of using a HR consulting service?
There are many benefits to using a HR consulting service which can include:
Freeing up management time to focus on business operations and their primary role.
To avoid having to employ someone full-time to manage your HR functions and therefore lower your overheads.
To take advantage of their knowledge and experience which can result in time savings.
To ensure that you are operating fairly and within the law to avoid any employee claims for compensation.
Help you to keep abreast of legalisation and regulations in regards to your employees.
Writing employment contracts.
Assist you in benchmarking your business based on your people management against others in your industry.
Gain external insight into the way you manage your employees, review your people processes and make improvements.
You can buy-in services as and when you needed.
Provides support to managers and senior management.
Assist you getting your HR policies and procedures set up or improved so that you have the basics in place to support managers and inform employees.
Set up HR systems that can help you to manage your employees more effectively and reduce the time it takes to undertake HR activities and administration.
It can provide you with invaluable insight into your employees by analysing the data you hold.
It can help manage employees and ensure that they feel supported and valued.
Can assist you in streamlining your people processes.
Can help you in finding and selecting the right employees for your business.
Help you to retain and reward employees and be in line with other employers in your industry.
Remove some of the stress of managing employees and give you peace of mind.
Support you through difficult experiences such as redundancies, capability processes, employment disputes and grievances.
Help you to build employee relations and create a positive working environment that aids job retention.
Provides support and training for managers to help them build their employee management capabilities.
What type of HR consulting service are available?
There are several types of HR consulting services available which include:
Large specialist human resource firms that only provide HR services, but their service range includes all types of HR consulting services, so they offer a full-service provision. There are many firms of this kind including large global players such as Hays Group, Aon Hewitt, Mercer and Willis Towers Watson.
General consulting firms that have a HR consulting division. These are often business consultancy firms which recognise that a crucial part of managing a business is managing the human resources effectively and have therefore established a HR division to support their wider consultancy offering which can be purchased as a package or as a standalone service or as and when needed. These include large firms such as Accenture, Price Waterhouse Cooper and Deloitte Consulting.
Niche HR consulting businesses that focus on specific HR disciplines or particular markets. These businesses may specialise in a particular function such as recruitment or HR advisory services. They may also specialise in providing support in particular sectors such as the construction industry where the consultancy has specific industry knowledge that can help them better support clients.
Freelance HR consultants are individuals that have set up on their own to provide a small range of HR services. These tend to specialise in particular HR functions or industries which they have the greatest amount of experience in.
How much does HR consulting services cost?
The HR consulting industry doesn't openly publish their fees and rates very much but there are a few that have published these. To give you an idea of what to expect in terms of charges, we have reviewed some prices based on several providers who have published their rates. Some examples of pricing for particular HR activities include:
Full HR outsourcing can typically cost from £100 per month for those who have up to 10 employees or from £4 per employee per month when you have over 50 employees.
HR administration and operational activities can cost from £4 per employee per month.
HR hourly consultancy service can vary but you can typically expect this to cost from £60 per hour.
Specialist employment law services are often higher from £80 per hour.
Producing a company specific employee handbook from £650.
Provision of HR policies and procedures from £75 each.
Daily rates from £490.
Often within this industry, you can purchase an outsourcing contract that gives a fixed level of support each month based on a fixed fee. The agreement will detail the services which are included within your agreement and any additional charges for other services or support beyond the contracted level.
You can, however, also buy HR consulting services as and when you require them. Many of the HR consulting firms will charge based on an hourly rate which can vary depending on the level of the person providing you with the service such as a lower rate for an HR advisor through to a higher rate for a senior consultant. The consulting firm should detail the fees and rates for each of these services before you start working with them and you should receive a quote for each piece of work so that it is clear how much the service will cost before agreeing to progress with it.
Some services may also work on fixed fees or percentages which is often the case for recruitment services.