Building and maintain a website is not a simple task especially if you want your website to do your business justice. You may also want some support to help you to manage the website effectively and ensure that it runs as it should do. And in a highly competitive online market with all your competitors fighting for the same customers, it is essential to make your website stand out and be noticed and crucially be easily found.
Like many businesses you probably will not have the skills or resources to create your own website and are looking to outsource the activity. Website developers can provide you with the support you need to create an operating website and maintain the website so that your business is constantly online and available to your customers.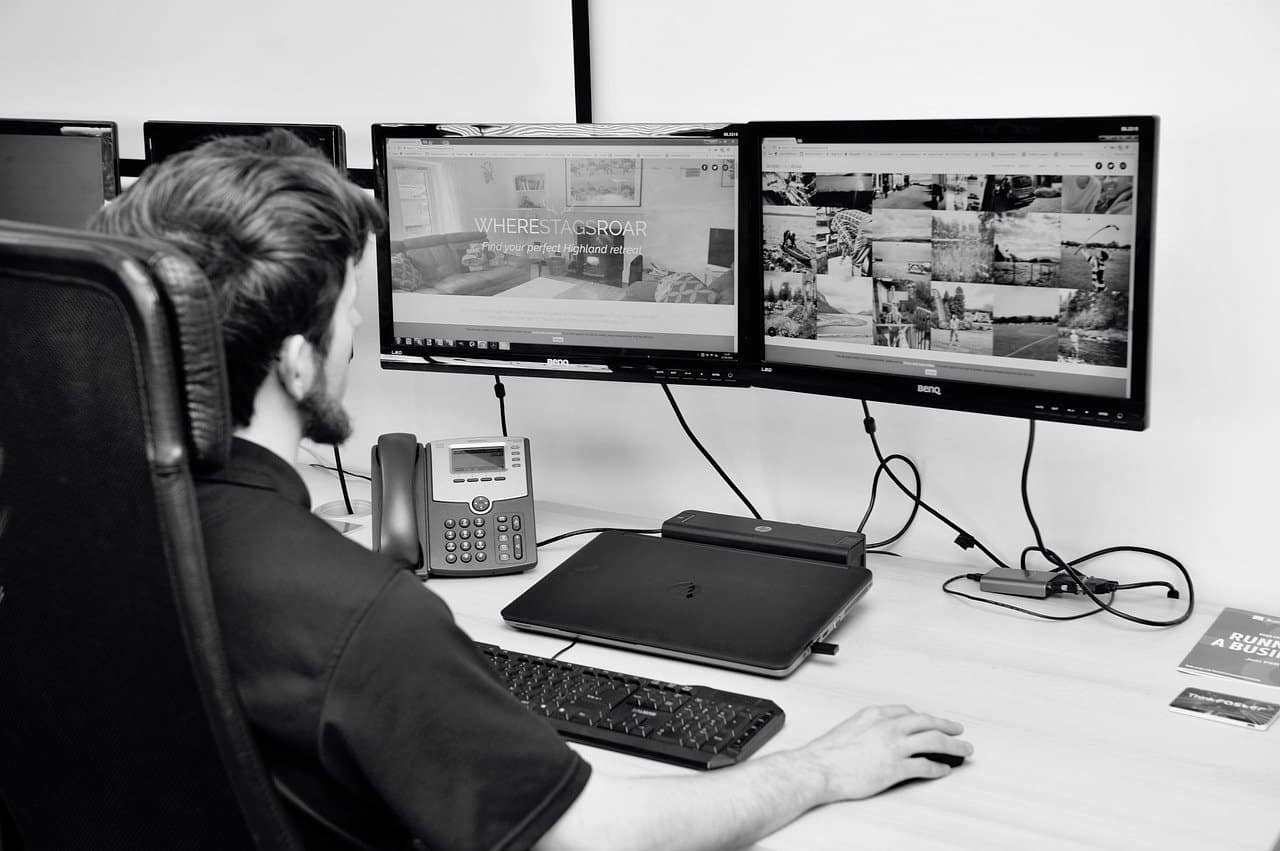 What is the difference between website design and website development?
Website development and website design roles can easily be confused, and many people do not realise that these are two very separate and distinct roles. Many agencies and individuals will offer these as a single service which is why many people do not see them as separate roles as they can seamlessly provide both roles and they can appear as a single function.
The website developer's role is to turn the design of the website into one that is operational by building the background of the website and maintaining the website once it has launched. Website developers are coding specialists who build websites using HTML or other programming code.
The website designer's role is to create the look and flow of the website and they will create this using a brief that they have gained from the client. They will build wireframes which will be used with the client to agree on the design before the website is built by the website developer.
When you are searching for a website developer you may find that you get a list that includes businesses that called themselves website designers as the two roles are often combined under one name for the ease of the client. The two terms, website developer and website designer, are interchangeable for a lot of agencies that offer both services and they have set up their SEO to pick up on both search terms. Some refer to website design being part of their website development function.
What does website development include?
Website development is the work that generally goes on behind the scenes building the website and maintaining the website on an ongoing basis. There are various roles within website development which include front-end development which is how the website design gets implemented on the web, how the visual components work and its interactivity. There is also back-end development which is the element that builds and maintains components that make the website exist, its backbone in effect, this includes the hosting, databases and applications. When both of these functions are combined, they can be referred to as full-stack development and they undertake all aspects of website development.
The service that a website developer may offer include:
What are the benefits of using a website developer?
There are many benefits of using a website developer which can include:
What type of website development services are available?
There are a variety of website development services available which vary depending on the size of the agency and the client's needs or scale of the website. The majority of website development is provided alongside website design and may not be called website development. These options include:
How much does website development services cost?
The cost of website development can vary depending on the type of agency you use and the work that you want them to do for you.
Many agencies will agree fixed terms for developing a website which will include both website development and website design. They can also offer website maintenance packages which can include a fixed level of support and the tasks that form part of the package and hours included each month. However, there are often additional costs beyond these tasks that should be taken into consideration.
Some website developers will build into their pricing the cost of hosting, SSL certificates, malware scanning, automatic backups and other services so it can be difficult to compare quotes like for like to see which is offering the best value.
To give you an idea of what costs you can expect we have collated some prices from some website developers so you can see what the cost could be, but note some of these prices combine website development and website design:
You can also opt to choose an offshore website developer which can offer lower rates, but they do not necessarily offer the same support or reliability. Language barriers may cause an issue and have come back for any issues will not necessarily be handled in the same as using a UK based company.
Another cheaper alternative is to self-build your website using a website builder which can create a basic portfolio site through to a fully functioning ecommerce website.