Managing projects can be complex with many activities and people working on them at the same time which is why project management software can help. Being able to track activities, allocate tasks, automate processes and communicate with team members in one place makes managing projects more straightforward and can streamline administration.
Below we have explored the leading project management software to see what each provider offers.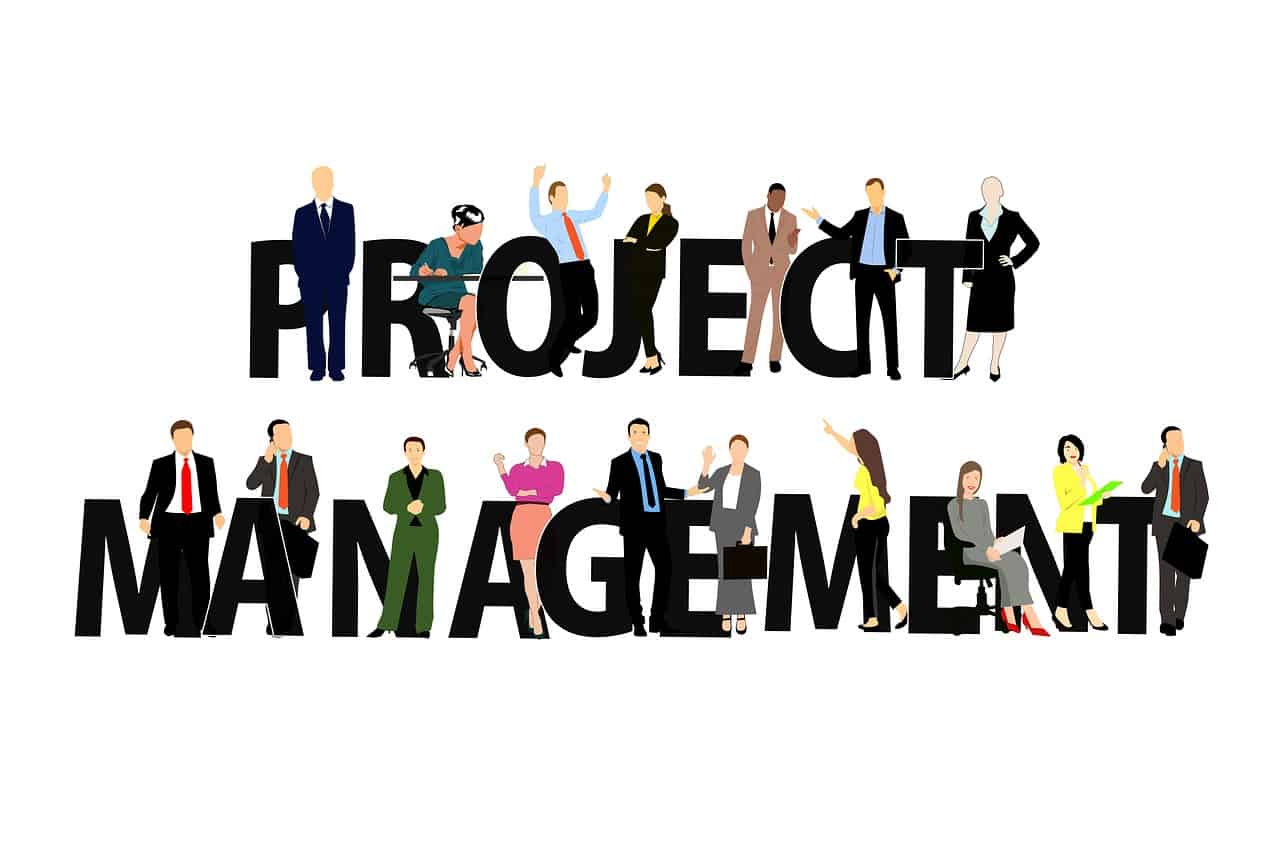 Companies are ranked in no particular order.
| Best Project Management Software | Cheapest price per month | Free trial |
| --- | --- | --- |
| Monday.com | £0 | Yes |
| ClickUp | £0 | Free plan only |
| Wrike | £0 | Yes |
| Asana | £0 | Free plan only |
| Trello | £0 | Yes |
| Smartsheet | £5 | Yes |
| Microsoft Dynamics | £90.50 | Yes |
1. Monday.com

Plan, manage and collaborate
Suitable for projects and portfolio management
Create custom dashboards to track progress
Assign teammates, allocate resources and communicate on one platform
Understand bottlenecks and risks
Automate project approval and tasks
Customise forms
Streamline project administration
Plans start from £0 for 3 people and they offer a free trial on paid plans
Also offers other software modules including CRM, IT, HR
Website Monday.com project management software
2. ClickUp

Collaboration and work tool suitable for project management
Have all work in one place including tasks, docs, chat and goals
Plan, track and manage projects flexibly with progress dashboards
Set goals with targets such as completion and budget
Track tasks, update workflows and view on a calendar
Real-time chat and collaboration using whiteboards
Automate tasks, comments, statuses and sync with other tools
Integrates with other apps and works on any device
Offers a free plan
24/7 real-time support through chat and phone
Website ClickUp project management software
3. Wrike

Offers cloud-based work management software suitable for project management
Collaboration tool across departments
Automation of processes
Customisable software including dashboards and workflows
Real-time commenting and notifications
Live editing
Dynamic reporting
Enterprise-grade security
Integrates with essential business tools
Free for up to 5 users and offers a free trial on paid plans
Website Wrike project management software
4. Asana

Work organisation tool suitable for project management
Bring all the team's work together in one place
Choice of project view, get real-time charts and reporting
Collaborate from anywhere
Organise and assign tasks
Manage the timeline and prioritise work
Use boards to collaborate
Automate processes and tasks
Integrate with over 200 apps or tools
Free plan for up to 15 users
Website Asana project management software
5. Trello

Teamworking tool that is useful for managing projects
Collaborate and manage projects together
Customisable and expands as your team grows
Manage, track and share tasks and set goals
Customisable workflows
Build boards with lists and cards
Assign tasks, create timelines and calendars
Built-in automation to reduce administration
Integrate with the leading work tools
Offers a free plan
Website Trello project management software
6. Smartsheet

Provides a dynamic workspace to manage projects
Align teams across locations
Custom solution that can scale to fit your business
Automate workflows
Integrates with other business tools
Create agile working
Manage resources
Collaborate and work within a single platform
Provides governance and security
Offers a free trial of their software
Website Smartsheet project management software
7. Microsoft Dynamics

Provides software that allows visibility and agility across projects
Ability to work collaborative
Deliver deal management experiences
Has Microsoft Project embedded to enhance project management capabilities
Use tools such as Kanban boards and Gantt charts
Optimise resource utilisation through resource insights, governance, scheduling and skills matching
Better manage time tracking and expense management
Enables you maximise profitability and streamline project financials
Gain insights from your projects and financial data
Built-in dashboards to get an overview
FAQs
What is project management software?
Project management software or work organisation tools are software that allows businesses to manage projects within a single platform which can include project planning, scheduling activity, tracking timelines and activities, allocating resources and checking progress, collaborating with other people including sharing documents, jointly editing documents and communicating.
The software is designed to give project managers a complete overview of the project/s and control all aspects of the project.
It allows more collaborative working between team members and departments without location being an issue. It makes it easier for managers to report on progress and share dashboard highlights with stakeholders.
Why do small businesses need project management software?
Small businesses like any other business can benefit from project management software as it can assist teams of any size to manage projects or portfolios more successfully and reduce the administration involved.
There are many benefits for small businesses which include transparency of the project, ease of reporting, ability to see progress in real-time instantly, ease of allocating tasks and monitoring progress, improved communication and collaboration between staff, increased accountability of staff for tasks, automation of tasks/processes and reduce administration.
Plus many providers offer free software plans that may be suitable so you can try them out without making a financial investment.
How much is project management software?
The cost of project management software varies depending on the number of users you have in some cases and the level of features you want on the software.
Most of the providers we have reviewed offer a free plan that is a basic plan with some restrictions such as the number of users.
The paid plans are tiered and the price increases with the number of features and functionality that is included but most plans are between £5-21 per user per month.
Enterprise plans are designed for larger organisations that may require further customisation and these plans have bespoke pricing.
What is the cheapest project management software?
The cheapest project management software is free. Most of the providers we have reviewed above offer a free plan that provides limited functionality and access which may be restricted by the number of users or projects that you can have in them.
As they offer these plans for free it is a great way of trying out the software before committing to it. Many of the providers also offer a free trial on their paid plans as well so you can try out a more advanced plan with committing too.
What is the best project management software?
Which of these is the best project management software for you?
Well, that depends on several factors really and a lot of it might be down to personal preferences. The capabilities of the software and the type of features you need will help determine which is best for you as they might not all offer these features you want or they may not present things in a way that you like.
The pricing of the software and what is included in the plan might make a difference if budget is important to you as one may have more features or users for a similar price or maybe cheaper for the same features.
The best way to know what is the best software for you is to take advantage of the free trials available and experiment with the software and get a feel for it yourself.
You should maybe compare a couple of providers that offer plans and features that you like and see which feels right for you as it can be a very personal thing on what software works best for you.