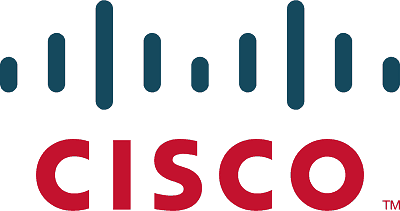 Cisco is a technology business that offers a variety of telecommunications and networking solutions to businesses including phone systems, collaboration tools, software and cloud solutions. Below we look at reviews for the company along with the services they offer, how much they cost and other key things you need to know to help you decide which phone systems provider is right for your business.
Cisco Phone Systems Reviews
Below we look at reviews for Cisco from a variety of websites. Please keep in mind that these reviews are for all of Cisco's services and so may not fully reflect their individual offerings.
Cisco Phone Systems Plans, Packages & Prices
Cisco offers phone systems that include:
Softphones to enable you to use a computer as a phone
Make and receive calls from smartphones or tablets
Simple and secure system
Video and web conferencing support
Automated attendant
Paging and intercom
Offers 0% financing
Cisco sell their products through a range of partners, so they don't provide pricing information.
Note plans, packages and prices were all accurate at the time of publication but may have changed since then. Please check Cisco's website for the latest information.
Cisco Background
Cisco is a technology business that was founded in 1984 and is based in California. It originally started as a computer networking business before expanding into a wider technology business. They now offer a wide range of networking and telecommunications solutions to businesses across the world.
They offer a variety of phone systems including VoIP systems, networking solutions, software products, Internet of Things (IoT) solutions, mobility and wireless products, security products, collaboration tools, data centre solutions, cloud and computer products.
Cisco is a well-known brand in phone systems and they offer a range of solutions which include softphones that allow you to turn your smartphone, tablet or computer into your phone so that you can make and receive calls. They offer financing solutions that can provide 0% interest.
Switching To Cisco
If you want to get a Cisco phone system you will need to search their partner list to find a suitable partner to purchase the system from. However, if you would like assistance from the Cisco sales team you can contact them through their contact sales form.
Additional Business Services From Cisco
Cisco offers a range of business services which include:
Networking
Software
Internet of Things (IoT)
Mobility and wireless
Security
Collaboration tools
Data centre
Cloud and computing
Cisco Customer Service and Complaints
You can contact the Cisco customer service team on 0800 917 5473 or product/technical support call 0800 404 7778 available 9am-5.30pm.
Cisco Contact
You can get in contact with Cisco by:
Call 0800 917 5473
Product/technical support call 0800 404 7778 (9am-5.30pm)
Request a call from the sales team through the contact form
Post – 7th Floor, 16-18 Finsbury Circus, London EC2M 7EB
Website: https://www.cisco.com/c/en_uk/solutions/small-business/collaboration/phone-systems.html
Cisco Phone Systems Pros/Cons
Pros
Well-known brand
Offers softphone solutions
Ability to use smartphones and tablets for calls
Offers 0% financing
Provides a wide range of other business solutions
Cons
Purchasing through partners
No pricing information available
A low number of customer reviews with mixed feedback