Looking for the right VoIP phone system for your business? Well below we compare prices and features of 25 of the leading options in the UK from BT to Skype.

Features and Benefits of CircleLoop include:
7-day free trial (no card needed)
UK built, based and supported
Prices start from just £5/month
Includes 1 UK number per user
Free call analytics
Add international phone numbers from over 80 countries
Supports USB & Bluetooth headsets, handsets and meeting room speakers
Calls to all UK landlines and most UK mobiles are included
Easily transfer live calls to other team members
Easily arrange group calls with your unique conference pin
Apps for iOS (Apple) and Android mobiles
Cloud Call Recording
CircleLoop is a relatively young challenger brand in the UK VoIP market. However, they offer some amazing features at an incredible price.
They are entirely UK based and operated with no reliance on third party platforms. Their solution is completely self-service, which means you can set it up and manage without the need for technical knowledge.
Their vision is to create a business phone system that doesn't: have any silly paperwork & contracts, site visits & installs, expensive, horrible phone hardware, a degree in telecoms mumbo-jumbo: SIP, VOIP, hunt groups, IVRs, etc. or a long wait to activate.
If you'd like to see what they can offer your business, click here for an exclusive 7-day free trial.
Visit the CircleLoop Website to Learn More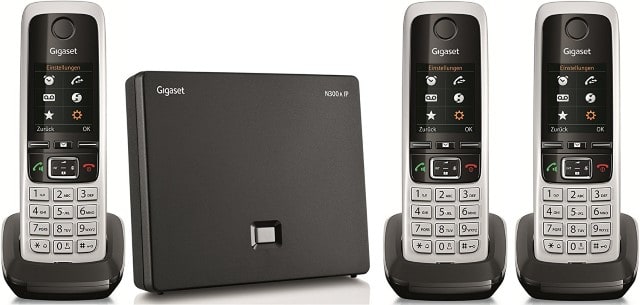 The table below gives a quick price comparison of the top UK VoIP providers.
Company
Cheapest Plan*
(User/Month)
Most Expensive Plan*
(User/Month)
CircleLoop
£5
£15
Microsoft 365
£3.80
£11.30
BT Business
£6.40
£25.00
Vonage
£9.00
£16.00
RingCentral
£7.99
£33.99
8X8
Not Listed
Not Listed
Virgin Media Business
Not Listed
Not Listed
Voipfone
£1.00
£20.00
Mitel
Not Listed
Not Listed
Gradwell
£5.00
£37.00
Lily Comms
Not Listed
Not Listed
Zendesk Talk
£0
£69.99
Telappliant
£4.99
POA
Dialpad
$15 USD
$35 USD
Voipstudio
£3.99
£19.99
VTSL
£8.00
£15.00
Buzz Connect
£4.95
Varies
SoConnect
£8.95
Varies
Best 4 Business
Not Listed
Not Listed
Fonality
Not Listed
Not Listed
Sipgate
£9.95
£64.95
Surevoip
£5.00
£20.00
Focus Group
Not Listed
Not Listed
Pioneer Global Services
Not Listed
Not Listed
TalkTech
£8.50
£12.50
CFone
£8
£30
Commsplus
£10
Not stated
Aircall
£25
£40
Bytes Digital
Not stated
Not stated
SwitchboardFREE
£0.99
Not stated
Virtual Landline
£5.95
£9.95
* The prices included here come from each company's website and were accurate at the time of writing (July 2018) but may have since changed. Also, please keep in mind these may not be apples to apples comparisons as each provider bundles different features in each of their plans. This guide should be used as a starting off point for more research on your part.
Below we profile all other company's plans and features in a bit more detail.
Note companies are ranked in order of online search popularity. The listings in no way indicate one solution is better than another.

Some of the Features and Benefits of Skype for Business.
Never miss a call with voice mail and alerts
Audio, video, text plus online meetings and webinars
Remote collaboration & live co-authoring between colleagues
Make HD video calls, conduct meetings and webinars
Send instant messages between Skype clients
Make VoIP calls to Skype contacts, mobiles and landlines
Skype client apps available for all phones and tablets
Application and desktop sharing options
Integration within Microsoft 365 suite packages
Stream live 1080p HD video calls
Securely encrypted to keep data and conversations safe
Skype For Business is currently part of Microsoft's 365 package.
Skype was founded in 2003 and became part of Microsoft in May 2011. Skype for Business was started in 2015 and combines the features of Lync with Skype. In September 2017, Microsoft announced that Microsoft Teams would eventually replace Skype for Business.
Skype for Business is a unified communications platform which combines the important elements of running a successful business. Microsoft recommend businesses with over 20 employees will benefit from using Skype for Business, rather than consumer Skype.
It provides industrial strength security for calls and allows companies to broadcast a meeting online to a large audience and, an added bonus is that it allows familiar connectivity to co-workers around the world.
Visit Microsoft 365 website to learn more
2. BT Business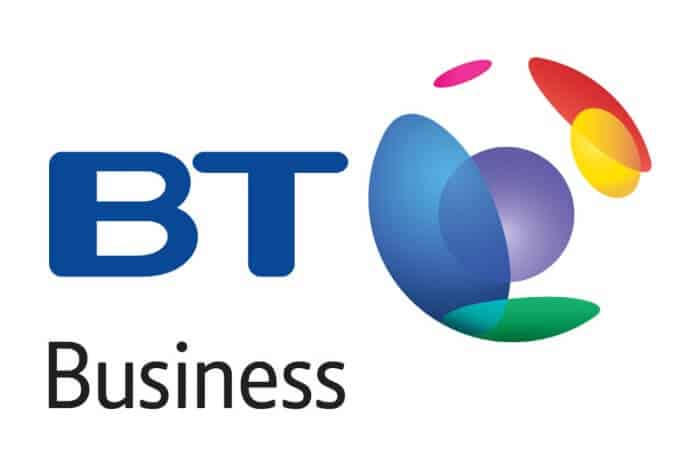 Features and Benefits of BT.
CRM integration
Call monitoring and recording
Audio and video conferencing
Choice of regional phone number or virtual geographic numbers
Call forwarding and routing
Voicemail
Three-way calling
Advanced attendant
Call barring
Hunt group
BT can trace its history back to 1846 and was the first company to develop a nationwide communications network. The company still plays a major role in the business and community life of the UK. They also provide products and services in around 180 countries globally.
BT Business has a variety of VoIP packages to suit its customers, from a plug 'n' play VoIP telephone system, to an integrated mobile and office system, suitable for 20 plus users.
BT has a UK based help desk to sort out any problems you may have. Its staff have local knowledge and believe in giving personal service to their customers. They believe that personal contact helps BT to get to know their customers and their business challenges.
3. Vonage

Some of the Features and Benefits of Vonage.
Web and video conferencing via Amazon Chime
Remote office
Smartphone App – integrate office phone and mobile
Multi device extension
Choice of UK area code and number or port you existing number
Busy lamp field
Voice remote access
Block call redirection – for preventing calls being redirected multiple times
Directed call pick up
Vonage's headquarters is in New Jersey, USA and its UK's head office is in London. In 2003, the company was the first ever VoIP platform for 911 calls in the States. 2004 saw Vonage launched in Canada and the following year it set up in the UK. The company continues to expand it areas and services every year.
Vonage is one of the leading providers of cloud-based communication services. It has almost 2 million customers worldwide and helps over 600,000 business users every day. The company offers bespoke plans, so each business has the flexibility to manage their services as they choose through phone systems which do far more and cost far less than traditional phone systems.
4. RingCentral

Some of the Features and Benefits of RingCentral.
Integrations – integrate with apps, e.g. Microsoft Office
Call diversion – divert calls to other UK numbers
Do Not Disturb – ability to send calls straight to voicemail
Call Waiting – can put a call on hold, while answering a second call
Ring Back – continuously rings an engaged number until the line is free
Call centre features
Call monitoring for staff training purposes
HD video conferencing
Voicemail transcription
Calls logs for all incoming and outgoing calls and faxes
RingCentral began revolutionising business phone systems in 2003 by discarding outdated hardware phone systems. The company serves over 350,000 businesses and organisations around the world. It's an award-winning provider of cloud unified communications and collaboration solutions. The company's global headquarters are in Belmont, California and its EMEA headquarters are in London.
RingCentral UK Ltd. is a wholly owned subsidiary of RingCentral Inc. March 2017 saw the launch of RingCentral Office business system in 13 European countries. The aim is to help organisations grow their businesses through easy to use features that improve productivity and give each business a professional telephone presence.
5. 8×8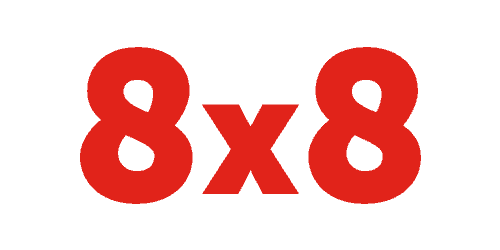 Some of the Features and Benefits of 8×8.
Feature rich systems with reliable UK support
Contact centre graphical reporting and analytics
Contact centre visual IVR
Contact centre call recording storage
Web conferencing
Internet faxing
Call recording
Salesforce, Zendesk and Netsuite CRM integration
Web browser Click-to-Dial
Instant messaging/chat
Music on hold
8×8 was founded in 1987 but it wasn't until 2002 that it launched itself as a VoIP service provider. The company's headquarters are in San Jose, California, but it employs over 1000 people worldwide. It supplies cloud-based unified communications and contact centre solutions to more than 50,000 businesses in over 150 countries around the globe.
8×8 is the first VoIP company to combine unified communications, team collaboration, contact centre and analytics in one real-time platform. Their aim is to assist businesses to improve their productivity and performance, and thus enhance their customers' experience. Businesses can connect to offices and clients anywhere in world without the time lag experienced by traditional systems.
6. Virgin Media Business

Some of the Features and Benefits of Virgin Media Business.
You only pay or what you need, when you need it.
Move capacity up or down whenever you need to.
Inclusive call packages
Call directing
Hunt groups
Call waiting
Caller ID
Call Blocking
Pickup and transfer features
Instant messaging can be added to some plans
Virgin Media's Business solutions come from one of the biggest communication companies in the UK. They offer a huge range of choices when it comes to VoIP and business telephone system solutions.
7. Voipfone

Features and Benefits of VoIPfone
Call queuing
Call barring
Multiple lines
Voicemail and voicemail Email alert
Incoming PSTN number
Calling line ID
Call hold
Call diverts
3-way calls
Call transfer
iNet Telecoms Ltd, aka Voipfone, is a British company founded in 2004 by Lee Rose. The company set out to develop internet telephone services though VoIP. Voipfone is a fully virtual company, which means that all its employees work remotely using Voipfone products and services. As the employees are using the same system as the businesses they serve, they understand the system perfectly.
Not only that, the company is constantly seeking innovative ways to ensure that their employees can work together securely and efficiently, over distance; these innovative products are then used to provide their business customers with an excellent product.
Voipfone doesn't advertise or have a sales force; the company has grown by word of mouth and its excellent reputation. As one of the first companies to explore VoIP, Voipfone's expertise and technology has been features in the media many times over the last two decades. 2013 saw the company receive the Queen's Award for Enterprise.
8. Mitel (Including ShoreTel)

Features and Benefits of Mitel.
Hunt groups/ring all phones
Complete mobile integration
Focus on the millennial generation and the tech-savvy
Full CRM integration
Call recording, playback, evaluation and storage
Voice, IM and email from one screen
Business analytics
Contact centre options and integrations
Conference calls
Number porting
Mitel was founded in 1972 by two British Entrepreneurs, Michael Cowpland and Sir Terry Matthews. Michael Cowpland tells us that the company first intended to sell lawnmowers, but the shipment was delayed and arrived at the start of the Canadian winter which was an economic disaster.
The entrepreneurs switched their attention to selling telephony products instead and, as they say, the rest is history. Mitel is a Canadian company but has a strong British connection.
Today, Mitel is one the fastest growing cloud communication providers, powering more than 2 billion connections every day, including over 33 million daily cloud connections. Over its 40 years of existence, Mitel has provided business phone system solutions to more than 60 million users in 100 countries.
Mitel also acquired ShoreTel in September 2017.
9. Gradwell

Features and Benefits of Gradwell.
Hunt groups/ring all phones
Call recording
Voice mail to text or email
Number porting
Individual extensions for all users
Call forwarding
Audio call conferencing
Multiple numbers
On hold music
Free VoIP calls within Gradwell Network
Gradwell Communications is based in Bath, UK and has been supplying businesses with communication solutions since 1998. They provide VoIP, broadband, fibre and Cloud products to businesses who need both short term and long term solutions.
Gradwell is the proud recipient of the ITSPA Quality Mark, which is given to organisations who go above and beyond the expected, to give excellent service to businesses. In 2016, the company was nominated for three Comms National Awards – ISP, Hosted Platform and SME Cloud Solution.
Gradwell offers tailored solutions for individual business needs and they believe they offer great value bundled services. Their flexibility means that businesses are not tied into lengthy contracts.
10. Lily Comms

Features and Benefits of Lily Comms.
VoIP solutions tailored to individual company needs
Virtual conference room
Call recording
Voicemail
Multi language auto attendant
Administrator interface
Ideal for multi sites
Automatic call back
Busy lamp keys
Do Not Disturb option
Lily Comms was established in 2009 and provides bespoke communication services and products to over 2500 businesses in the UK. The company has offices in Bradford, Derby and Kingston upon Thames, and has communication specialists and engineers dotted around the UK.
The aim to provide their customers with bespoke solutions that will allow businesses to reduce their costs and increase efficiency.
A communication expert is allocated to each business to discuss their needs and to come up with a tailored solution. Lily Comms gives the same service to every business, no matter what their size.
The company allocates an account manager to each business to ensure that everything is running smoothly.
11. Zendesk Talk

Features and Benefits of Zendesk Talk.
Local and free numbers from over 40 countries
Unlimited concurrent calls
Voice Mail
Customised Greetings
Automatic Ticket creation
Warm Transfer
Call Control
Call Display with history
IVR System
Callback from queue
Zendesk Talk is designed primarily as a call centre solution. It comes from Zendesk who are best known for the customer support solutions they offer businesses. While their solution is far from the cheapest, they do offer a free trial. Moreover, their plans offer far more advanced features compared to many of the other companies included here.
12. Telappliant

Features and Benefits of Telappliant.
VoIP Office hosted phone system
Talk Assure
SIP trunking
Conference calling (audio)
Call recording
Call and user management
CRM and browser integrations
Virtual receptionist
Unified communications
Call queuing
Telappliant has been providing businesses in the UK with advanced communication solutions since 2003. They specialise in cloud communication solutions. Their data network is one of the largest in the UK and they believe their range of business communication services helps businesses to improve productivity, workflow and customer satisfaction.
Telappliant currently has over 20,000 business customers enjoying their services.
Telappliant believes in offering excellent customer service and has received many awards over the years for service excellence and innovative products in cloud telephony.
In 2017, the company won the ISPA award for the Best VoIP and the ITSPA Quality Mark, which is awarded to companies that go above and beyond to give reliable service.
13. Dialpad
Some of the Features and Benefits of Dialpad.
Call centre features
3-way calling
IVR/Auto attendant
Audio conferencing
Call recording
Supports SIP desk phones
Unified communications app
Peer-to-peer HD video
Number porting
Integrate with Google G Suite and Microsoft 365
Dialpad was founded by Craig Walker in 2011 and was known as Switch Communications Inc. It changed its name to Dialpad in March 2016. The company's head office is in San Francisco, but it has offices all over the world. The company's slogan is "Kill the Desk Phone" and over 45,000 companies have done just that and joined forces with Dialpad.
Dialpad has some high-powered customers, such as Motorola, ClassPass and Hillary Clinton. The company has a solid VoIP product which is full of features and is reasonably priced.
The product has been recommended by those in the know for its melding of web and VoIP technologies. It has also been praised for easy call portability and ease of integration with other office apps.
14. VoIPstudio

Some of the Features and Benefits of VoIPstudio.
30-day free trial
Free internet calls
No contract
CRM Integration
Advanced PBX Features
Instant Deploymnet
Make calls from any device
Auto Attendant
Call Recording
Call Queues
VoIPstudio operates in more than 50 countries and 4,000 cities. They only focus on the business market and their main goals "are to create simple use yet fully featured VoIP service, which is easy to understand and delivered with industrial-grade reliability."
15. VTSL

Features and Benefits of VTSL.
Auto attendant
Call queuing
Call recording
Call reporting
10-way calls
Music/on hold announcement
Call groups – hunt
Incoming call routing
Voicemail
Intercom
VTSL was founded in 1991 and has its offices in Wandsworth, London. The company provides hosted telephony solutions for businesses with between 1 and 250 staff.
The idea behind the company was to provide businesses with an affordable phone system, without having to spend on hardware and complex technology. This they did by developing their own VoIP services and proprietary applications.
VTSL's VoIP solutions have more than 35 features which are included in all packages. The company now has over 10,000 users and they have hired more developers to ensure that VTSL's VoIP technology remains on the leading edge.
They have also recently upgraded their network infrastructure and monitoring systems.
16. Buzz Connect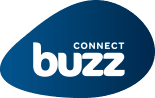 Features and Benefits of Buzz Connect
Voicemail to Email
Music On Hold
Free User to User Calls
Extension Numbers
Call Transfer, Pickup & Parking
On Site & Phone Support
Self Service Portal & Reporting
Softphone & Mobile Apps
Predictive Dialler Compatibility
Out of Hours Routing
17. SoConnect

Features and Benefits of SoConnect.
Uses Lync Voice to manage calls
Route calls using Lync's Attendant integration with Lync Presence
Call recording
Active directory integration
Video and audio conferencing
'Whiteboarding' to create documents and presentations with team members
Integrates with all Microsoft applications
Call forwarding
Do not disturb
Call barring
SoConnect is a London based company which provides businesses with affordable communication and phone solutions. The company was founded by Campbell Fraser and team of entrepreneurs in the communications and technology sector.
SoConnect aims to give excellent and expert service in all the products and solutions it provide. SoConnect has a team of over 200 engineers in the field who only have the customers' requirements and solutions in mind. There are 39 logistical hubs around the UK from where SoConnect can service any UK business. They promise to get an engineer to 98% of the UK mainland businesses within 2 hours.
SoConnect has a help desk which is manned 24/7 by knowledgeable service team members. All calls are answered within 20 seconds. The company believes that great communication is answer to successful businesses.
18. Best 4 Business Communications
Features and Benefits of Best 4 Business Communications.
Virtual conference room
Voicemail to email
Smart voicemail
Call recording
Text messaging
Auto disaster recovery
Call reporting
Call holding
Call barring
Do not disturb
Best 4 Business Communications was started by Freddie Hawker in 2006. It began by selling business telephone systems and has grown substantially over the years, proud of the fact that it retains almost 100% of its clients.
Today the company has an annual turnover well in excess of £1 million and offers its business clients phone systems and maintenance, calls and lines, internet connectivity and hosted telephony services.
Best 4 Business Communications prides itself on its excellent customer service and says every business gets their full attention, whether it's a one-man band or a large company. B4BC has won many awards including Comms Business Reseller of the Year 2017 and was a 2017 finalist in the following Comms National Awards categories – Best SME Cloud Solution, Best Customer Service and Best SME Vertical Solution.
Best 4 Business Communications Website
19. NetFortris Fonality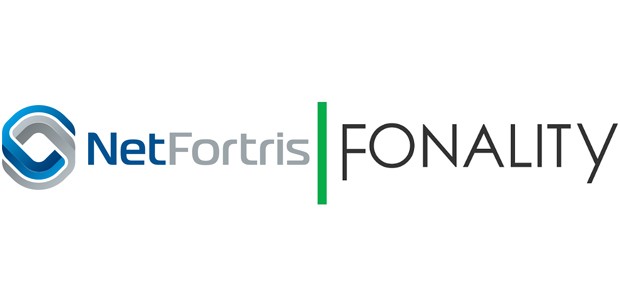 Some of the Features and Benefits of Fonality.
Hunt groups/ring all phones
Many call centre features
Includes SIP phones
IVR/Auto attendant
Dial-in conferencing
Extension dialling
Recording of calls
Supports SIP desk phones
UC app (Unified Communications)
Mobile app support
Number porting
Fonality was founded in 2004 as a communications company that provided business phone systems, cloud based VoIP and Unified Communications solutions. The company is based in Piano, Texas. The company was acquired by NetFortris, a leader in secure cloud-based communications solutions, in February 2017.
The expertise of these two companies will meet the growing needs of a converging IT and communications market.
Together, the two companies have operating centres in three countries and provide services to more than 11,000 customers and 300,000 end users in 41 countries. Fonality is a leading provider of UCaaS communications software for SMEs and SMBs. The company has received numerous awards especially for its call centre software applications.
20. Sipgate

Features and Benefits of Sipgate.
Everything set up online
Call waiting, holding, transfer and pick up
Call queues
G-Suite integration
IVR
3 -way calls
Online archive for tracking calls, texts, faxes and billing details
Virtual conferences for up to 25 delegates
Send and receive faxes
Individual and group voicemails
Sipgate has been offering business customers VoIP telephone services since 2004 and has several hundred thousand clients in Germany and the UK. The company was the first provider of internet based technology in Germany and is now one of the biggest service providers in Europe.
Sipgate monitors all systems 24/7 and is also available 24 hours a day, should businesses experience any problems with their system. The company is proud of the fact that they conduct all aspects of their business themselves, whether it be infrastructure, software or customer service.
If a business experiences a problem, then a knowledgeable member of staff will be on the other end of the phone to assist. If they can't solve the problem, the company's developers and designers will be brought in.
21. Surevoip

Features and Benefits of Surevoip.
14 Day Free Trial
Fax to Email
Call Forwarding
Conference numbers
Port BT or any other telecommunication providers numbers
Use any type of device to connect
Call logs
HD Voice between users
Instant Messaging available
22. Focus Group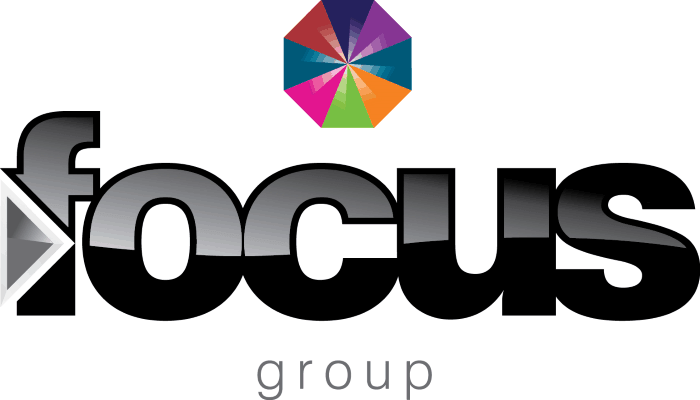 Features and Benefits of Focus Group.
Combined IP and PBX option
"One number anywhere" for mobile or desk
Call recording
Call holding, marketing messages and call forwarding
Call centre features
Conference calls
Fax and email
Do not disturb
Call diversions
Integrations
The Focus Group opened its doors in 2004. It began with two founder members in their home office. Today the company employs over 300 people and it provides various services to over 10,000 businesses.
The Focus Group uses Focus Horizon, which is a complete communications service for businesses of any size. It is ideal for businesses which work from different sites.
Horizon has an extensive range of fixed and mobile telephony capabilities which are utilised through an easy to use web portal. This service allows a trained administrator within your company, to manage your company's VoIP needs. This takes a lot of pressure off the IT department. It also allows the administrator to reconfigure the system as the company's needs change.
23. Pioneer Global Services

Features and Benefits of Pioneer.
Integration with other web based services, eg video conferencing
Voicemail delivered to email box
Comprehensive call reporting
Computer Telephone Integration
On-hold marketing messages
Call recording
Call queue
Flexible for any size business
Easy set up
Hunt group
Pioneer Global Services Ltd. is a British company which offers UK businesses hosted VoIP phone systems. They will ensure that companies' VoIP accounts are set up within 24 hours. They can connect businesses on softphones, either with mobile or desktop/laptop applications or preconfigured VoIP phones of choice. Pioneer doesn't tie their business clients into long term contracts.
The company offers a variety of services apart from VoIP. They can organise business broadband services, standard telephone lines, bulk SMS's and much more. Pioneer also supplies VoIP DECT phones, IP desk phones, VoIP conference phones, ADSL devices, gateways and IP telephone systems to their customers.
Pioneer Global Services Website
24. TalkTech

Features and Benefits of TalkTech:
30-day free trial (with engineer installation)
Desktop/Mobile application – Integrates desk phone
Optional desk phone or headset
Voicemail to E-Mail
Disaster Recovery (Accessible via web portal anywhere in the world)
Unlimited UK call packages
Administrator/user friendly portal to make real-time changes
Call Recording
Integration with everyday apps such as Outlook, Skype & CRM's
Voice assurance with 24/7 monitored access
Talking Technology was established in 1988 and exists to ensure that you remain at the cutting edge of communications technology and that your organisation has exactly the right tailor business solutions in place to deliver the maximum business benefits.
Their specialist consultants will work with you to understand what you need, providing a comprehensive customisable solution at every stage of the project, from initial requirements capture, through solution design and implementation offering full training and on-going award winning support.
Working with Talking Technology provides total peace of mind, giving you the freedom and flexibility to focus on your business.
25. CFone

Some of the features and benefits of CFone.
Offers three VoIP phone packages
Allows your staff to be connected from anywhere
Packages include a range of system features
Includes a free phone number
Their plans offer a choice of free minutes
Some plans include three monthly call recording
Can help you to reduce costs
Transfer your existing numbers
Includes advanced call conferencing
Also offer handsets and accessories
CFone is a business VoIP phone system provider that offers three plans that vary in size to cater for different sized organisations. Through their VoIP phone system, you could reduce costs including call charges, line rental and equipment costs.
CFone's three plans include a range of system features such as call groups and call conferencing, free phone number and free minutes allowance. The Start Up plan offers 100 free minutes, the Expanding Enterprise plan offers 500 free minutes, and Corporate Cost Saving plan offers 1,000 free minutes. In addition, the second two plans include three months of call recording, and the Corporate Cost Saving plan includes a dedicated account manager.
26. Commsplus

Some of the features and benefits of Commsplus.
Offers a range of hosted VoIP phone systems
Flexible and cost-effective system
Provides highest voice clarity
Straightforward and easy to use system
Set up hunt groups
On-hold music, call queuing and voicemail
Call recording
Collaboration tools
Conferencing
Integration with Outlook and apps
Commsplus is a communications provider that offers voice, mobile and data connectivity solutions which includes hosted VoIP phone systems. They provided VoIP systems as a flexible and cost-effective alternative to traditional phone systems and takes away the need for on-site hardware.
Commsplus offers a variety of features which include high clarity voice, easy to use system, hunt groups, hold music, call queues, voicemail and call recording. It also supports collaboration through whiteboard sessions, online chats and document sharing. They offer integration with Outlook and apps to allow you to manage your account through mobile or desktop apps. You can also display call stats, video and media.
27. Aircall

Some of the features and benefits of Aircall.
Offers flexible voice solutions
Easy to set up and manage
Integrates with other software
Call recording
Voicemail
Live call monitoring
Analytics and reporting
Can include advanced sales and support features
Dedicated account manager
Choice of a set plan or customisable deal
Aircall offers phone system solutions for call centres, phone system users and remote access to phone systems. They offer two plans and a customisable deal that allows you to package up all the features and support that you require.
Aircall's Essential plan includes 1,000 outbound minutes, call recording, voicemail, click to dial, phone support, API access and over 60 integrations. The Professional plan includes unlimited calls, integration with Salesforce, advanced analytics and reporting, live call monitoring, call tagging and dispositioning, dedicated account manager, advanced support such as queue call back and advanced sales features such as Power Dialer.
28. Bytes Digital

Some of the features and benefits of Bytes Digital.
Offers business cloud-based VoIP phone systems
Can provide significant cost savings
Flexibility of working from anywhere
Full call control
Softphone apps
Custom ring plans
Hold music and call recording
Voicemail to email
Collaboration tools
Integrates with email and CRM
Bytes Digital is a business telecommunications provider offering VoIP phone systems and mobiles. They claim savings up to 90% against traditional PBX systems and future proof for the 2025 ISDN switch off. Their cloud-based system offers flexibility to work from anywhere with their built-in mobile app.
Bytes Digital offers features including full call control like call forwarding, call transferring, custom ring plans to control calls with hunt groups, call routing and auto attendants, as well as hold music, call recording and voicemail to email. It integrates with email and CRMs for click to dial. It also includes collaboration tools including messaging, file sharing, web conferencing and video calling.
29. SwitchboardFREE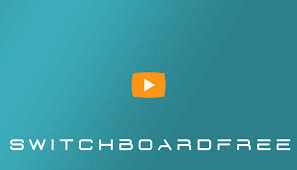 Some of the features and benefits of SwitchboardFREE.
Powerful cloud-based phone systems
Suitable for a single user to a hundred users
Easy and reliable system
Allows you to make and receive calls anywhere
Call management facilities
Call routing
Hold music
Easy integration
High call quality
Also offers handsets
SwitchboardFREE offers smart call management systems including VoIP phone systems, virtual numbers, call answering and phone numbers. Their VoIP phone systems allow greater control of your calls and can offer significant savings compared to traditional phone systems and provides a stable and reliable connection.
SwitchboardFREE offers an easy and reliable phone system that enables your staff to make and receive calls from anywhere. They offer a range of call management features including call redirection, call queuing, voicemail services and reporting. Other features include hold music, high call quality and integration with your database, diary management and reporting software.
30. Virtual Landline

Some of the features and benefits of Virtual Landline.
Offers virtual landline
Rolling monthly contract
Call routing
Voicemail to email
Free app for outbound calls
Auto-attendant
Simultaneous ringing
Time of day routing
Top up balances
Call records and lookup
Virtual Landline is a virtual landline provider for individuals and businesses. They offer four virtual landline phone plans which provide different levels of call allowances and international calls which are rolling monthly contract.
Virtual Landline's Basic plan is designed for inbound calls and calls are diverted to a mobile or landline. The UK Unlimited plan offers unlimited UK calls to landlines and mobiles. The Global Standard plan offers 400 combined minutes to the UK and the world. The 0800 Freephone plan is an inbound plan only and has a 300-minute call allowance. Features include call routing, voicemail to email, auto attendant, simultaneous ringing and time of day routing.
* Please note that we have an affiliate relationship with CircleLoop our featured supplier, along with Microsoft. If you purchase either product via one of our links we may receive a commission payment. This does not affect the price you pay and allows to create new content which we offer free of charge. We may also receive a payment if you get a quote via the form at the top of this page.