Business telecoms, otherwise known as business telecommunications, is a term relating to all of the technology and services created to connect businesses and people worldwide.
There are many different telecoms services available for businesses today, and we will explain everything you need to know about them below.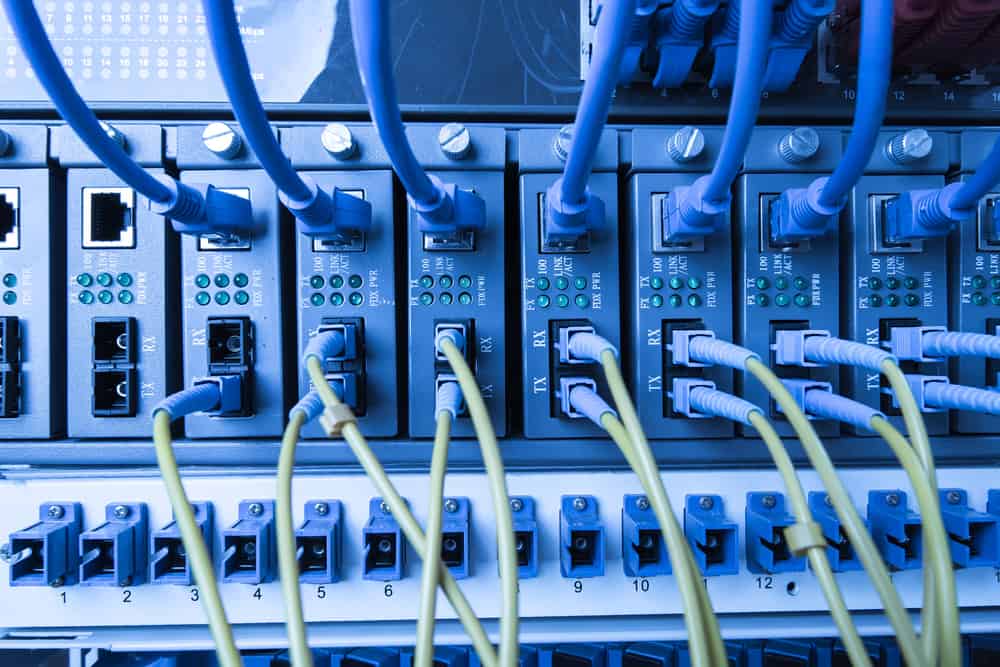 What is Business Telecoms?
A telecommunication network is a transmission system that enables information to be transmitted between several sites through optical or electromagnetic signals that consist mainly of audio data but other types of data, such as text messages or video.
With the advancements that have been made in technology in recent times, telecommunication networks have become a vital part of our lives. These complex systems can be found worldwide, instantly connecting people from different countries.
The Importance Of Telecommunications In Business
We cannot ignore the critical role that telecommunications play in business today. Telecommunications have become the foundation for businesses in terms of connecting and sharing data.
After all, businesses cannot achieve peak efficiency if employees cannot share documents and collaborate on projects efficiently.
From a security point of view, telecommunication is one of the most vital infrastructures for protection. A broad spectrum of organisations rely on telecom to provide safety.
Today's modern systems can also offer exceptional automation benefits, making processes quicker and cheaper.
Ultimately, telecommunications give businesses the ability to reach more customers with fewer resources and human resources.
Considering how critical data and communication has become to businesses today, it is not hard to understand why an effective telecoms service is so important.
The Benefits Of Using Telecommunication In Businesses
There are many benefits associated with the services provided by telecommunications companies, including the following:
Boosting efficiency levels
Improve flexibility in the workplace
Save office space, costs, and time
Boosts customer services and relations
Improves teamwork
What To Look For In A Business Telecoms Package
Several telephone engineers can install a telephone system on your premises, perfectly suited to your business specifically. After all, different sized companies have different requirements when it comes to the system they utilise, and several aspects need to be considered in order to find the best package for you.
One aspect that needs to be carefully considered when installing a phone system is the extensions. This tends to relate to how big your business is and how many different rooms and departments your premises boast.
For example, you may choose to have different extension numbers for every other room. For instance, reception may be extension '1'; the stock room may be extension '7', and so on.
When having a phone system installed, it is recommended that you do not go for something whereby all extensions are utilised from day one. Make sure that there is the potential to add extra extension numbers to have room to expand. After all, this is something you can adapt at your convenience.
When seeking out telephone engineers, you will not only discuss your desired extensions, but you will also need to consider the number of business phone lines.
The number of lines you has relates to how many incoming calls you can take at one time. You want to make sure that you have a decent number of lines to be effective; nevertheless, too many lines can sometimes be too much to handle. Therefore, it is essential to find the right balance. It is recommended not to go for any system which operates more than 24 lines.
There are a lot of unique features which each different phone system offers. This relates to anything from call waiting to call logging, and so and so forth. Experienced telecom companies will talk you through each feature, and you can determine whether it is necessary or not.
And finally, you should also make sure that the telephone engineers you choose do not merely close the door and say goodbye once the system has been installed. You must benefit from a company that provides good aftercare regarding technology.
You should be able to pick up the phone and ring the telephone engineer whenever you have a problem or a query regarding your office phone system.
Types Of Phone Systems For Businesses
The types of phone systems used by businesses are as follows;
Multi-line Telephony Systems
VoIP Phone Systems
PBX and IP-PBX Phone Systems
Cloud-based Phone Systems
Multi-line Telephony System
What is a Multi-line Telephony System?
A multi-line phone system condenses many phone lines into one device. A single operator will answer the phone, transferring the call to the correct department or individual.
How does a Multi-line Telephony System work?
There are conventional multi-line phone systems available and cloud-based multi-line phone solutions.
In regards to the traditional phone systems, there are two options. The first features a single landline, which uses existing wires to provide two-line functionality.
The second is PBX, otherwise known as a Private Branch Exchange, which accepts numerous phone lines through basic trunks or landlines. These provide phone features like speakerphone, call forwarding, and voicemail.
We have started to see many of these traditional systems being replaced by cloud phone systems. They provide multi-line capabilities with limitless scalability.
Features of a Multi-line Telephony System
Multi-line phone systems can come with a wide range of features, from call forwarding to analytics, depending on the type of solution you choose.
The main feature, though, of all of these systems is the ability to handle two or more calls at the same time.
What are the costs of a Multi-line Telephony System?
Prices differ depending on whether you opt for a traditional or cloud-based multi-line telephony system, as well as the features included.
The Pros and Cons of a Multi-line Telephony System
There are several pros and cons associated with multi-line phone systems. The advantages include that these systems are secure, reliable, flexible, easy to use, cost-efficient, and versatile. On the flip side, traditional phones are required, and there can be limited carrier options.
VoIP Phone Systems

Nowadays, technology has advanced rapidly, and there are many different options at your disposal when it comes to making a phone call. One of these options is a VoIP service.
What is a VoIP Phone System
VoIP stands for Voice over Internet Protocol. It is basically when you have your phone service delivered over the Internet.
How do VoIP Phone Systems work?
A VoIP system works by utilising packet-switching technology to convert an analogue voice signal into digital data. In basic terms, this means that your voice (the sound waves) are converted into digital data, giving people the ability to use the Internet as a communication method for making phone calls.
Types of VoIP Services
There are several different VoIP services for you to select from, including the following:
Inhouse VoIP systems
Hosted VoIP systems
Hybrid systems
Features of a VoIP Phone System
A VoIP phone can be utilised in the same manner as any office phone. This includes caller ID, call recording, and the ability to use voicemail.
Equipment you will need to use VoIP
If you want to install a VoIP system, you will need to have both a router and a modem, which should be part of your current Internet setup. Users can make calls from pretty much any device that has your call software downloaded. This can be a desktop, laptop, or smartphone.
What are the costs of a VoIP Phone System?
It will cost you around £20 to purchase a VoIP headset if you go for one of the basic, lower-end models. On the higher end of the scale, headsets can cost around £200 and sometimes even more.
You then have to factor in broadband costs, which can range from around £15 to £50 depending on your operating speeds.
The pros and cons of VoIP Phone Systems for business
There are several benefits associated with this type of business telecoms system, including the following:
Cost Savings –You do not need to spend as much money on maintenance, human resources, lines, and equipment.
Mobility – With VoIP, you can use your phone number and the service irrespective of location. All you need to do is make sure you have an Internet connection. This is not the case with a standard business telephone, as you are usually restricted to one location. This advantage is exceptionally beneficial for business people who travel regularly.
Rich Media – You can transfer images, make a video call, send instant messages and so on. This can make the call more effective. People can hold meetings or conferences over the line, and they can work with others more efficiently.
Integration  – Last but not least, another benefit of VoIP is the integration possibilities. You can collaborate or integrate this with different applications, including social network applications, instant messenger and email.
PBX and IP-PBX Phone Systems
What are PBX and IP-PBX Phone Systems?
A PBX acts as the central switching system for phone calls within a company. IP PBX systems handle traffic internally between stations, acting as gatekeepers to the outside world.
How do PBX and IP-PBX Phone Systems work?
With this system, a PBX box will use telephony switches to allow incoming calls to be directed to phones within the building. Every phone within the premises will connect several outside lines via that PBX box. An IP PBX system works similarly; however, rather than analogue landlines being used, digital phone signals are used.
Features of PBX and IP-PBX Phone Systems
You can benefit from a whole host of features depending on the solution you choose, from auto attendant to call reporting and analytics.
What are the costs of PBX and IP-PBX Phone Systems?
According to Market Inspector, you can expect to pay around £800 to £1,000 for a conventional PBX system per employee. An IP PBX system can be anything from £600 to £9,000 per employee.
The Pros and Cons of PBX and IP-PBX Phone Systems
A PBX system gives you greater control over your phone system, which is always beneficial. This certainly is not the cheapest solution in terms of costs, as the initial costs can be pretty high. However, customers tend to get lower monthly prices after the initial outlay.
Cloud-based Phone Systems
What is a Cloud-based Phone System?
Rather than storing the network and routing elements of a company phone system in your office somewhere, cloud-based telephony will take everything offsite.
This sort of phone system is hosted within the cloud, which means your data is pretty much stored securely on a server that can be accessed via the Internet.
How does a Cloud-based Phone System work?
A cloud-based phone system will work by breaking up your voice into little digital packets, which are sent as data over the web to the call recipient.
Features of a Cloud-based Phone System
You can take advantage of a vast range of features with a cloud system, including multiple voicemail inboxes, call recording, call reporting, and much more.
What are the costs of a Cloud-based Phone System?
Costs differ considerably when choosing a cloud-based phone system. It depends on the service you select and whether you opt for a basic or premium package.
The Pros and Cons of a Cloud-based Phone System
There are several pros and cons associated with cloud-based phone systems. Firstly, they are a lot more affordable when compared with on-premises telephone systems. This is because you don't have recurring maintenance costs or upfront investment, as with on-premises PBX.
Other benefits include faster setup and implementation, better performance and reliability, less maintenance, improved customer experience, access to robust call features, unified communications, and support for remote workers.
What is SIP Trunking?
SIP stands for Session Initiation Protocol, which makes and ends connections for voice transfers and data over the Internet.
The Benefits SIP Trunking Has For Business
SIP trunking provides redundancy for system failures or power outages. Your service provider will reroute your calls to workers' mobile devices or other offices. This enables you to ensure company continuity, irrespective of what happens.
What is Business Broadband?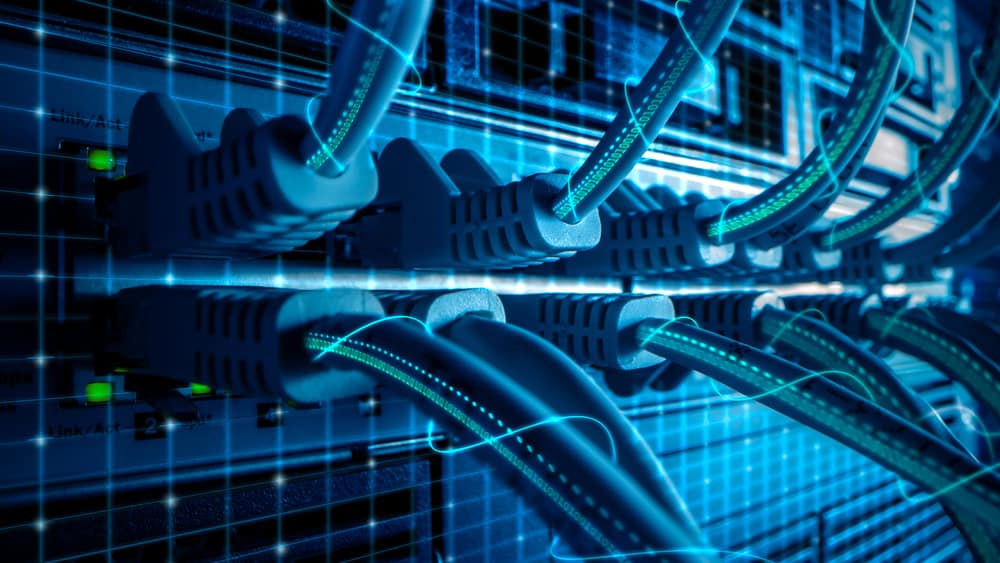 Business broadband is a dedicated broadband connection set up for a workspace or office.
Types of business broadband options for businesses
There are several options for you to choose from for business broadband, including leased line, fibre, and ADSL (copper) connections.
What is ADSL Broadband?
ADSL broadband, with ADSL standing for Asymmetric Digital Subscriber Line, is the most common and basic kind of broadband Internet connection. It is generally the cheapest and slowest of the three main types of fixed-line broadband available.
How does ADSL work?
A current phone system is linked to the line via copper wires to establish an ADSL broadband connection.
How much does ADSL  Broadband for business cost?
ADSL is cost-efficient, yet prices differ based on everything from bandwidth required to contract lengths.
The benefits of ADSL Broadband for business
There are many benefits to consider, including accessibility, cost-effectiveness, ease of installation, fast connectivity, and familiar technology.
What is Fibre Broadband for business?
Fibre broadband provides you with unlimited data speeds up to 76 Mbps, enabling you to achieve your goals quicker and enjoy improved customer experiences.
How does Fibre Broadband work?
Fibre broadband utilises a network of fibre optic cables to provide high-speed data over improved distances.
The different types of Fibre connection
There are several different types of fibre optic connectors, including LC Duplex Coupler, SC Duplex Coupler, ST Connector, SC Multimode, and LC Multimode. In total, there are approximately 100 different kinds of fibre optic connectors.
How much does Fibre Broadband for business cost?
Again, prices differ considerably depending on the package you choose.
The benefits of Fibre Broadband for business
There are many benefits associated with this type of broadband, including speeds, better signal strength, increased bandwidth, cost-savings, increased productivity, cloud-capable connectivity, improved reliability, and multiple devices.
What is a Leased Line?
A leased-line is a dedicated fixed-bandwidth data connection. The term 'leased' means the connection has been rented to the ISP.
How much does a Leased Line cost?
According to BusinessFibre.co.uk, leased lines start from £195/month.
The benefits of a Leased Line connection
There are plenty of benefits associated with leased line connections, including no data transfer restrictions, lower latency, best-in-class customer support, almost 100 per cent service uptime, and symmetrical bandwidth.
What is EFM broadband?
EFM stands for Ethernet in the First Mile. This is an affordable way of achieving better, guaranteed symmetric bandwidth than you would get by using broadband while maintaining an Ethernet handover interface.
How much does EFM cost?
Costs differ widely based on provider, yet costs usually start from £150 per month.
What speeds can I expect for an EFM line?
You can expect speeds up to 20Mbps with a guaranteed performance from most providers.
The benefits of an EFM line
An EFM line will deliver a symmetrical connection and high speeds at a consistent level. The symmetry means you get the same high speeds in uploads as downloads.
Mobile Broadband for Business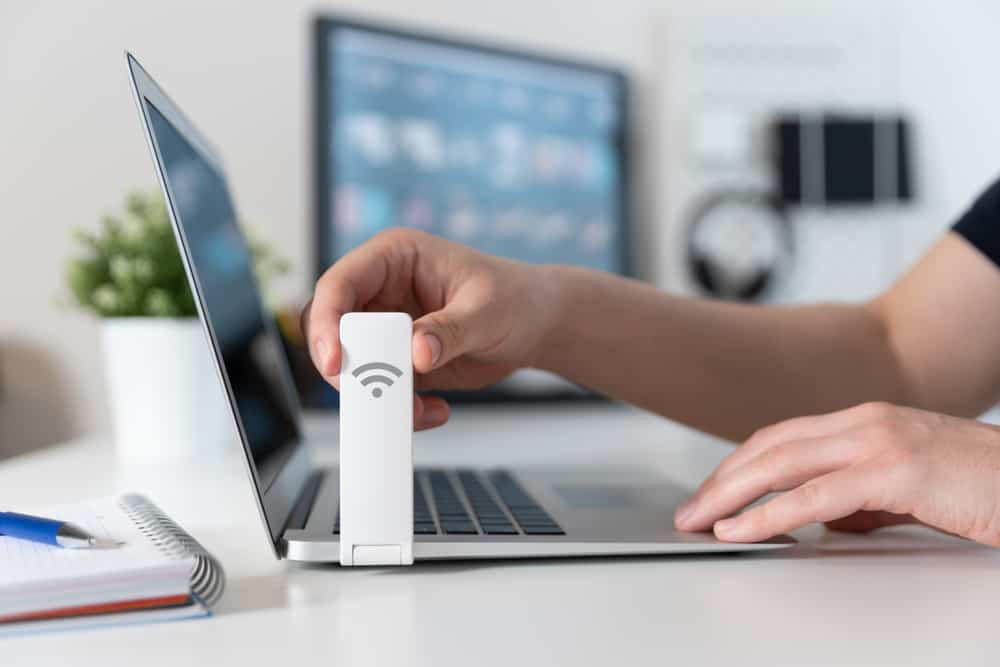 How does Mobile Broadband for business work?
Mobile broadband enables you to connect your tablet or laptop to the web using 4G or 5G phone networks.
How much does Mobile Broadband for business cost?
Mobile broadbands differ depending on the package you choose, speeds, provider, and other factors.
The benefits of Mobile Broadband for business
There are many benefits associated with mobile broadband. It gives you much more flexibility, as you are no longer restricted to where you are working. This is the ultimate solution in terms of convenience.
Final Thoughts
When you take all of these points into account, you can see how you would be at a severe disadvantage if you did not take the help offered to you when looking for suitable business telecoms systems.
This can have severe recurring effects. After all, if communication is not effective at your company, you can easily fall behind your competitors. Employees will grow frustrated, and customers will get sick of waiting in line to speak to someone at your business – this is the last thing you want.
Hopefully, this guide has helped you to consider the best package for your business needs.
FAQs
What is the best virtual phone system for business?
Unfortunately, there's no single best phone system for any business. Different businesses have different requirements.
To speak to an expert please use the form at the top of this page.
Should I buy my broadband and telecoms as a package or separately?
There is no right or wrong answer. You can often save money by purchasing your telecoms and broadband as a package. However, some people prefer to buy each separately to customise the solution to suit their needs.
How does my business telephone system differ from my home system?
Telecommunications companies offer different services for home and business customers. The latter requires numerous business phone lines to handle high call volumes.
They also need other extras, such as mobile services, voice intelligence, business broadband, data and analytics, and much more.
Can startups use a virtual phone system?
Yes, startups can benefit from virtual phone systems, especially as they can bring significant cost savings, imperative during the early days in business.
If my business has multiple locations, does it matter if I have an on-premises or a cloud-based system?
If your business has multiple locations, you can benefit from either an on-premises or cloud-based system or a mixture of both. Cloud-based systems are typically easier to manage when multiple sites are at play due to their virtual nature.
However, this does not mean on-premises services are out of the question.