Business phone systems are an essential part of every business and selecting the right provider with the solution that best fits your needs can help transform your business communications by streamlining your systems and increasing productivity of your staff.
With the expansion into voice over internet protocol (VoIP) and cloud-based systems, there are more options available to businesses as well as a wide variety of call features and collaboration tools.

Features and Benefits of CircleLoop include:
Includes 1 UK number per user
7-day free trial (no card needed)
Unlimited plan includes unlimited inbound calls and unlimited outbound calls to all UK 01, 02, 03, 0800 and most 07 numbers.
Calls to the USA, Canada, Ireland, Australia and New Zealand also included
Add international phone numbers from over 80 countries
Easily transfer live calls to other team members
Easily arrange group calls with your unique conference pin
UK built, based and supported
Prices start from just £5/month
If you'd like to see what they can offer your business, click here for an exclusive 7-day free trial.
Visit the CircleLoop Website to Learn More
To help you navigate through the wide choice of providers and services available we have examined what is on offer.
The table below gives a quick price comparison of the top UK providers for business phone systems.
* The facts and figures included here come from each company's website and were accurate at the time of writing but may have since changed. Also, please keep in mind these may not be apples to apples comparisons as each provider offers different solutions. This guide should be used as a starting off point for more research on your part.
Below we profile each of the companies' services and features in a bit more detail.
Note companies are ranked in no particular order and this no way indicates one solution is better than another.
1. XLN

Some of the features and benefits of XLN's business phone systems.
Offers affordable business phone packages
Low-cost phone line deals available
Can be combined with internet services and mobile
Offer a range of plans for phone and internet
Provide a hassle-free switch service
They operate on one of the largest networks in the UK
Network supported by Openreach engineers
Bolt on services available
Award-winning service
Also offer deals on energy and water
XLN is a telecommunications provider who offers phone and internet services to businesses across the UK. They offer low-cost phone lines on a range of plans that can combine either a broadband or fibre internet connection as well as unlimited UK calls.
XLN claim that they offer 5-star customer service with good ratings on Trustpilot with more 5-star reviews than any of their competitors. They have also won several awards for their service and offer a hassle-free switch to them. XLN operates on one of the largest networks in the UK, they claim to offer the best connection service and the network is supported by Openreach engineers.
2. BT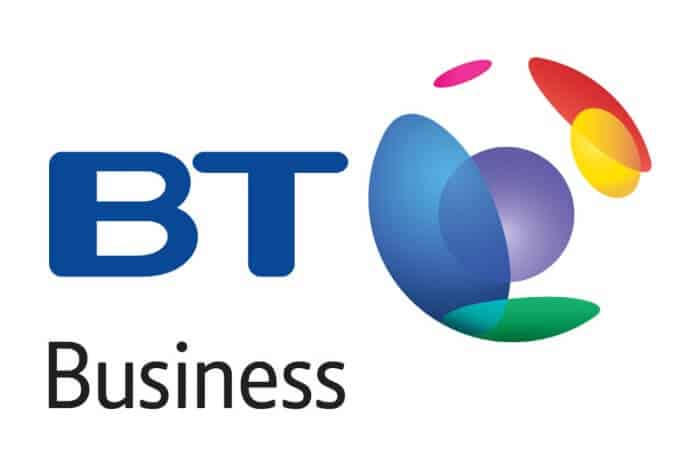 Some of the features and benefits of BT's business phone systems.
Variety of phone systems
Cloud-based VoIP systems
On-premise PBX phone systems
Flexible and streamlined solutions
Access regardless of location – office, home and or on site
Replace desk phones and mobiles with one device
Operate seamlessly between office and mobile networks
Minimise on-premises equipment through cloud-based solutions
Cater for 1 person up to 20,000 users
Well known national provider
BT is a well-known provider who offers a wide of business phone systems that offer a variety of solutions which cater for all businesses with 1–20,000 users. These systems include cloud-based, on-premise PBX phone systems and BT One Phone.
Cloud-based VoIP solutions utilise the internet for calls which make the solution easy to install with no hardware except the phones and it works for offices, home and on-site. The on-premise PBX systems are installed onsite with the phone lines, but they can also use VoIP technology and SIP trunking. BT One Phone combines desk phones and mobiles into a single device that can use both office and mobile networks for calls.
3. TalkTalk

Some of the features and benefits of TalkTalk's business phone systems.
Choice of solutions for different business needs
More reliable, cost-effective and secure solutions
Flexible communication solutions
IP based technology
Cloud technologies
Unified communications
SIP trunking services
Resilience and control
Simplified call management
Also offer audio conferencing, contact centre services and interactive voice response services
TalkTalk offers a variety of business phone systems that cater for different business needs. They claim to offer a more reliable, cost-effective and secure solution that gives businesses the flexibility in their communication solutions. They use SIP trunking services to deliver a secure and dependable solution between your business network and their network.
TalkTalk offers a single and transparent pricing for their hosted voice service systems to help businesses to manage their calls simply and effectively. They offer additional services to help businesses communicate more effectively which include audio conferencing, contact centre services, and interactive response services that can ensure calls are directed and answered accurately and efficiently.
4. Virgin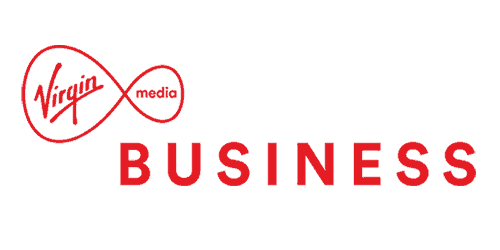 Some of the features and benefits of Virgin's business phone systems.
Variety of phone solutions
Mobile, fixed-line or VoIP services
Offer the network capabilities
Have the hardware and service to cater for your needs
Offer mobile handsets
Plans for small to large businesses
High levels of service
Services include phone lines, ISDN, SIP Trunking and IP Centrex Cloud Voice
Unified communications solutions either hosted or on-premise
National provider
Virgin is an established provider of communication services whether that is mobile, fixed-line or VoIP. They offer business phone systems that they state have the network capabilities to deliver the service you require with hardware and service to match it.
Virgin offer a variety of solutions including mobile handsets, phone lines, ISDN30, SIP Trunking, cloud voice and unified communications. Cloud-based VoIP service is a full end-to-end solution which includes desk phones to switchboards.
Unified communications include hosted and on-premise solutions. Hosted solutions include phone integration, video conferencing, instant message and email. On-premises solutions offer the same functions but are provided with the equipment required for a complete solution.
5. Vodafone

Some of the features and benefits of Vodafone's business phone systems.
Offer unified communications for businesses
Combine phone lines, mobile and messaging services
A single integrated platform solution
Fully-managed cloud-based service
Consistent, secure and reliable communications
Robust but flexible solutions
Simple but comprehensive service
A range of services from basic phone services to presence-based services
Collaborative tools including video conferencing, desktop sharing, and call centre options
One of the largest voice and data networks globally
Vodafone is a global communication provider who offers businesses a wide range of phone system solutions. They provided a unified communications solution that can combine phone lines, mobiles and messaging services into either a single integrated platform or a fully-managed cloud-based service. They can offer a range of additional services which include video conferencing, desktop sharing and call centre options.
Vodafone unified communication solutions offer financial savings through their collaboration-based solution which reduces the need for dedicated hardware or support and can help deliver targets including reducing CO2 emissions. Collaborative tools can help drive efficiencies and assist staff in being more focused.
6. O2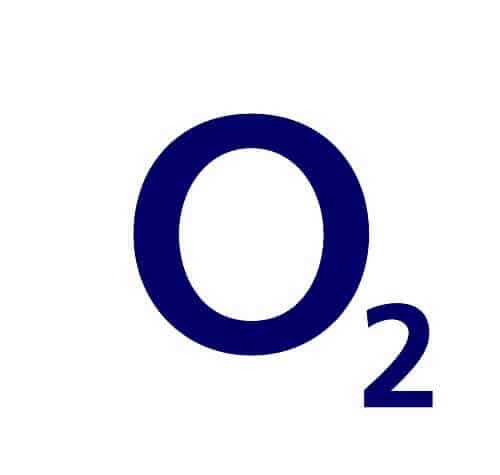 Some of the features and benefits of O2's business phone systems.
Offers business landlines, mobiles and broadband
Claim to save customers an average of 25% when switching to them
Hassle-free switching service
Dedicated support from a named person when switching
Offer a wide range of landline products
All-inclusive minutes or free minutes plans are available
Offer the newest devices
Have a range of smart apps that can boost productivity
Also offer mobile and broadband services
Independently verify the competitiveness of their deals on price comparison sites
O2 is more well known as a mobile phone provider but they also provide a broader range of communication services as they offer business landline phone services and broadband services. Their phone line services have been independently compared and are said to save customers an average of 25% when they switch to them.
O2 offers new customers a hassle-free service when switching to them and they provide a dedicated point of contact to help customers through the switch and for 30 days after the switch. They offer a range of landline products that can include bolt-on inclusive minutes to landlines and mobiles in the UK.
7. Zen
Some of the features and benefits of Zen's business phone systems.
Offer a range of telephone products
Phone lines only
Hosted voice service
Secure and flexible communications
Tailored voice solutions
Cloud-based solutions
Mobile integration
24/7 monitoring and technical support
Guaranteed performance
First-class network
Zen offers a range of telephony solutions that include phone lines and hosted voice solutions. Their phone line rental features per second billing and it has premium features with a low setup fee. They offer competitive call rates on a simple price plan.
Zen's hosted voice solutions offer tailored packages that are flexibly designed to create a service that will include analysing your needs to suggest a solution that works for you. They will integrate your network and voice solutions including mobile phones and create a seamless user experience. With their service, you will receive 24/7 monitoring and technical support.
8. KCOM

Some of the features and benefits of KCOM's business phone systems.
Provides a variety of phone systems
Control your business voice services
Assist you in managing costs and offer value for money
On-site phone systems
Hosted voice systems
PBX phone systems
Flexible and customisable solutions
Ability to add and remove features at any stage
Video conferencing, call recording, call routing and business numbers
Offer a first-class service
KCOM offers phone lines, a range of phone systems and bolt on services to help you control your voice services. They offer on-site and hosted phone systems that provide choice and flexibility with the ability to add and remove the bolt on options such as audio conferencing, call recording, call routing and business numbers.
KCOM's on-site systems are housed on your premise and these utilise your equipment with their analogue or digital lines. Hosted voice systems include PBX and SmartComms UC which offers flexible and customisable solutions tailored to your needs. These systems are hosted by KCOM which means there is no equipment on site that requires maintenance.
9. Vonage

Some of the features and benefits of Vonage's business phone systems.
Business cloud services
Flexible systems that offer control
Enable you to work smarter
Make collaboration easier
Unlimited calling to UK landlines and mobiles
Unlimited calling to 60 countries
24/7 live support
Easy setup and scalable solution
Conferencing and collaboration services
Integrate with office apps
Vonage offers phone systems that are cloud-based which means that they can deliver a flexible system which also provides you with control over your communication systems. Their Business Cloud is more than just a phone service as it delivers powerful features that they claim deliver value.
Vonage aims to balance flexibility and control with their Business Cloud phone system so that their customers can work smarter. As part of their service, they offer conferencing and collaboration services from Amazon Chime that is easy to use. It also can integrate with some of the widely used cloud-based applications, such as Microsoft 365, G Suite and Bullhorn.
10. Cisco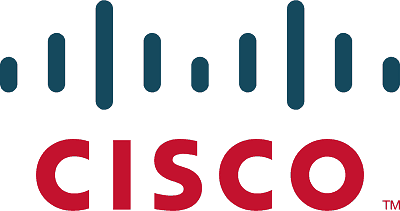 Some of the features and benefits of Cisco's business phone systems.
Small business phone system
Increase productivity
Collaborate in real-time
Cost-effective solutions
Powerful communication tools
Offer voice, video, messaging, data and mobility applications
VoIP call services
Make calls from mobiles and tablets
Video and web conferencing
Instant messaging
Cisco offers small business phone systems that are designed to simplify your communications and reduce your costs. They provide solutions for businesses that have up to 150 employees and they can help increase productivity in your business and deliver a cost-effective service. They also offer a variety of equipment that can make call handling easier.
Cisco's business phone systems offer a variety of facilities which include voice, video, messaging, data and mobile applications which enable employees to communicate and collaborate more effectively. Their services also include VoIP call services which can enable calls to be made from mobiles and tablets as well.
11. 8×8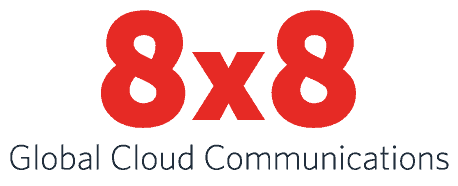 Some of the features and benefits of 8×8's business phone systems.
Provide smarter business phone services
Reliable and mobile solutions
Access to real-time analytics
Cloud-based services
VoIP services
Access collaboration tools
Unified communications
Offer a range of free services as part Virtual Office Service Plans
Access online meeting facilities
Support call centres
8×8 offers a broad range of business phone services that combine reliability with mobility to create an effective total communications solution. They offer a unified communications solution that brings together all communication services and allows businesses real-time monitoring.
8×8 provides a cloud-based solution and VoIP call services that also includes many other features as standard on their Virtual Office Service Plans, such as unlimited calls, mobile apps, online call management, conferencing, hold music, and instant messaging. You can also include call recording and storage, contact centre services, web conferencing and internet faxing. They also offer VoIP plans with a variety of call plans.
12. 4Com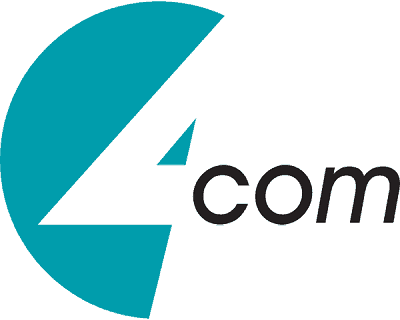 Some of the features and benefits of 4Com's business phone systems.
Offer a range of business phone services
VoIP phone systems
Business phone equipment
Comprehensive installation process and training
Tailored packages to meet your requirements
Pay only for the services you want
Deliver software to revolutionise your working life
They provide a range of call services such as video calls and call recording
UK based support
Can include broadband and business mobiles
4Com provides businesses with a range of phone services that include VoIP phone systems and phone equipment. They tailor their business phone system packages to their customers needs so that they only pay for the services that they need.
4Com offers comprehensive installation services that comes with training to ensure that you can get the best out of their system and fully understand how to use it. They offer a variety of features that can be included in your package such as call recording, computer technology integration, video calling, and voicemail. They also provide broadband and business mobile offerings.
13. Reach Digital

Some of the features and benefits of Reach Digital's business phone systems.
Provide simple and intuitive systems
Offer a variety of fixed and cordless handsets as well as headsets
Free on-site consultation to assess your needs
Individually programmed handsets
Handset features include extension statuses and viewing customer details
Provide cordless handsets that are simple, durable and have an excellent range
Their headsets work with your computer to display call details
Offer broadband call lines and mobiles
Additional services include computer integration, call reporting, call recording and on-hold marketing
They provide services to a broad range of businesses
Reach Digital offers a range of equipment and services to businesses to improve their communication services. Handsets can be fully programmed to the individual and include features such as extension statuses and customer details. Their cordless phones offer the ability for staff to remain connected whilst on the move. Their headsets can integrate with the person's computer so that it can display the call details.
Reach Digital offer a free on-site consultation to fully assess your needs and offer a tailored solution. As part of your package you can also incorporate computer integration, call recording, call reporting and on-hold marketing. They also offer broadband, broadband calls and mobiles.
14. Mitel

Some of the features and benefits of Mitel's business phone systems.
Offers a comprehensive range of business phone systems
Unified communications solutions
Cloud-based solutions
On-site phone systems
Hosted voice services
Integrates with third-party business applications
Powerful and scalable solutions
Provides collaboration tools
Modern and user-centric systems
Cater for businesses of all sizes
Mitel offers a comprehensive range of business phone systems that offer unified solutions to combine your communication tools and make communicating with customers and colleagues easier. They offer both cloud-based phone systems and on-site phone systems with hosted voice services and collaboration tools.
Mitel's business phone systems integrate with some key third-party business applications such as Salesforce, Skype, Outlook and Chrome browser to make customer interactions and communication easier and increase productivity. With their range of integrations and their modern and user-friendly phone systems, they offer powerful and scalable solutions to businesses of all sizes and types.
15. Lily Comms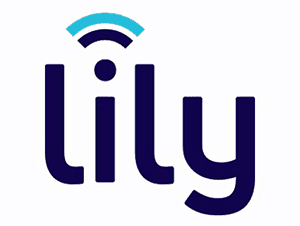 Some of the features and benefits of Lily Comm's business phone systems.
Extensive range of business communication services
Hosted phone systems
On-premise phone systems
Cloud-based systems
VoIP communication services
Assistance for mobile working
Single and multi-site businesses
Easy to use web portal
Reduced fixed costs using VoIP hosted
Secure and resilient data centres
Lily Comms provides an extensive range of business communication services which include hosted phone systems that are cloud-based and offer VoIP communication services or on-premise phone systems. Hosted phone systems using VoIP calls can significantly reduce the fixed price costs of your phone service by 30-60%.
Lily Comms offers a scalable solution that caters for businesses of all sizes whether they are single or multi-site businesses. They have designed their service to be customer focused with an easy to use web portal. Their hosted business phone services also offer a secure and resilient data centre to provide a robust service.
16. Telecoms World

Some of the features and benefits of Telecom World's business phone systems.
Provide a range of telephone services
Offer a range of additional call solutions
Hosted phone systems
VoIP call services for offices and mobile workers
Phones lines and SIP trunking
Connectivity services including broadband and fibre
Include free handsets
Inclusive minutes to landlines and mobile numbers
Free connection to VoIP services
A range of price plans to suit different business needs
Telecoms World provides a complete communications service which includes phone lines, business phone systems, broadband and fibre as well as additional call solutions. Their business phone systems are hosted services that offer VoIP call services that provide effective call services for offices and mobile workers.
Telecoms World's hosted VoIP phone system offers customers free handsets from Cisco and Polycom, with free connection and competitive monthly rental costs, as well as including inclusive minutes that can be used on both UK landlines and mobile numbers. They offer a range of plans that cater for different business needs with a variety of extra services.
17. CircleLoop

Some of the features and benefits of CircleLoop's business phone systems.
A complete business phone system
Powerful desktop and mobile apps
The end of desktop phones with computer apps and modern headsets
Flexible solution
Offers a free 7-day trial
Includes unlimited UK calls
Additional features included such as call recording, messaging and contact management
Provide collaboration tools
Experienced UK-based support
CircleLoop offers businesses a complete business phone system that delivers powerful desktop and mobile apps that allow you to say goodbye to desks cluttered with equipment as they incorporate their phone services into your computers and use modern headsets. You can see if their solution is right for you by taking advantage of their free 7-day trial.
CircleLoop offers flexible solutions that can integrate with other apps to create more effective solutions, such as Capsule, Slack, HubSpot and Pipedrive and Chrome Extension, and can include collaboration tools to enhance productivity. Their packages can include unlimited UK calls and additional features such as call recording, messaging and contact management.
18. RingCentral

Some of the features and benefits of RingCentral's business phone systems.
Offer a powerful and easy to use business phone systems
Affordable pricing
Mobile and desktop applications
A secure and one-stop solution of all communication needs
Cloud-based systems
Intuitive team collaboration tools
Increase productivity
Features include video conferencing, team messaging and online fax
Reliable support service with a personalised approach
Scalable solutions
RingCentral offers businesses a single source solution for all their communication needs for business phone systems. Their systems utilise mobile and desktop applications to create flexible solutions that are secure and reliable.
RingCentral's business phone systems are cloud-based and have a range of features that enhance the service they offer such as intuitive team collaboration tools, video conferencing, team messaging and online fax. They provide their customers with a solution that is scalable and has a personalised approach to their support service. These tools assist businesses to run more effectively and enable staff to become more productive.
19. Voipfone

Some of the features and benefits of Voipfone's business phone systems.
A broad range of communication services
Landline services
Switchboard and PBX services
Plug and go VoIP hardware and solutions
SMS and mobile services
Broadband services
Low-cost services
Offers 12-month contracts or pay-as-you-go services
Provides free trials for many of their services
Award-winning telephone services
Voipfone offers a wide variety of communication services products which include landlines, switchboards, PBX services, VoIP hardware, VoIP solutions, SMS and mobile services, and broadband.
Voipfone has created communication solutions that are low-cost and enable businesses to build their own package that suits their needs. Their plans start as low as £1 per month on a pay-as-you-go basis and they offer many of their services on a free trial so that you can experience them before switching to them. They offer a flexible service through the Voipfone Package Builder as you can add and remove products whenever you need to.
20. Gradwell

Some of the features and benefits of Gradwell's business phone systems.
Small business telephone systems
Competitive low-cost and reliable solutions
Per second billing
VoIP call service
Free calls between employees
No hardware cost
Free desktop phone with all packages
Flexible call solutions that allow calls from anywhere
Free mobile app
Inclusive UK landline and mobile minutes
Gradwell provides telephone services to smaller businesses which enables them to access competitive rates on low-cost services without compromising on reliability or paying for services that they do not need. They offer per second billing for local and international calls to reduce costs and make them more competitively priced.
Gradwell offers VoIP call services that enable businesses to benefit from online call facilities where they can make and accept calls from anywhere including free calls between employees. Their service entails no hardware costs and all packages come with a free desktop phone as well as inclusive UK landline and mobile minutes.
21. Telappliant

Some of the features and benefits of Telappliant's business phone systems.
Offer complete business phone systems
VoIP phone systems
Eliminate the need for a phone line and the cost of line rental
Enables remote and flexible working
Standard features include voicemail to email, call routing, virtual receptionist and hold music
Additional features inclusive minutes and call queuing
Advanced features of audio conferencing, unified communications and call recording
Cater for businesses with 1 user to over 1,000 users
Offer a price match guarantee
Provide a 30-day free trial
Telappliant offers complete business phone systems that comprise of several plans with a variety of inclusive features. They provide VoIP phone systems which mean that businesses can eliminate the need for line rental as it does not require a phone line (unless you use your phone line for the internet) and therefore the cost is reduced.
Telappliant packages their services in bundles with various extra features increasing with the cost. These features can make communicating easier and assist remote and flexible working through services such as voicemail to email, call routing, call recording, virtual receptionist, audio conferencing, and unified communications. They offer a price match guarantee and a 30-day free trial.
22. Voipstudio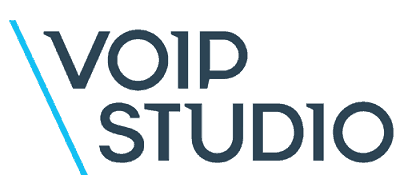 Some of the features and benefits of Voipstudio's business phone systems.
VoIP phone services for small businesses
Hosted cloud-based phone solutions
Free internet calls
Worldwide virtual numbers
Simple web portal for administration
Ideal solution for remote offices
Reliable communication solutions
Reduced up-front capital expenditure
Flexible solution
Offer a 30-day free trial
Voipstudio offers VoIP phone systems for small businesses and they deliver hosted cloud-based phone solutions that provide flexibility and control. Their VoIP systems offer free internet calls and reduce the up-front capital expenditure by removing the costly equipment, system management expenses and services that traditional phone systems need.
Voipstudio offers a service that is ideal for remote business working practices and allows you to manage your business international as they provide worldwide virtual numbers. They deliver a reliable service that charges by the second for calls so that their customers only pay for the time they use.
23. VTSL

Some of the features and benefits of VTSL's business phone systems.
Business phone systems you control
Intuitive phones and online web-portal
Smarter working solutions
Over 30 free features
Talk anywhere using any device
Unified communications across mobile and fixed lines
State of the art phone systems
No contracts
Transparent and inclusive pricing
Guarantee voice quality and reliability
VTSL is a communications solution provider that delivers intuitive phone systems that utilise an online web-portal for administrative control. Their phone systems offer smarter working solutions that enable you to talk from anywhere using any device for the call.
VTSL provides their customers with state-of-the-art phone systems that are easy to use. They will integrate your mobile phones and fixed lines into one unified communication solution. They offer over 30 inclusive features and their systems can integrate with other business applications such as CRM systems, web browsers and email platforms which create seamless and more efficient working.
24. Buzz Connect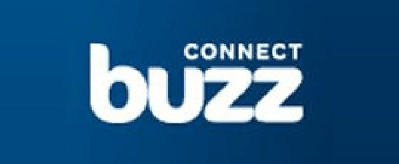 Some of the features and benefits of Buzz Connect's business phone systems.
A hosted business VoIP phone system
Ideal for businesses of all sizes
Cloud-based
Minimal hardware required
Benefit from cost savings and efficiency gains
4 plans which cater for different business needs
Offer a bespoke package built around your needs
Variety of features including voice conferencing, call recording and voicemail to email
Integrates with leading CRM systems and Outlook
Provides cost-effective and scalable solutions
Buzz Connect offers hosted business phone systems that deliver VoIP solutions through a cloud-based service which gives flexibility as well as enabling customers to benefit from cost savings and potential efficiency gains. As their systems are cloud-based it means that minimal hardware is required.
Buzz Connect offers three fixed price plans and a fourth option that is a bespoke package that is built around your needs and offers only the features that you require. Their packages include additional features such as voice conferencing, call recording, voicemail to email, and advanced analysis tools which form part of some packages.
25. eReceptionist

Some of the features and benefits of eReceptionist's business phone systems.
Offers a virtual office service
Includes phone number and phone system
Designed for small businesses
Packages from one to six users
Call forwarding
Conference calling
Call recording
Hold music
Voicemail to email
Usage reporting
eReceptionist is a virtual office service that provides a phone number and phone system for your business with a choice of number. They also offer a call forwarding service to other numbers or voicemail service. Their service is designed for small businesses of all sizes and communication needs.
eReceptionist offers four plans which are the Pay As You Go plan for a single user, Startup for two users, Startup1+ for four users and Scaleup for six users. Their service includes conference calling, call recording, call transfers, hold music, caller ID and blocking, multiple extensions, call screening, voicemail to email and usage reporting.
26. CFone

Some of the features and benefits of CFone's business phone systems.
Cloud-based VoIP phone system
Enables staff to work from anywhere
Reduce call costs, line rental and equipment costs
Plans include an inclusive minute allowance
Freephone number
All system features
Three months call recording included on some plans
Transfer existing numbers
Set up call groups and call conferencing
Also sell handsets and accessories
CFone is a VoIP phone system provider that enables businesses to reduce costs and keep their staff connected wherever they are including working from home. VoIP systems allow businesses to reduce their call costs, line rental and equipment costs. System features include call groups and call conferencing.
CFone offers three VoIP plans which all include a free minute allowance, free phone number and all system features. The Start Up plan includes 100 free minutes, the Expanding Enterprise plan includes 500 minutes and three months of call recording, and the Corporate Cost Saving plan includes 1,000 free minutes, three months of call recording and a dedicated account manager.
What is a phone system?
A business phone system is a system of different telephones that are all connected to each other, which allows call forwarding, allows people to transfer calls, make conference calls, and set up shared (or private) voice message boxes.
Phone systems can differ from just a few phones or larger business phone systems that are set up as a private branch exchange system.
What is the best phone system for an office?
There are a lot of different phone system providers see above for some of them along with a price comparison.
How many types of telephone systems are there?
1. Traditional phone system
Landline telephones are part of the traditional system that was created by Alexander Graham Bell back in the nineteenth century.
These systems make good office phone systems because of their stable voice and sound quality, and standard equipment. A phone system like this is also called Public Switched Telephone Network because of a private circuit that is created for each phone call.
2. Mobile phone system
Companies often have their own mobile networks. Mobiles are popular with businesses and individuals, with employees or managers often having a separate business phone to handle all business calls.
A mobile phone is useful since you can receive incoming calls even when you are not at the office, and is used for both voice and data. Mobile phones depend on reliable phone service, so if you are out of reception you cannot receive business calls.
3. VoIP phone system
Voice over Internet Protocol (VoIP), also just called Internet Protocol (IP) is a telephone system that has grown in popularity in the last few years.
This system depends on a high-speed internet connection and uses an Analog Telephone Adaptor to connect a phone and the internet service. VoIP can be connected to the line that is used for both internet and telephone service, saving the company money.
What should I look for in a phone system?
Here are some points to consider when looking for a suitable phone system:
Can you scale your phone system as your company grows to include more phones?
Do you need a backup landline if the internet drops?
What is your expected call volume?
Who will be answering the phone?
What features do you need – e.g. call recording, voice message boxes, mobility?
What does VoIP mean? What is a virtual phone system?
VoIP stands for Voice over Internet Protocol.
Instead of sending data over a circuit-switch network like traditional mobile devices, VoIP uses technology that converts voice into a digital signal that can be sent via your LAN network or other existing infrastructures, making it possible to make phone calls.
IP phones depend on a real-time protocol that makes sure this digital signal is delivered on time to the receiver, allowing for real-time calls. VoIP calls can be made via your Wi-Fi connection or an ethernet cable.
What is the difference between VoIP and PBX?
The main difference between Private Branch Exchange (PBX) and VoIP is that PBX uses landlines to make calls over the Public Switched Telephone Network (PSTN), whereas a VoIP system uses the internet to change voice into data packages to make calls.
Below are some other key differences:
PBX:
Uses a physical landline system made from copper wires and the PSTN to make phone calls.
Is an in-house system that is fixed to a certain location because of the dependence on landlines.
Can make use of VoIP features through Session Initiation Protocol (SIP) Trunking or Hosted PBX.
VoIP:
Uses the internet to make voice calls.
Can be used everywhere as it does not depend on physical infrastructure.
Can be used on more than one phone device.
Are VoIP phone systems reliable?
VoIP phone systems are reliable if you have a high-speed, stable connection to the internet. Virtual phone service providers promise that with a stable internet connection, VoIP calls will have high quality 99.9% of the time.
If your internet connection is unreliable, then you may experience issues with your VoIP phone system.
* Financial Disclosure: We may be paid a fee if you get a quote using the form at the top of this page or purchase a plan via CircleLoop or XLN.