Looking for great phone headset for your office or call centre? Then compare these 11 models with reviews and prices for 2019. Plus, you can buy online.
Just be aware that not all phone headsets below will work with all phone systems. So if you're unsure just be sure and check with your phone or VoIP provider.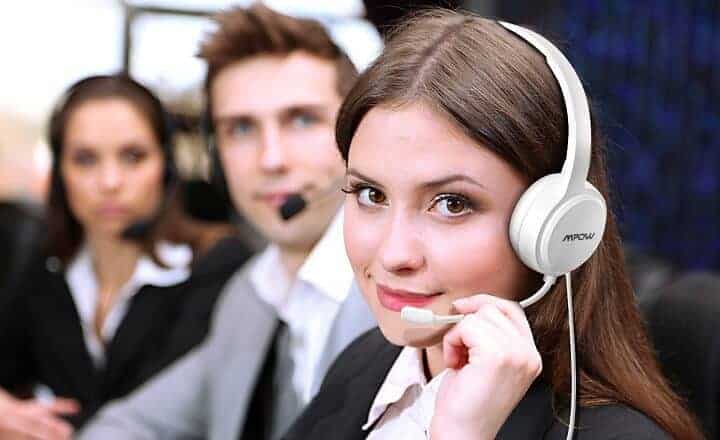 1. Jabra Evolve 75
2. Mpow PC Headset
3. Plantronics Audio 648
4. Mpow 224
5. Plantronics Blackwire C320
6. Wantek Corded Telephone Headset
7. Sennheiser PC 8
8. Sennheiser PC 3
9. Logitech H390
10. Binaural Crystal
11. Jabra Evolve 65
How Much do phone headsets cost?
Prices for phone headsets range from £20 to over £200. However, most models featured above cost well under £50. Models above that price point are generally high-end and come with premium noise cancelling functionality.
What is the best phone headset?
There is no best phone headset, with all the models listed above having at least a 4-star rating. The bets option for you will depend on your budget. If you're budget conscious you can find many headsets around £20. However, if you need premium noise cancelling you're more likely looking to spend £100+.
Financial Disclosure: We may be paid a fee if you get a quote via the form at the top of this page.
Last update on 2021-03-01 / Please note we are an Amazon affiliate. This means we earn a commission if you choose to buy via our links. However, this comes at no cost to you.