If you're looking for a cordless office phone, there are plenty of great makes and models to choose from. Below we compare 20 of the best you can buy online today.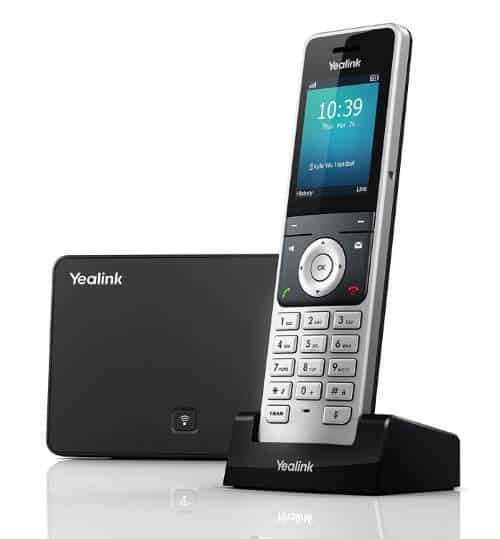 1. Gigaset E630A
2. Yealink W56P
3. NVX Office 200
4. Panasonic KX-TGC222EB
5. Panasonic KX-TGF324E
No products found.
6. Gigaset C430A
No products found.
7. Panasonic KX-TG6811EB
8. BT 3530
9. Gigaset C530A
10. Gigaset Premium C570A
11. Panasonic KX-TG8063
12. Panasonic KX-PRW120
13. Doro Adapto
14. Gigaset C620A
15. BT Elements
16. iDECT Loop Lite Plus
17. Panasonic KX-TGH220
18. BT 2500
19. Panasonic KX-TGB 210
20. Binatone Veva 1700
How much do office phones cost?
Cordless office phone prices are typically between £15 and £250 per handset. The big difference in price comes down to what features you need in your office. If you're just doing occasional calling a model around £15-£30 should work. However, for advanced features and/or lots of talk time you should be looking to pay £100+.
What's the best office phone?
The simple answer is that there is no best office phone. We've included links to reviews about each model above, so you can see what other people are saying about each handset before you buy.
Can I use these cordless office phones with my VoIP provider?
That depends, you should always check with your VoIP provider if you're unsure. Moreover, many phone system providers will include basic phones with their plans, so you may not need to buy additional handsets.
Financial Disclosure: We may be paid a fee if you get a quote using the form at the top of this page.
FAQs
Last update on 2022-10-13 / Please note we are an Amazon affiliate. This means we earn a commission if you choose to buy via our links. However, this comes at no cost to you.