Business phone lines are a much needed necessity for many businesses as well as a significant expense so finding the right deal is important to ensure that you receive a service that is high quality and competitively priced.
There are a variety of phone lines available which include standard lines, single and multiple lines, and ISDN lines designed to suit all business needs.
Many providers also offer alternatives to traditional landlines through VOIP phone systems which do not require landlines, this is only a realistic alternative if you have good internet service.

Features and Benefits of CircleLoop include:
Includes 1 UK number per user
7-day free trial (no card needed)
Calls to all UK landlines and most UK mobiles are included
Calls to the USA, Canada, Ireland, Australia and New Zealand included
Add international phone numbers from over 80 countries
Easily transfer live calls to other team members
Easily arrange group calls with your unique conference pin
UK built, based and supported
Prices start from just £5/month
If you'd like to see what they can offer your business, click here for an exclusive 7-day free trial.
Visit the CircleLoop Website to Learn More
For the purposes of this comparison, we have not included VOIP services below but just traditional phone lines in the details provided below.
The table below gives a quick price comparison of the top UK providers for business phone lines.
* The facts and figures included here come from each company's website and were accurate at the time of writing but may have since changed. Also, please keep in mind these may not be apples to apples comparisons as each provider offers different solutions. This guide should be used as a starting off point for more research on your part.
Below we profile each of the companies' services and features in a bit more detail.
Note companies are ranked in no particular order and this no way indicates one solution is better than another.
1. XLN

Some of the features and benefits of XLN's business phone lines.
Offers business grade phone lines
Claim to be 92% cheaper than BT for calls
Unlimited call packages available
Packages can include broadband and fibre
Hassle-free switch promise
Offer one of the best connections
Bolt-on services available such as international calling
They operate on one of the largest networks in the UK
Network supported by Openreach engineers
Award-winning service
XLN provides telecommunication services to businesses across the UK which include a variety of phone and internet services. They offer low-cost phones lines that are available as phone line only deals or can include unlimited calls, broadband and fibre in the packages for further added value.
XLN claims to be 92% cheaper than BT for its call charges and they also promise a hassle-free switch. They operate on the largest network in the UK which enables them to offer the best connections on a network that is supported by Openreach engineers with national coverage. XLN has also won several awards for their service.
2. BT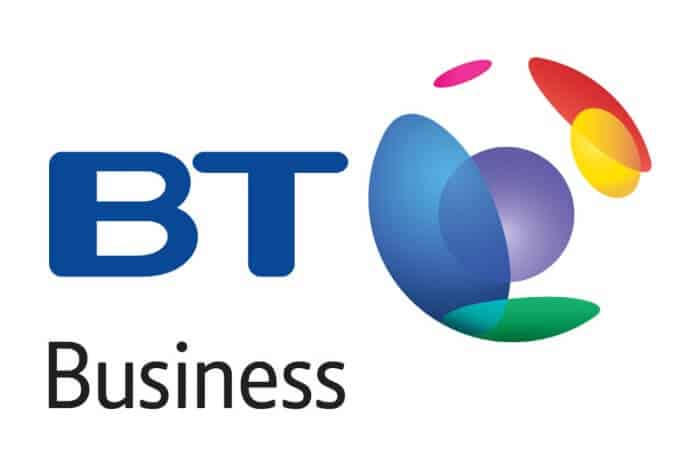 Some of the features and benefits of BT's business phone lines.
Operate their own national phone line infrastructure
Unlimited UK or international call packages available
Installation charges apply
Minimum 12-month contract
Additional features and benefits included on contracts that are 24-months or over
Offer a wide of phone features with some features included as part of the line rental package such as answerphone and call display
Some packages can be integrated with phone systems
Maximum 2 working day fault fix
Call management features are included on some lines
24/7 help and support
Well-known national provider
BT is one of the largest UK phone line network providers who operate their own network which many other providers use to deliver their phone services through. They deliver a wide range of phone and internet services which include PBX systems and SIP trunking that can enhance your communications for you.
BT offers three standard phone line packages which offer 12-60 month contracts that have a variety of call features that improve based on the contract length and the package price. They offer a wide range of call management features that can help you to better manage your calls. They provide their own installation service and 24/7 help and support.
3. TalkTalk

Some of the features and benefits of TalkTalk's business phone lines
Offer standard lines and ISDN packages
Tailored packages available
Have a range of bundles to choose from
Fixed monthly costs with no hidden fees
Flexible and cost-effective solutions
Reliable service
Seamless migration with minimal disruption
Minimum 12-month contract
Solutions suitable for up to 50 users
Set up within 14 days
TalkTalk offers business customers a choice of two types of phone lines. Business Line is suited to small businesses that have up to 4 users and offers a lower monthly charge that can help balance price and performance for smaller businesses. ISDN Complete phone lines offer a choice of packages that include line rental, DDI number and call features which is suitable for up to 50 users.
TalkTalk offers its own phone line packages to businesses, but they utilise BT's network to deliver these services. They can offer a range of additional call features and can upgrade your line with SIP trunking.
4. Virgin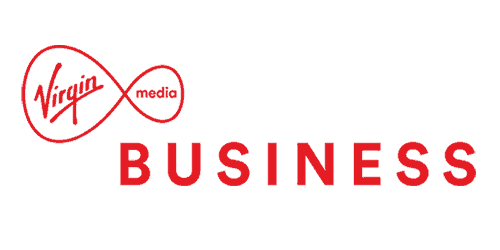 Some of the features and benefits of Virgin's business phone lines.
Offer a variety of phone line solutions including traditional lines, mobiles and VoIP
Competitive pricing
Deliver ISDN solutions
Offer SIP trunking
Packages include unlimited calls
Easy switching process
Includes voicemail
24/7 phone support
Cater for small to large businesses
National provider
Virgin offers a variety of telecommunications solutions to businesses that include traditional phone lines, ISDN, VoIP, mobile packages and they also offer SIP trunking. They provide phone line packages that come with unlimited calls included and voicemail as standard which can make their charges look higher.
Virgin offers a simple switching process for new customers to help minimise any hassle and disruption to your business. They provide their customers with 24/7 phone support to help with any issues and service level agreements for repair timescales are dependent on your contract. They claim to be competitively priced with their cost-effective tariffs and bundles.
5. O2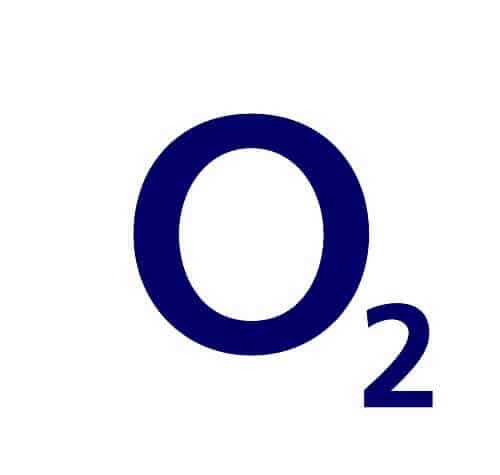 Some of the features and benefits of O2's business phone lines.
Offers business landlines, mobiles and broadband
Claim to save customers an average of 25% when switching to them
Hassle-free switching service
Specialist support to get you set up
Offer a wide range of landline products
All-inclusive minutes or free minutes plans are available
24-month contracts
Online account management
Offer ISDN lines
Single and multiple line deals available
O2 is a telecommunications provider who offers businesses packages or standalone offerings for landlines, ISDN lines, mobiles and broadband. They offer a simple switching process for new customers and they state that on average new customers can save up 25% by switching to them.
O2 offers deals on single and multiple lines on 24-month contracts that can have bolt-on options such as inclusive minutes and can be combined with mobile and broadband. They provide specialist support to help their new customers to get set up, reduce the hassle of switching and support them through their first 30 days with them.
6. Zen
Some of the features and benefits of Zen's business phone lines.
Offer a range of telephony solutions including phone lines and hosted services
Per second billing
Single or multiple lines including ISDN
Low-cost set up
Competitive and simple call charges
Offers premium features
Operate on the UK's largest network
Seamless switching service
Prioritised support from Openreach
24/7 monitoring and technical support
Zen provides businesses with a variety of telephony solutions that include phone lines and hosted voice solution services. They operate their phone line services on one of the UK's largest phone networks which is backed by Openreach engineers with a dedicated priority service.
Zen offers a low-cost setup and seamless switching to help new customers switch to them with ease. They offer competitive call charges that have been simplified and only charge you for the time you use as they bill by the second not by minutes. They can provide customers with a single line or up to 30 ISDN lines.
7. KCOM

Some of the features and benefits of KCOM's business phone lines.
Provides a variety of phone lines including analogue, ISDN and SIP trunking
Three simple monthly tariffs
Unlimited call packages available
Combine phone and broadband services
Seamless migration
Reliable and resilient service
Flexible service
Upgrade features available at anytime
Additional features such as video conferencing, call recording, call routing and business numbers also available
Claim to offer a first-class service
KCOM delivers a wide range of telecommunication solutions for businesses which includes phone lines, phone systems, and internet services. They offer analogue lines, ISDN lines and SIP trunking all of which can be combined with broadband services. They offer three monthly phone line packages that are simple with two charging additional call charges and one with all-inclusive minutes.
KCOM provides a flexible service that enables businesses to upgrade their package and features at any time with features such as video conferencing, call recording, call routing and business numbers. They offer a seamless migration of the phone service and say that they provide a reliable and resilient service that is first-class.
8. 4Com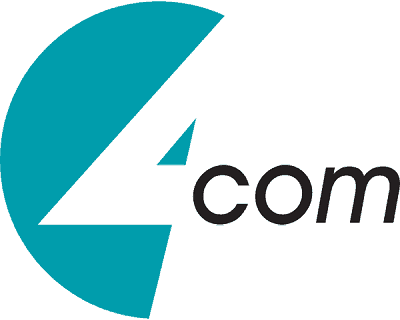 Some of the features and benefits of 4Com's business phone lines.
Offer a range of business phone services and lines
Provide wholesale call rates
Use only Tier 1 carriers for high-quality calls
Comprehensive installation process and training
Can provide single or multiple lines
Flexible and robust service
Provide ISDN lines
Deliver SIP and SIP trunking
UK based support
Can add broadband and business mobiles
4Com is a communications provider who provides telephone line services, broadband and mobile phone services to business in the UK. 4Com is unique as it claims to offer lower priced call rates to its customers as they purchase their calls at wholesale rates which they pass on to their customers.
4Com provides a flexible and robust service that is routed through Tier 1 carriers to ensure that call quality is high. They can deliver single or multiple lines, various ISDN lines and SIP trunking services. They provide a comprehensive installation process that includes training staff on the service and equipment.
9. Reach Digital

Some of the features and benefits of Reach Digital's business phone lines.
Ensure that their customers have the best available connections
Use the whole of the market to search for the best solution
Free on-site consultation to assess your needs
Manage the complete migration to them
Hassle-free switching with a single point of contact
Conduct detailed line inspections to ensure you only pay for what you need
Offer handsets, cordless phones and headsets
Additional call services include computer integration, call reporting, call recording and on-hold marketing
Also offer mobile and broadband deals
They provide services to a broad range of businesses
Reach Digital provides a detailed customer consultation service to assess their customer requirements for communications services which they provide free of charge on the premises. This includes conducting detailed line inspections so that you have the right lines and only what is required.
Reach Digital will search the market to find the right solution for you and will manage the switching process for you in a hassle-free manner by giving you a single point of contact. They provide their services to a broad range of businesses and they also offer mobile contracts, broadband deals and a range of additional call services.
10. Lily Comms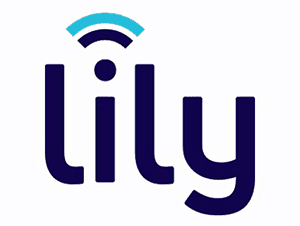 Some of the features and benefits of Lily Comm's business phone lines.
Business calls and lines that can lower your communication costs
Reliable service
High-quality communication solutions
Provide a variety of phone systems including hosted, on-site PBX and VoIP services
Provide SIP trunking
Offer introductory deals
Combined deals for phone and broadband
Some deals offer free UK and mobile calls
Offer LineGuard protection from Openreach charges for line issues
Single and multi-site businesses
Lily Comms is a telecommunications provider who delivers services to UK businesses which include phone and broadband services. Their phone services included cloud-based hosted phone systems, VoIP communication services, on-premise phone systems, SIP trunking and phone lines.
Lily Comms offers reliable service to businesses that are single or multiple site businesses. They claim that they can help lower your communication costs but not compromise on the quality of the communication solutions. They provide introductory deals for new customers that offer bundles which include free calls and broadband. They offer their customers LineGuard which is fault protection insurance to prevent escalating repair costs.
11. Telecoms World

Some of the features and benefits of Telecom World's business phone lines.
Provide a range of telephone services including phone lines, hosted and VoIP systems
State that they offer the UK's best business landline deals
Offer packages that include unlimited UK landline and mobiles calls
Free line installation
Offer SIP trunking
Dedicated account management
UK based support teams
Highly rated on Trustpilot
Also provide broadband and fibre services
Deliver a range of price plans to suit different business needs
Telecoms World is a telecommunications provider that delivers phone and broadband services to businesses in the UK which include phone lines, business phone systems, broadband, fibre and additional call solutions. They also provide SIP trunking services to deliver better lines.
Telecoms World claims that they provide the best business landline deals in the UK. They provide free line installation and four packages where some packages include unlimited UK landline and mobile calls. They also offer dedicated account management to support businesses with teams that are UK based. Telecoms World is also highly rated on Trustpilot by independent reviews.
12. Voipfone

Some of the features and benefits of Voipfone's business phone lines.
Provide an alternative service to BT using their lines
Must have an existing BT line
Still pay BT's line rental but outbound call charges are paid to Voipfone
Lower call charges
No connection fee charges on all calls
Use existing telephone lines and equipment
No setup charge
Offer a variety of phone services including landline services, switchboard, PBX services and VoIP solutions
Also provide SMS and mobile services, and broadband services
Award-winning telephone services
Voipfone is a telecommunications provider that offers an alternative service to BT landline customers where they can continue to be a BT customer but can use Voipfone for outbound calls. They claim that their charges are much lower than BT for their outbound call rates particularly as they do not charge a connection fee on their outbound calls.
Voipfone makes switching your outbound calls to them easy through a simple online form which enables Voipfone to handle the switch for you. They do not charge set up fees and you will continue to use the same landline and equipment so there is no disruption to your phone service.
Common Questions
What are business phone lines?
A business phone line is used to make and receive calls for business purposes. These days you get 3 different types of business phone lines:
1. Analogue Business phone lines: Traditional wired landline phones (said to be outdated and will be obsolete by 2025).
2. PBX Business phone lines: The most popular office phone system in the UK, that allows everyone in the company to switch calls between users, and share a certain number of external phone calls.
3. VoIP Business phone lines: A telephone system that runs over an internet connection. It's one of the most affordable systems and is popular with startups and small businesses.
Choosing the best business phone lines will depend on your company's needs.
Do you need a business phone line?
Absolutely, as it's more than just a direct line of communication to your business.
Having a business phone demonstrates legitimacy and professionalism to your customers and partners.
Other benefits include features like call diversion, or interactive voice response, which helps clients to direct themselves.
How much does a business landline cost in the UK?
Most of the UK's best business phone providers will always provide you with a quote for tailored service to make sure you won't be paying for anything your company doesn't need or use.
A VoIP phone service is generally the most cost-effective business phone service. Prices can be as low as £7 per user monthly for the most basic call packages.
The cost will depend on the calling features you need, and how many users you will have. This will cause the monthly price to increase by a few pounds.
Some common features offered by business telephone providers include:
Call waiting –  lets you know when someone is trying to call when you are already on a call
Voicemail services
Caller display screens
Call diversion / Call forwarding – diverts calls to any number out of the office, like your mobile – a very popular feature
3-way calling
Free internal calls – useful for companies with large business premises
Hunt group numbers – when a customer calls it goes through to whoever is available to answer first
Call recording
Why do companies still use landlines?
Landlines tend to be more reliable and have higher voice quality than mobiles. This is especially true for businesses in locations with bad mobile reception or broadband access.
A landline phone system is also great as a backup in case something goes wrong with a mobile phone.
Companies with older employees tend to keep landlines around, as familiar technology.
Why do business phone lines cost more?
When choosing a business phone system you'll notice that VoIP phone systems are a lot more affordable than traditional landlines.
While they are a lot cheaper, it won't be very beneficial if your company has a poor connection to the internet, so it's important to do your research to choose the best phone line.
Why are traditional business lines more expensive?
Landlines are subject to taxes and tariffs as well as fees for additional features, which results in higher prices than internet calling systems (VoIP).
Calls that take place over the internet are only charged for internet access, instead of call minutes or extra phone service charges.
With traditional landline phone systems, having multiple lines can be costly, and extra features such as call directing or queuing can end up being pretty steep. This tends to affect a large company more than a small business.
If you need a budget-friendly solution for long-distance calling and international calls, consider VoIP for your business telephone systems.
Can I use my mobile phone as a business line?
Yes, you can add a second number to your mobile phone for work purposes. This will allow you to keep your personal number separate, plus you won't need to buy another phone.
Business phone line providers can also manually forward your existing landline to your cell – this way you won't need to notify all your clients about a new phone number.
Another option for using your smartphone for business phone calls is through a VoIP phone system – all you need is an internet connection, and the right phone service provider, or app.
How do I set up a business phone line?
Start by deciding if you're going to implement a traditional analogue line (not recommended), a PBX system, or a unified VoIP phone system.
Next, you should compare different packages, prices and features to choose a business phone line provider that meets your company's requirements and budget.
The internet connection in your area and reliability are key aspects to consider in your decision.
If you need to set up a new business phone line or switch your existing business telephone system, the tech experts at your chosen telephone provider will assist you.
* Financial Disclosure: We may be paid a fee if you get a quote using the form at the top of this page and/or sign-up with CircleLoop or XLN.