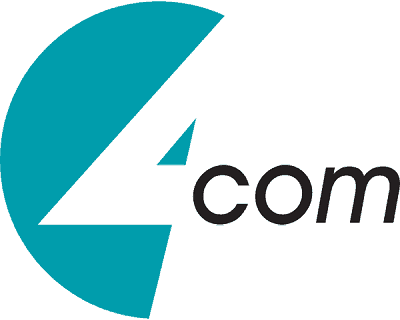 4Com is a telecommunications provider that offers a wide range of business products including on-premises phone systems, VoIP phone systems, mobiles, broadband and software. Below we look at reviews for the company along with the services they offer, how much they cost and other key things you need to know to help you decide which phone systems provider is right for your business.
4Com Phone Systems Reviews
Below we look at reviews for 4Com from a variety of websites. Please keep in mind that these reviews are for all of 4Com's services and so may not fully reflect their individual offerings.
4Com Phone Systems Plans, Packages & Prices
4Com offers phone systems that include:
A wide range of business phones
Choice of on-premise PBX system or cloud-based system
Flexible packages
Scalable systems
Business improving software
UK-based support
Video conferencing
Geographical and non-geographical numbers
Call recording
Call reporting
On-hold marketing
Voicemail
Mobile apps available on cloud-base systems
Video support available on some packages
Will buy you out of your existing contract
24/7 fault reporting and support
There is no pricing information available.
Note plans, packages and prices were all accurate at the time of publication but may have changed since then. Please check 4Com's website for the latest information.
4Com Background
4Com is a telecommunications provider that was founded in 1999 in Salisbury but has since moved to Bournemouth. They were originally set up to improve communications for SMEs in the UK.
They offer a broad range of telecommunications products which includes business phone systems, VoIP phone systems, business mobiles, business broadband and internet, software and applications, calls and lines. They offer a range of office phones which include HiHi, Yealink and DECT that provide a wide range of features such as portable phones and touchscreen tablet displays.
4Com offers on-premise PBX systems and cloud-based systems that are VoIP systems. They cater for small businesses requiring 3-10 extensions through to large businesses requiring over 100 extensions. They have partnered with major suppliers including handset providers to deliver their services to their customers, including becoming a Platinum Partner of HiHi.
Switching To 4Com
If you want to switch to 4Com you can contact their sales team on 0333 009 6808 and they will assess your needs and find the right package for you. Alternatively, you can send an enquiry through their website. They will also offer to buy you out of your existing contract to enable you to switch to them.
Additional Business Services From 4Com
4Com offers a range of business services which include:
Business mobiles
Business broadband and internet
Software and applications
Call and lines
4Com Customer Service and Complaints
You can contact the 4Com customer service team on 0333 014 3003 or the technical support team on 0333 014 3001.
4Com Contact
You can get in contact with 4Com by:
Completing their contact form
Technical support call 0333 014 3001
Customer services call 0333 014 3003
Network services call 0333 014 3004
Mobiles call 0333 014 3005
Sales call 0333 009 6808
Accounts call 0333 014 3006
Post – 24 Christchurch Road, Bournemouth
Website: https://www.4com.co.uk/
4Com Phone Systems Pros/Cons
Pros
Offers a choice of on-premise and cloud-based systems
24/7 UK based support
Offers a range of call features
Will buy you out of your existing contract
Offers a full range of telecoms products
A high number of positive customer reviews
Cons
No pricing information is available