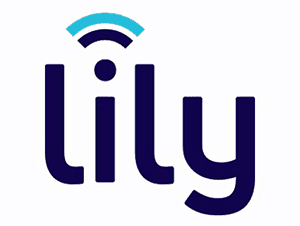 Lily Comms is a telecommunications and IT solutions provider that offers a range of phone, mobile, broadband, IT, energy and web services. Below we look at reviews for the company along with the services they offer, how much they cost and other key things you need to know to help you decide which phone systems provider is right for your business.
Lily Comms VoIP and Phone Systems Reviews
Below we look at reviews for Lily Comms from a variety of websites. Please keep in mind that these reviews are for all of Lily Comms' services and so may not fully reflect their individual offerings.
Lily Comms VoIP and Phone Systems Plans, Packages & Prices
Lily Comms offers phone systems that include hosted VoIP and on-premise phone systems.
Hosted VoIP phone system:
Easy configuration and simple management
Flexible working via a handset, web, softphone or mobile application
High availability from anywhere with a broadband connection
Auto-attendant
Call recording
Personalised messages and hold music
Audio and video conferencing
Web collaboration
Instant messaging
Outlook integration
Hosted PBX features
Dedicated account manager
24/7 support options available
On-premise phone system:
A desktop client that can be accessed on smartphones or tablets anywhere using WiFi or data
Integrates with standard office applications
Multi-site integration
Scalable and flexible system
Can be used for internal communications including checking presence, instant messages and collaboration
Dedicated account manager
24/7 support options available
There is no pricing information available.
Note plans, packages and prices were all accurate at the time of publication but may have changed since then. Please check Lily Comms' website for the latest information.
Lily Comms Background
Lily Comms is business communications and IT solutions provider in the UK that was founded in Bradford in 2009. They offer services to small to medium businesses in a wide range of sectors. Their service includes phone systems, calls and lines packages, business mobiles, IT services and energy.
They offer a unified communications platform that allows businesses to combine communications tools and benefit from more flexible working as they can work from anywhere on any device. You can include video conferencing, audio calling and instant messaging in your package.
Lily Comms is a multi-award winning business that works with some of the leading technology partners to deliver their communications and IT solutions. They offer a range of services that can be tailored to your business' needs and can consolidate your bills and services. They will provide you with a dedicated account manager and offer 24/7 support options.
Switching To Lily Comms
If you want to switch to or join Lily Comms for their VoIP or on-premise phone systems you can get a quote by completing their online quote form or calling them on 0343 507 1111.
Additional Business Services From Lily Comms
Lily Comms offers a range of business services which include:
Calls and lines
Call management
Video conferencing
Broadband and leased lines
Mobile broadband
Guest WiFi
Mobile
IT services
Business energy
Web listings
Lily Comms Customer Service and Complaints
You can contact the Lily Comms customer service team on 0343 507 1111.
Lily Comms Contact
You can get in contact with Lily Comms by:
Website: https://www.lilycomms.co.uk/
Lily Comms VoIP and Phone Systems Pros/Cons
Pros
Offers a choice of hosted VoIP or on-premise phone system
Flexible and scalable systems
Suitable for remote working
24/7 support options are available
Positively rated in a large number of customer reviews
Cons
No pricing information
No details about their support options