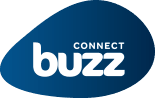 Buzz Connect is a hosted business VoIP provider that offers a range of packages that includes a wide variety of features. Below we look at reviews for the company along with the services they offer, how much they cost and other key things you need to know to help you decide which phone systems provider is right for your business.
Buzz Connect VoIP and Phone Systems Reviews
Below we look at reviews for Buzz Connect from a variety of websites. Please keep in mind that these reviews are for all of Buzz Connect's services and so may not fully reflect their individual offerings.
Buzz Connect VoIP and Phone Systems Plans, Packages & Prices
Buzz Connect offers phone systems that are VoIP based systems that feature:
Flexible and feature-rich
Suitable for businesses of all sizes
Requires minimal hardware and low start-up costs
Minimum of two users
Voicemail to email
On-hold music
Free user to user calls
Shared main number and extensions numbers
Call transfer, pickup and parking
Call forwarding
Caller ID
Divert to mobile
3-way voice conferencing
Hunt groups
Online call recording for 30 days or lifetime on some plans
Call recording to email and FTP on some plans
Auto-attendant on some plans
Busy lamp fields on some plans
Computer telephone integration on some plans
CRM integration on some plans
Click to dial on some plans
Self-service portal and reporting
They offer a range of packages that have a range of features which includes:
Office Standard – £4.95 per user per month with calls from 0.9p on landlines and 3.3p for UK mobiles
Office Plus – £7.95 per user per month including 300 minutes
Office Unlimited – £9.95 per user per month with unlimited calls
Enterprise – price available on request
Call rates after free minutes exceeded 0.9p per min for landlines and 3.3p for mobiles, 08 numbers are free.
Note plans, packages and prices were all accurate at the time of publication but may have changed since then. Please check Buzz Connect's website for the latest information.
Buzz Connect Background
Buzz Connect was founded in 1996 in the UK and it's a specialist telecommunications provider that offers VoIP phone systems. They provide high-quality VoIP phone systems to businesses as a Tier 1 provider, not a reseller. They have expert engineers who are based in the UK to provide support to their customers.
They offer a range of VoIP plans that provide cost-effective and reliable phone system that requires minimal hardware and have a low start-up cost. Their plans allow employees to work flexibly in the office, from home and on the move. Their system is scalable and can move easily with your business if you move.
Buzz Connect provide a wide range of features as standard which includes on-hold music, free calls to other users, call transfer, pickup and parking, call forwarding, caller ID, divert to mobile, 3-way voice conferencing, hunt groups, self-service portal and reporting. Enhanced features also include auto-attendant, call recording, CRM and computer telephone integrations.
Switching To Buzz Connect
If you want to switch to or join Buzz Connect for their VoIP phone system you can order the plan you want online if you select one of their standard plans, or you can select get a quote. You can also call their sales team on 0800 037 5555 to discuss your needs and get a quote.
Additional Business Services From Buzz Connect
Buzz Connect doesn't currently offer any other services to businesses.
Buzz Connect Customer Service and Complaints
You can contact the Buzz Connect customer service team on 01929 775000 or request a callback through their website.
Buzz Connect Contact
You can get in contact with Buzz Connect by:
Completing their contact form
Customer services call 01929 775000
Sales call 0800 037 5555
Post – Unit 6 Glenmore Business Park, Blackhill Road, Holton Health, Poole BH16 6NL
Website: https://buzzconnect.co.uk/
Buzz Connect VoIP and Phone Systems Pros/Cons
Pros
Offers VoIP systems suitable for businesses of all sizes
Provides a wide variety of call and system features
Has a self-service portal and reporting facility
Offers a choice of simple plans
Provides a plan with unlimited calls
Cons
Only offers VoIP phone systems
Doesn't offer any other related services such as internet services
A low number of customer reviews although positive