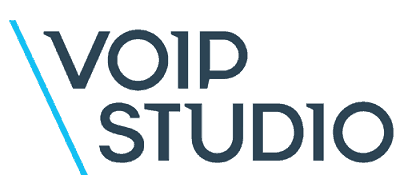 Voipstudio is a telecommunication provider that offers VoIP based phone systems, hardware and accessories. Below we look at reviews for the company along with the services they offer, how much they cost and other key things you need to know to help you decide which phone systems provider is right for your business.
Voipstudio VoIP and Phone Systems Reviews
Below we look at reviews for Voipstudio from a variety of websites. Please keep in mind that these reviews are for all of Voipstudio's services and so may not fully reflect their individual offerings.
Voipstudio VoIP and Phone Systems Plans, Packages & Prices
Voipstudio offers phone systems that include VoIP that feature:
Cloud-based phone system
A complete call centre solution
Call recording
Collaboration
Virtual switchboard
Virtual numbers
Advanced call control features
Geographic numbers
Call logging
Number porting
Management through a web portal
Voicemail
IVR to manage calls
Ring groups
Music on hold
Time-based routing
Call transfer, waiting, pickup and parking
SMS and fax gateways
Text to speech
Dynamic caller ID
Conference calls
Screenshare
File share
Instant messaging
App available on Android and iOS
Real-time dashboard and analytics
Link to CRM and Zapier
24/7 technical support
They offer packages which are:
Pay As You Go – from £3.99 per user per month with calls from 1p per minute.
2K Bundle – £13.99 per user per month includes one inbound number per user and 2,000 outbound minutes per user.
Note plans, packages and prices were all accurate at the time of publication but may have changed since then. Please check Voipstudio's website for the latest information.
Voipstudio Background
Voipstudio was launched in 2010 in over 30 countries across the world offering VoIP phone systems to businesses. They were established to challenge the traditional PBX systems and to provide transparent VoIP service. They created a phone system package with no hardware, no contract and no complex feature tiering.
They partnered with IBM in 2017 to expand its value-added offering and they introduced Android and iOS apps in 2018 to allow you to access their system from any device. In 2020 they enable a host of integrations which include Zapier, Zoho, Salesforce, Google Chrome, Oracle and more.
Voipstudio offers a choice of a fixed price or pay as you go plans. It includes admin and system features such as geographic numbers, call recording, call logging and management via a web portal. It includes a wide variety of call features such as virtual switchboard, voicemail, IVR, ring groups and music on hold. It includes collaboration features such as conference calls, screen share, file share, presence indicators and instant messaging.
Switching To Voipstudio
If you want to switch to or join Voipstudio, you can call 0800 524 4440 or email sales@voipstudio.com to get further information or discuss your needs. They also offer a free 30-day trial that you can sign up on their website by creating an account with them.
Additional Business Services From Voipstudio
Voipstudio offers a range of business services which include:
Voipstudio Customer Service and Complaints
You can contact the Voipstudio customer service team on 0844 846 5154 on Monday-Friday 8.30am-5pm.
Voipstudio Contact
You can get in contact with Voipstudio by:
Website: https://voipstudio.com/
Voipstudio VoIP and Phone Systems Pros/Cons
Pros
Offers a choice of a fixed plan and a PAYG plan
Provides a wide range of call and system features
Integrates with CRM and other business tools
Provides 24/7 technical support
Highly rated in a large number of customer reviews
Cons
Only offers VoIP based phone systems
Doesn't provide related products including internet