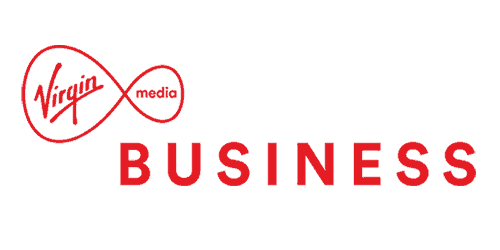 Virgin Media is a telecommunications provider that offers services to homes and businesses. They offer services to businesses of all sizes including phone services, broadband, mobiles and tablets. Below we look at reviews for the company along with the services they offer, how much they cost and other key things you need to know to help you decide which phone systems provider is right for your business.
Virgin Media VoIP and Phone Systems Reviews
Below we look at reviews for Virgin Media from a variety of websites. Please keep in mind that these reviews are for all of Virgin Media's services and so may not fully reflect their individual offerings.
Virgin Media VoIP and Phone Systems Plans, Packages & Prices
Virgin Media offers phone systems that include VoIP that feature:
Offers mobile, traditional fixed lines and VoIP phone systems
Flexible and scalable systems
Unified communication solutions either hosted or on-premise solutions
Enables flexible working and remote working
Call handling functionality – hold, forward, park, transfer and hunt groups
Voicemail with email notification
Auto call back
Collaboration desktop client for instant messaging, presence, audio and video calls
Can be used with softphones
Call recording
Call queues
Call centre and supervisor functionality
Auto-attendant
Advanced reporting
E-fax
CRM connectivity
A range of phones headsets and webcams
There is no information about pricing.
Note plans, packages and prices were all accurate at the time of publication (June 2021) but may have changed since then. Please check Virgin Media's website for the latest information.
Virgin Media Background
Virgin Media is a telecommunications and media business that has been providing its services for over 20 years. Virgin Media Business was formerly known as ntl:Telewest Business until 2010 when it became part of the Virgin company. They provide their services to businesses of all sizes and all sectors in the UK from those with one employee to those with over 250 employees and public sector organisations.
They provide a wide range of services to business which include phone lines and systems, connectivity, business broadband, 4G start-up and back-up, business mobile and SIMs, business tablets and 5G.
Virgin Media offers a range of business phone systems that include cloud voice systems that are a full end-to-end business VoIP solution, unified communications that can be hosted or on-premise phone systems that can integrate phone, video conferencing, instant messaging, email and more.
Switching To Virgin Media
If you want to switch to or join Virgin Media for their phone systems you can contact them by the below means based on the size of your business:
Additional Business Services From Virgin Media
Virgin Media offers a range of business services which include:
Business broadband
Business mobile and SIMs
Business tablet
5G business
Virgin Media Customer Service and Complaints
You can contact the Virgin Media customer service team on 0800 052 0800 on Monday-Friday 8am-6pm or by live chat on their website.
If you want to make a complaint you can call them on 0800 052 0800, complete their online complaints form or write to them at Virgin Media Business Ltd, Communications House, 1 Chippingham Street, Sheffield S9 3SE.
Virgin Media Contact
You can get in contact with Virgin Media by:
For customer care or to report a fault call 0800 052 0800 (Monday-Friday 8am-6pm)
Sales for less than 20 employees call 0808 163 4038 (Monday-Friday 8am-6.30pm)
Sales for over 20 employees call 0808 301 3379 (Monday-Friday 8am-5pm)
Live chat (Monday-Friday 8am-6pm)
Post – Communications House, 1 Chippingham Street, Sheffield S9 3SE
Website: https://www.virginmediabusiness.co.uk/
Virgin Media VoIP and Phone Systems Pros/Cons
Pros
Offers a variety of phone systems including on-site and hosted
Flexible and scalable systems
Enables remote working
Allows collaboration tools
Provides a range of features
Cons
No pricing information available
Customer support available only during office hours
Poorly rated in a high number of customer reviews