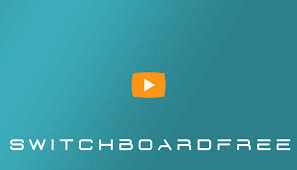 SwitchboardFREE is a telecommunications provider that offers VoIP phone systems and a choice of local, national and freephone numbers. Below we look at reviews for the company along with the services they offer, how much they cost and other key things you need to know to help you decide which phone systems provider is right for your business.
SwitchboardFREE VoIP Systems Reviews
Below we look at reviews for SwitchboardFREE from a variety of websites. Please keep in mind that these reviews are for all of SwitchboardFREE's services and so may not fully reflect their individual offerings.
SwitchboardFREE VoIP Systems Plans, Packages & Prices
SwitchboardFREE offers VoIP systems that include:
Compatible with a range of apps and phones
Suitable for working remotely for any device
On-hold music
Multiple departments
Set up open and closed times
Disaster recovery
Time of day routing
Call groups
Custom prompts
Instant alerts
Voicemail
Auto-attendant
Call queuing
Webhooks
Call answering
Audio branding
Professional prompts
Call recording
Spam call blocker
Call filtering
Reporting using Google Analytics integration
Free iOS and Android apps
No setup or activation fees
No contract
They offer a choice of plans which include:
Standard VoIP – £10 per month per user including one UK number and 400 inclusive minutes.
Unlimited VoIP – £12 per month per user including one UK number and unlimited UK calls.
Pay As You Go VoIP – £5 per month per user including one UK number.
0800 Freephone VoIP – 99p per user for two months then £15 per month includes one UK number, 400 in and outbound inclusive minutes.
084 Unlimited – £10.49 per month per user including an 084 number and unlimited calls.
Call charges after inclusive minutes are charged from 3p per minute.
Note plans, packages and prices were all accurate at the time of publication (June 2021) but may have changed since then. Please check SwitchboardFREE's website for the latest information.
SwitchboardFREE Background
SwitchboardFREE has been providing call management services to businesses since 2005. They offer VoIP phone systems which allow businesses to operate a phone on any device from anywhere, as well as a choice of phone numbers. They offer phone numbers which include local geo numbers, 0203, 0207, 03, 0800, 0808 numbers and other UK city numbers.
They offer a choice of VoIP phone system plans which includes a Standard VoIP plan with 400 inclusive minutes, an Unlimited VoIP plan with unlimited minutes, a Pay As You Go plan, 084 and 0800 plans. Their plans have no setup or activation fees and have no contract.
SwitchboardFREE offers over 20 professional call handling features in their plans which includes multiple department selection, virtual extensions, call queuing, missed call alerts, music on-hold, auto-attendant, voicemail, call recording and reporting. They offer free iOS and Android apps that allow you to turn any device into a softphone.
Switching To SwitchboardFREE
If you want to switch to or join SwitchboardFREE you can select the plan you want on their website and the number of users you have and purchase the plan. Alternatively, you can call them on 0203 189 1213 to speak to one of their advisors about your needs and any questions.
Additional Business Services From SwitchboardFREE
SwitchboardFREE offers a range of business VoIP services and phone numbers including local geo numbers, 0203, 0207, 03, 0800, 0808 numbers and other UK city numbers.
SwitchboardFREE Customer Service and Complaints
You can contact the SwitchboardFREE customer service team on 0203 189 1213 on Monday-Friday 7am-11pm and at weekends 9am-5pm.
SwitchboardFREE Contact
You can get in contact with SwitchboardFREE by:
Completing their contact form
Call 0203 189 1213 (Monday-Friday 7am-11pm and weekends 9am-5pm)
Live chat on their website (Monday-Friday 8.30am-6pm)
Post – Liquid11, Sea Lake Road, Lowestoft, Suffolk NR32 3LQ
Website: https://www.switchboardfree.co.uk/
SwitchboardFREE VoIP Systems Pros/Cons
Pros
Can be used on any device from anywhere
Provides a range of system features
No setup or activation fees
No contract
Offers a choice of plan with unlimited or PAYG options
Highly rated in customer reviews
Cons
Only offers VoIP phone systems
Doesn't offer complementary products such as hardware or internet
No details about the support service