Do you run a business that has shift patterns or hourly paid staff that you have to regularly manage their schedules and create rotas for? Then investing in scheduling software might help you to simplify your scheduling, reduce the time spent creating and updating schedules, and improve communication of the schedules with your staff.
There are many scheduling providers that offer different levels and prices which cater to different businesses' needs. We have explored the different scheduling products that are available on the market.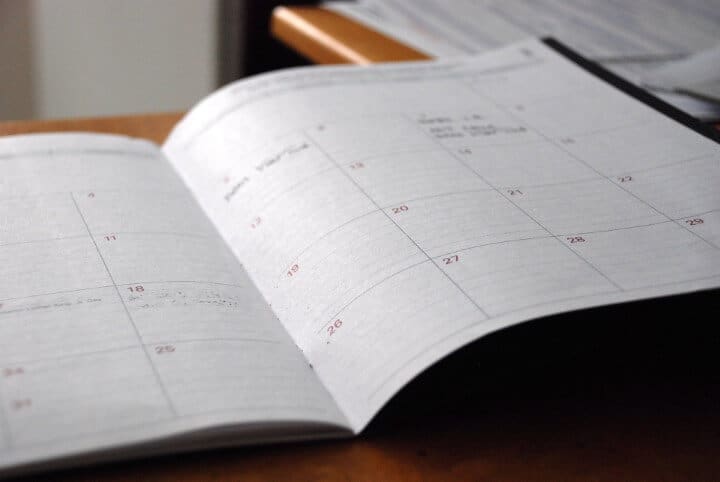 The table below gives a quick price comparison of the top UK rota and scheduling providers.
| Company | Price per month | Free trial |
| --- | --- | --- |
| RotaCloud | £1 per employee | 14 days |
| Findmyshift | £22 | 30 days |
| When I Work | Free/$1.50/$1.75 per user | Free version available |
| Planday | £2/£4 per user | 30 days |
| Rotaville | From £14 | Yes but doesn't state how long |
| TSheets | $4 per user plus from $16 base fee | 14 days |
| Schedule it | From £10 per user | Yes but doesn't state how long |
| Humanity | From $2 per user (minimum charge $60) | 30 days |
| Shiftboard | From $3 per user | Not stated |
| Time Clock Wizard | From $29.95 | 30 days |
| Sling | Free/$2 per user | 15 days |
| Deputy | From £1 per user | Yes but doesn't state how long |
| Snap Schedule | From $37.50 | 30 days |
| TrackSmart | From $22 | 14 days |
| Homebase | Free/from $16 | 14 days |
| Ximble | From $1 per user | 14 days |
| Rotaready | £69 | Demo only |
| Roubler | Not stated | No |
| Buddy Punch | From $2.99 per user | 14 days |
| Workfeed | 1 EUR | 14 days |
* The facts and figures included here come from each company's website and were accurate at the time of writing but may have since changed. Also, please keep in mind these may not be apples to apples comparisons as each provider offers different solutions. This guide should be used as a starting off point for more research on your part.
Below we profile each of the companies' services and features in a bit more detail.
Note companies are ranked in no particular order and this no way indicates one solution is better than another.
1. RotaCloud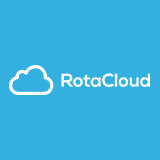 Some of the features and benefits of RotaCloud's rota and scheduling.
Spend less time organising your staff
Assists with communications to staff about their rota
Helps to reduce overstaffing and costs
Synchronises across devices and users
Manage shift swaps, time off and annual leave in one place
14-day free trial
Colour coding, drag and drop capabilities
Cost estimates
Can create duplicate weeks
Can create rolling shift patterns
RotaCloud is a Yorkshire based business that was established due to issues that the founders were having with rotas. They set up RotaCloud to create a simple, user-friendly method for managing rotas and employees that takes the hassle out of managing scheduling. They also offer time and attendance management software that allows staff to clock in and out.
RotaCloud's scheduling system is suitable for most businesses that need to schedule their staff and manage time more effectively. The system allows businesses to simply and quickly create and adjust rotas and communicate their rotas to their staff. It allows managers to swap shifts, give time off and track annual leave in one place.
2. Findmyshift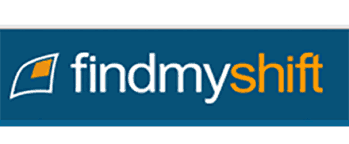 Some of the features and benefits of Findmyshift's rota and scheduling.
Fixed price at £22 per month for unlimited employees
Businesses with less than 5 employees can use it for free
Discounted rates for voluntary organisations and for paying in advance
Unlimited facilities with real-time reporting
30-day free trial
Text and email alerts including shift reminders
Payroll calculations
Timesheet management including clocking in and out
Time off management
Integrates with other software
Findmyshift's staff rotating software has been designed to make scheduling staff simple and it integrates several useful facilities which include managing shift change requests, tracking labour costs and communicating with staff via text and email. The software is hosted online so you can access your rotas from anywhere or any device.
Findmyshift has flat rates for its services regardless of the number of employees. It also offers customers discounts if they pay in advance for the service up to the value of 20% for a yearly subscription. You can also manage clocking in and out systems, time management and annual leave through the software and it can also integrate with other software to make it even more useful.
3. When I Work

Some of the features and benefits of When I Work's rota and scheduling.
Offers a range of packages to suit different needs
Can add attendance at an additional cost
Pay per user
Allows communication to employees
Save time on scheduling and managing attendance
Manage changes easily
Online scheduler
Free mobile app
Free team messaging
Free customer support
When I Work is an online scheduling and attendance management software provider whose software is used across the globe in over 50 countries. Their software allows managers to track employees time, schedule their shifts and communicate with them about their shifts.
When I Work offers packages that vary in price and they provide a free product that offers a simple scheduling tool that is suitable for one team or location with up to 75 users with basic communication. They have two monthly charged packages plus a bespoke package which offers the ability to manage multiple teams, assign tasks and monitor task progress. All packages can include attendance at an additional cost.
4. Planday

Some of the features and benefits of Planday's rota and scheduling.
Offers two scheduling solutions
Scheduling tool with optional punch clock functionality
Complete HR solution with optional punch clock functionality
Custom setup available at a cost
App available on Android and iOS
Has a shift exchange manager approval
Includes push notifications and email alerts
Allows you to track employees time
Support is available over the phone, email and chat
The Advanced package allows you to do payroll reporting, manage tracking facilities, time and attendance management
Planday offers scheduling software but also provides other related HR software to assist with staff management.
Planday offers two levels of service. The starter service allows you to schedule your employees and communicate with them about their rotas. The plus package allows you in addition to optimise your HR with payroll reporting, overtime monitoring, HR management, cost tracking, time and attendance management, statistics and reporting. They also offer a bespoke package for larger businesses that require more than 250 users.
Planday charges an initial set up fee to get you up and running which includes access to a dedicated expert. There are also additional charges for SMS.
5. Rotaville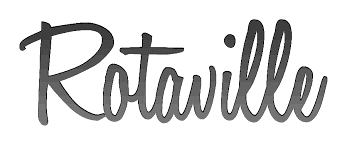 Some of the features and benefits of Rotaville's rota and scheduling.
Save time on staff scheduling
Reduce costs of staff management
Reduce and track late employees and missed shifts
Software that has a calendar interface
Ability to send communications and reminders
Quickly manage shifts
Set automatic shift repetition
Available on iOS and Android
Reporting facilities
Offers a 30-day money back guarantee
Rotaville provides employee scheduling software to help businesses to manage their staff time using the latest technologies to schedule their operations. In an effort to make the software more user-friendly than most systems they have created a simple but effective way of utilising a calendar view to show the schedules of shifts and employees.
Rotaville's employee scheduling software allows managers to quickly create and manage shifts, track their employee's availability, approve holidays, and communicate with employees. Their pricing is based on the number of employees using the system and they offer a bespoke solution to businesses with over 500 employees.
6. TSheets

Some of the features and benefits of TSheets' rota and scheduling.
Save time and money through shift planning software
Service provided by QuickBooks
Simple to use software
Edit and assign shifts
Ability to repeat shift patterns at the click of a button
Manage schedules on any device
Communicate with your team through text, mobile alerts and emails
Incorporate with timesheets to better manage staff time
Reminds employees to clock in and out when shifts take place
Offer a free trial and 20% off annual plans
TSheets offer a range of integrated staff management solutions which include scheduling and time tracking. TSheets is a service provided by QuickBooks which can offer a wide range of business support tools to help finance functions. TSheets' scheduling software allows businesses to schedule both jobs and shifts so that all work can be managed in one place.
TSheet offers shift scheduling software that allows managers easy access to the software through multiple devices including through their mobile app. The software is easy to use with simple drag and drop functionality where you can create schedules, edit them and assign shifts. You can communicate the shift schedules electronically with your team through mobile alerts, text and email.
QuickBooks Time Tracking website
7. Schedule it

Some of the features and benefits of Schedule it's rota and scheduling.
Reduce costs and increase productivity through scheduling software
Quick and simple software that can be used on multiple devices
Scheduling software for employees, resource and training
Allows multiple users and interaction
Can schedule 1,000s of employees
Double bookings eliminated by full conflict resolution function
Automatic skills matching facility
Access reports
Communicate with others via email, online, and popular online calendars
Used by 3,500 clients including large and well-known businesses
Schedule it's resource scheduling software allows businesses to manage all their resources through one simple tool that can track and allocate employees, resources and training. Managers can schedule their employee's workload planning, tasks, rota planning, attendance, sickness reporting, training records and schedules.
Schedule its software allows managers to focus on the job in hand rather than waste time scheduling and tracking their teams or needing to micro manage them. It's easy to use software allows managers to build rotas and communicate them with their teams through email and popular online calendars. It is designed for small businesses to large corporations and allows multiple users to collaborate to create schedules quicker and more effectively.
8. Humanity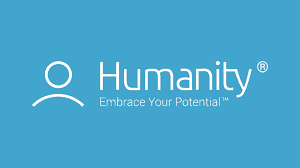 Some of the features and benefits of Humanity's rota and scheduling.
Streamline your business operations through staff management software
Optimise your employee scheduling
Reduce the length of time taken to create schedules
Also track and manage time, holidays and payroll
Add forecasting software to help you predict scheduling needs
Communicate through web-based tools and mobile messages
Manage shift trades and holidays easily
Clocking in and out facility
Mobile app available
Supports over 40,000 workplaces around the world
Humanity offers an integrated time scheduling solution to help you manage your staff time effectively. Their product range allows you to build the right solution for you and this includes schedule maker, time clock, leave, forecasting, messaging, training and reporting. They offer these solutions to businesses of all sizes that they group into three categories which are small businesses, enterprise and industries.
Humanity provides software to over 40,000 workplaces around the world that cover a wide range of businesses types. Their software is not only flexible in what they can offer you but it also integrates with other popular business applications which include Appetize, bamboo HR and QuickBooks.
9. Shiftboard

Some of the features and benefits of Shiftboard's rota and scheduling.
Reduce time spent scheduling
Eliminate no-shows
Improve scheduling communications with automated notifications
Easy to use software
Add advanced rules to help meet complex needs and overtime rules
Reporting facilities to help plan staff needs
Use across devices and mobile app available
Can allow employees to manage their availability
Can allow employees to trade shifts easily
Used by over 60,000 teams
Shiftboard offers three packages that offer different levels of tools and number of users. Basic is the lowest package which allows basic scheduling. The Professional package offers greater optimisation and has additional tools. The Enterprise package is designed for larger organisations that need more robust management and this is a bespoke solution.
The software can manage scheduling, time and attendance tracking, track applicants and onboarding them, and reporting. It can integrate with other HR and CRM systems to support time management and payroll.
Shiftboard's software has a mobile app that can also allow employees to be more engaged with planning schedules such as allowing them to manage their availability and trade shifts when needed.
10. Time Clock Wizard

Some of the features and benefits of Time Clock Wizard's rota and scheduling.
Fixed monthly price not price per user
Advanced scheduling capabilities
Easily to manage and track employee time
Mobile app available
Clocking in and out system included which can be used on a tablet
You can assign tasks and add task reminders
Customisable email and text alerts
Exportable data that can be used in accounting software
Generate payroll reports
Their customers include large and well-known businesses
Time Clock Wizard's software offers employee scheduling, time tracking, task management and payroll reporting. They offer different packages with the two more basic packages (Free and Value) only offering time tracking, the two higher level packages also include scheduling and payroll reporting. These packages have a fixed monthly fee for under 50 users or unlimited users and not a price per user.
Time Clock Wizard's scheduling software is designed for businesses of all sizes and is easy to use. The software is not only for managers but great for employees too as they can request or trade shifts, request time off and view their work schedule anywhere using the mobile app.
11. Sling

Some of the features and benefits of Sling's rota and scheduling.
Offers free package
Fast and simple schedule
Access the software from anywhere
Mobile app available
Sends instant schedule updates
Offers time tracking
Communicates directly to employees
Can add in time management and timesheets
Can also add in budgeting and reporting
They offer a customisable solution that can meet the needs of any business
Sling offers three software packages for their scheduling software which start off for free. The Free package includes scheduling, shift changes, time off requests, availability, task management, allows unlimited employees and multiple locations. The Premium package, in addition, includes time clock, advanced clock functions, timesheet history and approvals, Google calendar synchronisation, labour costs and overtime tracking, budgeting and reports. The third package is Enterprise which also offers customisation, integration and dedicated account management.
Sling's software is not just about scheduling but brings the staff together in a community and keeps them informed as it allows news sharing, announcements and task allocation.
12. Deputy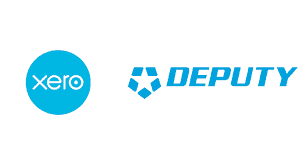 Some of the features and benefits of Deputy's rota and scheduling.
Easy to use scheduling tool
Communicate schedules through the internet, mobile or app
Auto-scheduling feature can optimise your rotas
Utilise the tool to communicate news and tasks
Manage staff availability and leave in your schedules
Helps you to find available staff for cover quickly
Can add time and attendance tracking
Can add the facility to export timesheets direct to your payroll platform
Can add reporting and analytics functions
Includes unlimited 24/7 support
Deputy offers three packages for scheduling staff time which include Scheduling Only which costs only £1 per user and allows you to create rotas and communicate with your staff. The second package is Premium which in addition includes tracking attendance, reporting and payroll integration. The final package is Enterprise which is a customisable solution for more complex or larger businesses.
These packages offer the tiered support that businesses need, and they are billed on a monthly basis but discounts of 9% are available on some packages for an annual subscription. They also offer a Flexible Weekly Plan which caters better for events, and special pricing for charities, not-for-profits and community organisations.
13. Snap Schedule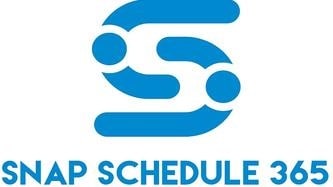 Some of the features and benefits of Snap Schedule's rota and scheduling.
Automated workforce scheduling
Employee time and attendance tracking
Manage staffing costs
Helps to manage employment rules
Set your own rules to assist in scheduling
Works for small teams through large multiple sites businesses
Choice of desktop based and online software
Access online software from any device
Allows employee interaction
Works with all industries
Snap Schedule offers scheduling software that can ease the pain and reduce the time spent scheduling employee's shifts. They offer three packages two are one-off fee licenses and the other is a subscription service.
Snap Schedule offer both desktop-based software and online software solutions. The advantage of online software is that you can access the software from anywhere on any device and they have an app for iOS and Android. Employees can also access the schedules online to get accurate and most up to date schedules, as well as be able to request leave, trade or request more shifts, clock in and out, and change their availability.
14. TrackSmart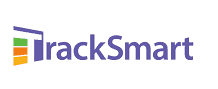 Some of the features and benefits of TrackSmart's rota and scheduling.
Software that can include attendance and time clock
Automated and manual scheduling facilities
Manage time off requests and approvals
Ability to easily swap shifts
Email and text communications
Team communications on the dashboard
Add rules to prevent breaching conditions and rules
Detailed reporting facilities
Ability to track staffing costs
Access to the software at any time or place through any device
TrackSmart offers a range of staff management tools and software which includes attendance, scheduling and timeclock. They offer four packages to businesses that start at $22 per month that caters for up to 15 people. Each of the packages increase in price and the number of people up to 100 people. The three higher priced packages also include Time Clock features. They offer discounts for annual billing.
TrackSmart's software is online so it allows you to manage your teams from anywhere at any time on any available device. It is interactive and allows you to communicate with your teams through the dashboard, email and text, and staff can communicate with you about shift changes and requesting leave.
15. Homebase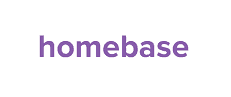 Some of the features and benefits of Homebase's rota and scheduling.
Basic software for a single site is free
Flexible packages to cater for different requirements
Timesheets and time clock included on all packages
Communication facilities with text messaging on all paid packages
Mobile apps available
Hiring software included in all packages
Reporting software included on all packages
Auto scheduling and forecasting available on some packages
The software is designed to support multiple sites
Discounts up to 20% are available for annual subscriptions
Homebase offers four packages of scheduling software that start off as free which allows you to manage one location with no limit on the number of staff. The three other packages all charge per location fees and have varying levels of tools included. Standard scheduling, timesheets, time clock, communication tools, hiring, reporting and mobile apps are included on all packages.
Paid for packages also include text messaging and mobile GPS timeclock. The Plus package has additional protections built in to prevent early clock in, multi-site support, management of multiple wage rates, and timesheet approvals. The Enterprise package has all these features plus auto-scheduling, forecasting and dedicated account management.
16. Ximble

Some of the features and benefits of Ximble's rota and scheduling.
Simple scheduling software starting from $1 per user
Can add time tracking from $1 per user extra
Allows shift trading
Accommodates multiple positions and pay rates
Management of availability and leave
Sends shift reminders and notifications
Allows you to monitor staffing costs
Offers access to ximbleChat facility
Reporting facilities included as standard
Can add integration with other HR and payroll systems
Ximble offers both scheduling and time tracking software that can be purchased as standalone or combined packages. Their scheduling software is available on three packages which start at $1 per user plus $15 base fee per month which includes scheduling software, shift trading, cost monitoring, multiple positions and pay rates, management of availability and leave, notifications and reminders and reporting as standard on all packages.
The Advanced package also includes automatic scheduling, integration with other systems, multiple site scheduling. The third package is called Enterprise which in addition includes forecasting, intelligent shift generation, customisation and a dedicated account manager.
17. Rotaready

Some of the features and benefits of Rotaready's rota and scheduling.
Automated rota and scheduling tool
Manage time and attendance
Employee management tool
Payroll support
Assists with demand forecasting
Integrates with other software
Easy to use interface
Drag and drop editor
Full visibility of schedules and wage costs
Built-in chat support
Rotaready is a specialist rota and scheduling software provider that has been designed to help businesses better manage rotas, staff absence and holidays. They offer packages based on the number of sites and people at the site which are suitable for hospitality, leisure and retail.
Rotaready's scheduling software offers an easy-to-use interface that allows you to edit using the drag and drop function and has tools to help optimise your staff and spend by allowing you to forecast and have full visibility of your schedules and wage costs. It can also incorporate time and attendance tracking, manage overtime and approve timesheets to assist payroll.
18. Roubler

Some of the features and benefits of Roubler's rota and scheduling.
All-in-one workforce management tool for HR, rota and payroll software
Automatic scheduling at a click of a button
Built-in pay rules and compliance with HMRC regulations
Labour forecasting data
Optimising rotas and staff which can reduce wage bills
Reassign shifts easily
Drag and drop interface
Visibility of leave and staff availability
Live KPI data
Works across multiple sites
Roubler is a workforce management system provider that provides an all-in-one workforce management solution that includes HR, rota and payroll software to help businesses to automate these functions on a single platform. All of their plans include rota scheduling software as standard which can handle multiple sites.
Roubler's rota software allows you to assign shifts and notify staff of their shifts easily using their cloud-based platform. It helps automate scheduling, forecast labour needs, optimise rotas and reassign shifts. Their software is easy to use with a drag and drop feature and includes live KPI data, visibility of leave and staff availability.
19. Buddy Punch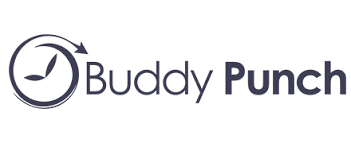 Provides an online punch clock
Track employee time
Simplifies payroll
Doesn't matter where an employee is working
Assign specific IP addresses to employees to monitor their work
Monitor and manage attendance, time off and overtime
Send notifications
Run customisable reports
Integrates with payroll software
Offers a free trial
Buddy Punch is an American-based software company that offers time tracking and scheduling software to help businesses to better manage attendance, time off and overtime, and reduce their administrative burden. They offer a 14-day free trial and no contracts or set-up fees just straightforward monthly payments.
Buddy Punch provides an online punch clock that allows your employees to clock on or off from anywhere regardless of where they are working and can link to employees' specific IP addresses so that you can monitor their activity whilst they are working. It features integration with payroll software, notification settings, customisable reports, built-in calendar, overtime monitoring and timesheet approval.
20. Workfeed

Some of the features and benefits of Workfeed's rota and scheduling.
Offers a user-friendly app
For scheduling to time tracking
Automatically schedule employees
Share shift information with staff
Track working hours using the punch clock
Automate timesheets
View payroll expenses in real-time and export approved hours
Integrates with payroll system
30 minute demo available
Offers a 14 day free trial
Workfeed is a scheduling software provider that makes it easier to manage staff and their shift patterns. They provide flexible and accessible software in an app that allows you to schedule shifts automatically, share schedules with staff, track staff working hours through the use of a punch clock and automate timesheets.
Workfeed can also help streamline your payroll through allowing you to view payroll expenses and export the approved hours into your payroll system reducing your admin time. They offer a choice of a Basic or Pro plan which is billed per user which you can try using their free 14 day trial or book a 30 minute demo.
What Is Scheduling Software?
Scheduling software (also known as a cloud-based scheduling solution) is a tool to aid in managing business operations, like appointments, employee scheduling, bookings and other project management tasks.
It simplifies the scheduling process, saves time, and prevents mistakes and miscommunications – service businesses benefit from utilising a system like this.
Some typical and advanced features of scheduling tools include:
Calendar management: creating and managing schedules using several calendars and the ability to share them with staff at multiple locations.
Online booking system: appointment scheduling online via users' mobile devices, desktops, or a booking portal.
Group scheduling: finds available meeting slots throughout multiple calendars and scheduling appointments.
Automated reminders: sending automatic reminders to prevent late arrivals, no-shows, as well as payment reminders for customers.
Time tracking: keeping track of employee work hours, etc.
What Is Rota Software?
Rota software is an employee scheduling solution that allows businesses to organise who is working and when using a streamlined system.
All employees can share and access this data online, ensuring everyone can view the same, easy-to-understand rota. Any changes made are instantly reflected for all staff to see—for example, changes in employee availability or shift swaps.
A rota software provides a way for businesses to plan rotas, track employee attendance, and manage shift swaps and staff leave, all under one roof. It requires the following data inputs from users:
Employee schedules and availability using calendars- Could include off-days or leave requests the staff have made. You could even add extra or personal information, like medical conditions and other requirements.
Employee skills set- These are useful for specifying different employee skills or roles within your business.
Staff/customer requirements- You can add days or time periods that individual employees are required for cover purposes or when certain customers visit your business – for planning rotas.
What Is The Difference Between A Rota And A Roster?
A rota and a roster are the same things.
Both words are defined as schedules or lists, usually in a table or calendar format, allowing people to manage appointments, data, time, and tasks efficiently.
These are usually used to keep track of employee or customer-related duties for a given period, like a week, a month or a year.
What Is The Difference Between Rota And Schedule Software?
These terms are often used interchangeably, as they have many similarities, and their scheduling features can be alike.
The difference is that rota software is more commonly used as a task and employee scheduling solution. In contrast, scheduling software is used more as an appointment scheduling solution or booking system for clients.
An appointment scheduling tool will have the following basic key features:
Flexible Calendars
Easy Client Booking Software
Automatic Text and Email Reminders
Roster and Class Management
Alerts For Updates
Digital Waivers
Does Office 365 Have Scheduling Software?
Yes, Office 365 offers scheduling and booking system software as part of their products, called Microsoft Bookings. It can be integrated with your website or Facebook page to automate your client bookings easily.
As a highly effective appointment scheduling software, Bookings allows users to find available meeting times in real-time and schedule appointments online.
It's much more convenient and quicker than traditional phone scheduling, especially for service-based businesses.
Can I Use Excel For Scheduling?
Yes. If you are looking for free employee scheduling software, a Microsoft Excel spreadsheet is a decent option for small businesses.
Many of the scheduling platforms on the market charge a monthly subscription or provide a limited free trial, unlike Excel, which is completely free to use.
You can also find helpful templates on this application to save you time making a work schedule from scratch.
Using something like Excel requires a good amount of editing and input. This is fine if you use a static rota. Otherwise, consider using more extensive rota software if you need more flexibility and ease of use with staffing.
What Is The Best Rota Software?
Please look at our list above including 2022 price comparisons.
This will assist you in choosing the best scheduling software with features to suit your company's scheduling requirements and budget.
Many providers will offer you to use a free version of their software before you commit to a subscription plan.
Whether you are looking for a scheduling platform with an asset management solution, a streamlined scheduling program and booking page, or simply just appointment scheduling software for your small business, you have many different providers and features.