Even if we're unaware of it, the majority of us will have interacted with POS systems (sometimes daily).
In a nutshell, a Point of Sale system is a high-end technology used by everyone from restaurant owners to retailers. It allows these business owners to take payments from consumers and boasts a variety of additional features.
Whether you're an artisan or an entrepreneur, a POS system is your best friend should you wish to grow your business and transform your passion into a profession.
In this handy guide, we'll give you an overview of everything you need to know about POS technology, helping you to source the right package for your business needs.
What Is A POS System?
First and foremost, a POS system surrounds Point of Sale software, comprising everything from the cash registers to other components that allow transactions to take place. It is a combination of hardware and software that business owners, such as restaurants and shops, necessitate in managing their day-to-day business transactions.
From managing and ordering inventory to conduct transactions to taking care of your staff and customers, the POS system ensures your business runs in the manner it should via supplying a variety of tech-savvy tools such as prevalent payment methods, sales and other features that allow you to learn more about your business' health through analysis software.
The hardware that allows the point of sale set-up to work is located in the area where a transaction should take place, such as via a credit card machine or at the cash register.
Those who are extremely technically-minded will invest in a POS that is mobile cloud-based. This means that your entire shop will become a point of sale, and it can even go beyond your stores' brick and mortar location.
How Does A POS System Work?
A POS system can be determined in four simple steps:
A consumer decides to purchase a service or product or dine in your café.
Your POS system kicks into action by determining the purchase cost.
The consumer pays for their purchase.
The POS transaction is closed.
In the past, it was standard for POS systems to be on-site, which means they had to be within a certain distance of a server. Thankfully technology has come on leaps and bounds and modern POS systems no longer need to be attached to a desktop computer, receipt printer, cash register, payment processor or barcode scanner – and can be moved.
This tech breakthrough occurred early in 2000 and is more commonly known as the cloud. It allows a cloud-based POS system to be hosted off-site, and ultimately, allows for mobile POS system set-up and mobility.
The advent of cloud-based POS systems has enabled business owners across the globe to access POS systems via internet connectivity alone. Business portals can now be logged onto remotely through devices such as tablets, laptops, desktop computers and smartphones.
The businesses' physical location will always remain important, cloud-based software has made this POS a great deal more versatile. It means company owners can manage their business operations from anywhere, whether in the retail or hospitality industry.
In a nutshell, this enables the following:
Orders, payments and inventory checks can be actioned on the floor
Whether the business owner is at home, in their store or overseas, they can update stock or make changes to certain procedures from anywhere.
Looking to open a pop-up store or new location? Simply copy the information from your POS software via the Cloud. The result? More visibility for your business as a whole.
Why Do You Need A POS system?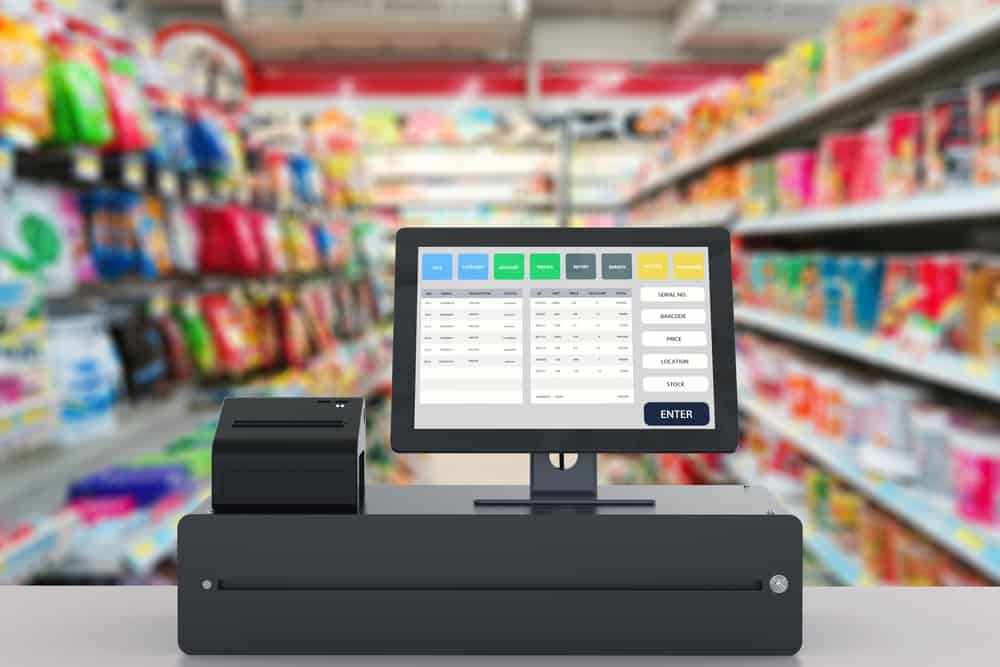 If you're unfamiliar with POS systems, you'll likely ask yourself the question 'why do I need one?' In simple terms, it is impossible to manage a business without such a tool!
When you invest in contemporary, cloud-based POS software, you will be privy to the following:
Mobile payment and checkout
Access to report analytics in real-time
Centralised inventory management
Heightened consumer data
The ability to manage and schedule staff
Payment processing software that is integrated
The ability to open new businesses in new locations
The ability to manage your company from anywhere, at any time, on a variety of devices
The option to manage consumer relationships
All of the above can be a huge challenge when you only have a simple cash register to hand, or worse, a pad and pen. Without third-party payment processors, human errors are rife. You'll likely make mistakes such as price or stock errors.
A tech-savvy point of sale set-up promises to assist you in the everyday running of your business from start to finish, irrespective of whether that business is a restaurant or a clothing store.
These systems provide the tools required to manage an array of accounts in a simple, hassle-free manner. As well as being an asset to you, it's an asset to your clients and customers, providing them with a seamless experience.
From pop-up shops to festival stores and trade shows, a POS system allows you to offer so much more than a retail store alone.
Types Of POS Systems
There are numerous systems to choose from, comprising everything from tablets to smartphones to chip readers and touch screens. We've listed a handful of the most popular below…
On-Site Terminal POS Systems
These are the most traditional variants and require a central point on the sales floor.
Cloud-Based Terminal POS Systems
These systems are ideal for companies wishing to access POS data and reports from anywhere at any time without the need to be chained to one device.
Mobile POS Systems
An ideal option for vendors and retailers who travel often, yet still wish to process transactions from the sales floor.
Online POS System
This type of set-up enables sales staff to carry a mobile or tablet around the shop floor, allowing for a versatile checkout, meaning you can go to the customer rather than them having to travel to you.
What To Look For In A POS System
When it comes to choosing the perfect system, there are a few details to look out for…
All-in-One System
This is one of the most convenient systems in place and as the name suggests, has everything bundled together, including a cash drawer, touch screen, receipt printer and magnetic strip reader.
Cloud-Based Software
This ensures you can access data on the go from anywhere – an asset to those who aren't always in-store or travel a lot on business, as well as those who own multiple establishments.
User-Friendliness
This is a must, especially when training new staff up and also, to ensure a hassle-free customer experience without hiccups.
POS System Hardware You Will Need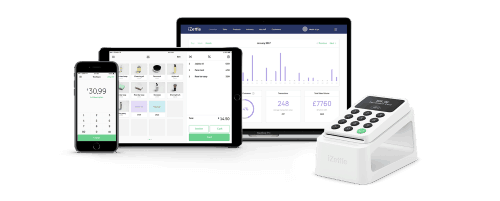 These systems require certain hardware to perform effectively. This varies between businesses. Below you'll find a list of the most prevalent hardware used:
CPU or computer/iPad/tablet: one of the most popular customer service tools used today is a tablet. These devices can be used as both presentation devices and digital signage. Certain restaurants and stores also use them as cash registers.
Cash drawer: It is important to offer this service to consumers who prefer to pay in cash. To support numerous businesses, this feature is available in a variety of sizes.
As the name suggests, these trays slide into a cash drawer and include various compartments comprising coin and note trays. The majority of these drawers can be connected to the central point of sale system via Bluetooth or USB.
Customer display: Often referred to as a monitor or CFD (customer-facing display), this is a versatile tool that boasts a screen that can be customised, allowing for a heightened experience for both your customers and business
Barcode scanner: Businesses with a great deal of inventory necessitate a barcode scanner. This will assist them in managing the likes of stock, whilst also ramping up their checkout methods.
This hardware can be connected to the relevant POS terminals via Bluetooth or USB. They're available as 1D barcode scanners and 2D barcode scanners, the latter being the more advanced, as they can scan complex codes such as QR Code, Data Matrix, and PDF417.
Receipt printer: Although email receipts are becoming more commonplace, being able to offer customers the option of printed receipts is still important. There are various types of printers on the market, comprising an impact printer and a thermal receipt printer. An Impact printer uses resin, wax, or an ink ribbon to print the likes of tickets and receipts.
These devices can withstand hot temperatures without causing damage to the printout. Thermal receipt printers on the other hand use heat to imprint images or text on bespoke paper. These common receipt printers are speedy, quiet, efficient, and budget-friendly, as they operate using a direct source of heat.
Debit or credit card reader: Often called a credit card terminal, this is the feature business owners use to accept payments via credit and debit cards. This is done in one of three ways, via swiping the card using the magstripe, using near-field communication, or Europay, MasterCard, or Visa.
In this day and age, the majority of customers prefer to pay using contactless. In fact, Business Insider suggests that an impressive 75% of all payments will be contactless by 2025. It's efficient, speedy, and is actioned in a tap. Take Apple Pay as a fine example.
Label printer: Label printers boast several applications, comprising retail price marking, supply chain management, fixed assets management, packaging labels, and laboratory specimen and blood marking.
Shipping scale: A postal scale is a very sensitive shipping scale crafted to weigh parcels and mail to determine the cost to send an item or the postage price.
What Is POS System Software
There are various types of POS software to choose from, some of which we have listed below…
Different POS system software features
Register application
Employee management
Employee training
Inventory monitoring
Analytics
Third-party integrations
Payment processing
Customer loyalty programs
How To Choose A POS System
It is important to pick a point of sale platform based on the industry you work in. On top of this, other factors you should take into consideration comprise company size, and if you're a small business, do you intend to scale up someday? In a nutshell, you need a POS that is:
Designed with your industry in mind
Can manage businesses based in multiple locations
Is cloud-based to enable you to work anywhere
Once you've handpicked a selection of cloud-based POS options, ask yourself the following questions:
Does the POS hardware sync to offline and online sales platforms? For retailers selling to both, this necessitates a system that connects e-commerce sales to your brick and mortar channel and features automatic inventory adjustments. For restaurants, this means streamlining and combining online orders with on-site management.
Does the POS system work equally, offering solutions to both your business and staff? It is all well and good having a tech-savvy office management system set up, yet it is of little use if your staff can't use it.
Are support and training included as standard? It is pointless investing in a great POS system if you're unsure of how to operate it. Numerous systems offer instant access to training resources, as well as one-on-one onboarding.
Does the point of sale POS offer analytics and reports? If you're able to access this, this can help you to learn more about the inner workings and sales trends of your business.
Will the POS help your business to grow? Growth is important for any business, using a POS that operates in multi-jurisdictions will allow you to manage more than just one retail business, as well as the inventory for each.
Does the POS feature an open API? This will help you to add on apps (or employ a developer to do so) allowing you to grow your POS as required.
How Much Does A POS System Cost?
The majority of cloud-based POS systems come with subscription fees, which are either paid monthly or annually. The fees cover Cloud and server maintenance costs and help to fund updates and system development.
For POS that covers hospitality or retail, subscription costs can come in at under £100 per month. This cost is associated with a standard plan and doesn't include extras.
Best POS System for Retail
Epos NOW Complete
Manage payments, serve customers, and simplify the running of your business using a single EPOS set-up, rather than combining several.
EPOS Now Retail System
Enables retail businesses to create strong relationships with their consumer base. The result? An increase in new customers heightened profit and a future proof set-up.
Casio V-R7000/V-R7100
The V-R7000 is the most recent point of sale device to be released from Casio. Fashioned on the Android 4.2 Platform, this system comes in the shape of an easy-to-use  LCD touch panel Spanning 15.6 inches.
It boasts all of the same features as its predecessor plus the addition of wireless LAN.
Revel Retail POS System
A great option for retail businesses looking for one tool that does all, irrespective of the size of your store, from selling online and in-store to overseeing the inventory management across both platforms.
This system is Square-powered, easy to use and built with retail in mind. It also offers instant payment processors.
First Data Retail (now Fiserv)
Fiserv and First Data have combined to create a world-renowned, tech-savvy payments provider, perfectly suited to retail clients.
Best POS systems for Hospitality
Lightspeed
Lightspeed is a renowned trading platform, said to be one of the best on the market. Its developers tweak it in response to feedback to ensure an intuitive and personalised product.
Zettle Food & Drink
Zettle POS comes in the shape of a designated point of sale set-up designed to suit a variety of industries, including food and drink. If you're looking to improve your business' speed and efficiency, this is a great tool to invest in.
It is easy to install, features a system suitable for tablets, offers phone support seven days a week, free updates, a card and cash till the reader and the providers are based in the UK.
Nobly
Another great system for those in the hospitality sector that comes with iPad EPOS Software. It's extremely cost-effective, powerful and features excellent customer support.
TouchBistro Restaurant and Hospitality
TouchBistro is an all-inclusive system aimed at those looking to excel in restaurant management. Asides from being an intuitive platform, it boasts numerous advanced features, designed to assist in heightening sales, pleasing customers, and saving money and time.
iiko
This software allows food and beverage businesses to heighten their overall performance, by using data reports to decrease spending and lessen the time spent on tedious administrative tasks.
PointOne
As times change, so should your software. PointOne promises to offer your company certainty, even in difficult times. It is as flexible as it is reliable, yet remains effective and simple in style.
Best POS systems for Mobile, Pop-Up or Off-site businesses
EPOS Direct Mobile System
This features a Windows-based app, which allows businesses to manage their companies on the move, from various locations, 24 hours a day, seven days a week! It's a great choice for those looking to accept mobile payments, as well as those keen to invest in a system that offers pocket-friendly monthly fees and online store opportunities.
VendHQ Mobile System
With a range of powerful management and reporting features and multi-store functionality, Vend comes as a highly recommended point-of-sale system, ideal for brick-and-mortar businesses that are keen to spread their wings.
Vend POS back-office software boasts both unlimited users and products, which makes it extremely versatile. It is also compatible with numerous hardware pairings and comes with 24/7 customer service, several payment options and more.
What Are The Benefits Of A POS System?
This tech-savvy software makes managing your business easy. As well as simplifying everyday tasks, retail point of sale (POS) systems can help you to boost revenue.
This contemporary hardware and software ensure business operations run smoothly. The hardware involved usually takes the form of a physical terminal, a computer, a printer, a scanner or another similar device that in essence runs the point-of-sale software. It is this exact software that tracks and manages your businesses information.
As well as understanding what a POS system does, it is imperative you know the benefits. Listed below are some of the advantages of implementing a point of sale pos:
Invoicing made simple
Heightened inventory management
Speedy payment systems
Option for mobile payments
Online ordering made easy
Heightened customer, order and supplier management
An advanced consumer experience and customer satisfaction
Heightened security
Easy staff management, including wages and promotions
Better service on a whole
Easy access to sale systems data and advanced analytics
POS systems offer fewer errors
More efficient
Multi-store functions
Aesthetically-pleasing interface
Phone support
FAQs
How long do POS systems last?
The majority of quality point of sale systems will last between five and seven years. This is similar to other electronics you own, such as televisions, laptops and mobile devices.
How much are POS systems?
There is a wide range of different pricing options. You can either buy or rent the hardware. Buy or rent the software. And then there are processing fees per transaction on top of either of the above.
But here are a few example costs:
EPOS now charges from £399 upfront or £25 a month for their basic hardware and software solution.
Additionally, they charge 1.70% per card transaction fee.
You can use the form at the top of this page to get a more accurate quote for your business.
What is the difference between POS and EPOS?
POS stand for point of sale whereas EPOS stands for electronic point of sale. The term EPOS was used as a way to differentiate itself from basic cash registers.
However, today the terms can be used almost interchangeably since most businesses now rely on some form hardware and software to handle selling things in-person.
Do the POS software and hardware need to be purchased from the same vendor?
 
 Not necessarily, although software compatibility must be thought through. Other factors to take into consideration include the requirements of the operating system.
This being said, the best way to ensure functionality and compatibility is to buy both POS hardware and software from the same vendor to ensure a seamless user interface.